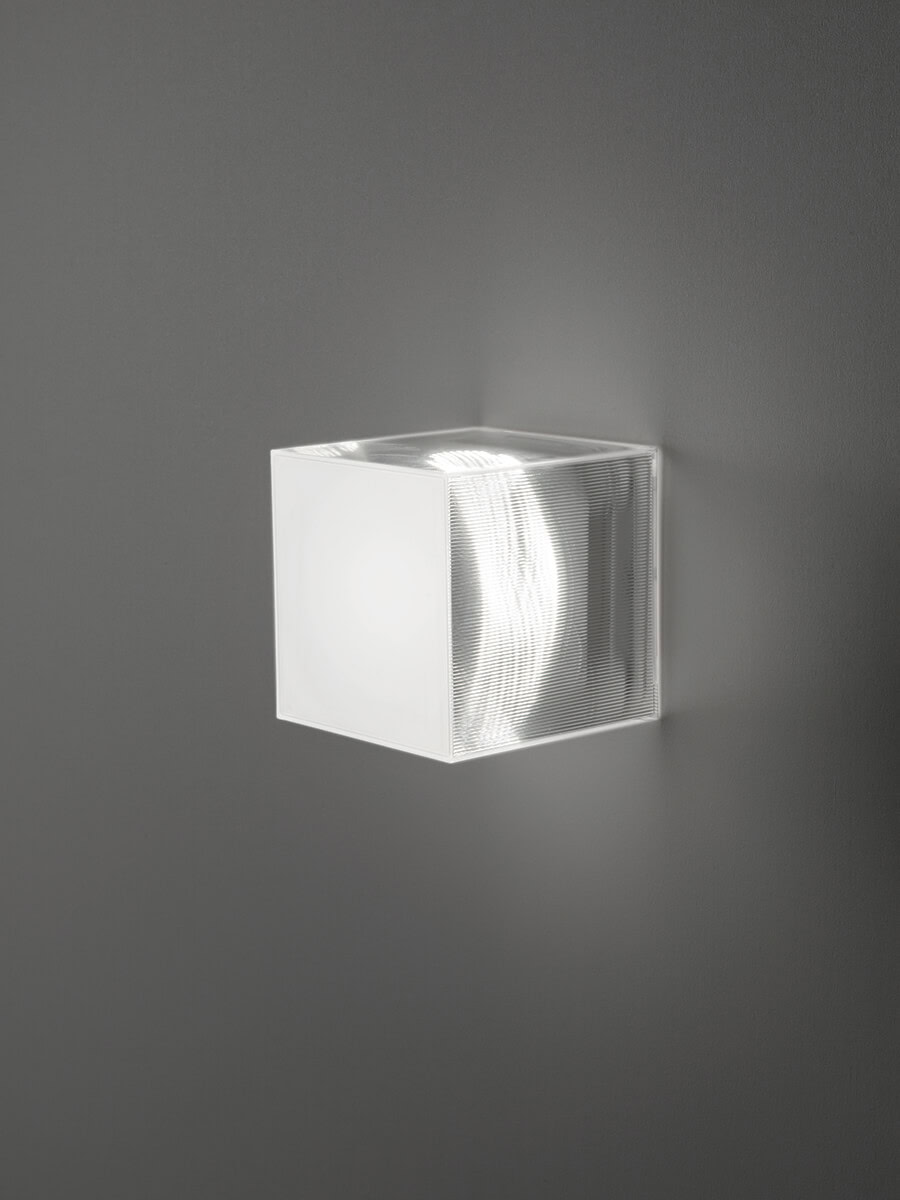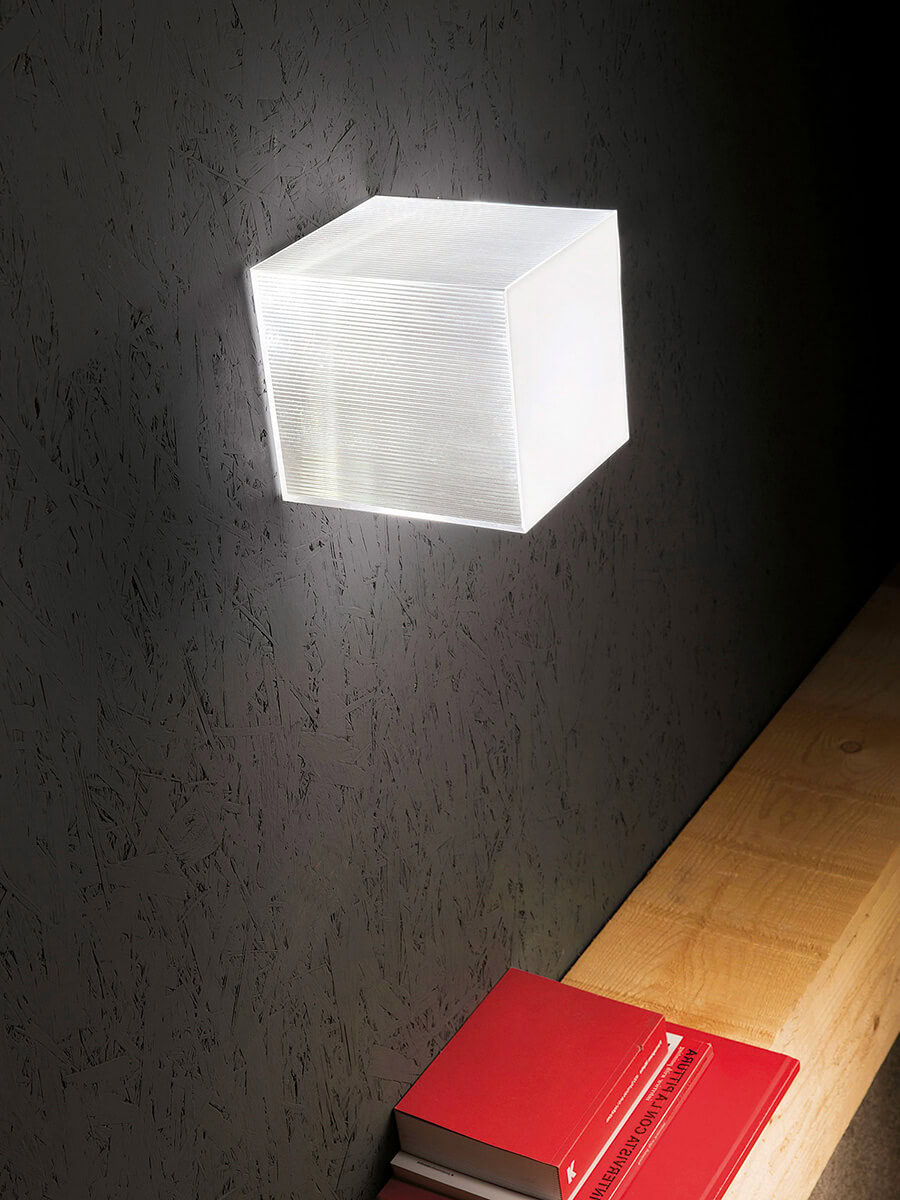 Beetle
Beetle is an uncomplicated wall and ceiling light fixture featuring a polycarbonate body shaped like a cube. Thanks to its LED module and the geometric diffuser, Beetle delivers effective lighting in all directions.

Beetle combines a minimal shape with lightweight, hard-wearing materials, designed to enhance the diffusion of the light. The
polycarbonate
diffuser, with a 13 cm square base, can be fixed to either the wall or ceiling
to
create an eye-catching, decorative, geometric pattern. When switched on, Beetle transforms into a block of light: the light plays on the white and transparent finishes while the prism effect of the diffuser illuminates the surroundings with glare-free light.
Attached to the wall or ceiling with a white metal bracket, Beetle emanates a colder, uniform light. The source used is a 16W LED with a colour rendering index (CRI) of 92 which offers true colour reproduction. Compact and simple, Beetle is a versatile and practical light fixture for interior design projects because it blends easily into a variety of settings. The repetition of the simple geometric lines adds a linear, practical look to corridors and tunnels.
See all options
Colour stories: discover Lodes product finishes!