Make-Up, Design by Studio Italia Design, 2015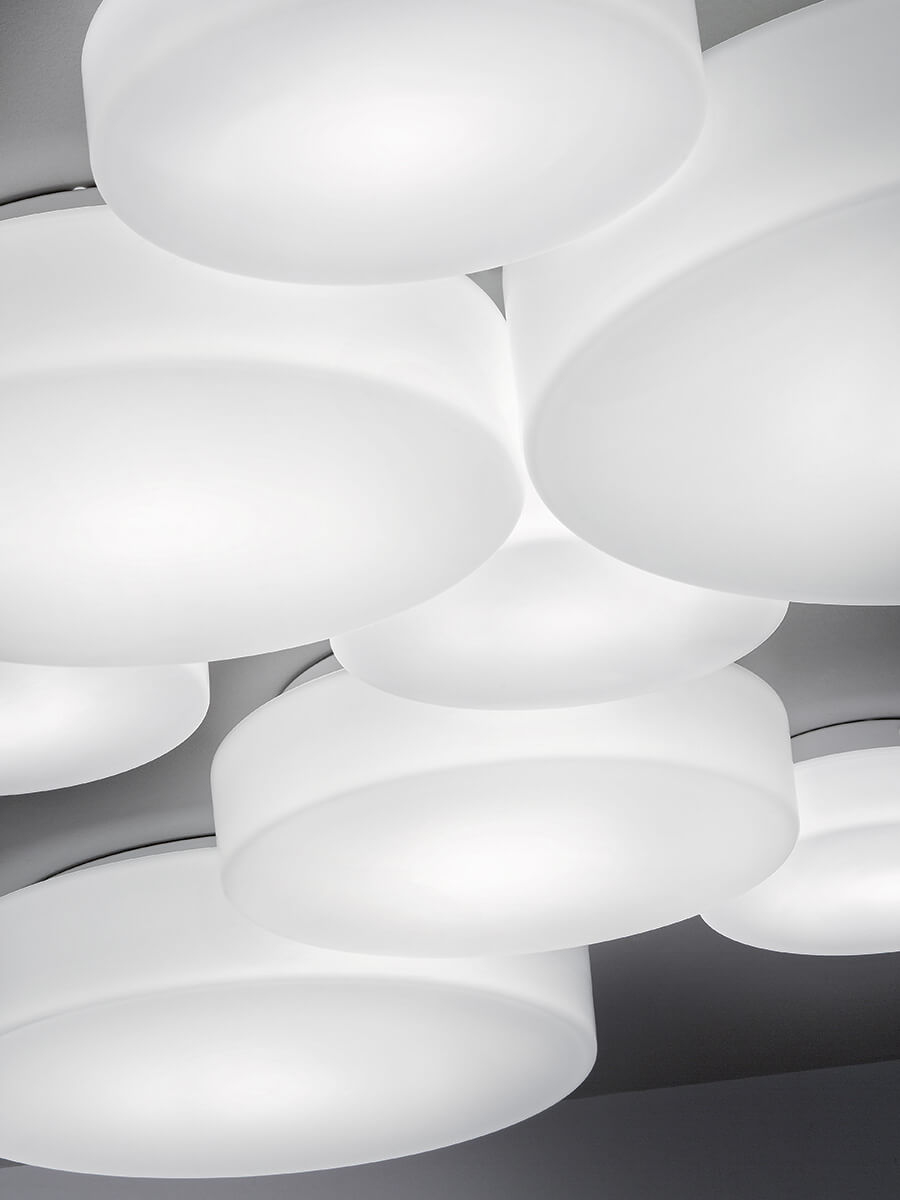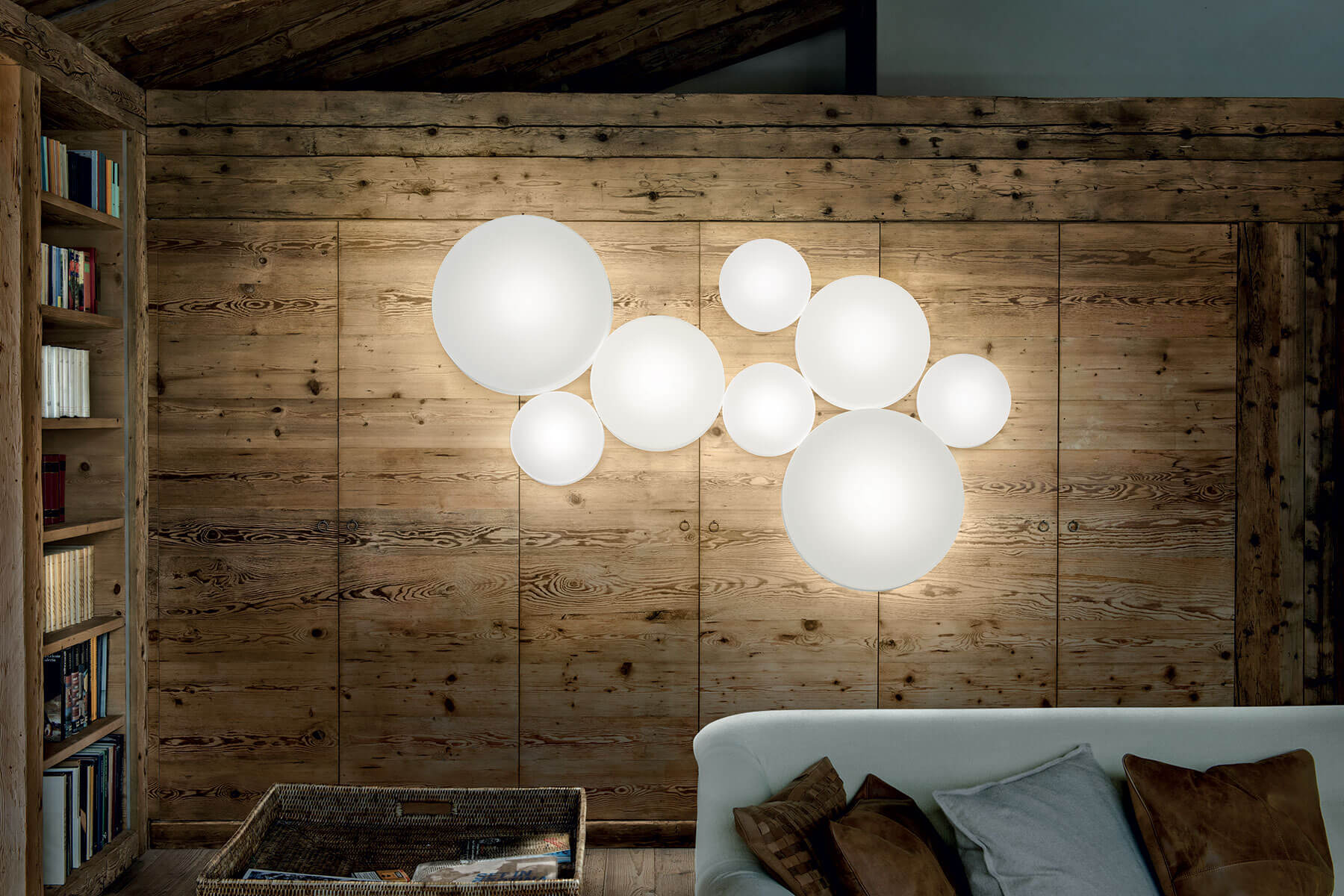 Make-Up
Make-Up's design is inspired by fashion and beauty. A versatile blown glass lamp with a gentle shape, Make-Up dresses the wall or ceiling with light. Elegantly functional when used individually, it acquires a highly decorative appeal in lively compositions of different sizes and volumes.
A standard geometric shape contoured by the light. Make-Up is a light fixture with a simple look created by the diffuser which produces decorative effects on walls and ceilings with striking volumes of light. Make-Up comes in three sizes—small, medium and large, with a diameter of 14, 23 and 31 cm respectively—each one in a different height. It can be used individually or in groups thanks to the three inlet points on the matte white metal frame. Compositions can then be created at will, playing with the sizes and volumes, starting from a single electrical joint and connecting up to 50 lights.
Whether installed on a wall or the ceiling, Make-Up diffuses a cold, soft light from an 8W LED in the small version and from a 15W LED in the medium and large versions. In all of them, the colour rendering index (CRI) of 92 retains the true colour of objects. Easy to install, the blown glass satin-finish white diffuser can be attached or removed from the structure by simply being rotated. With its lightweight and versatile design, Make-Up illuminates a wide variety of settings and gives ample freedom to create compositions.
Make-Up small
Discover the spec sheets
| | | | |
| --- | --- | --- | --- |
| | | | |
Make-Up medium
Discover the spec sheets
| | | | |
| --- | --- | --- | --- |
| | | | |
Make-Up large
Discover the spec sheets
| | | | |
| --- | --- | --- | --- |
| | | | |
See all options

Make-Up small
Make-Up medium
Make-Up large
Colour stories: discover Lodes product finishes!