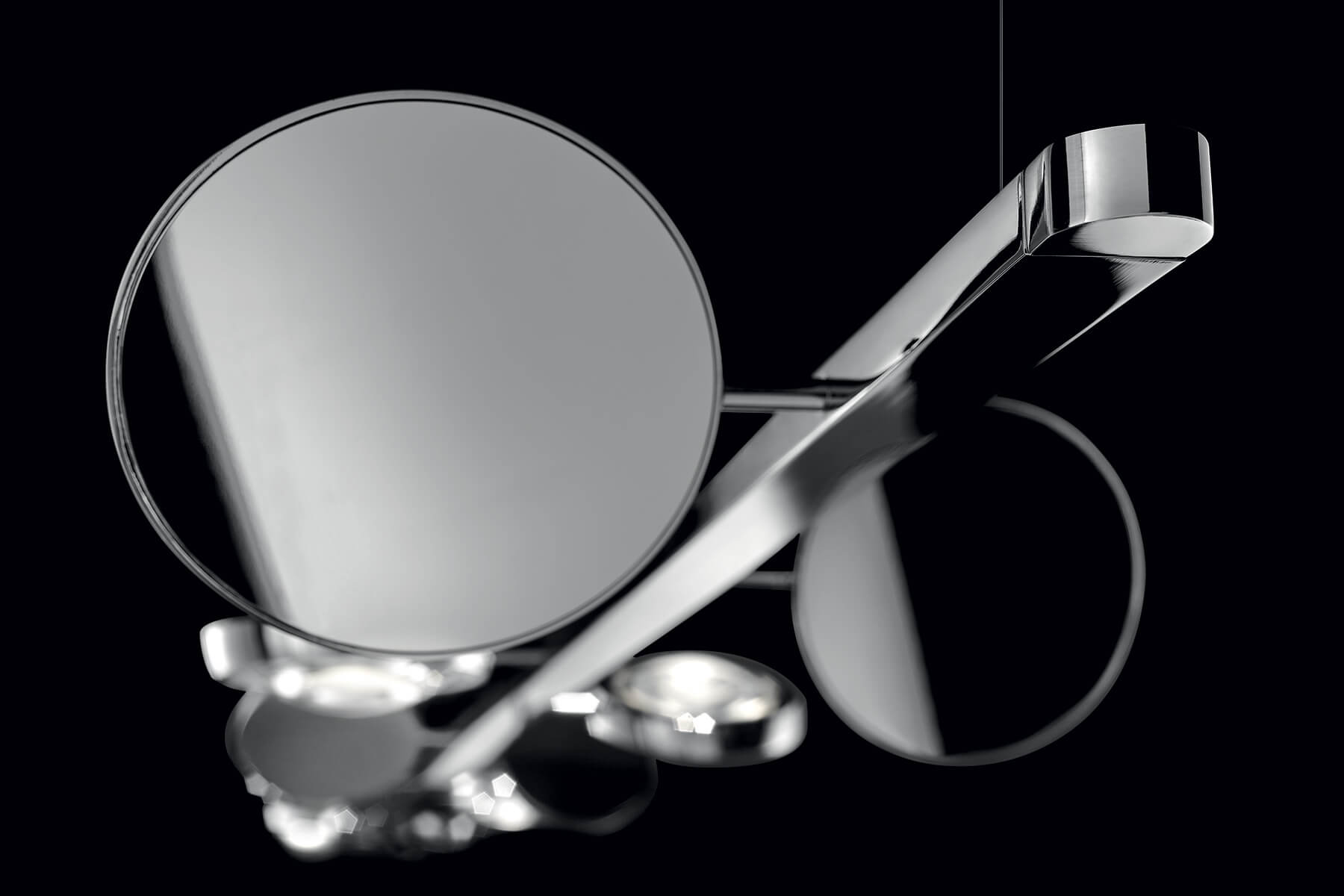 Nautilus
Strong design and leading-edge technology come together in this family of lamps characterised by a convex lens that projects the LED light wherever its needed or most preferred, for a truly efficient and personalised result. Versatile and dynamic, either on the wall, ceiling or suspended in a variety of versions and finishes, Nautilus lamps satisfy a full range of lighting needs, whether functional or purely decorative, in both residential and professional contexts.
Nautilus is a versatile family of lamps characterised by their distinctly dynamic lighting effects. A strong and contemporary design that expresses all the potential of the LED light through convex glass lenses, which diffuse the direct LED light without any glare. The different versions allow lighting to be personalised in a broad variety of settings, offering a tailored response to the different needs of both residential and professional contexts.
Nautilus System is a modular suspension system that opens up to various solutions starting from a single module, composed of a thin and elegant chrome-plated track measuring 100 cm long with four light fixtures each housing 12W LED lights. This module can be added to with additional modules thanks to extension and connection accessories, both linear and angular, all suspended from the ceiling with cables up to two metres long. The light fixtures, available in three matte finishes or in polished chrome, can be individually directed to focus the light wherever it's needed. Perfect for illuminating modern residential contexts, the suspension Nautilus System expresses the height of its efficiency in offices, showrooms, boardrooms and all spaces requiring efficient and personalised lighting.
Light sources characterised by an essential yet sophisticated geometry, all Nautilus versions are available with a choice of LED light, either warm (2700 K) or cold (3000 K), with a colour rendering index (CRI) of 90, thus reflecting the natural colour of objects without distorting them. Designed to ensure the harmony of its formal relations and precision of its details, lamps in the Nautilus family combine versatility and elegance in a functional dialogue with the surrounding architecture.
See all options
Colour stories: discover Lodes product finishes!