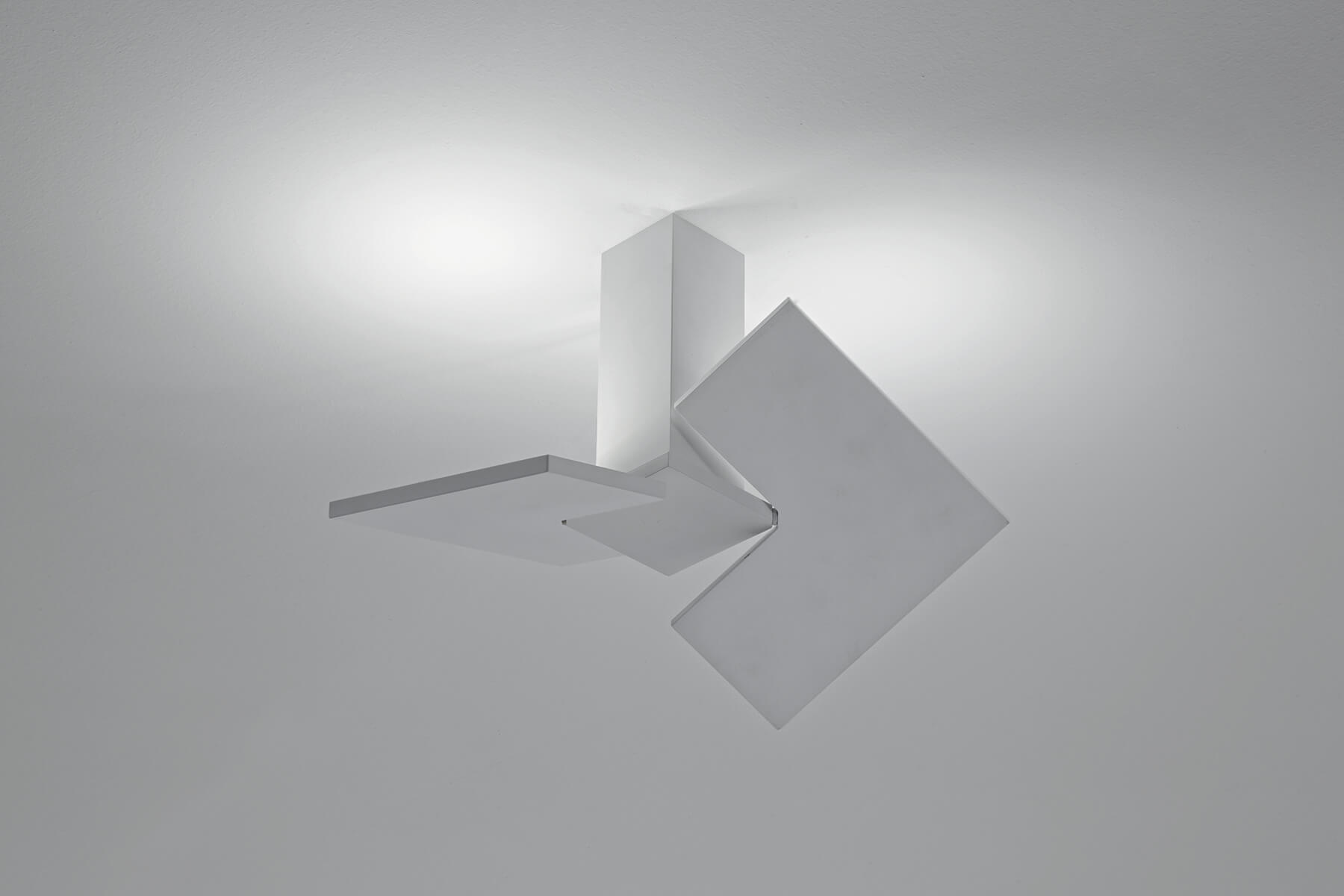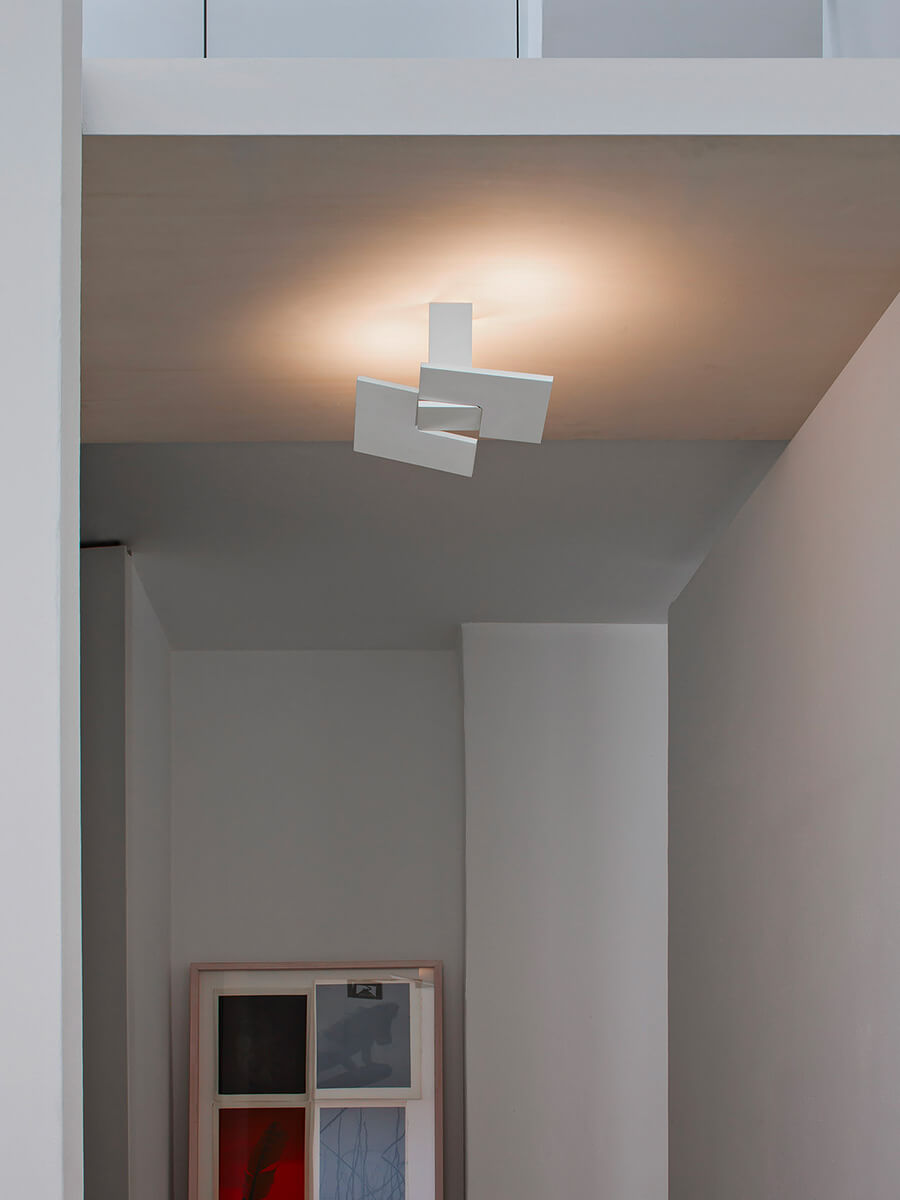 Puzzle Twist
A clear-cut geometry that plays on the effect of overlapping square shapes. Thanks to its two swivel joints, Puzzle Twist can be adjusted at will to create suggestive plays of light on the walls and ceilings, making for a truly personalised atmosphere.
The essential geometric design of Puzzle Twist offers versatile lighting, which naturally blends into the surrounding interior architecture. Two versions, characterised by a square shape measuring 18 cm per side in matte white aluminium, both fitted with swivel joints, allowing various lighting effects to be created through the fluid movement of the structure. The ceiling light is formed by the intersection of two squares, each of which can be independently rotated by 40°, thus adjusting the lighting at will. On the wall, Puzzle Twist is made up of a single square, which can be tilted by 80° to generate different shades of light with varying intensity.
Puzzle Twist emits a reflected and diffused light, whether warmer, 2700 K, or colder, 3000 K at the user's discretion. The light source consists in a 16 W LED module (2 × 16 W in the ceiling version) with a colour rendering index (CRI) of 92, which offers a faithful reproduction of colours. A minimalist yet powerful design, whose modern and versatile character is combined with high performance in terms of its luminous capacity.
See all options
Colour stories: discover Lodes product finishes!