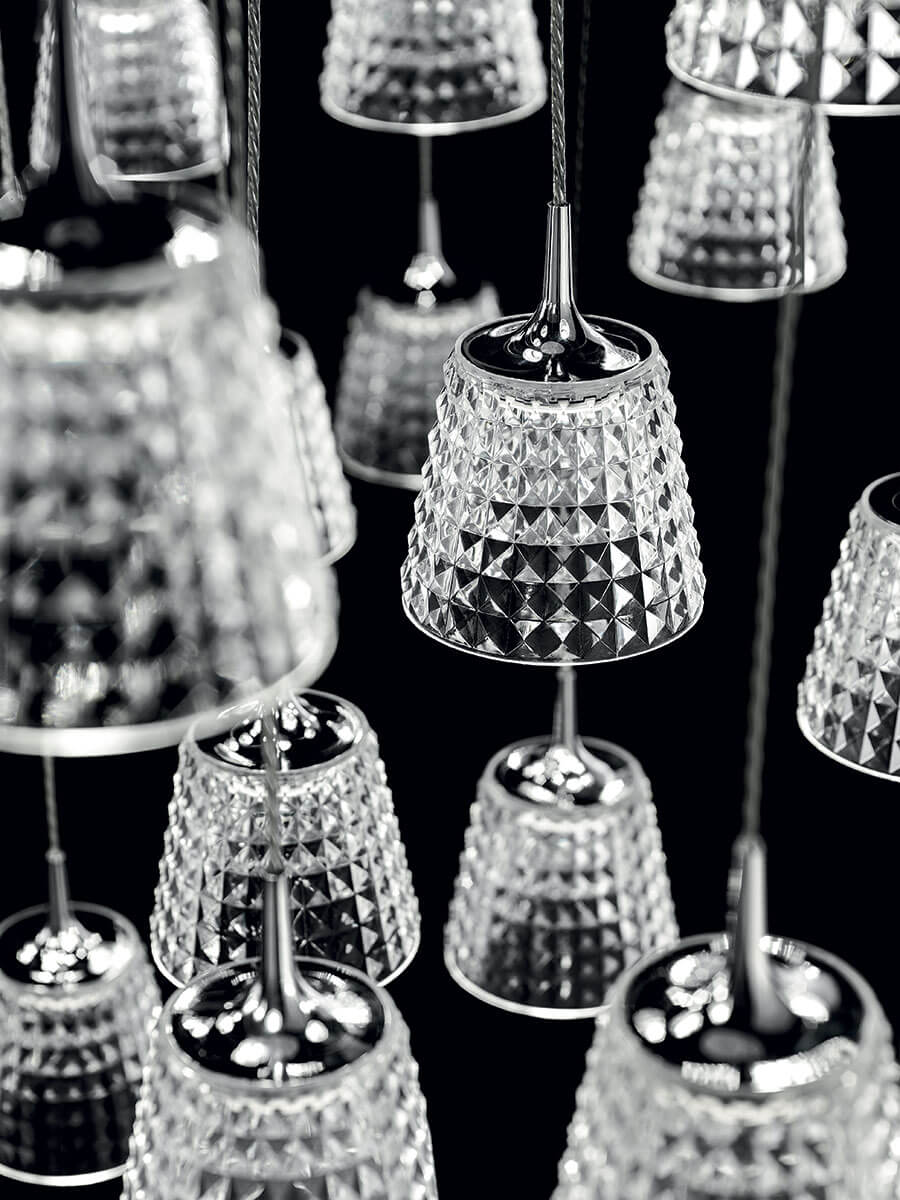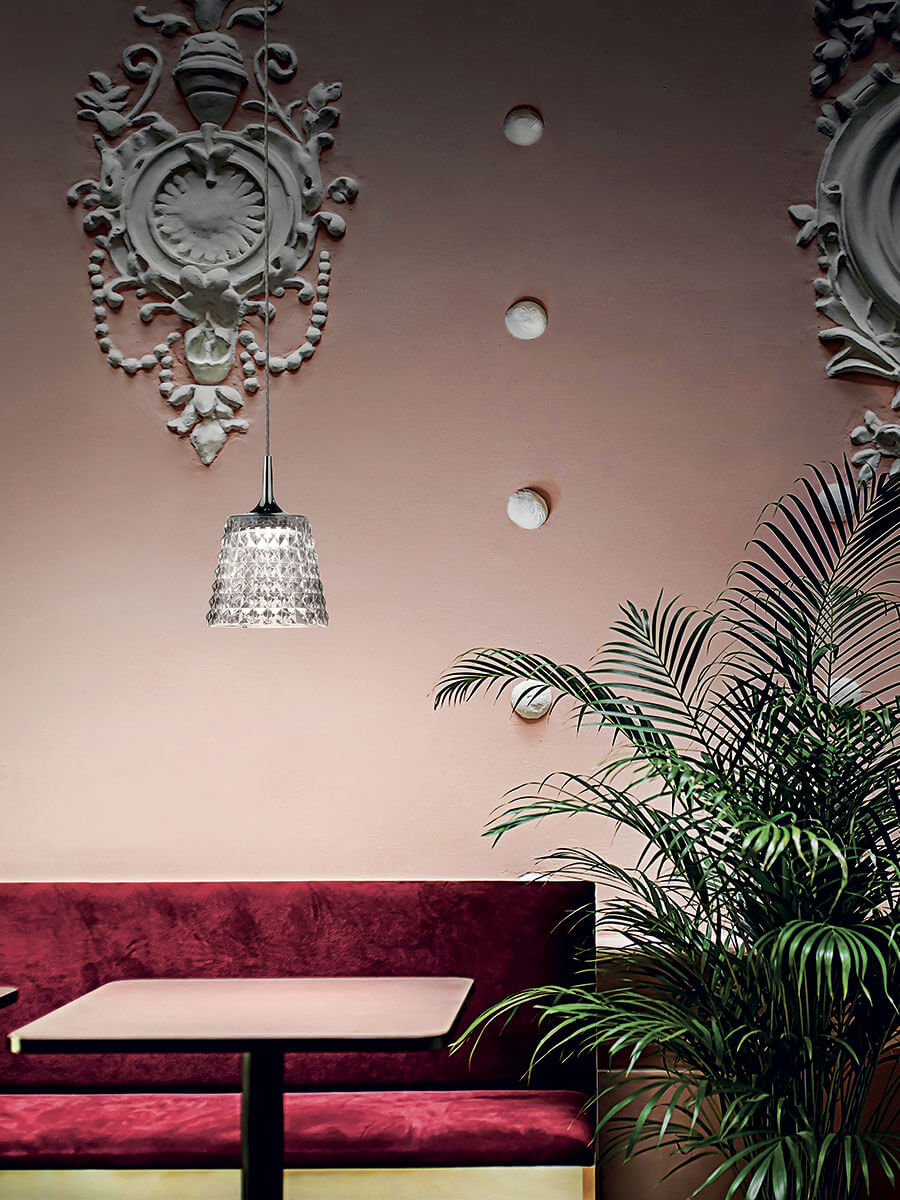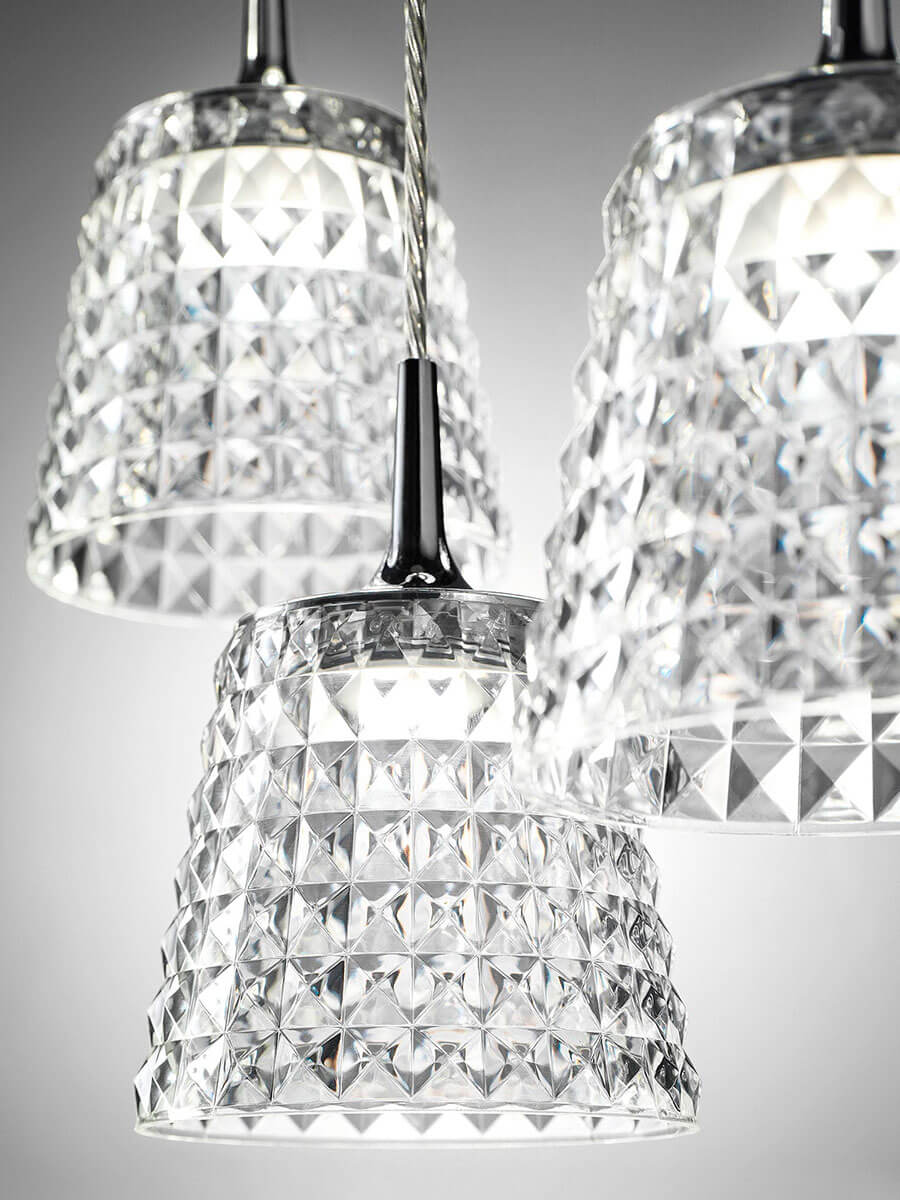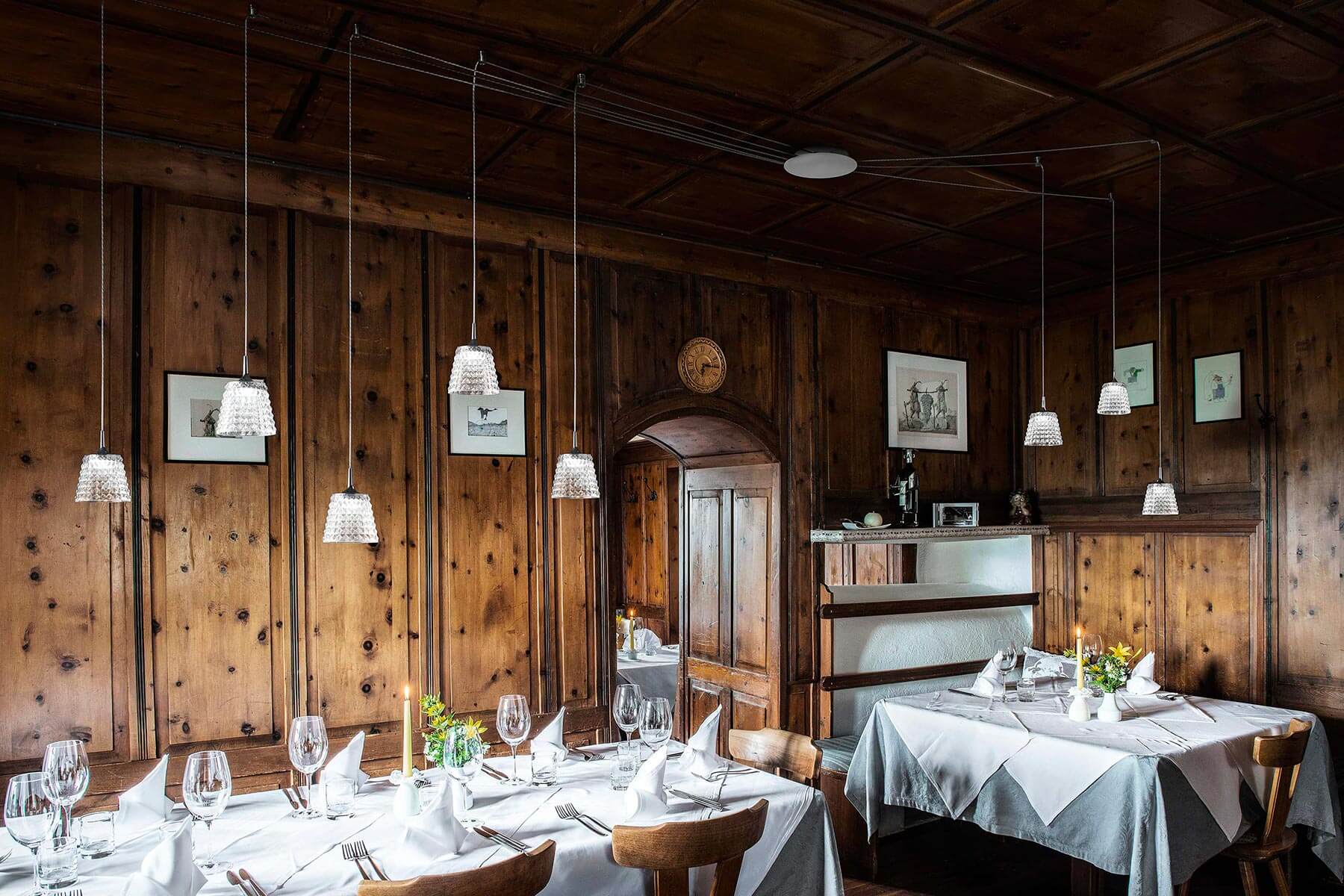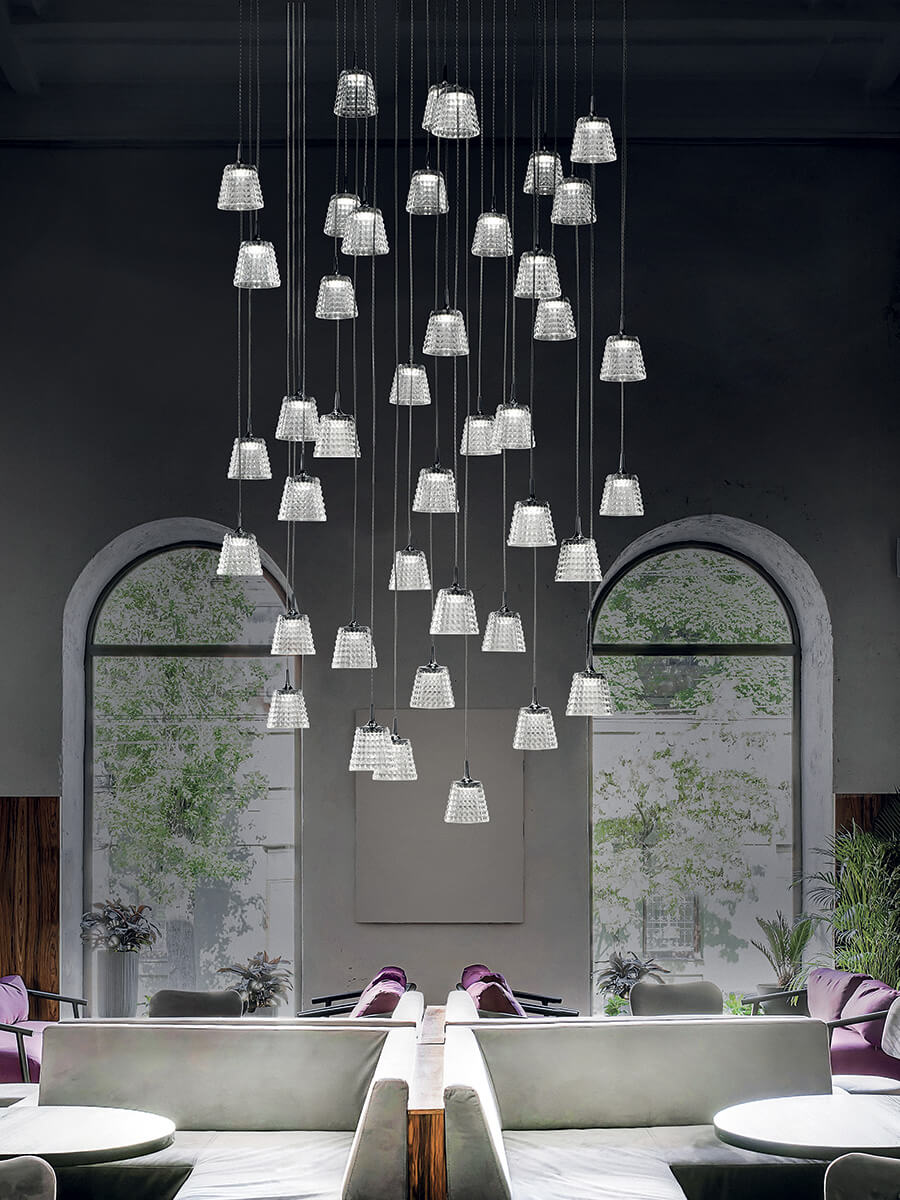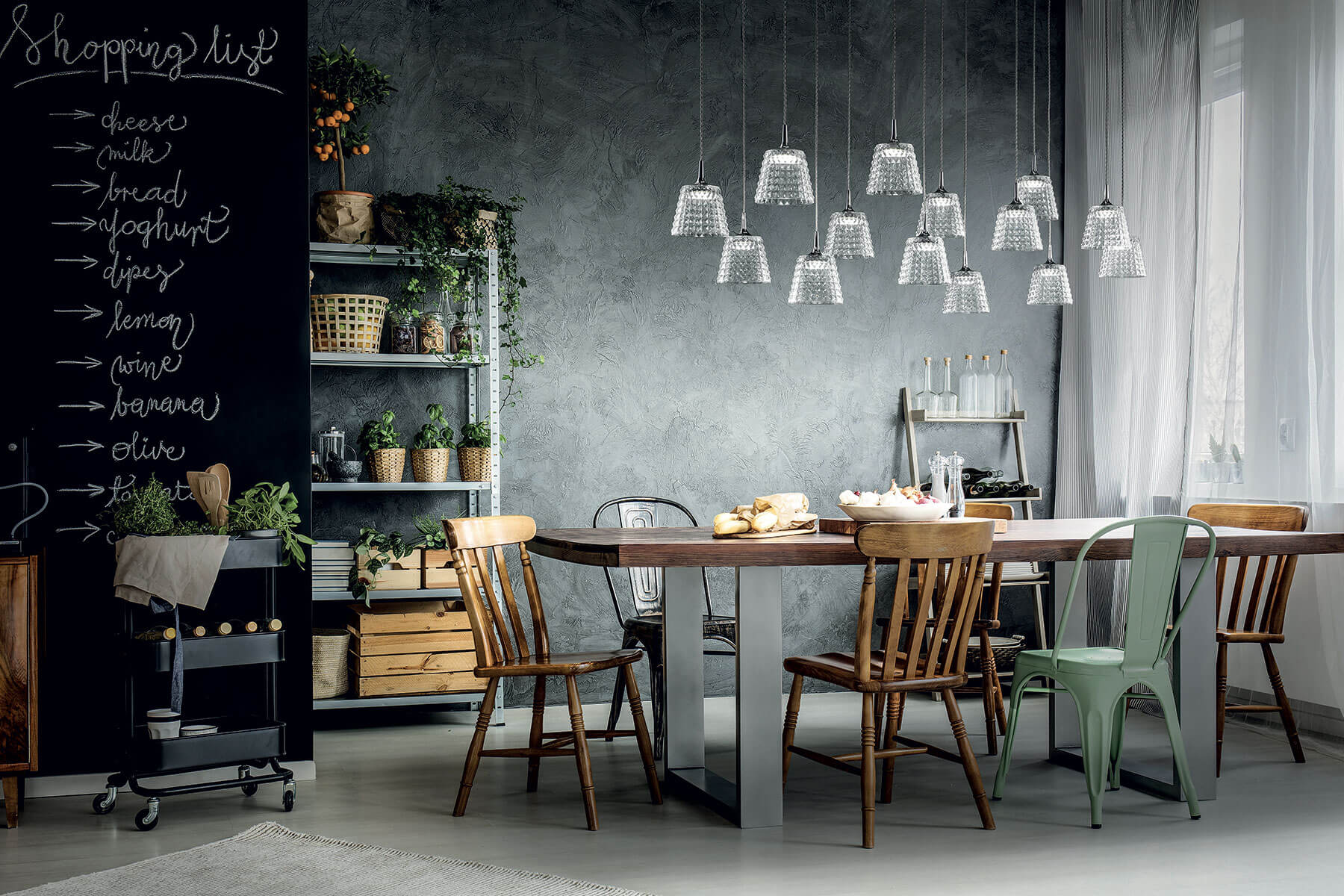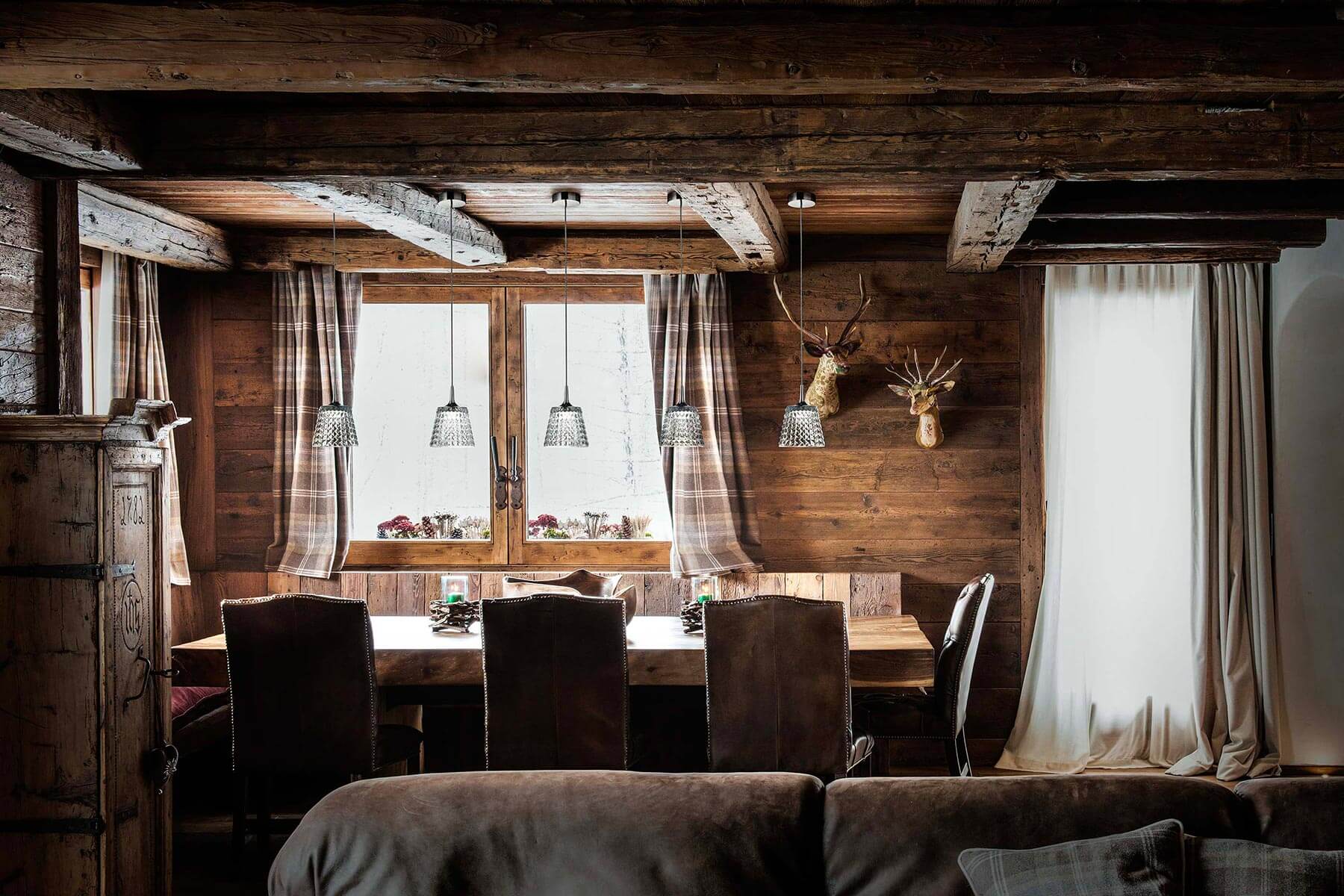 Valentina
Valentina is a family of lamps characterised by a transparent methacrylate lampshade diffuser embellished by special prismatic workmanship designed to amplify the light. Available in a suspension, wall and table version, Valentina lamps are perfect for infusing spaces with a soft and romantic atmosphere.
Light is expressed in a thousand different refractions and reflections with lamps in the Valentina collection. It is characterised by the transparent methacrylate diffuser with surface embellished by special geometric techniques.
In the suspension version, thanks to the variety of available canopies, Valentina lends itself to countless different compositions, perfect for lighting up rooms of any size.
Wall versions can be installed with the diffuser facing up or down, whether as a light source in the living room or to instil a welcoming atmosphere in the bedroom, alongside the bed or in the bathroom.
The Valentina compact lampshade diffuses warm light emitted by a 6.5 Watt LED light, which in the suspension and wall versions is also available as colder (3000 K). The colour rendering index (CRI) of 92 mirrors the true colour of objects without distorting them.
A family of lamps with a captivating look and unique lighting effects, able to enhance any type of space and create truly enchanting atmospheres.
See all options
Create your own composition with Lodes canopies!