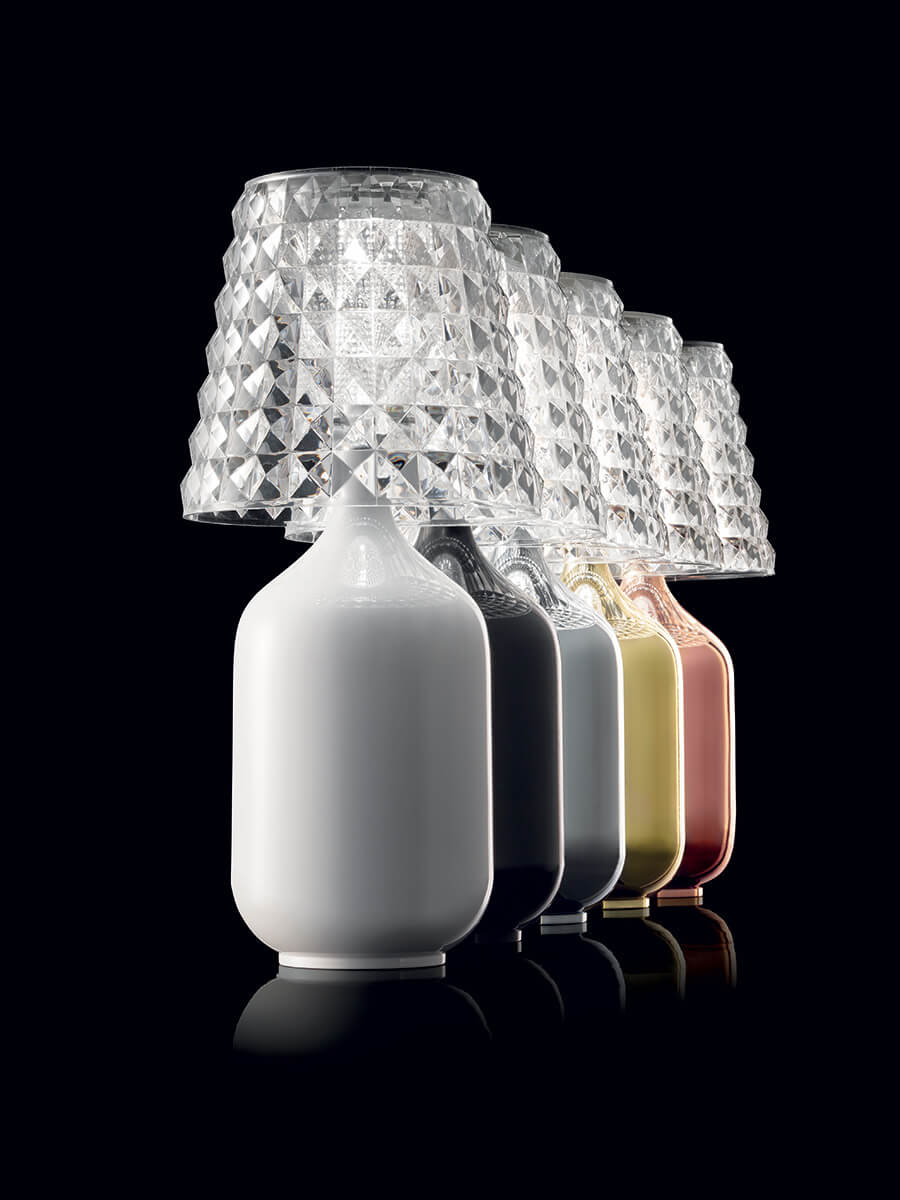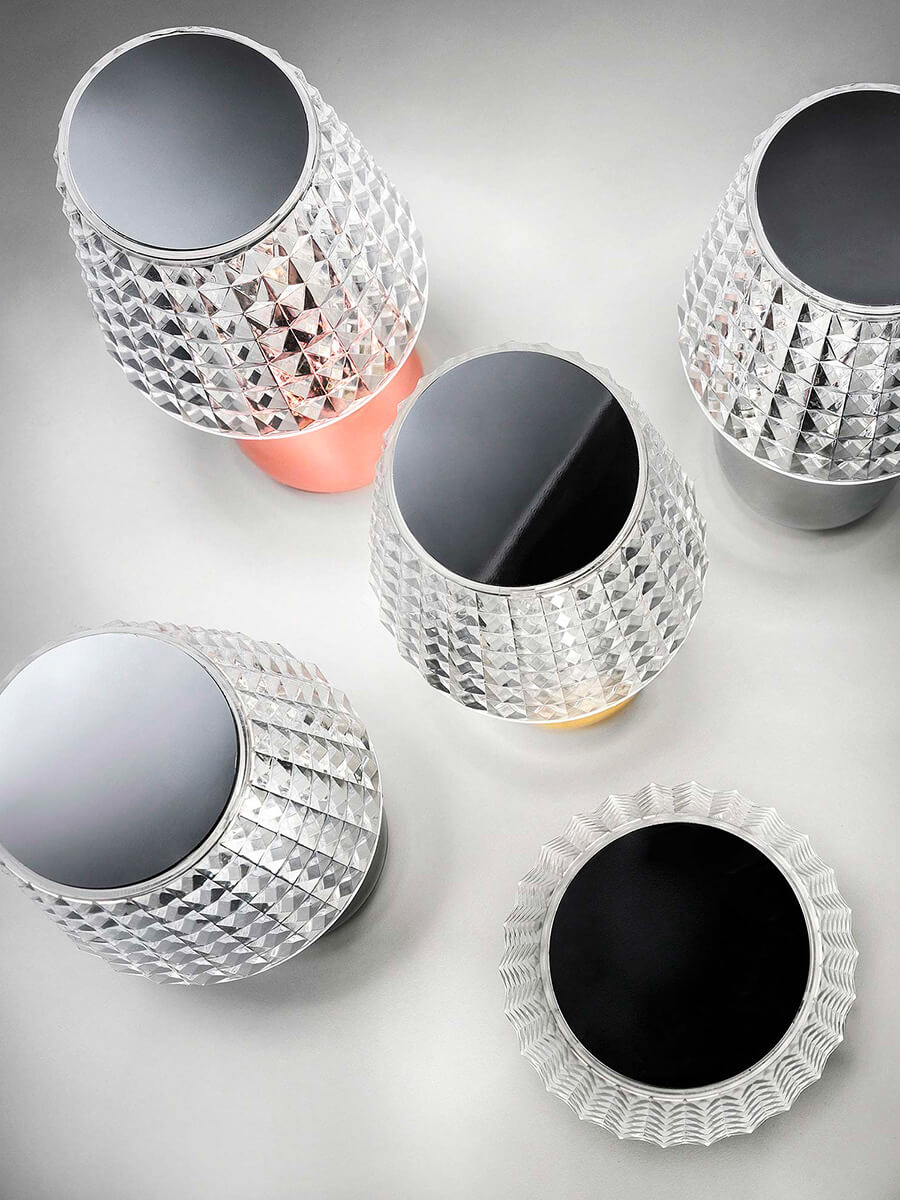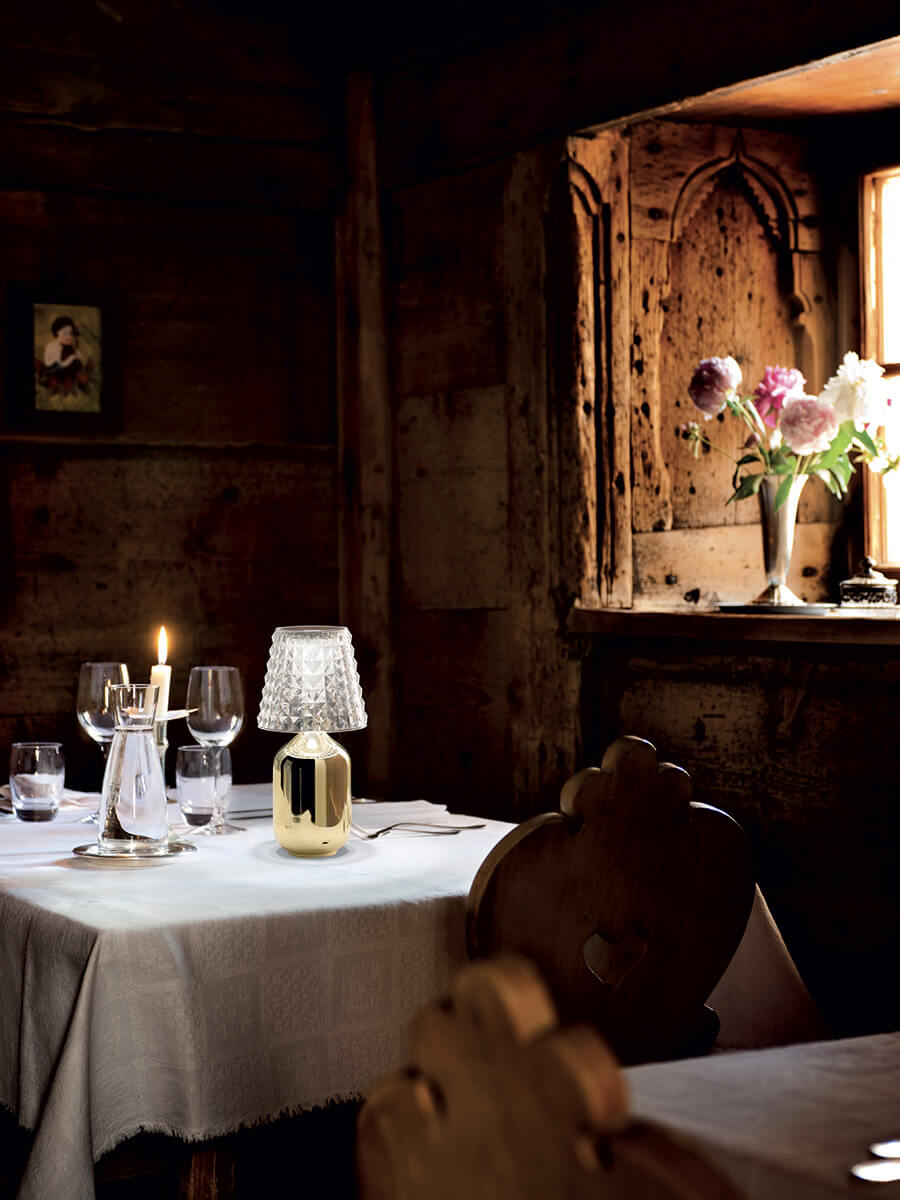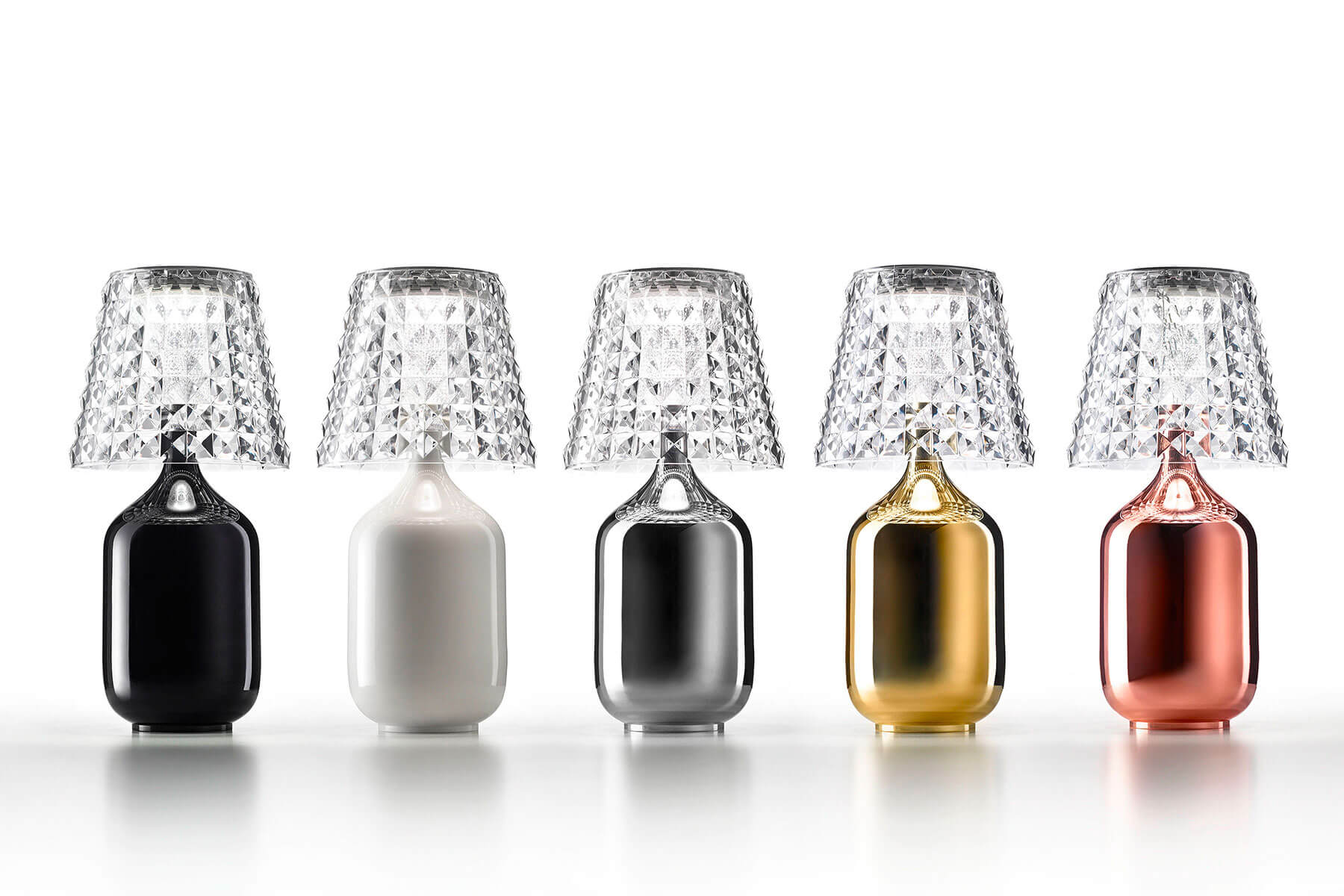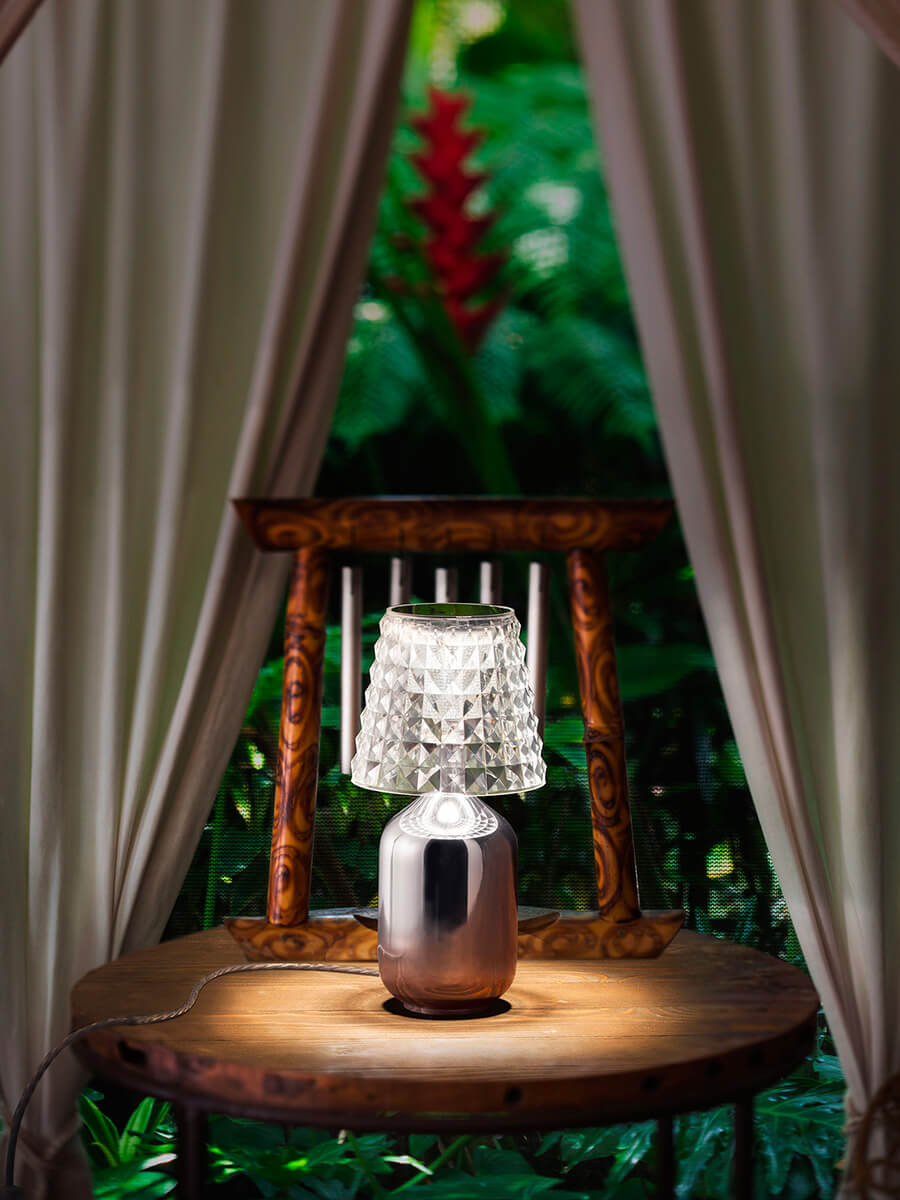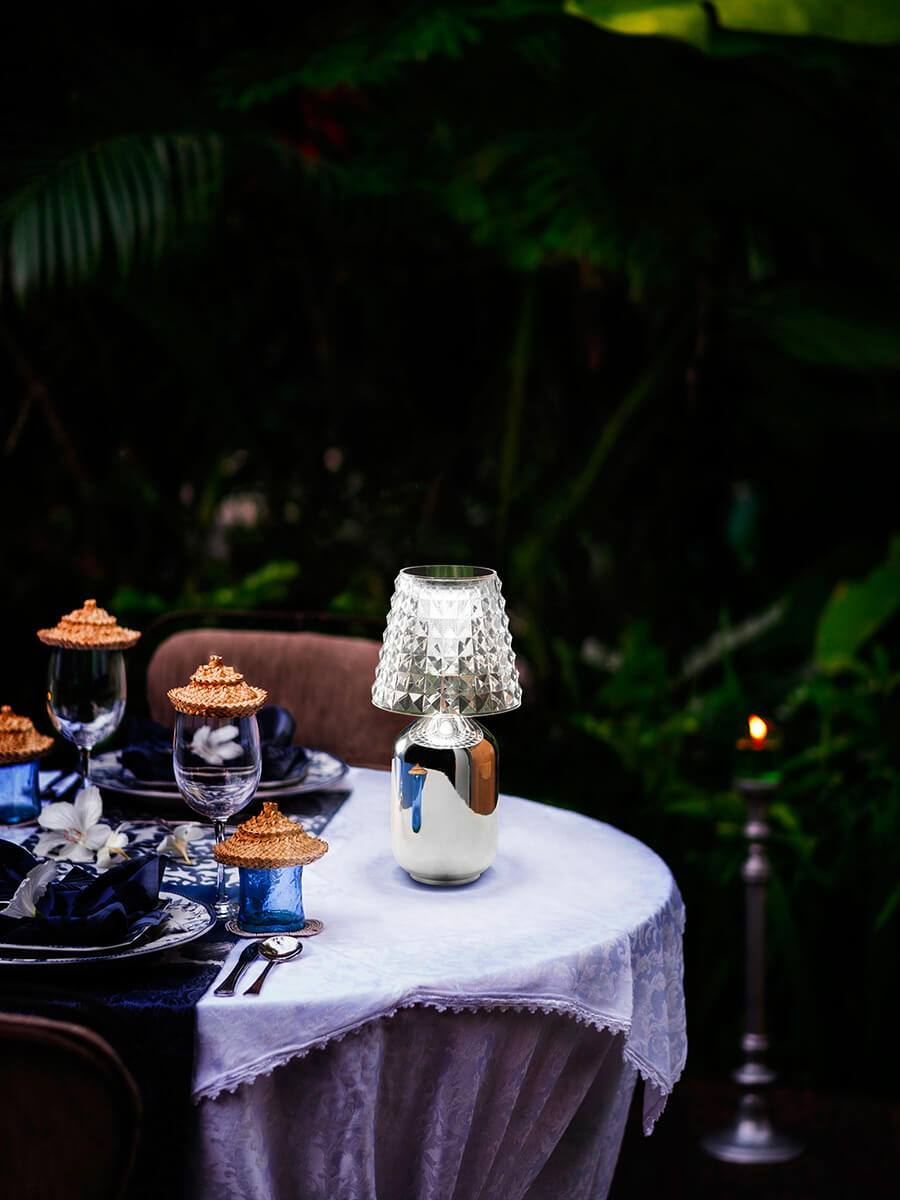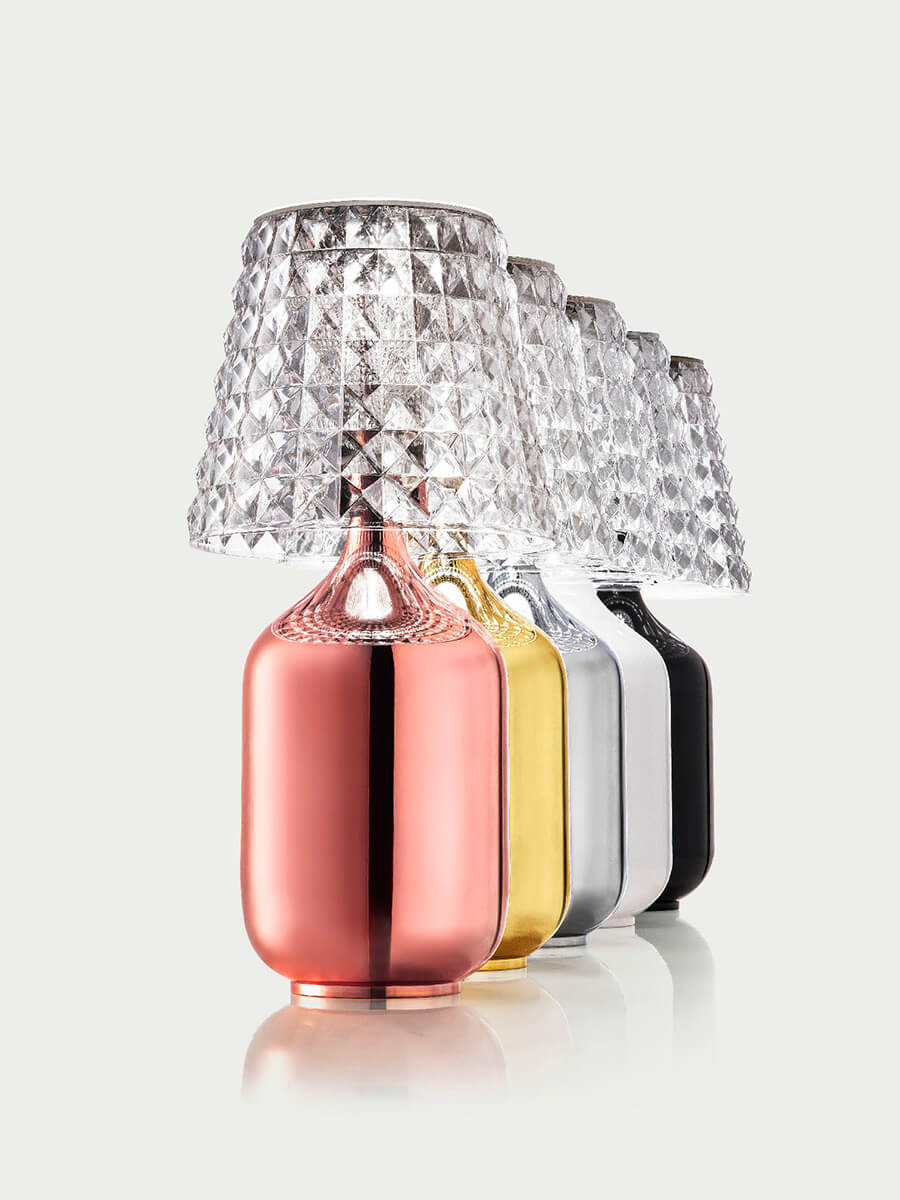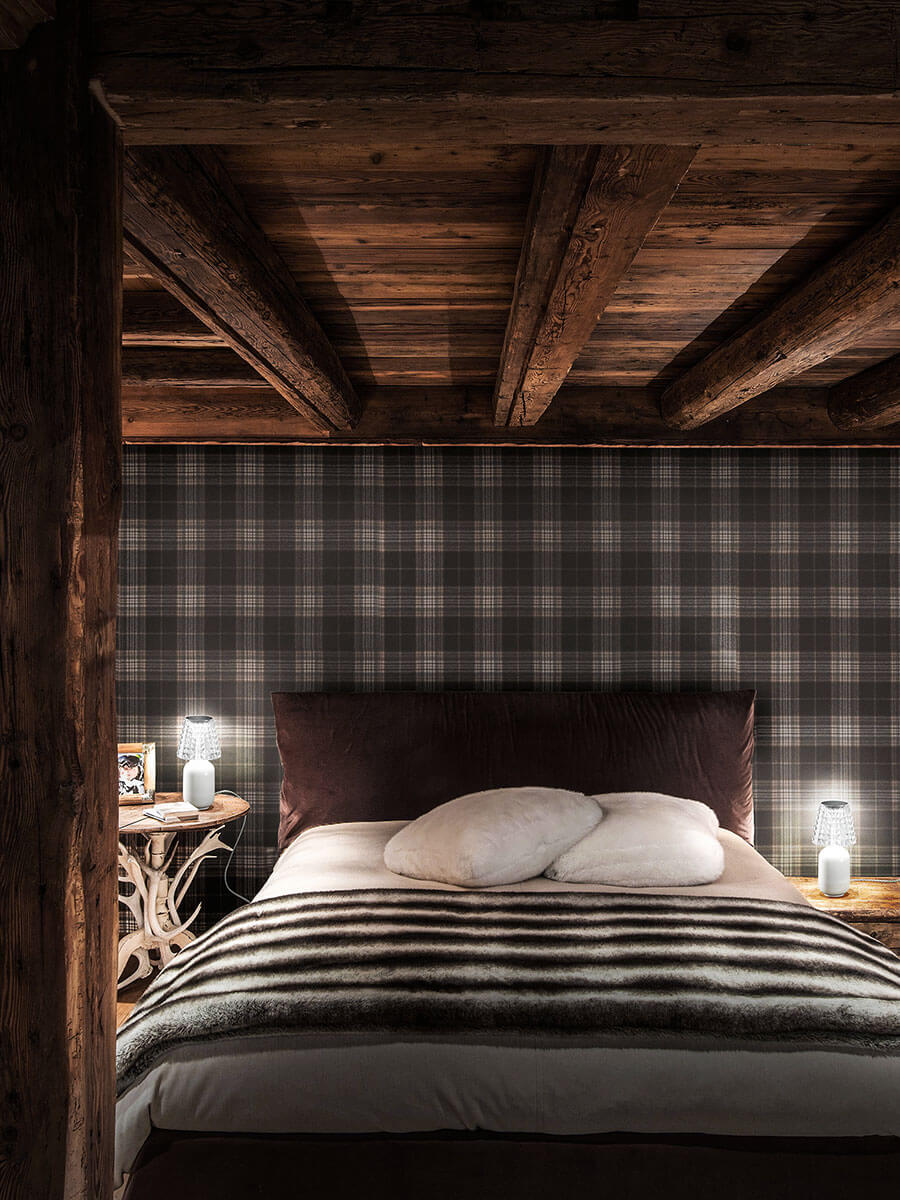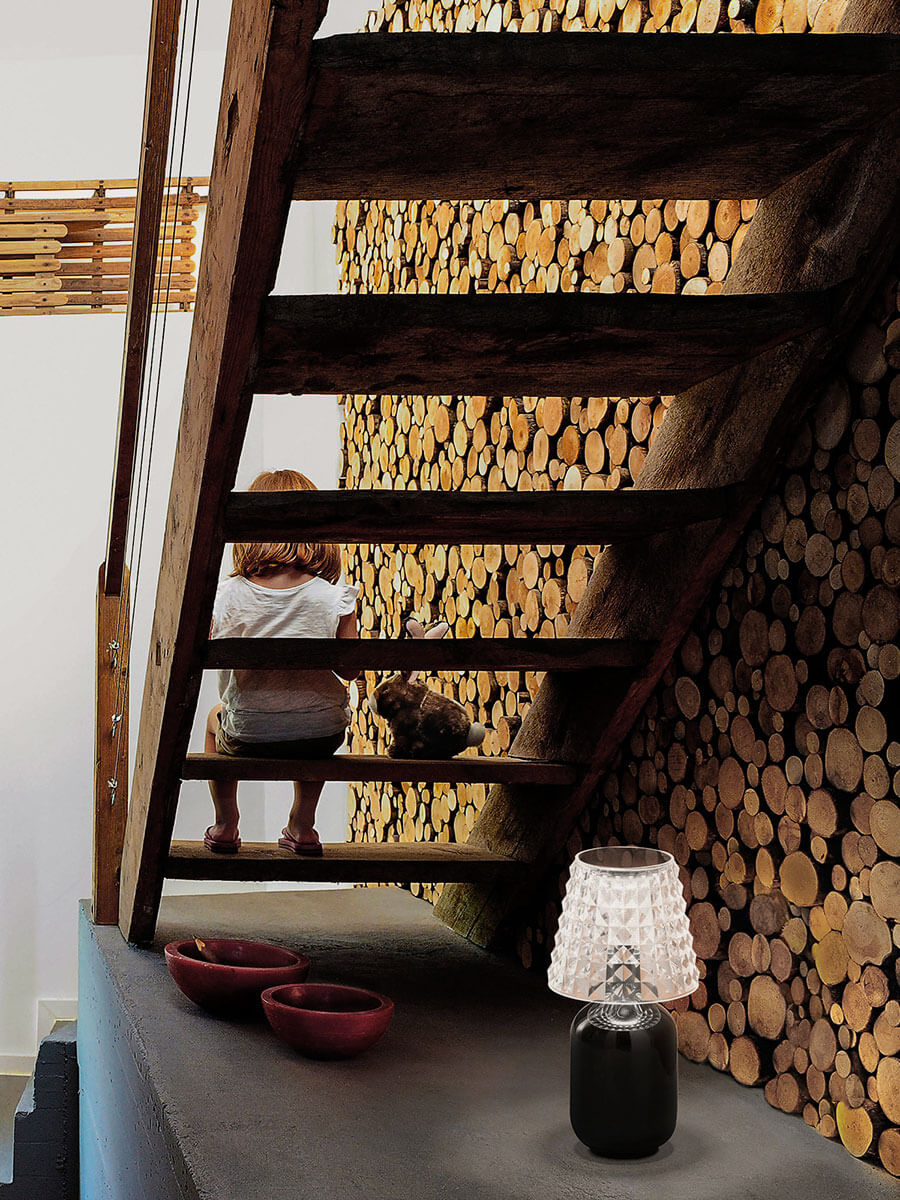 Valentina
Valentina is a family of lamps characterised by a transparent methacrylate lampshade diffuser embellished by special prismatic workmanship designed to amplify the light. Available in a suspension, wall and table version, Valentina lamps are perfect for infusing spaces with a soft and romantic atmosphere.
Light is expressed in a thousand different refractions and reflections with lamps in the Valentina collection. It is characterised by the transparent methacrylate diffuser with surface embellished by special geometric techniques.
Featuring a cylindrical base available in a selection of elegant polished finishes (white, black, chrome, gold, rose gold), the table lamp becomes an object of luminous and practical design. The cordless version, easy to carry to the lounge, garden or terrace, adds a cosy, intimate gleam to every space.
The Valentina compact lampshade diffuses warm light emitted by a 6.5 watt LED light. The colour rendering index (CRI) of 92 mirrors the true colour of objects without distorting them.
In the cordless version with rechargeable battery and 3.5 watt LED light with a colour rendering index (CRI) of 80, the light, dimming and colour variation is controlled by interacting with the head of the diffuser. A short and continuous press activates the dim-to-warm function, allowing the colour temperature to be varied from 2600 to 3300 K, or else the creation of spectacular effects recalling the light at sunrise, during the day and sunset.
A family of lamps with a captivating look and unique lighting effects, able to enhance any type of space and create truly enchanting atmospheres.
See all options
Colour stories: discover Lodes product finishes!