Our company
Previously known as Studio Italia Design, Lodes completed a rebrand process in June 2020 — on the occasion of its 70th anniversary — which culminated with the unveiling of the new logo and brand identity. Since then, as part of a strategic vision led by General Manager Massimiliano Tosetto, Lodes has been heralding a new era of contemporary design celebrating the company's manufacturing know-how and high-quality Made in Italy essence.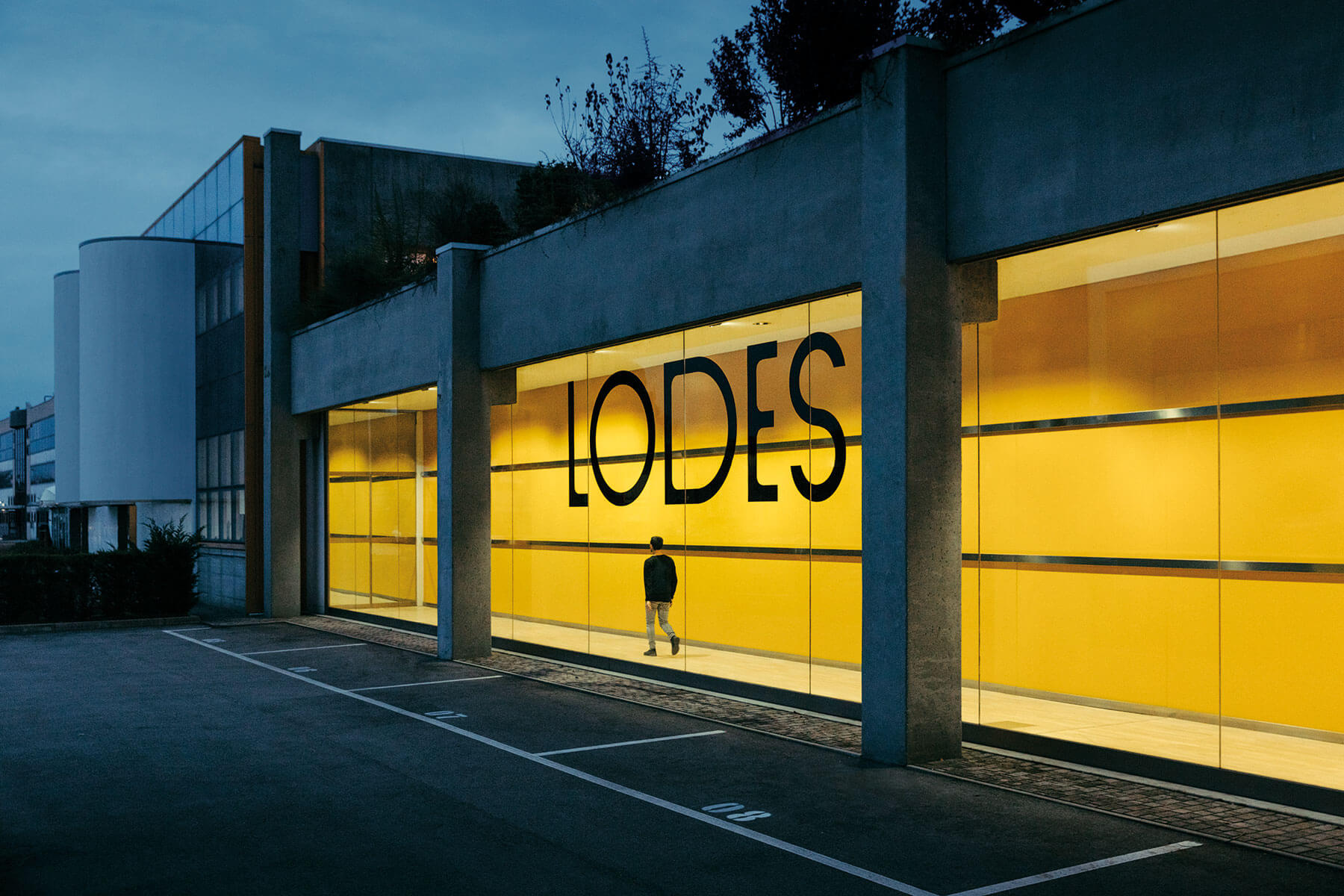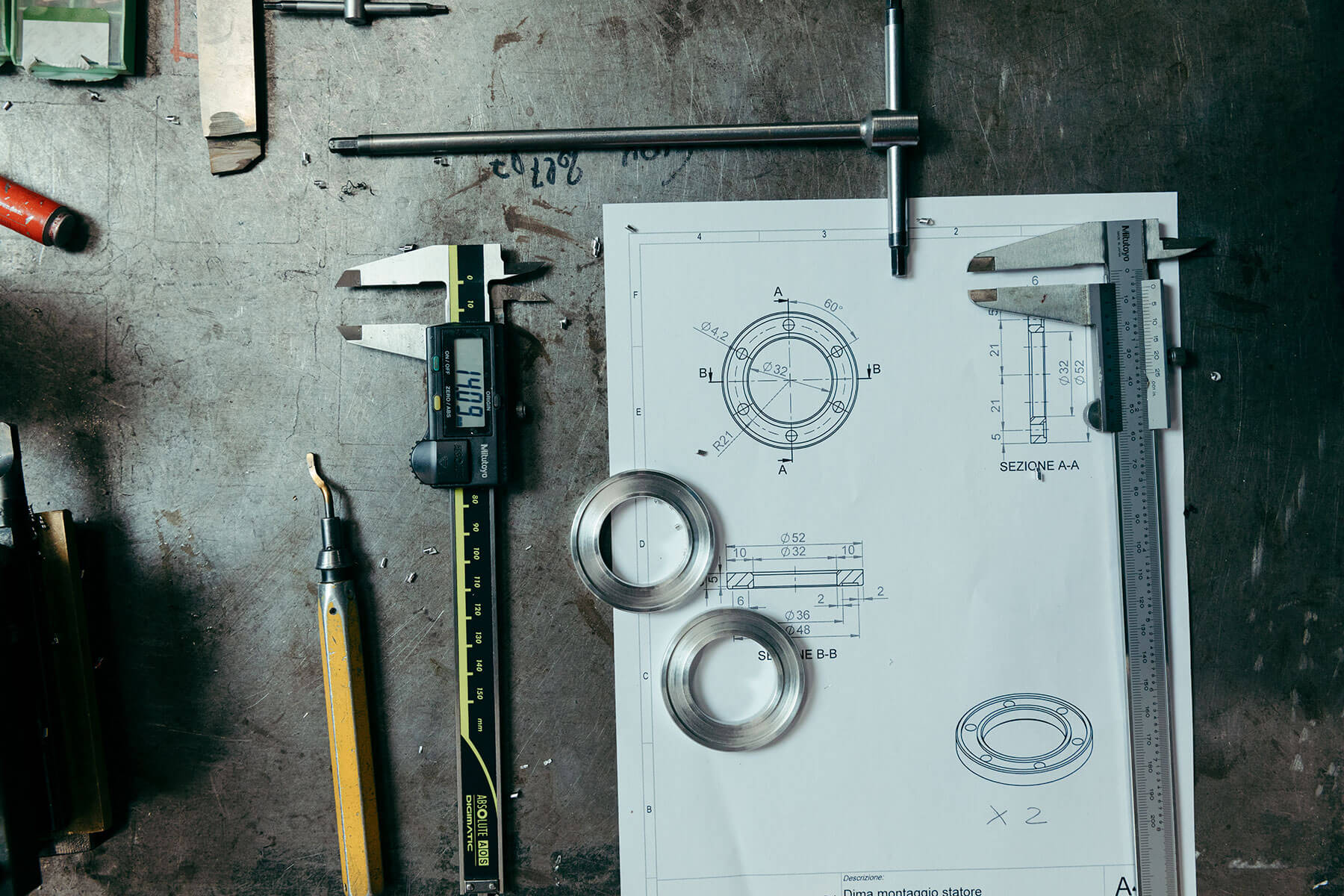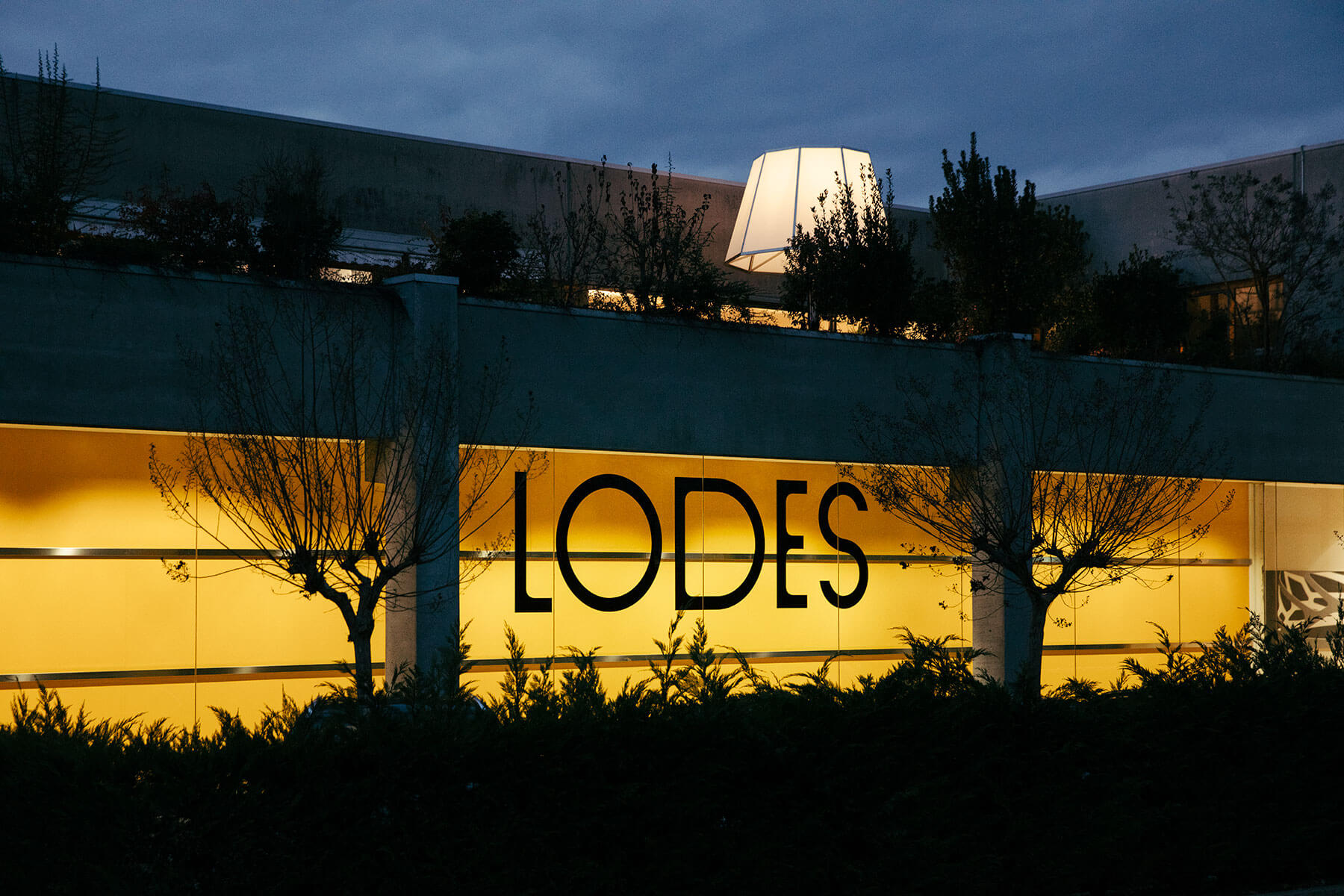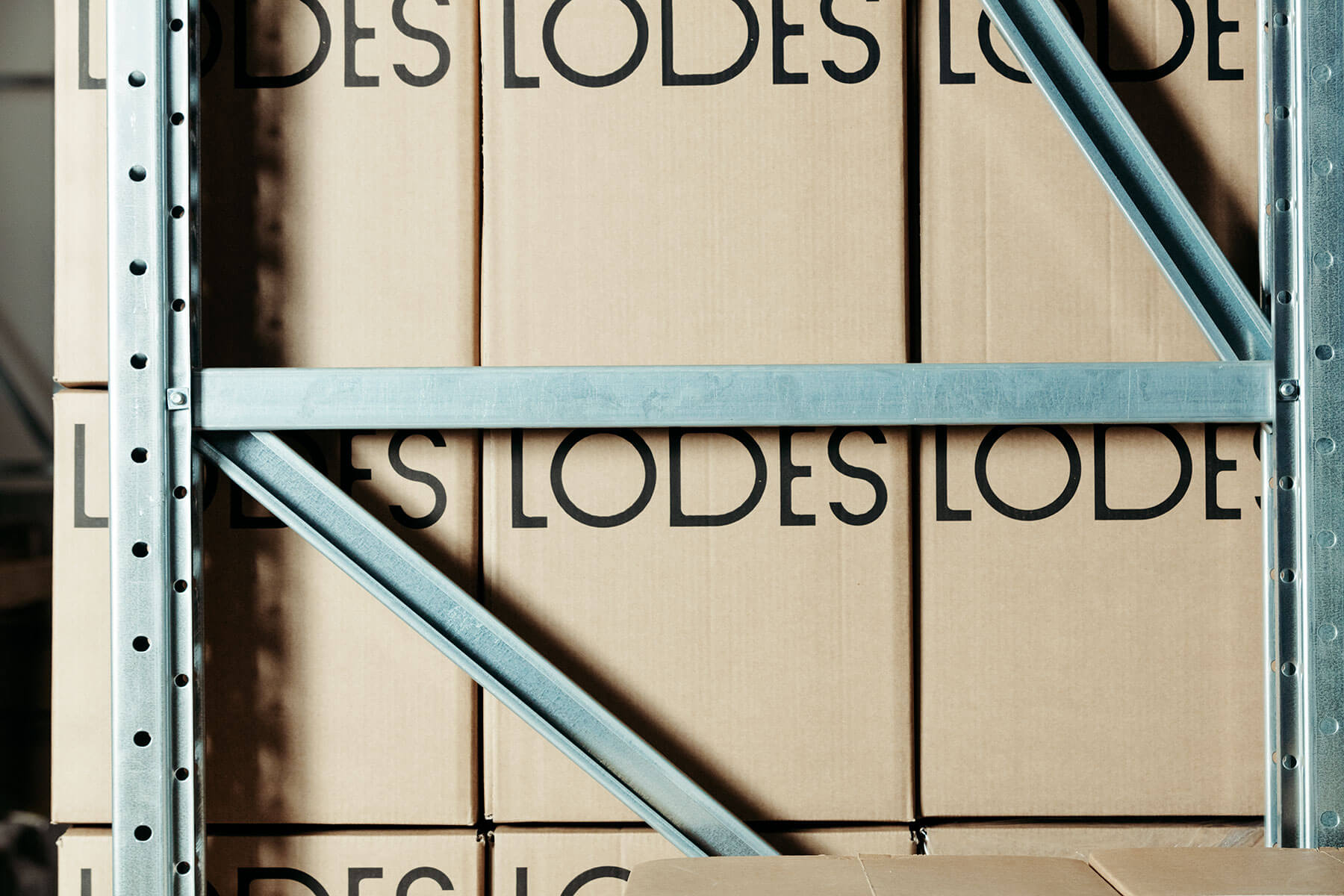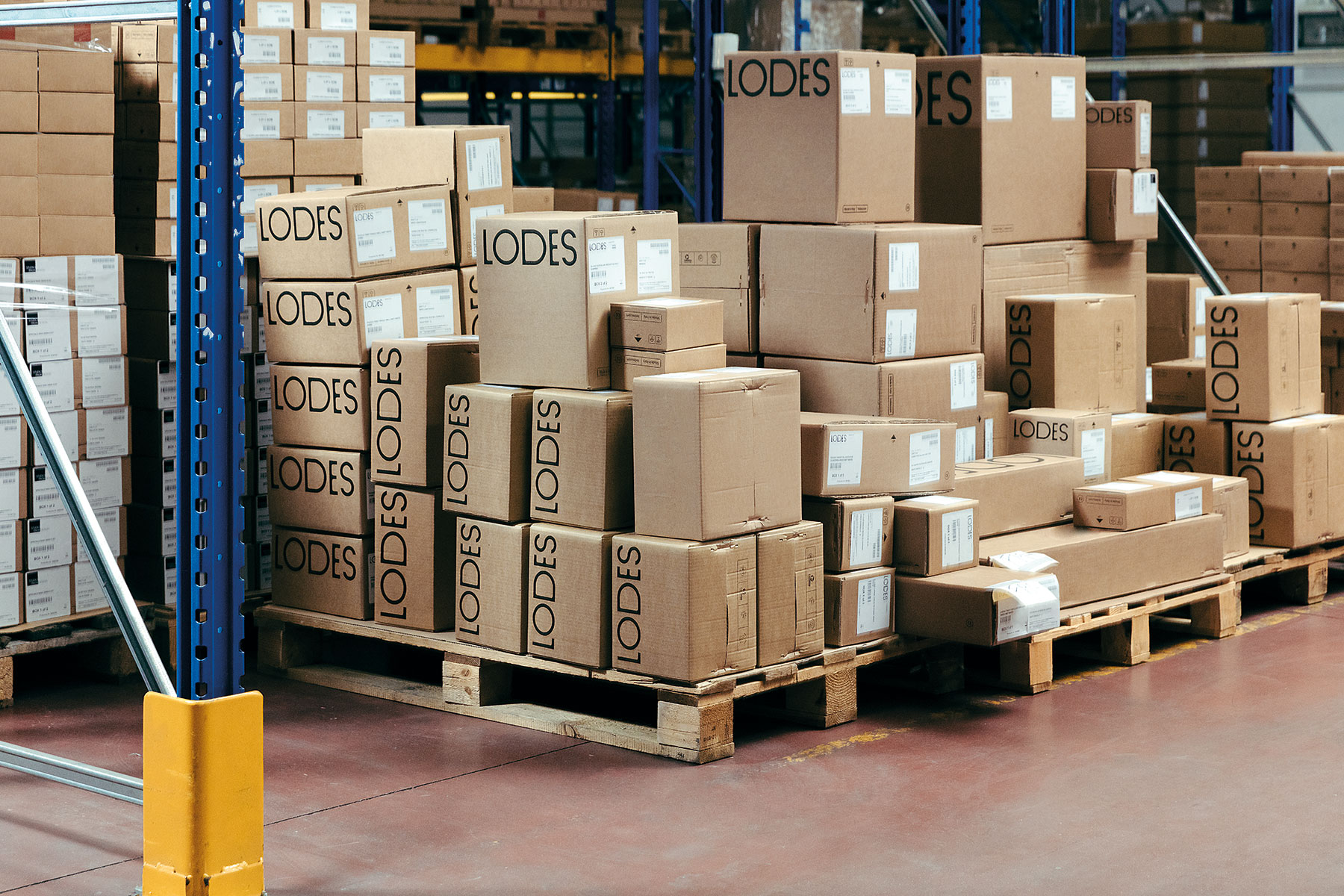 Lodes since 1950
Balancing technical know-how and the best Made in Italy design, Venice-based Lodes has been designing and producing lighting solutions for interiors and exteriors since 1950. Originating in founder Angelo Tosetto's passion for glass and informed by continuous technological research, the company has evolved into one of Europe's leading designers and manufacturers of decorative lighting, currently present in 90 markets worldwide.
Warehouse & workshop – Marcon, Venice
Massimiliano & Andrea Tosetto
Evolution
Today, Lodes represents a three-generation evolution from pure passion to brilliant architectural solutions, creating light sources that fuse contemporary design and innovative technology with materials of the highest quality, scrupulously developed with the best processing techniques. The firm Studio Italia Design has been selected as one of the most dynamic Italian companies according to the survey "Campioni della crescita 2020" (2020 Growth Champions), as well as in 2021, published in La Repubblica's "Affari & Finanza".
Identity
Discover the key ingredients that define our company and make us unique.
1. Mastery
Mastery is the know-how consolidated through direct experience and over the years, which gives life to meaningful lighting solutions.
2. Research
Our company history is a family journey of continuous evolution and fast learning. This we call Research, our keen curiosity to learn new ways and to constantly renew ourselves.
3. Relations
Everything we do as a lighting company is about Relations. The relationship with our teams and our partners. The intimate bond between our products and the people who select them. The interaction between lamps and the environments they decorate with light.
4. Italianness
We are Italian, deeply connected to our territory and cultural roots.
At Lodes, we question everything
What is DESIGN?
Design is no longer a driver of uniqueness: it has become a pre-requisite for high-quality products. Good design, and good designers, are responsible for facilitating the relationship between products and users, between forms and experiences.
It is more about my style than design by itself.
At Lodes, we question everything
What is BEAUTY?
"Beauty is in the eye of the beholder", right? Then, the beholder who engages with a product decides what is beautiful. The beauty of a product today is intrinsically linked to the pleasure and fulfilment that this product can deliver; to the way its features will adapt to the needs and likes of its users.
It is more about I love it! than beauty.
At Lodes, we question everything
What is FUNCTION?
One input, one output. Is a straight-forward functional relation possible in an ever-changing space of liquid social relations? Liquid relations require repertoires of versatile and adaptable building blocks, here and now. Relevant inputs, my output. Cutting-edge processes and technology are merely a functional given.
It is more about solutions than function.
At Lodes, we question everything
What is PRICE?
Price buys a certain quantity. Yet, does price buy the positive experience of achieving a pleasurable objective seamlessly and reliving the rewarding accomplishment time and time again? Personally, that is priceless.
It is more about value than price.
Just one thing we do not question
It is the luxury of cutting off any redundancies, from concept to making and delivering. Because Lodes is about meanings, not frills.
Meaningful solutions
Our canopies are smart functional solutions as well as stand-out decorative elements for suspension lamps or wall fixtures.
The variety of our canopy range provides an array of possibilities to personalise any living spaces, whether domestic or public.
LED technology
We offer line voltage and low voltage LED modules—efficient solutions to effectively provide the same light quality as halogen bulbs—which we design and manufacture.
Colour Rendering Index
(CRI) is the value that measures the ability of a light source to reproduce the colours of an object. All our LED light sources offer 90 CRI or higher, reflecting the natural colour of objects.
Light colour temperature is expressed in Kelvin degrees and corresponds to the hue emitted by the light source. At 2700 K or 3000 K, our LED modules deliver warm and emotional light.
All our LED sources provide the same quality of light colour. Colour variations are within the 3rd step of the MacAdam ellipse and are imperceptible to the human eye, which means that different lamps can be combined harmoniously in the same environment.
The efficiency of a light source is calculated by dividing the number of lumens by the number of watts (lm ⁄ W). The efficiency of our LED modules translates in energy saving.
The long lifespan of LED light sources can save maintenance and replacement costs compared to light bulbs.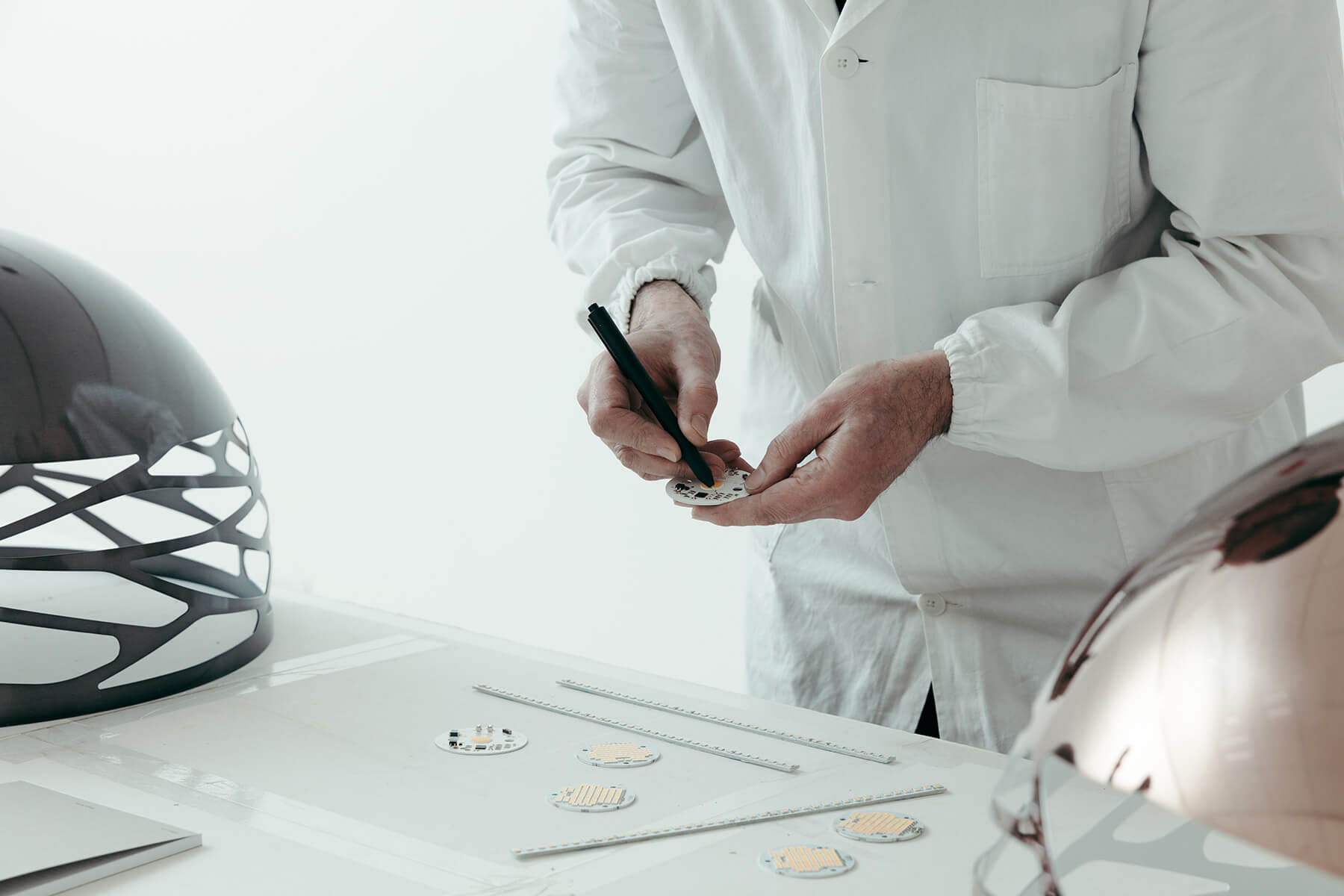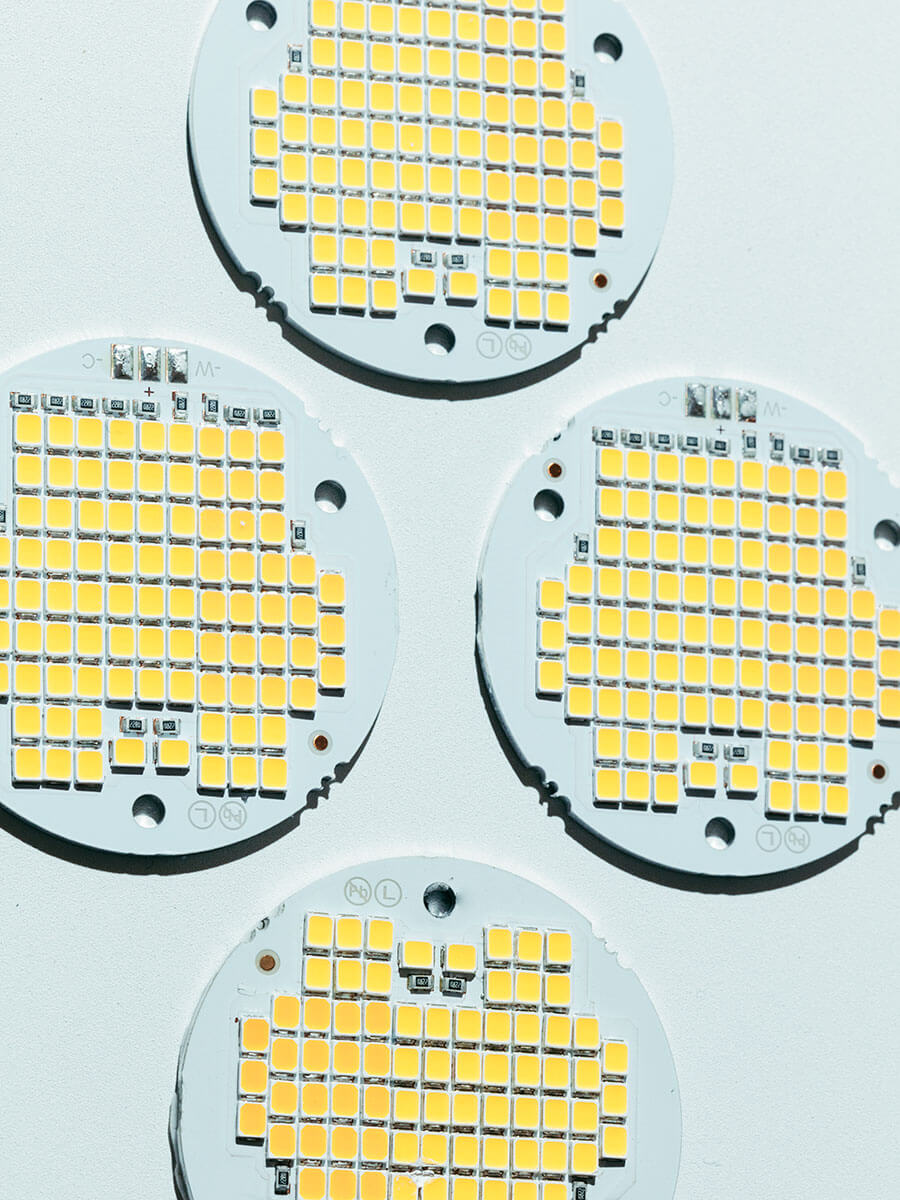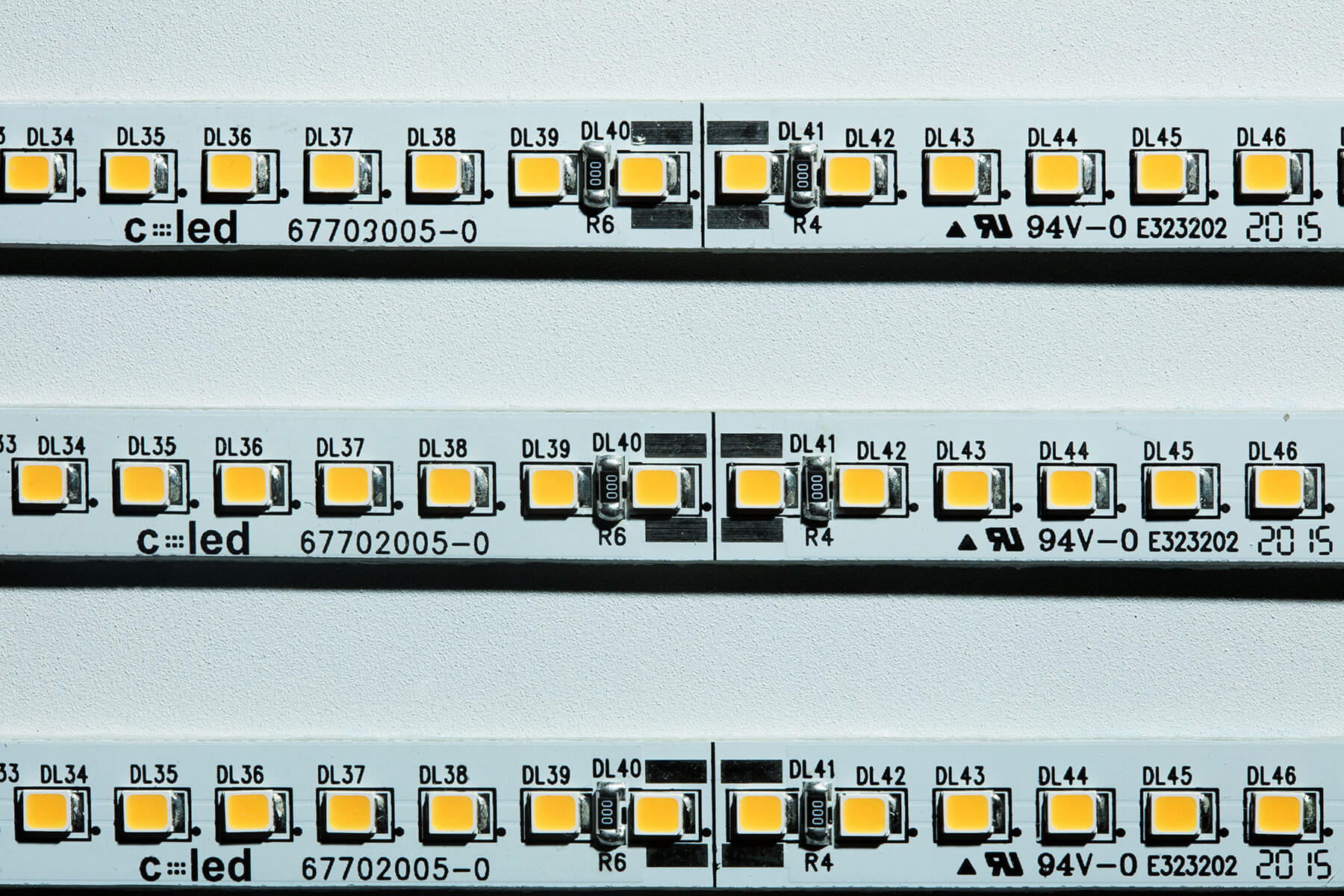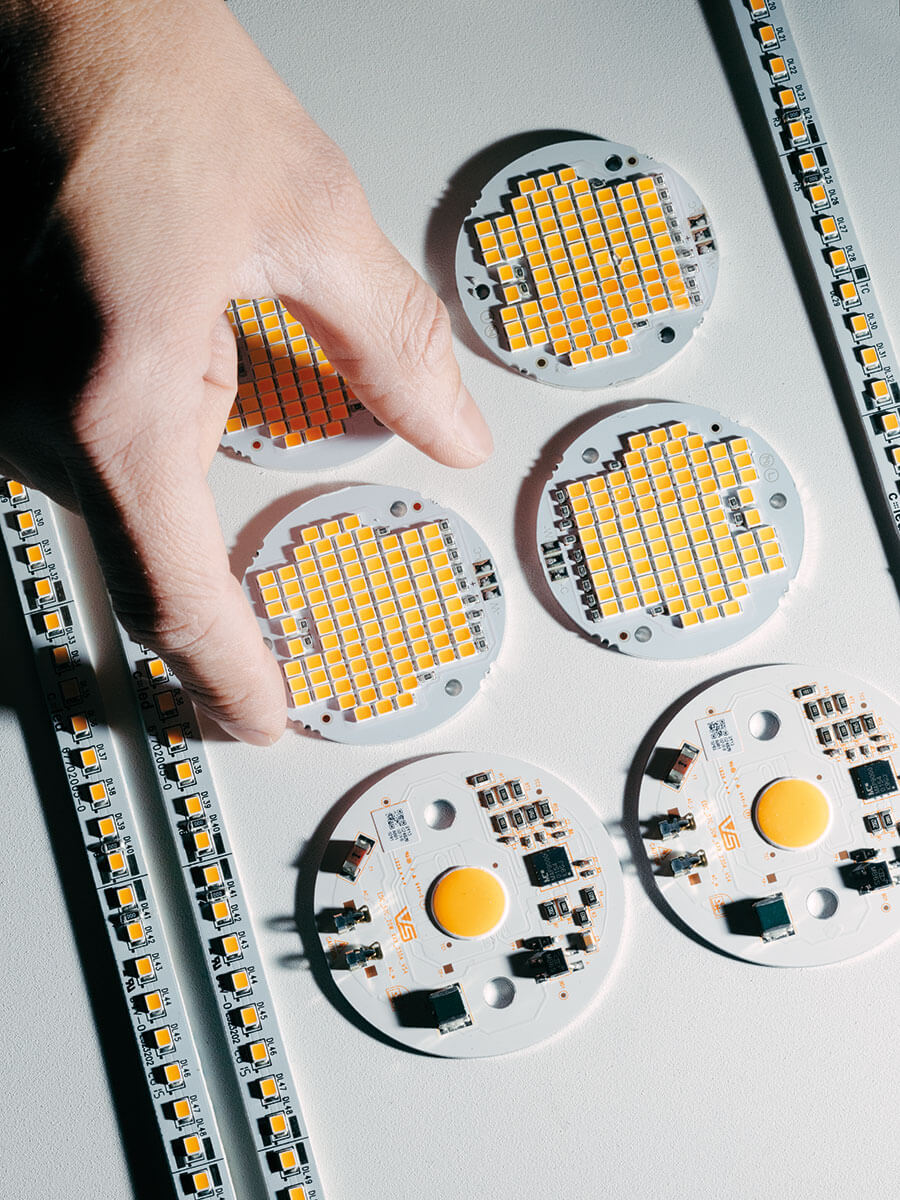 "For our, family,
light is a 70-year heritage."