2019.04.09
Euroluce
–
"Let's Dance!", Studio Italia Design's booth concept for Euroluce 2019.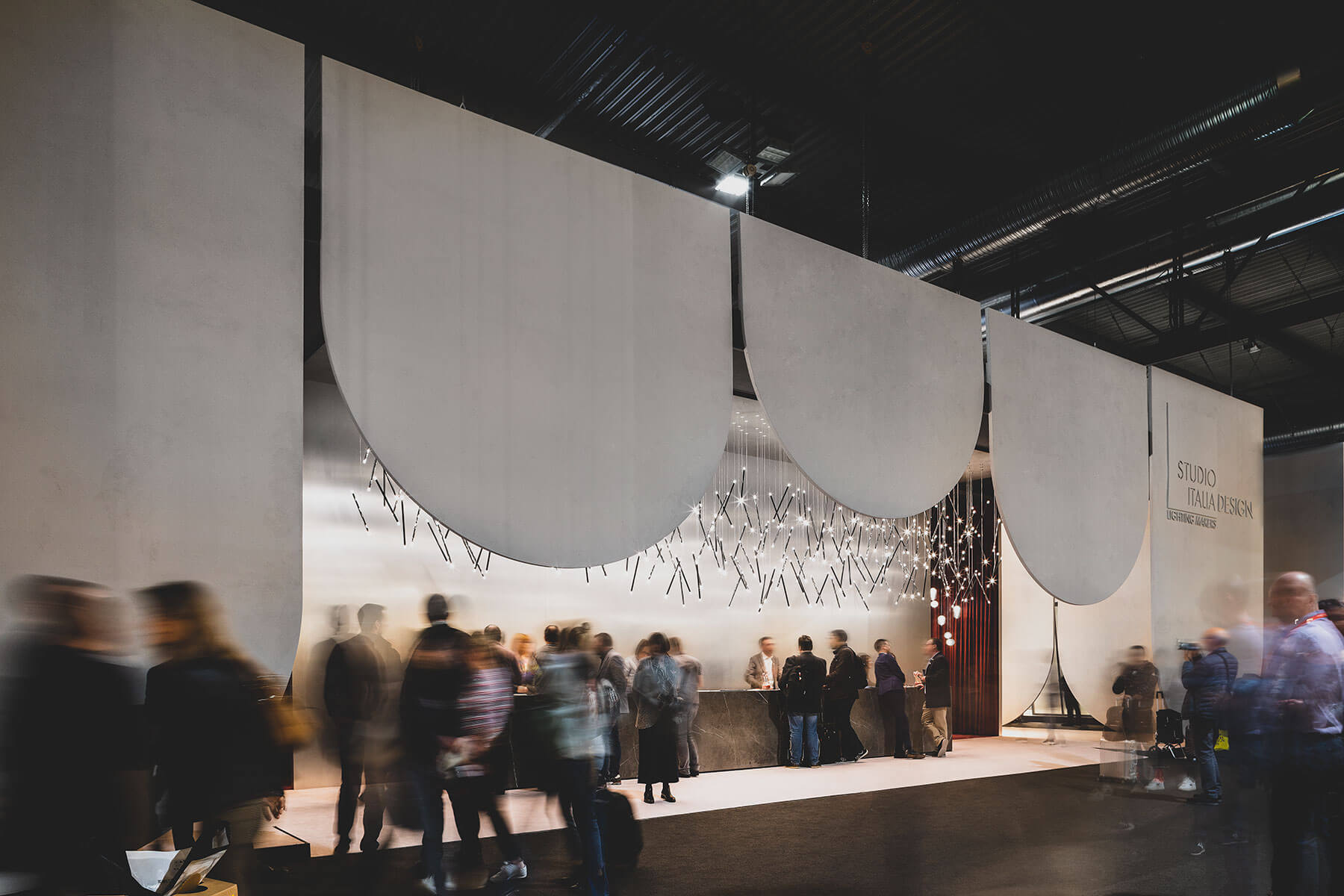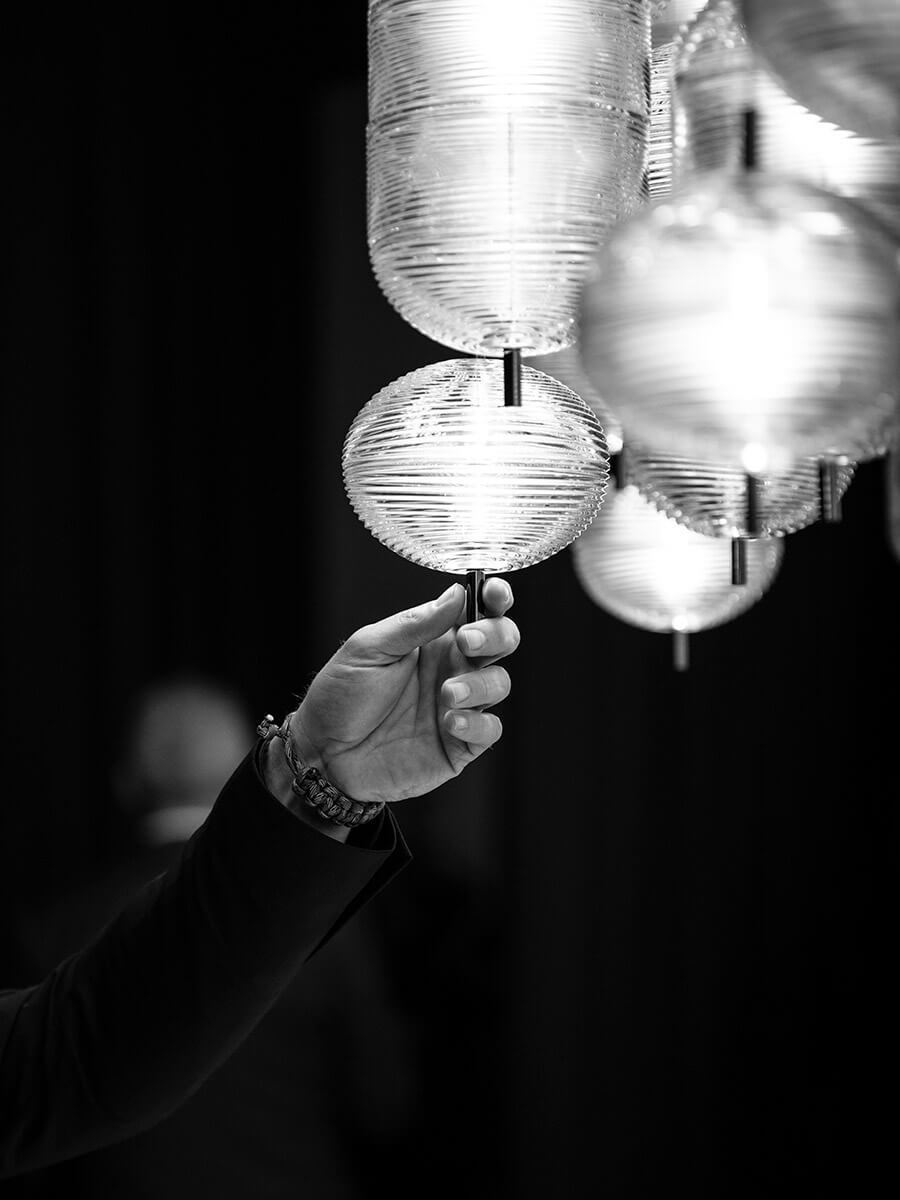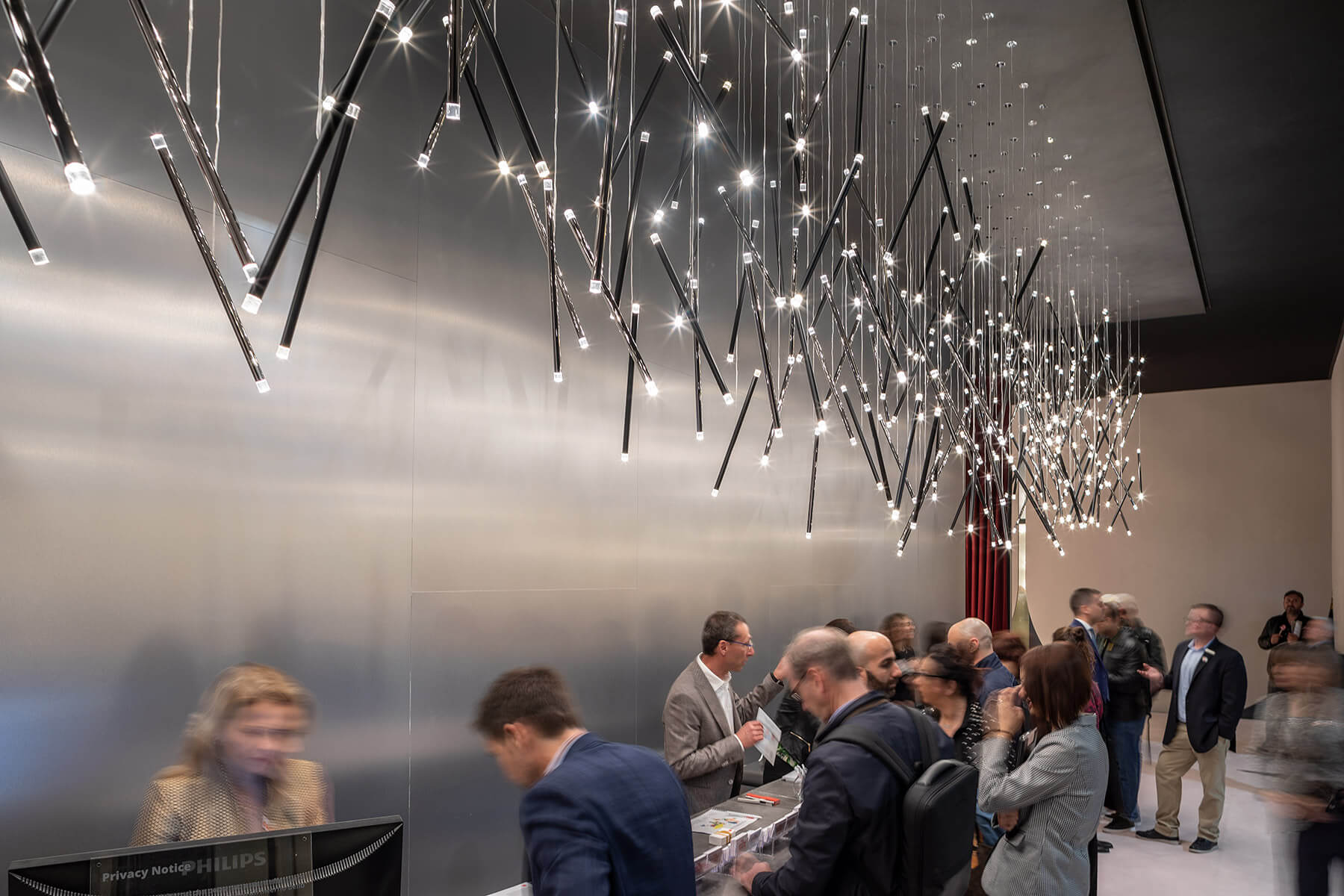 Euroluce 2019
Studio Italia Design attends Euroluce 2019 with "Let's Dance!", a sleek and intriguing booth conceived by Nichetto Studio that places Jefferson, the new Bohemian crystal suspension lamp designed by Luca Nichetto, at the centre of its lighting experience.
Random, design by Chia-Ying Lee 2017
Jefferson, design by Luca Nichetto 2019
"Let's Dance!" – Milano 2019
With the desire to amaze and fascinate, Studio Italia Design's booth at Euroluce 2019 brings to the Salone the unexpected encounter between an art gallery and a club. Inverted arches characterise the external architecture of the booth like curtains opening onto the pink carpet of an exhibition path.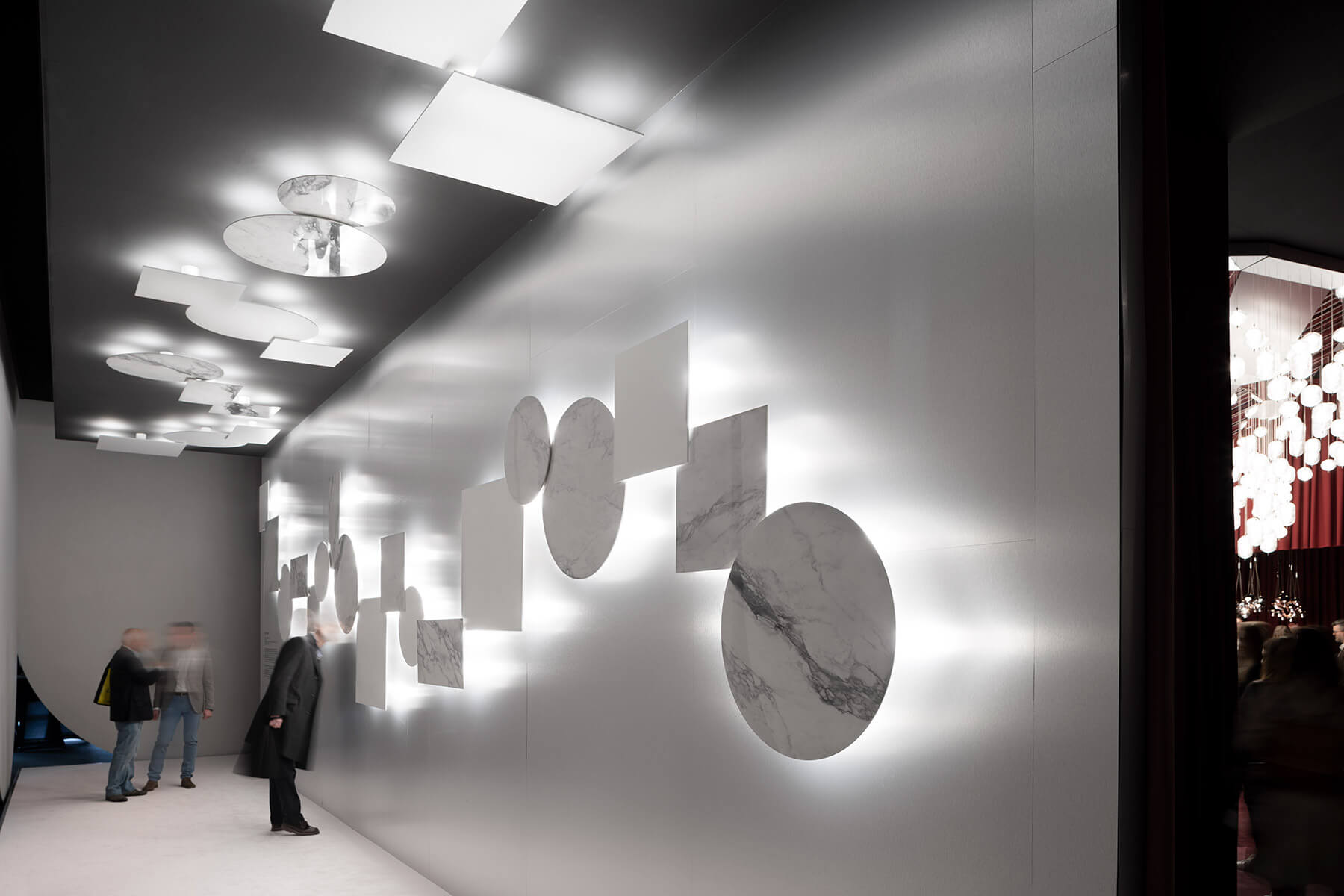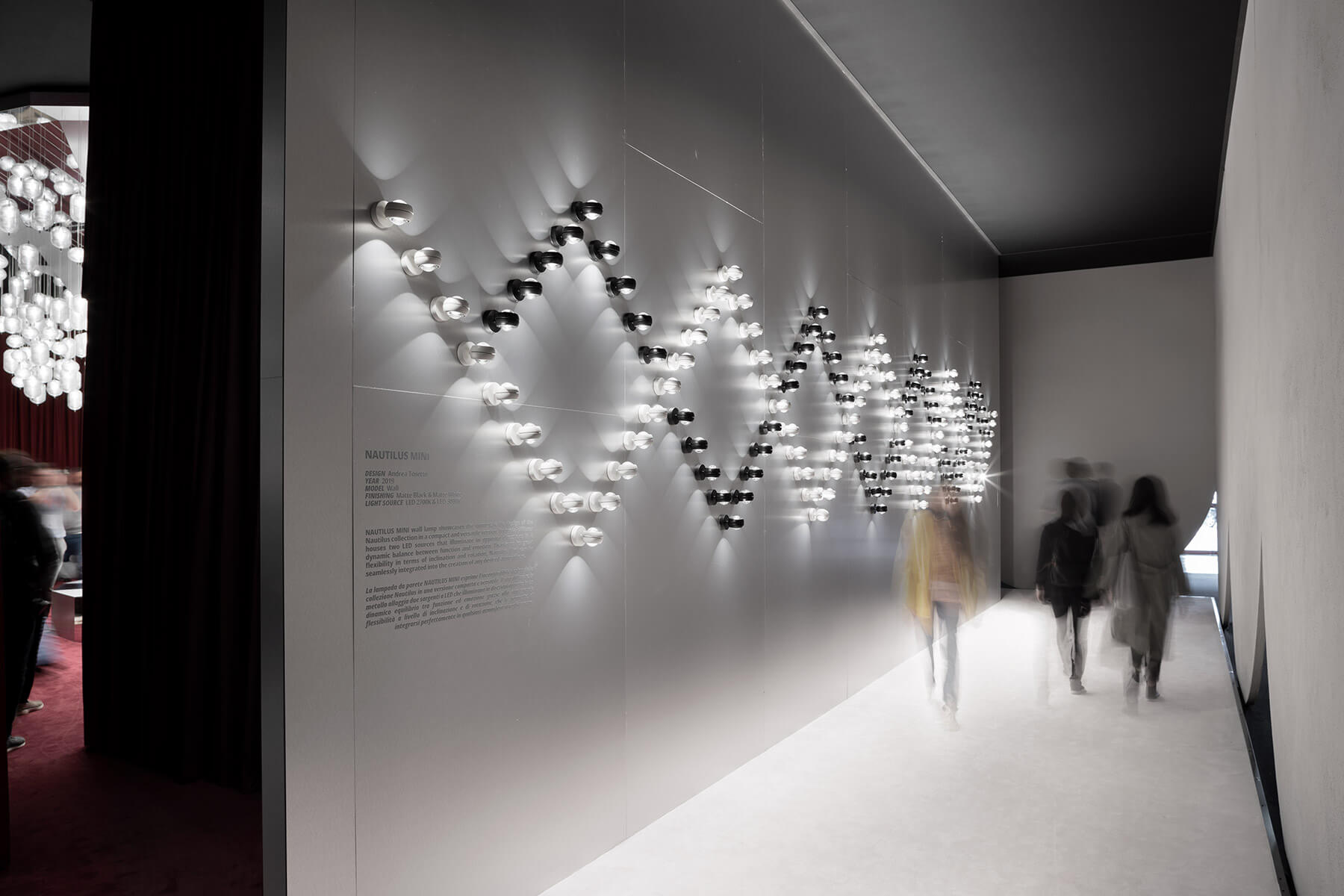 Through the galleries of products displayed like artworks on the walls and ceiling, two entrances welcome visitors into an inner space with a surprising style. Shades of red reminiscent of the atmosphere of a club embrace a scene dominated by a gigantic luminous carousel from which Jefferson lamps are suspended. The light of the 672 Jefferson lamps is reflected by the carousel suggesting a swirling and vibrant movement. A lounge area and a bespoke bar provide the venue for meetings and relaxation in a unique setting.