2023.01.12
Lodes presents Tidal
–
New ceiling lamp by Needs Studio
Lodes presents New lamps 2023
Lodes has teamed up with Needs Studio to launch Tidal, a ring-shaped ceiling lamp that references the tide and celestial bodies. Tidal's fluid, oval design mimics the motion of the waves and the change dictated by the tide, with one end wider than the other, depicting high and low tide. Its enduring curves appear differently to viewers depending on their position under the lamp, evoking intrigue and mystery.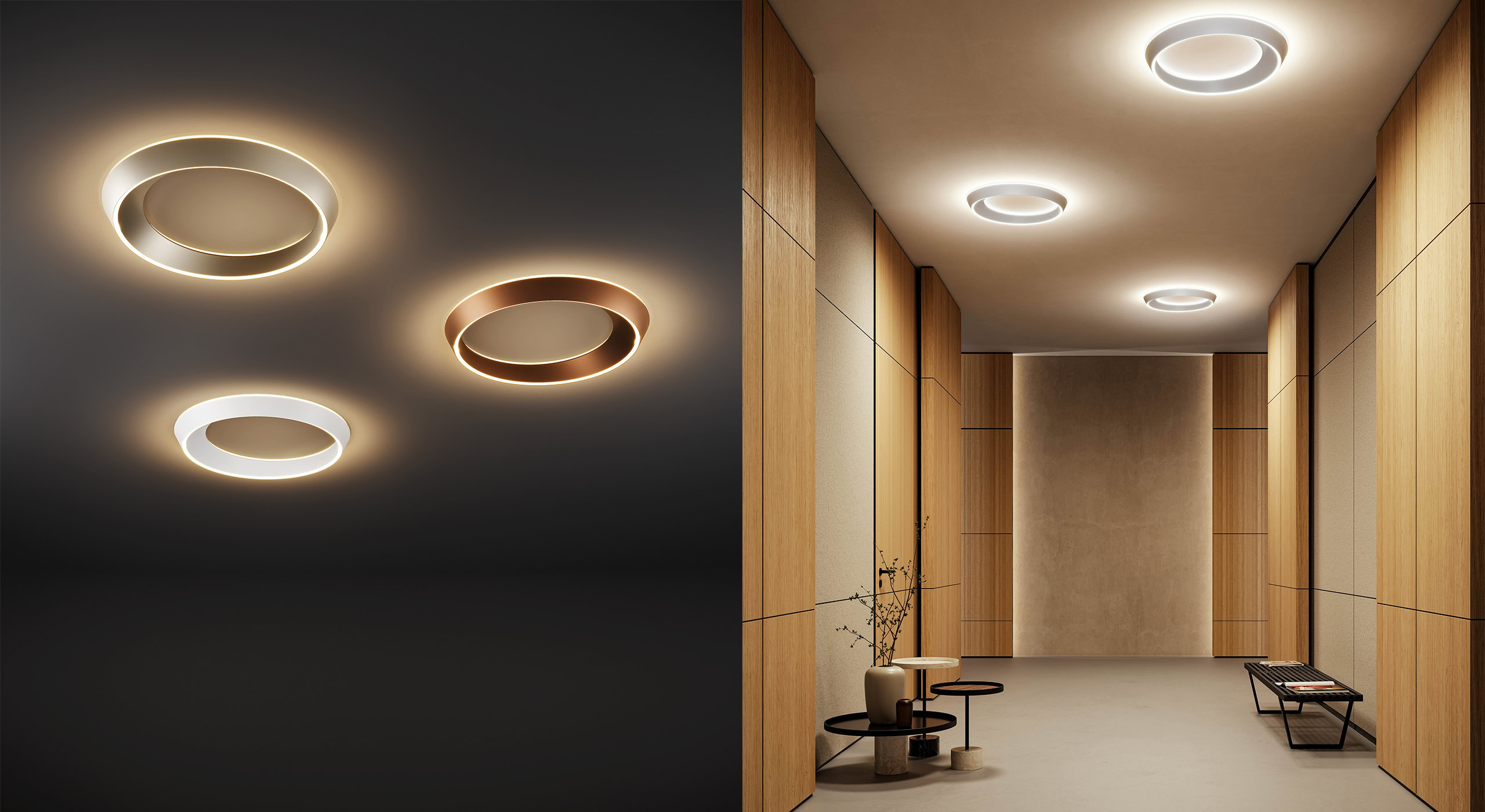 Tidal by Needs Studio
Needs Studio comments: "Tidal is the result of research developed from fixed points: the need to create a finished object with a personality that would make it completely different from other products currently on the market. The study, therefore, focused on pure shapes, on the variation of the section that makes the object interesting in constant variation from all points of view; deforming the perception but maintaining a formal rigor".
Tidal by Needs Studio
The body is made of die-cast aluminium, equipped with an LED source that emits light out of both sides, projecting light up onto the ceiling, and down onto the space. The ring discreetly hides all the technical elements inside the design, enhancing its uninterrupted lines and aesthetic value.