2021.09.5-10
Milan Design Week 2021
–
LODES announces its participation at supersalone 2021 with an exclusive presentation of new products.
Supersalone: 5–10 settembre 2021
Decorative Italian lighting brand Lodes has confirmed its participation in supersalone, taking place as part of Milan Design Week in September 2021.
supersalone is a rebranded edition of Salone del Mobile curated by architect Stefano Boeri. The showcase will be open to the local and international design community, as well as the general public, with the view to reaffirm the centrality of Milan and the Salone del Mobile fair in the international panorama of design, culture and innovation.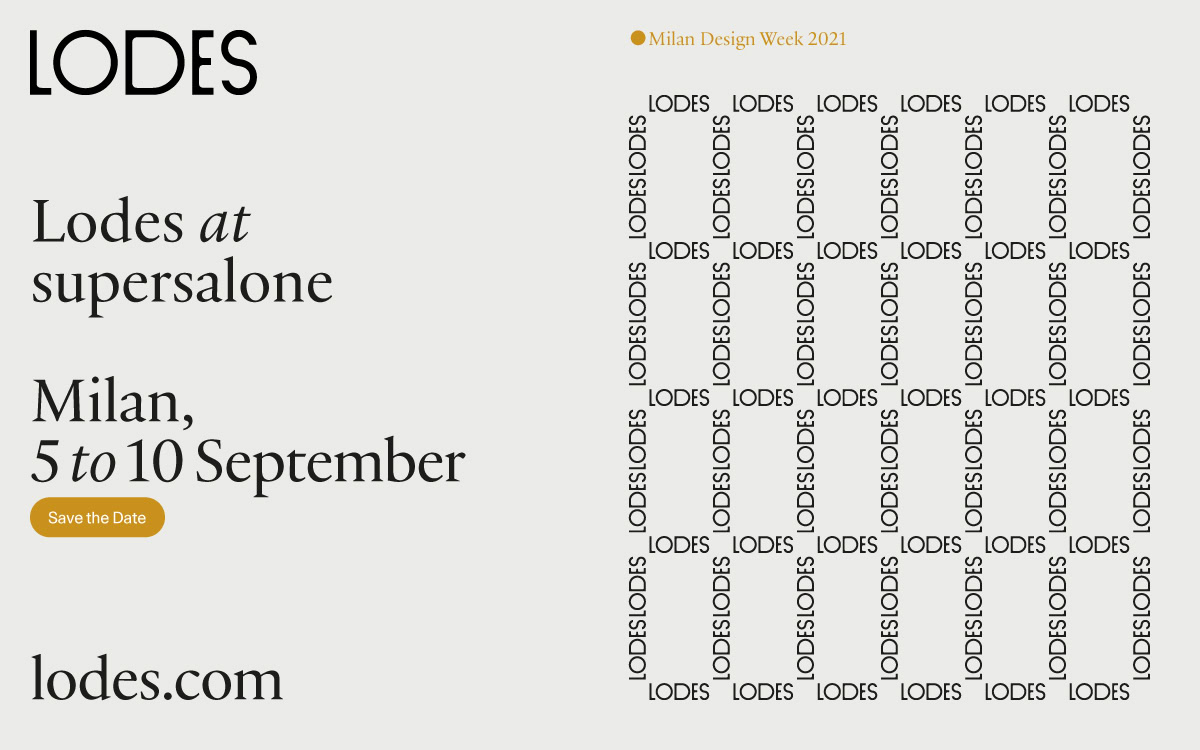 Massimiliano Tosetto, General Manager comments –
"We're excited to announce our participation in supersalone this September. After such a challenging year for the furniture industry in Italy and across the world, we're pleased to be actively engaging with the design sector and continuing to support Salone del Mobile."
Save the date!