A-Tube, Design by Studio Italia Design, 2013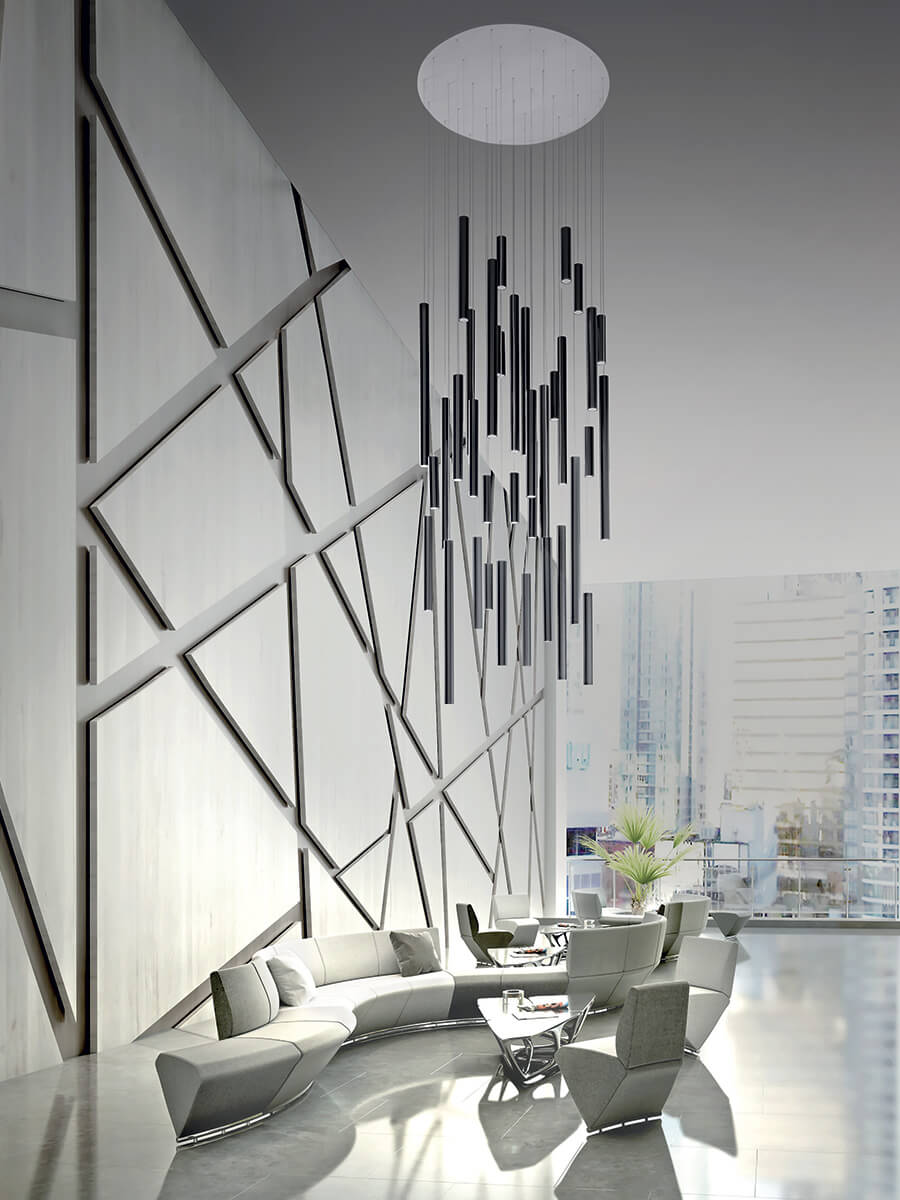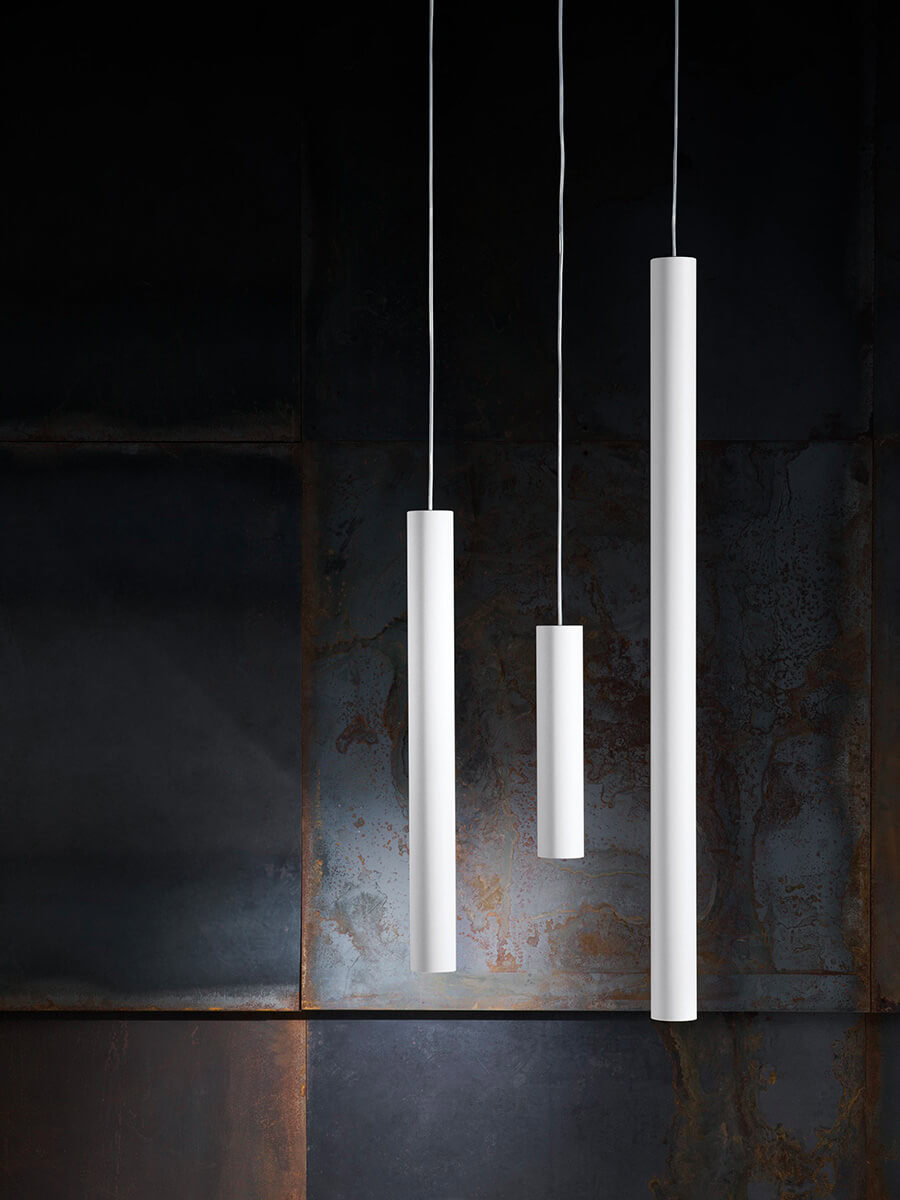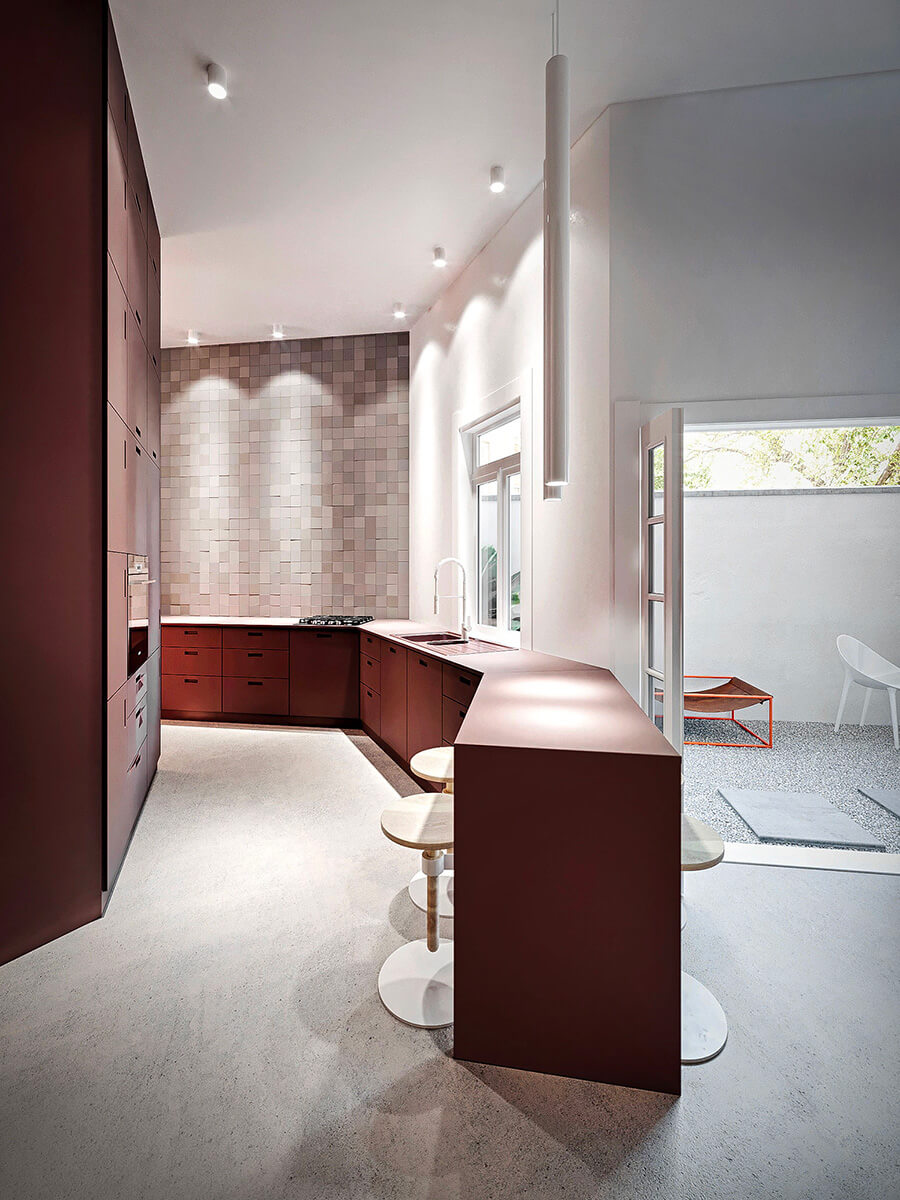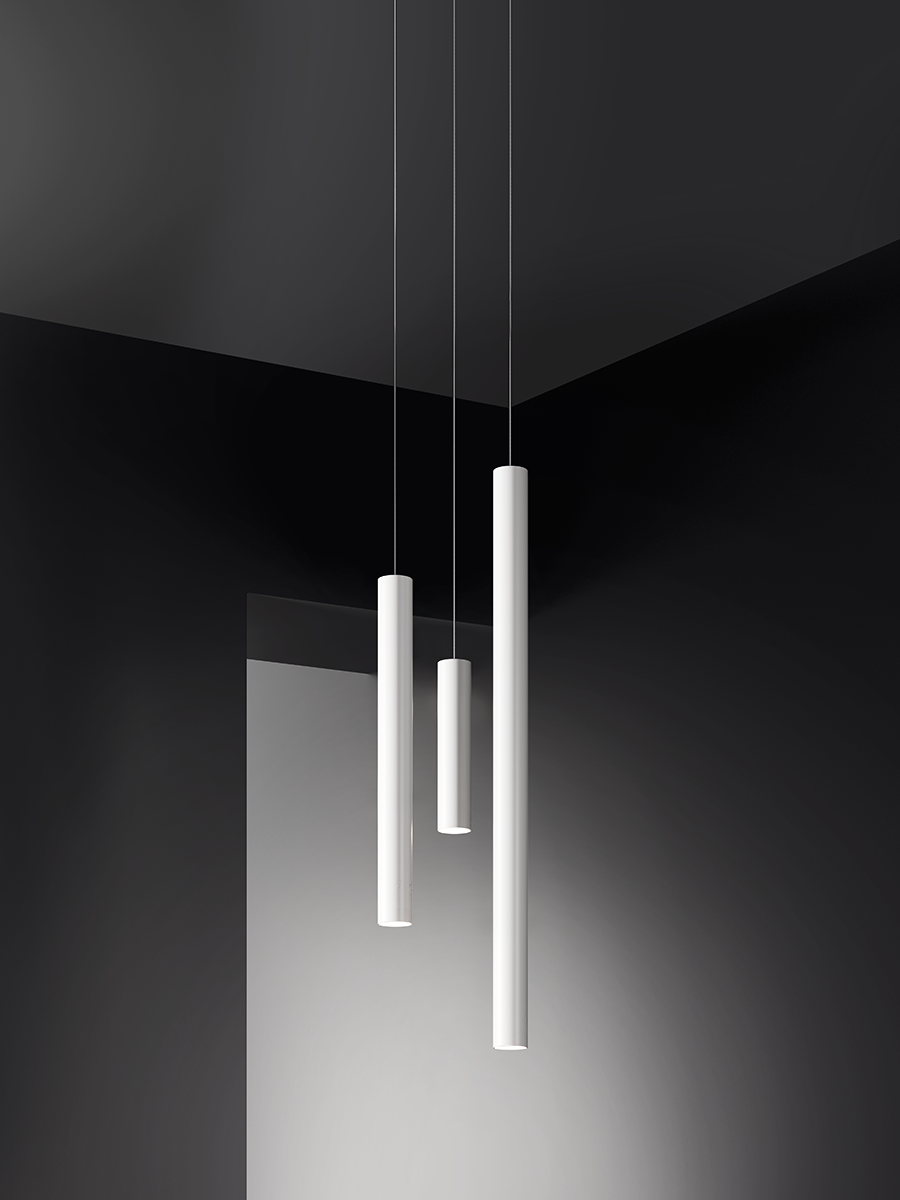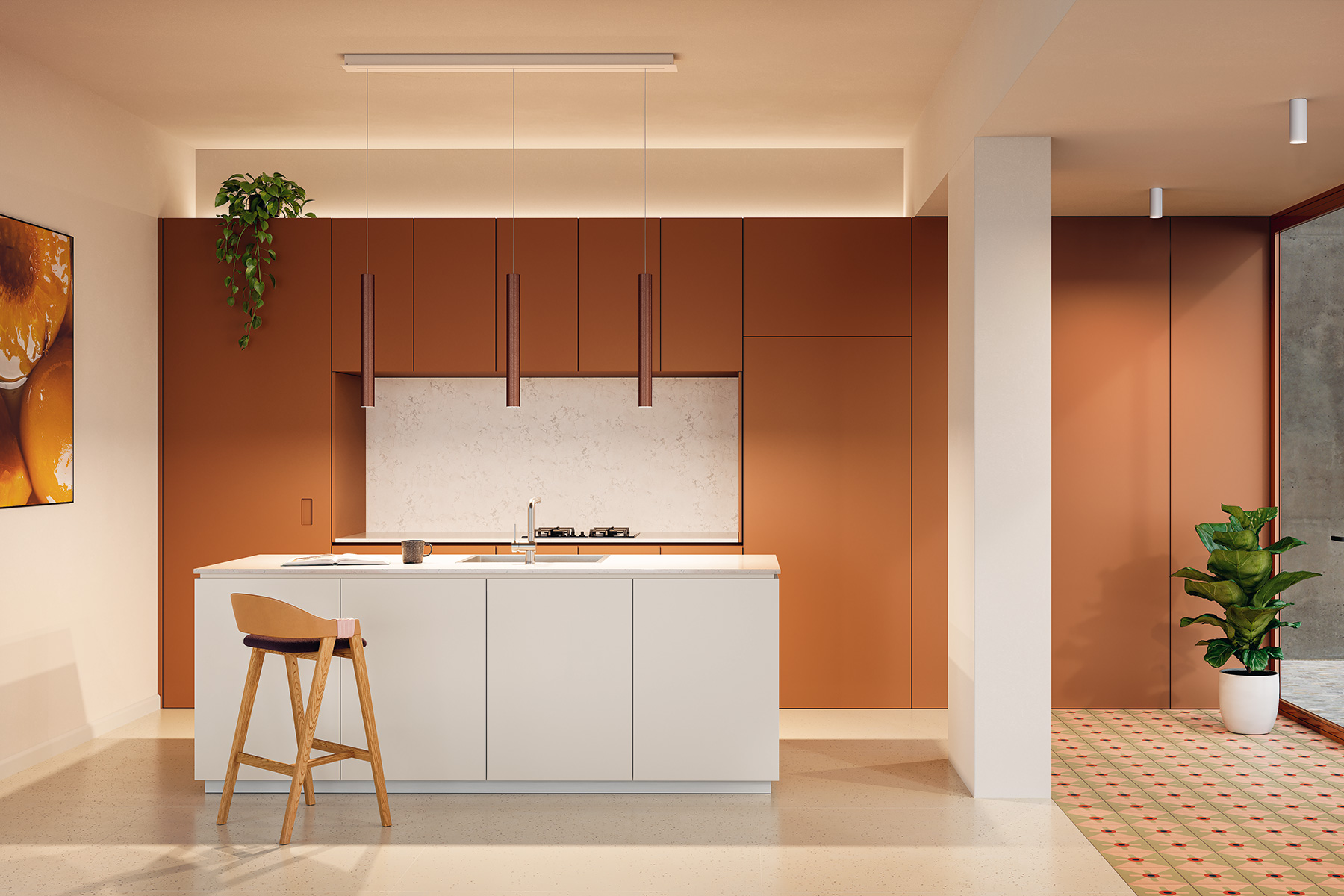 A-Tube
A simple form that delivers the light to wherever it's needed, enhancing the space. Tubular and slim, A-Tube is a versatile lamp, available in different sizes and finishes, that can be fixed directly to the ceiling, suspended singularly, or used in cluster compositions to create impactful lighting effects.

A-Tube is a lamp characterised by an elegant, cylindrical design, perfect for illuminating specific points and furnishing with dynamic essentiality. Available in two versions, ceiling and suspension, it can be used either singularly or to create lively compositions distinguished by their differing lengths and finishes (matte white, matte black and coppery bronze). As a central feature with multiform lighting, in a neat row over a bench or in a rhythmic succession of different sized lines, A-Tube illuminates, becoming one with the interior architecture.
The aluminium body of A-Tube, with a diameter of 6 cm, is 4 mm thick, making it both solid and resilient. Inside, its structure is designed to house a GU10 lamp that diffuses direct light. The ceiling version, available in four sizes (14, 30, 60, 100 cm), can easily be fixed with a simple metal attachment. The suspension version comes in three different lengths, 30, 60 and 100 cm, which can be used as single pendants or combined on canopies to create multiple compositions.
A-Tube small
Discover the spec sheets
| | | |
| --- | --- | --- |
| | | |
A-Tube medium
Discover the spec sheets
| | | |
| --- | --- | --- |
| | | |
A-Tube large
Discover the spec sheets
| | | |
| --- | --- | --- |
| | | |
See all options

A-Tube small
A-Tube medium
A-Tube large
Create your own composition with Lodes canopies!
Other applications of A-Tube