Blow, Design by Pio & Tito Toso, 2005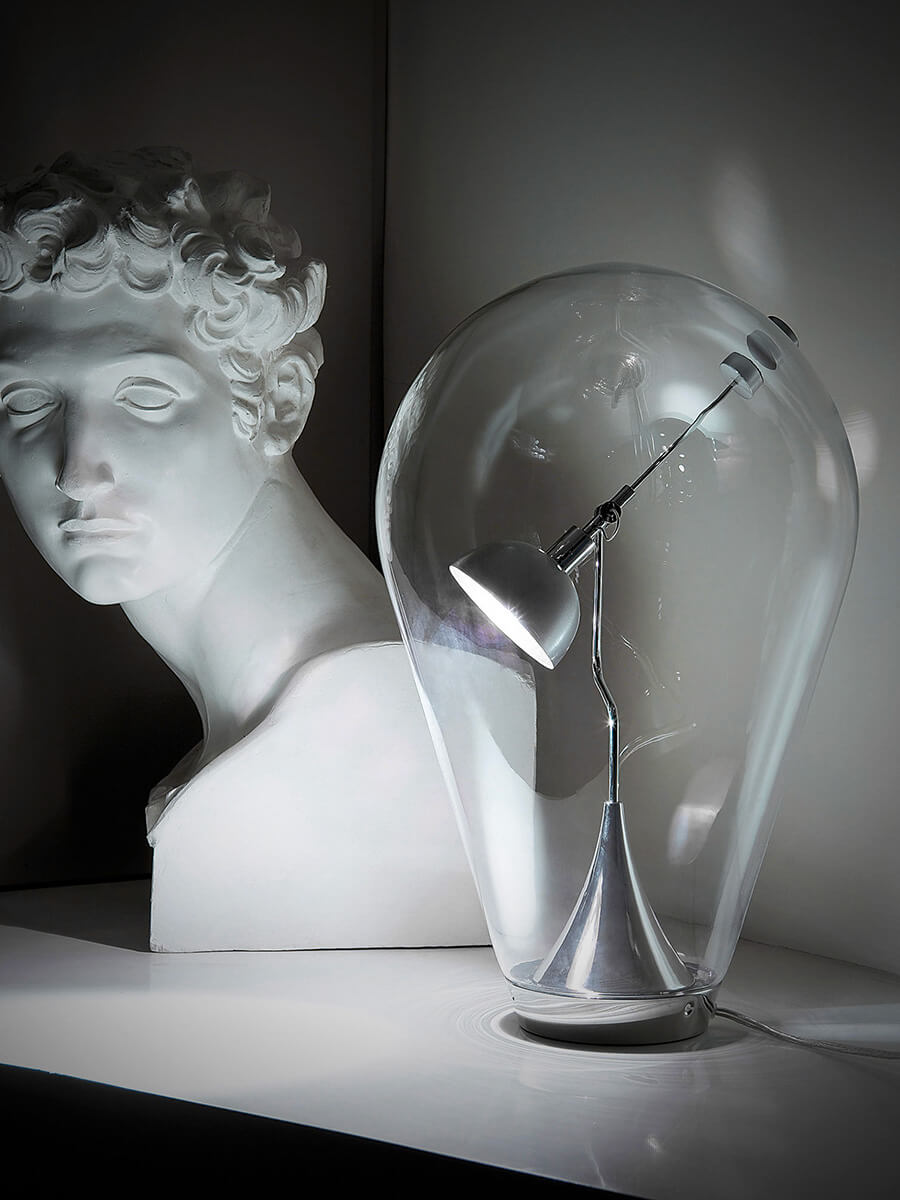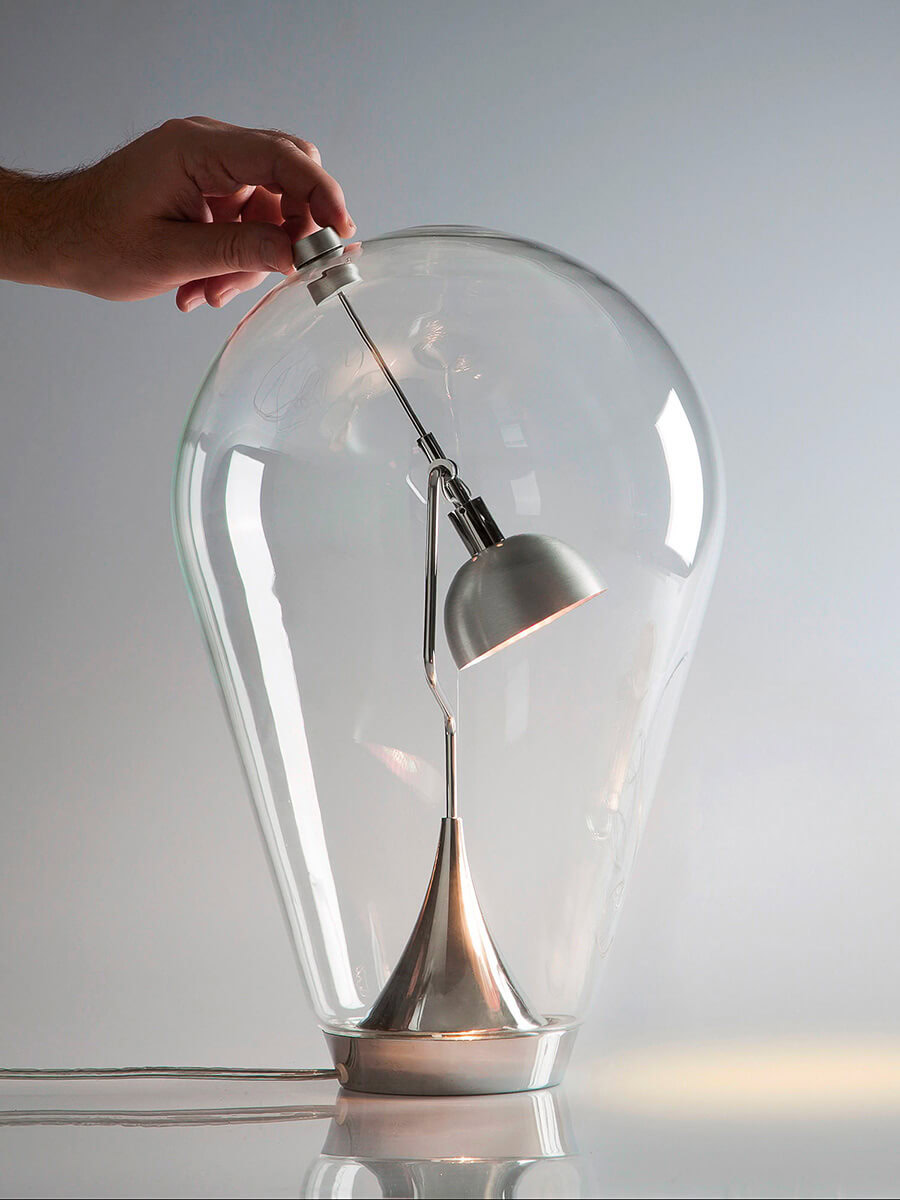 Blow
As light as a breath, Blow is an ethereal and original table lamp. Made from blown glass, it contains a bright LED module that can be directed inside the diffuser to create ever-different beams of light. Perfect for reading or furnishing personal and intimate spaces.
Like a transparent, floating bubble, Blow is the result of just that, blowing, becoming an elegant table lamp with directional light. Designed by Pio e Tito
Toso
, it's made from blown glass, offering poetic beauty to its soft form, enhanced by the LED light inside, animated by a simple and fluid gesture. The chrome metal base with a 10 cm diameter supports a mobile arm on which the light source is mounted, which can be directed at will by shifting the magnet on the outside of the diffuser.
Blow is a striking table lamp measuring 41 cm in height for a maximum diameter of 26 cm, featuring a 4.5 W LED source with warm and direct light. The colour rendering index (CRI) of 90 mirrors the true colour of objects without distorting them. Elegant and original, Blow is a genuine design object that enhances any table, study corner and whichever space one wishes to personalise.
Blow
Discover the spec sheets
| | | | |
| --- | --- | --- | --- |
| | | | |
See all options

Colour stories: discover Lodes product finishes!