Bugia, Design by Studio Italia Design, 2016-2020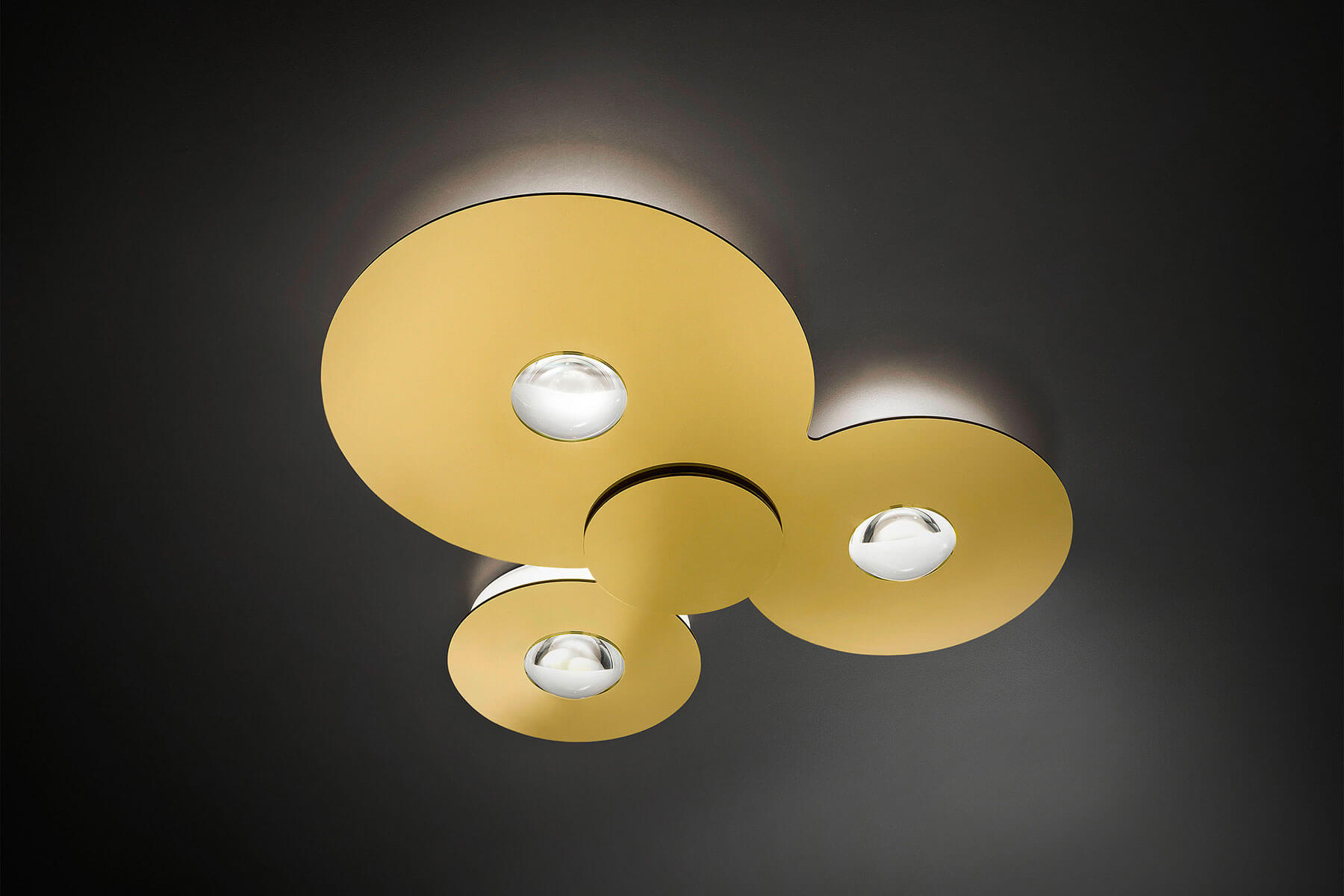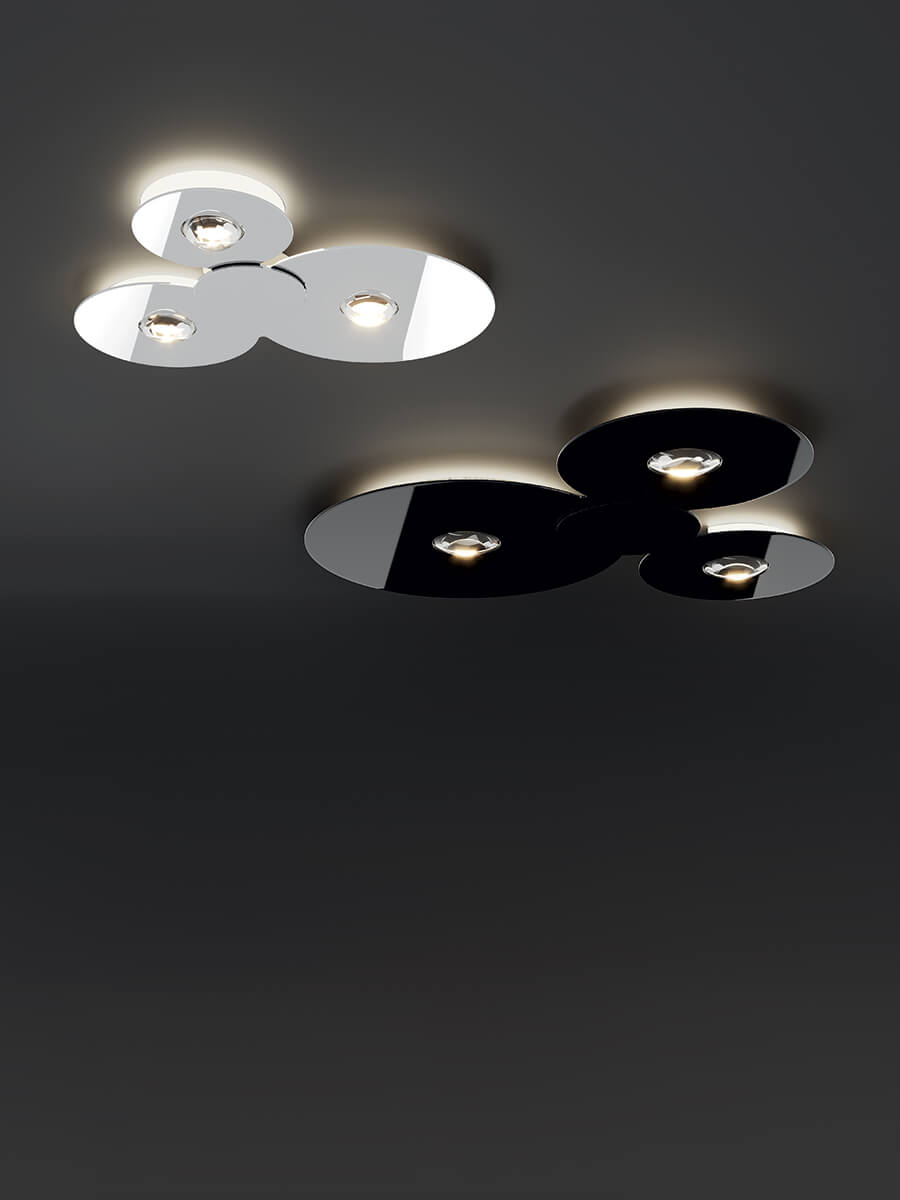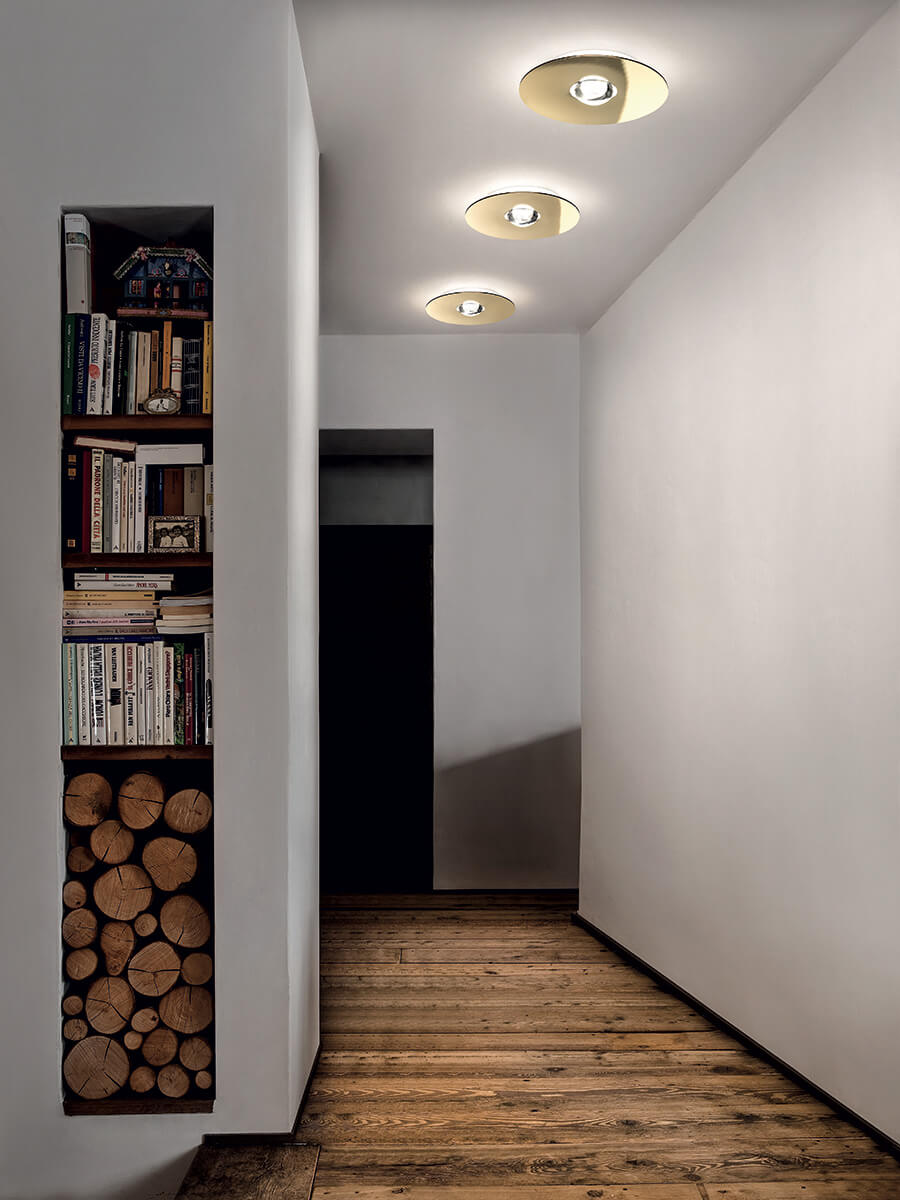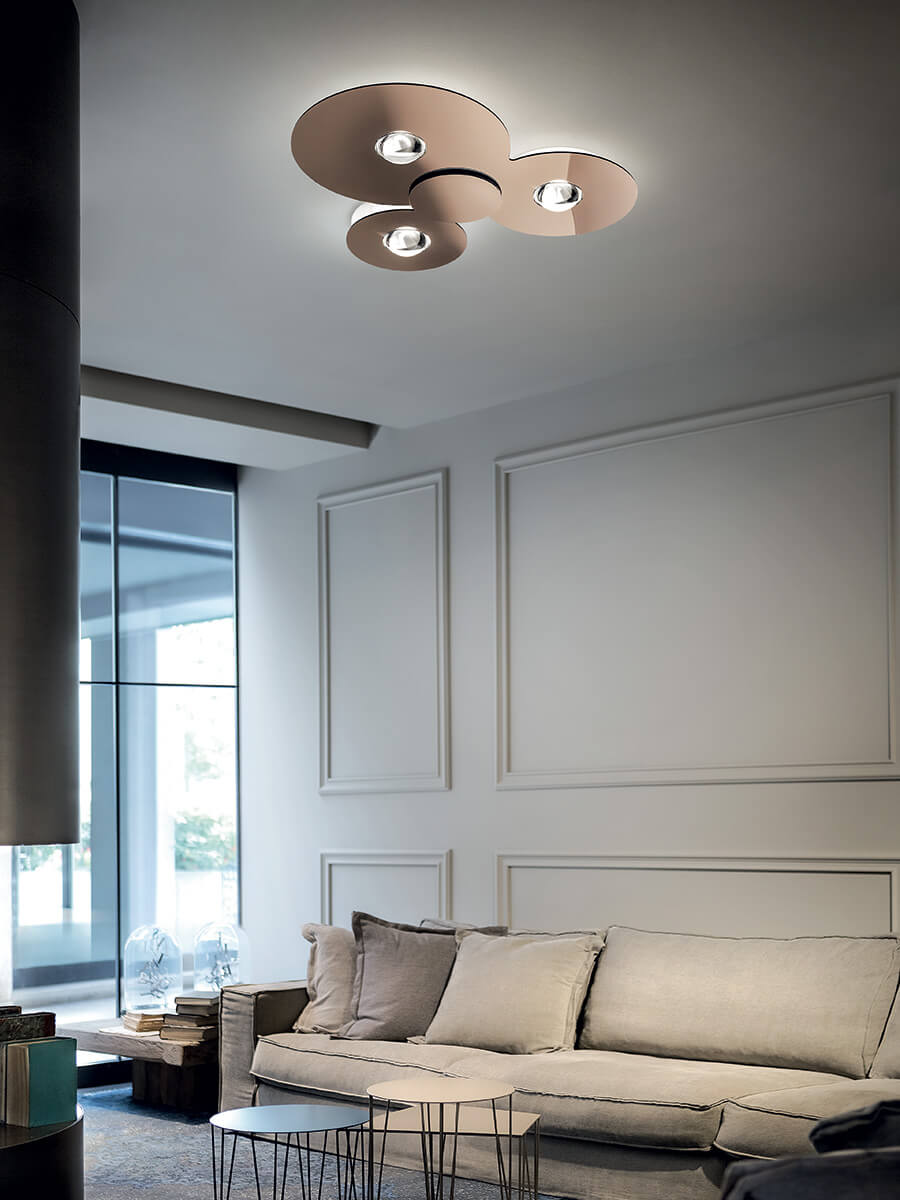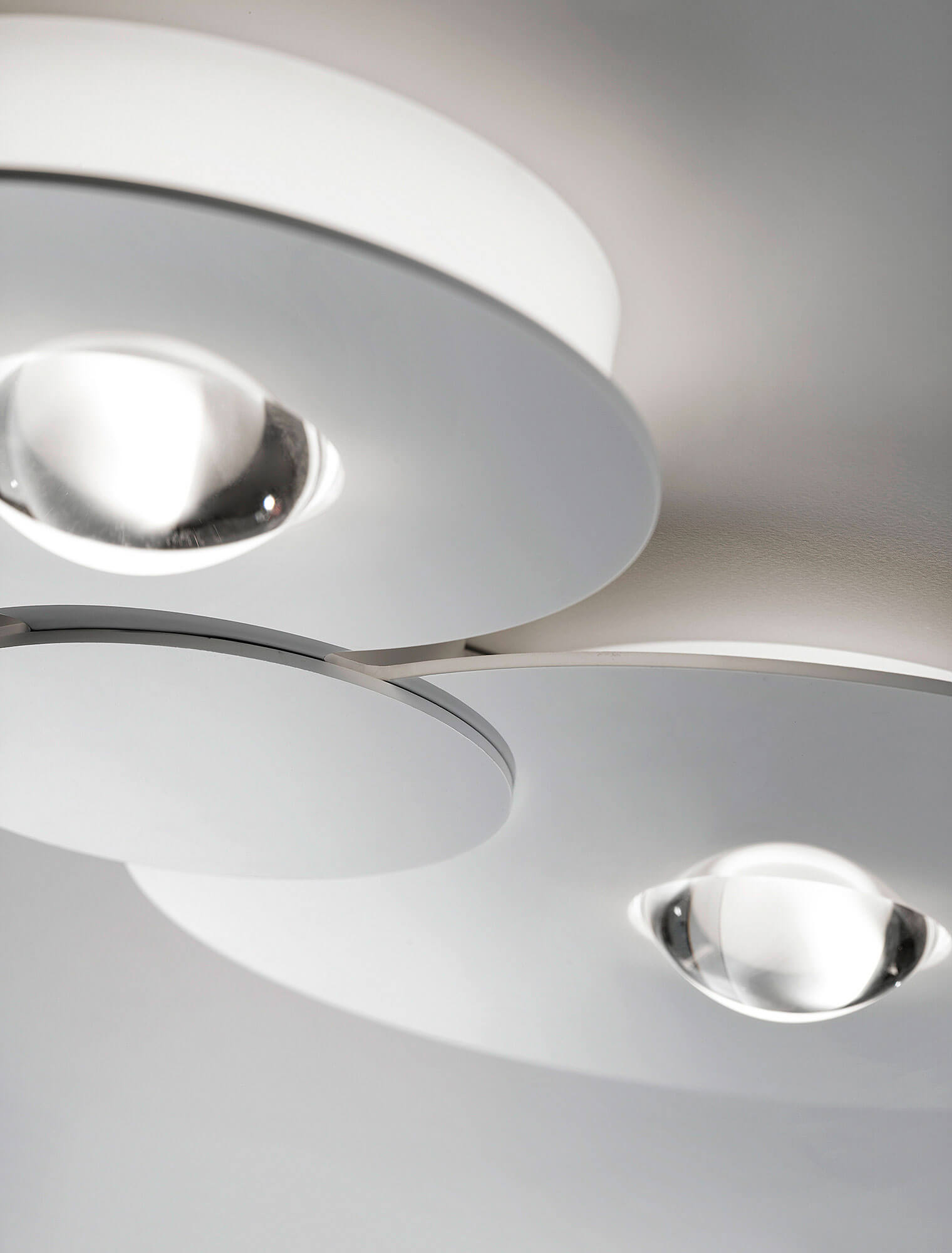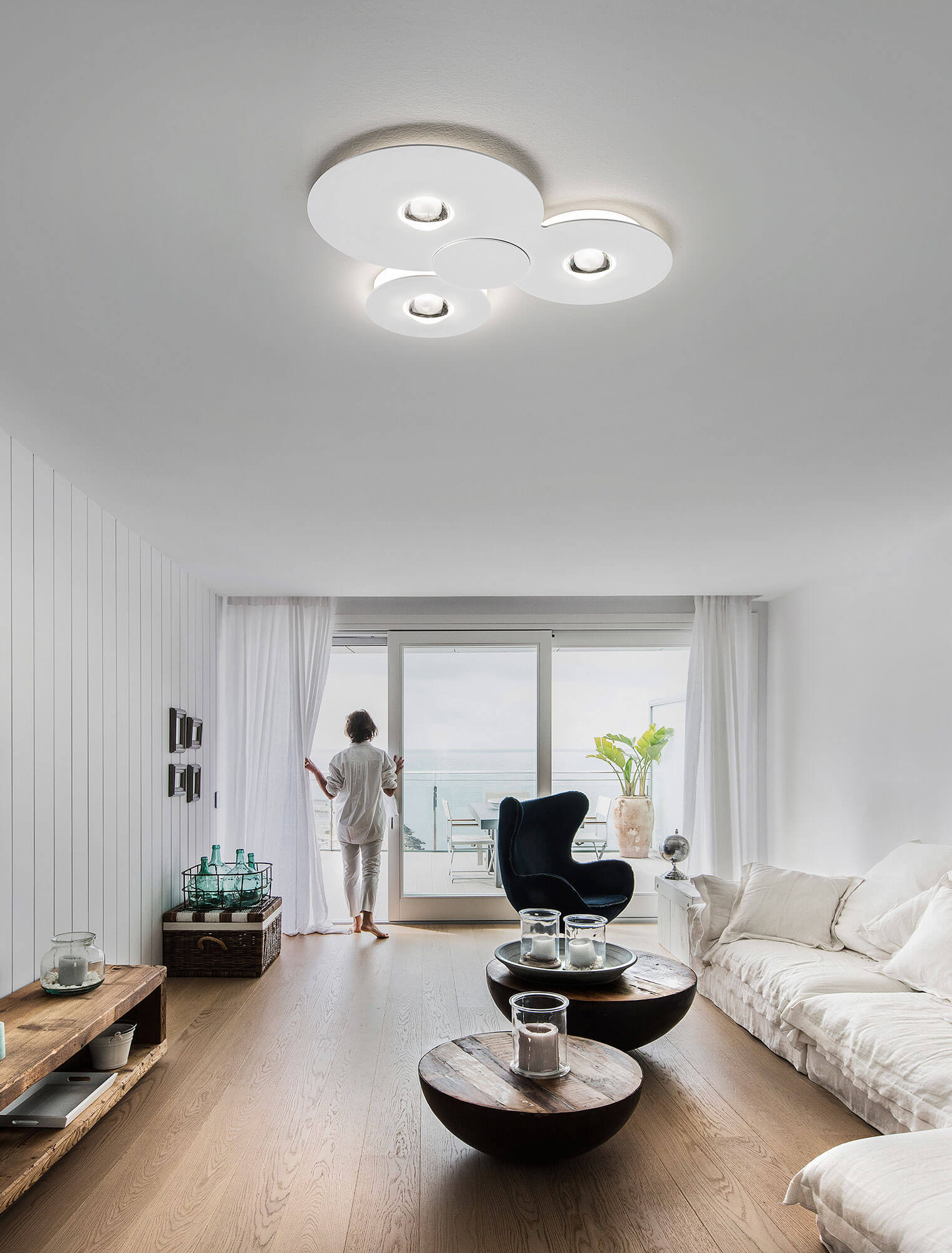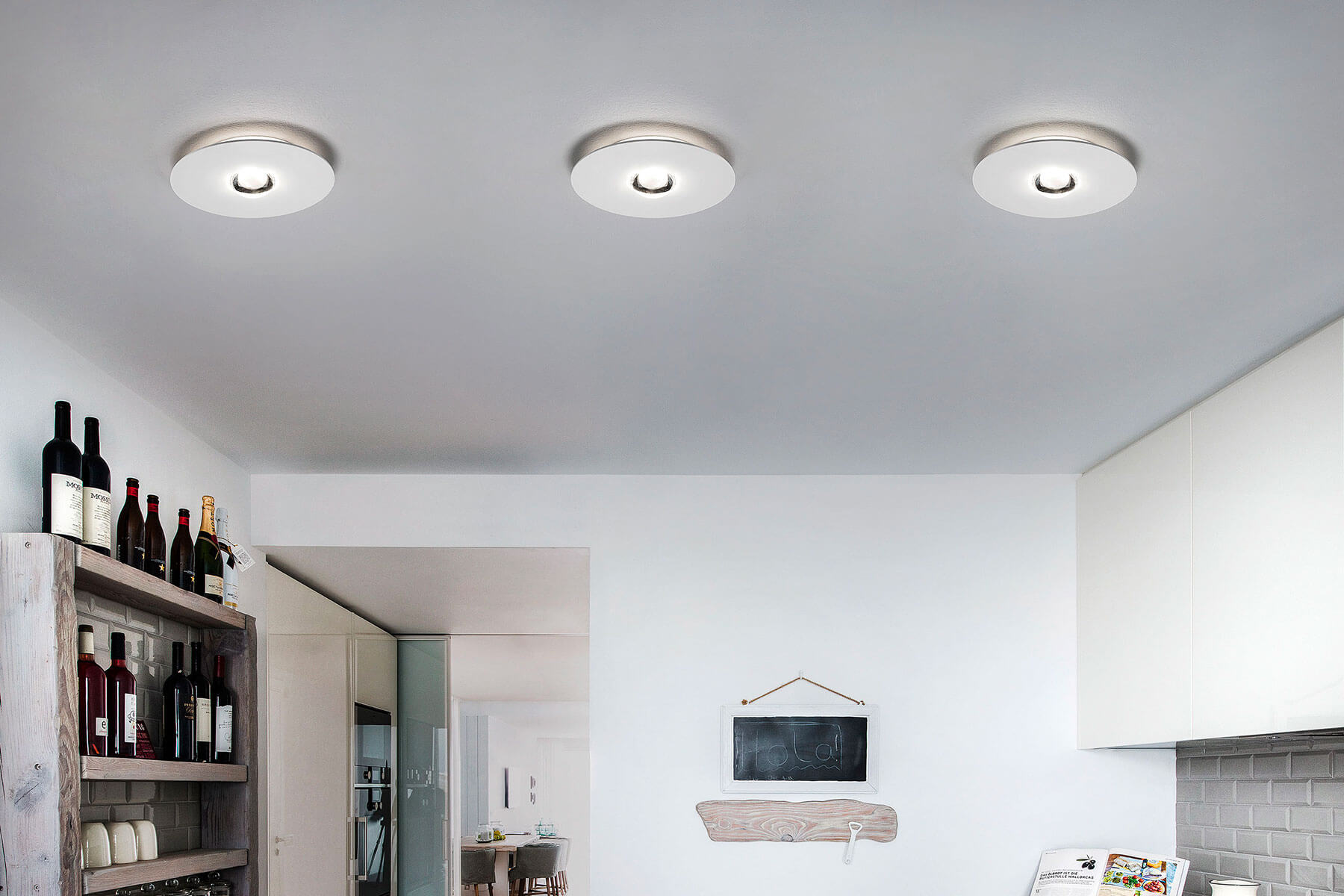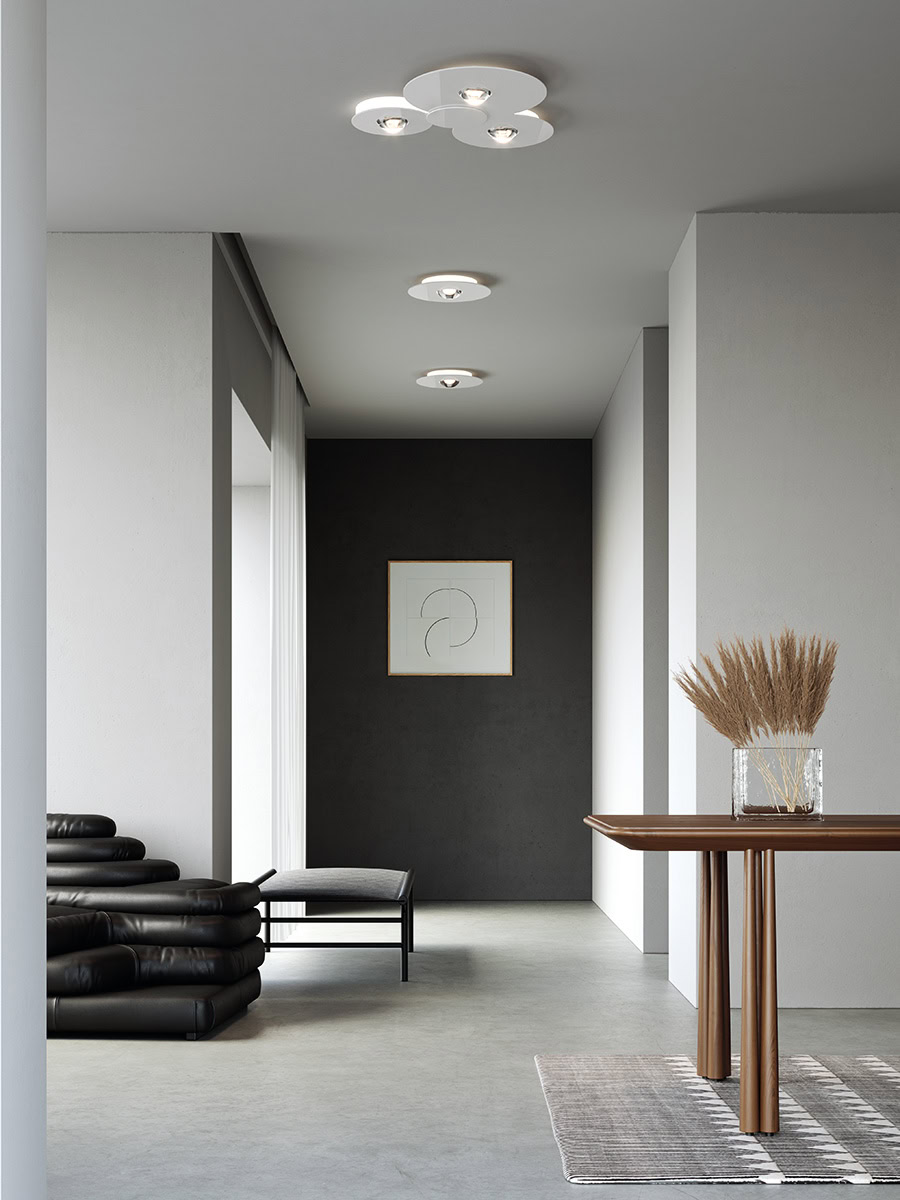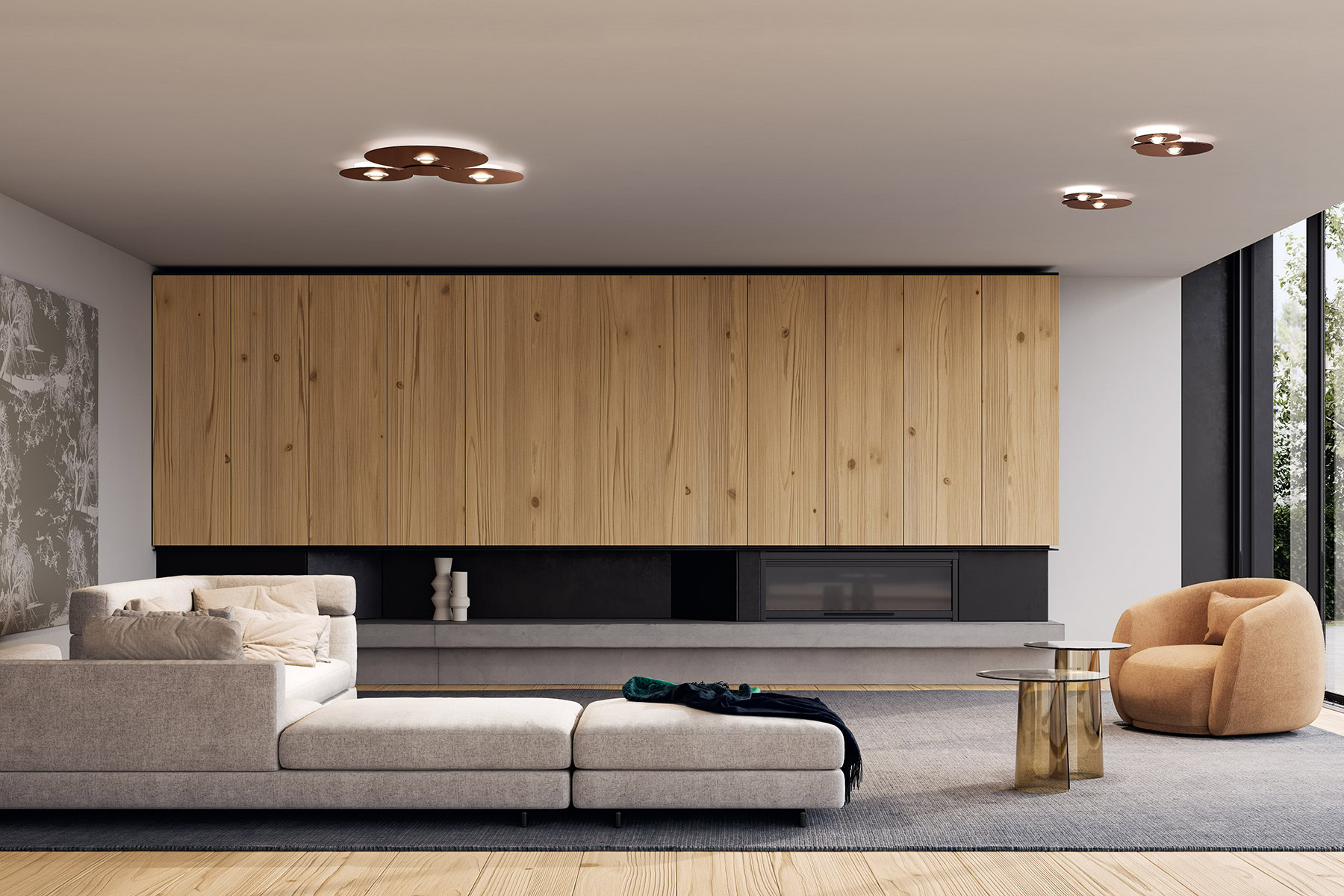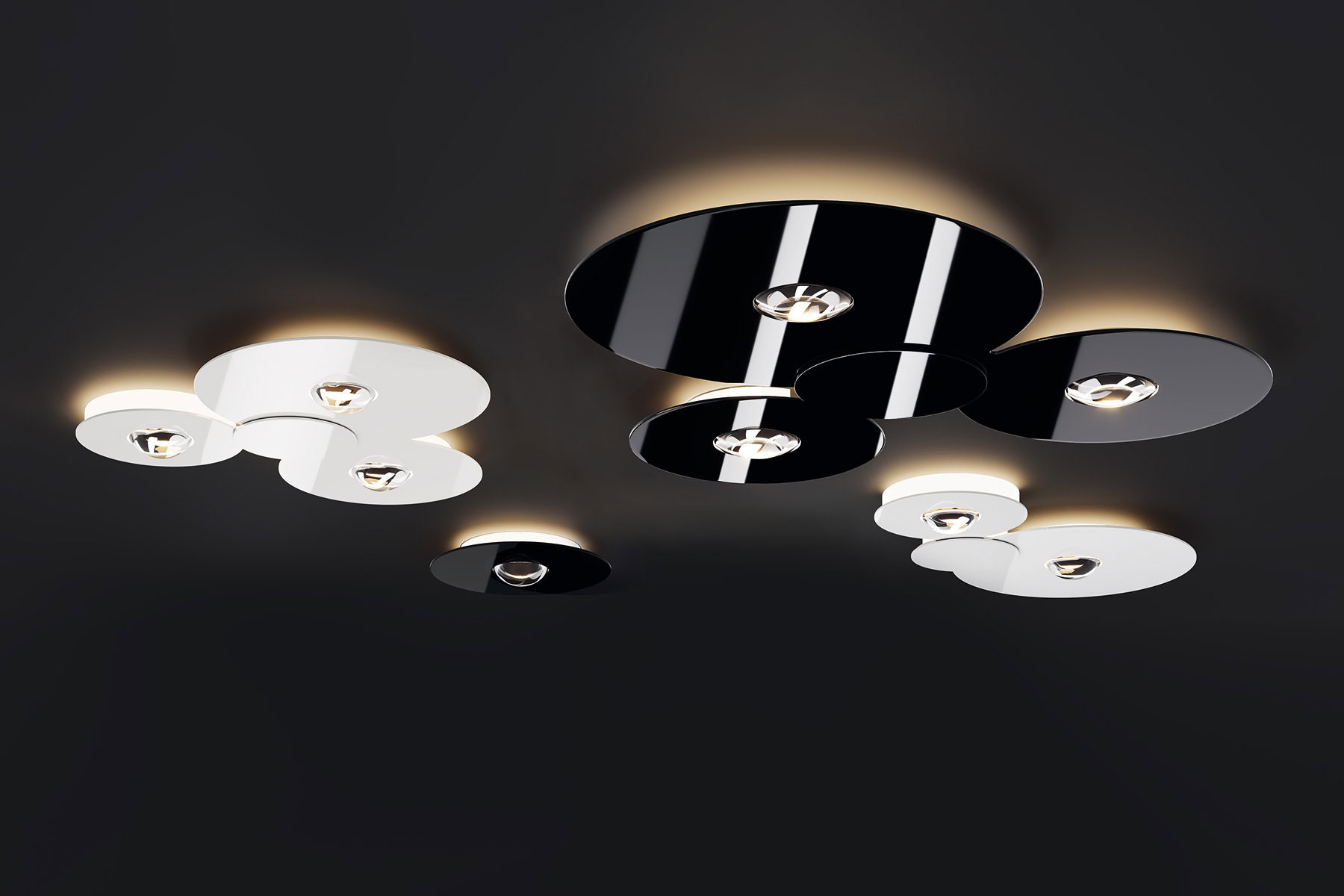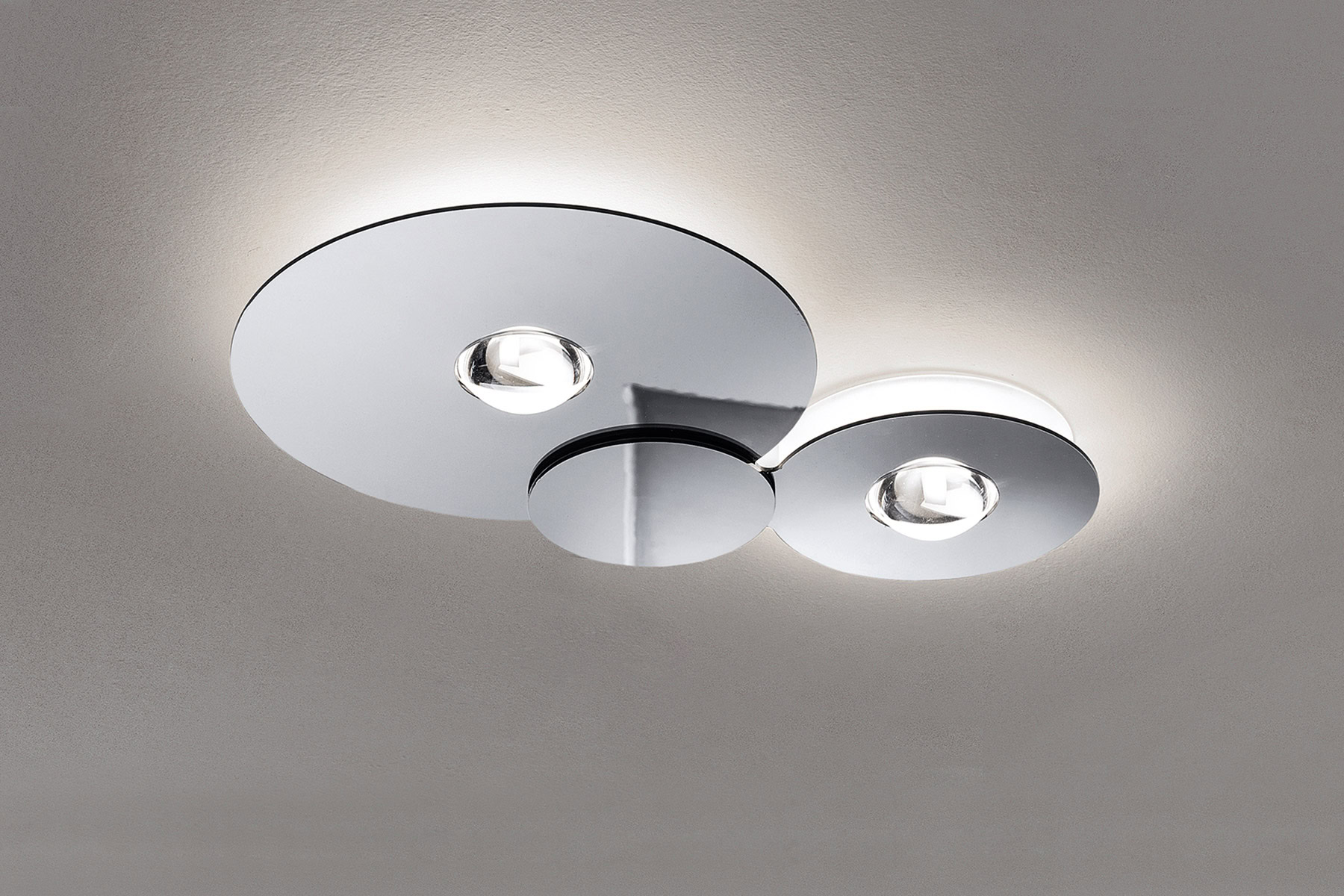 Bugia
Round, compact forms featuring elegant finishes with a centre that shines like a precious stone. Once lit up, Bugia amazes with the unexpected effect of its light. A surprising and harmonious balance between direct and indirect light, diffused both downward and up toward the ceiling. A rich family of ceiling lights, in Single, Double, Triple and now also Mega versions.
Bugia is a compact ceiling lamp characterised by the minimalist design of its diffuser, embellished by shiny and sophisticated finishes. When lit, it catches the eye, diffusing a soft light throughout the entire space; not only downward from the crystal lens, but also – unexpectedly – up toward the ceiling, through a side diffuser in opaline polycarbonate. Either single or in a composition of multiple light sources, Bugia is ideal for lighting up any sized space, perfectly catering to any type of style thanks to the four available finishes:
white, gold, chrome
and
glossy copper
.
Bugia Single is supported by a metal structure fixed to the ceiling with magnets, while the Double, Triple and Mega versions are supported by a round closure element in the same colour as the diffuser. Bugia Mega amplifies the size of Triple while keeping its proportions unchanged and adopts a lens with a 30% larger diameter that increases light distribution. The 15 W LED light can be selected in either a warmer (2700 K) or colder (3000 K) light colour temperature*. The colour rendering index (CRI) of 90 mirrors the true colour of objects without distorting them.
The characteristic lightweight and slim form of Bugia blends in with its surrounds, offering elegant notes of light, making it perfect for any living space, from the living room to the bedroom. And now, thanks to the Mega version, Bugia decorates and illuminates larger sized interiors as well.
* North America: 3000 K only
See all options

Bugia Single
Bugia Double
Bugia Triple
Bugia Mega
Colour stories: discover Lodes product finishes!