Cima, Design by Marco Dessí, 2021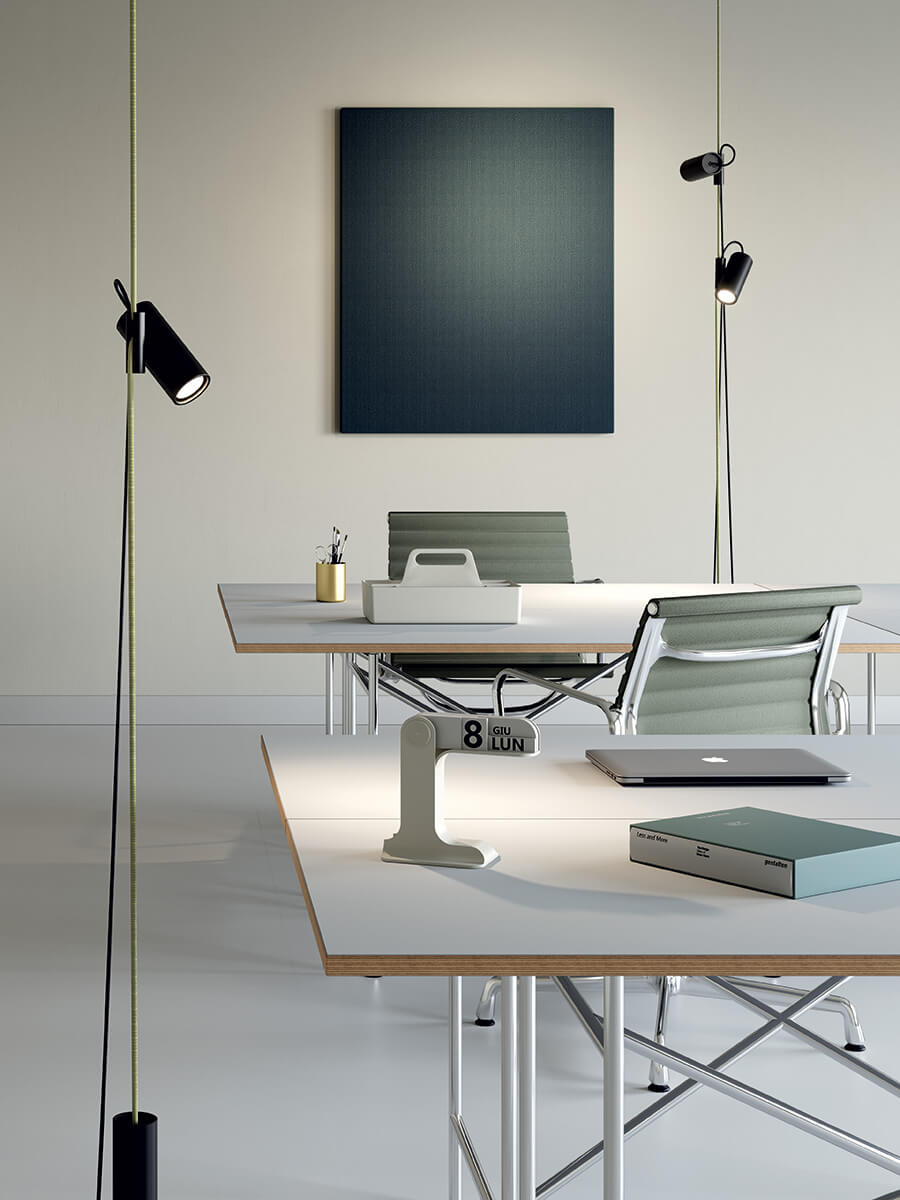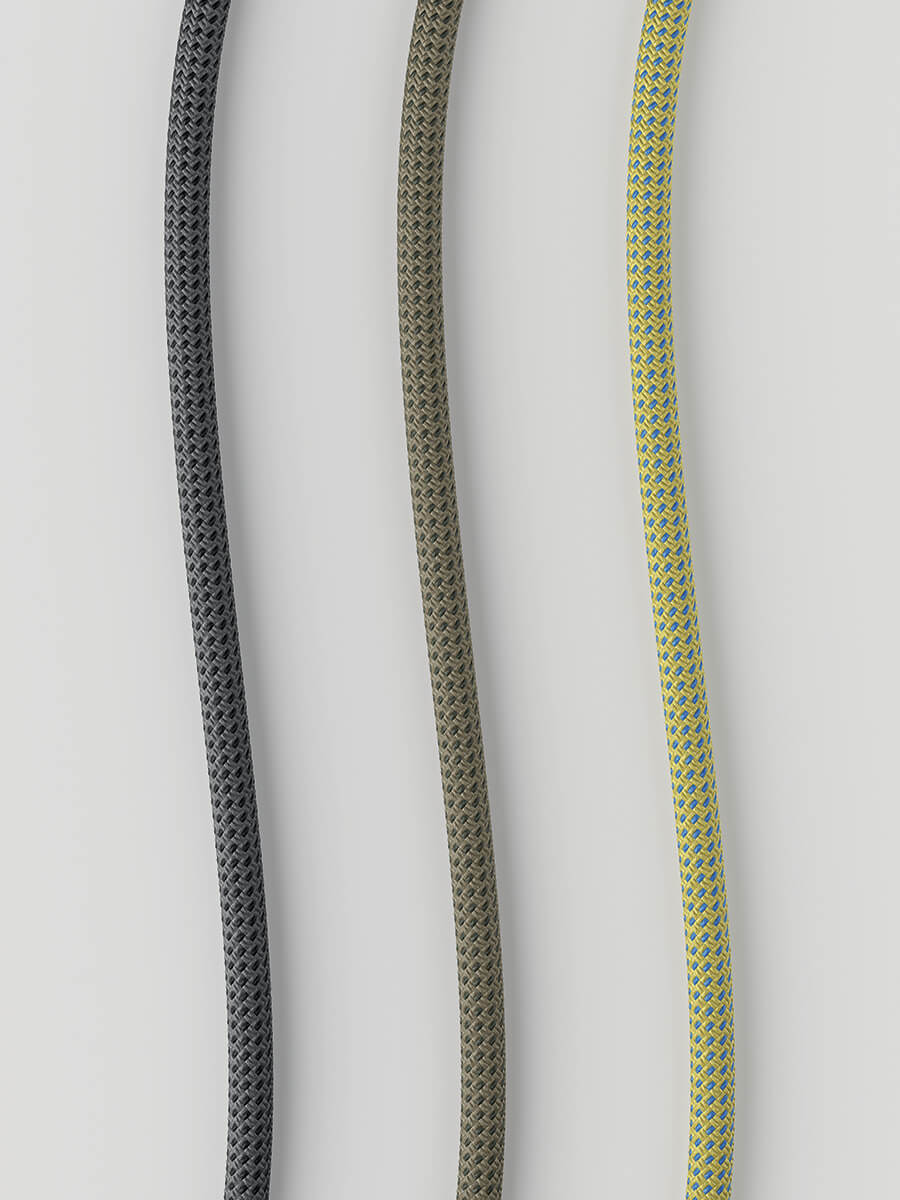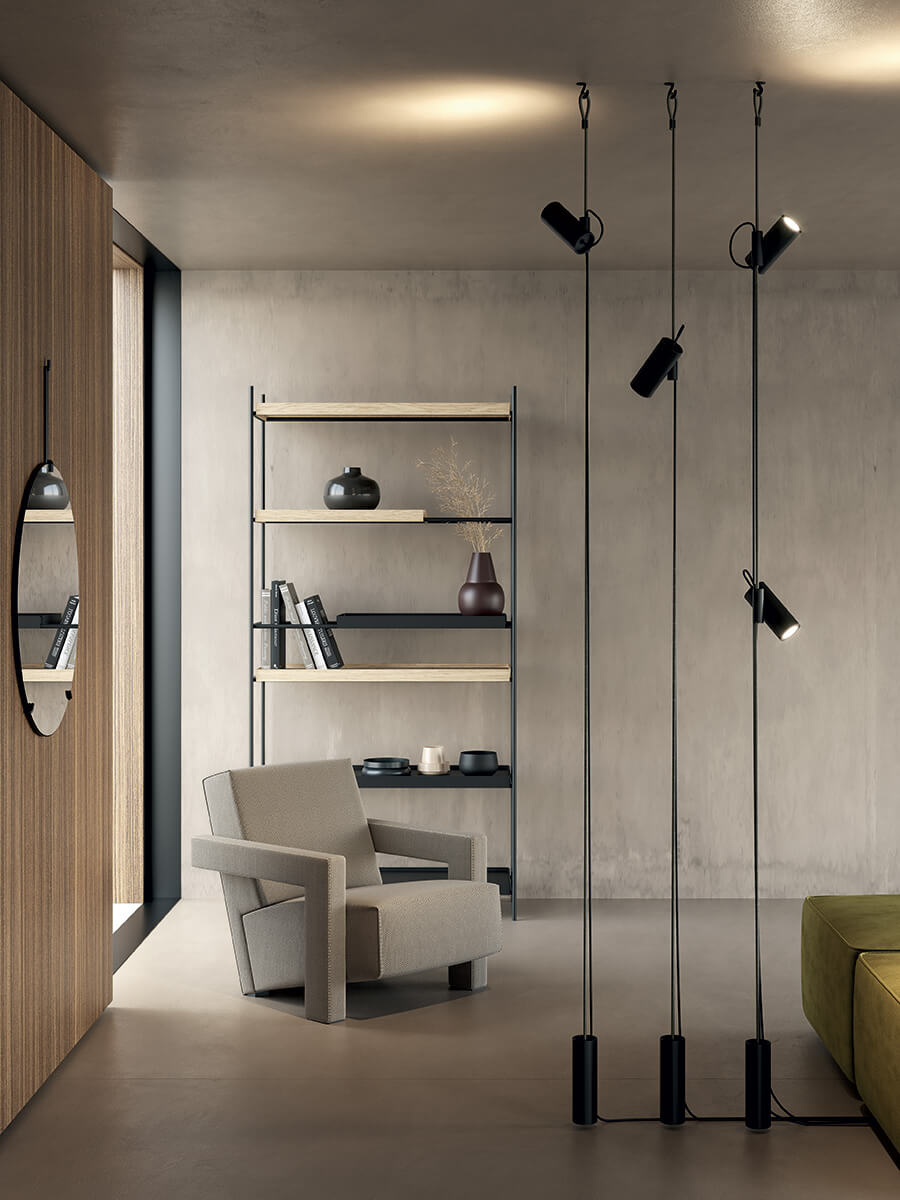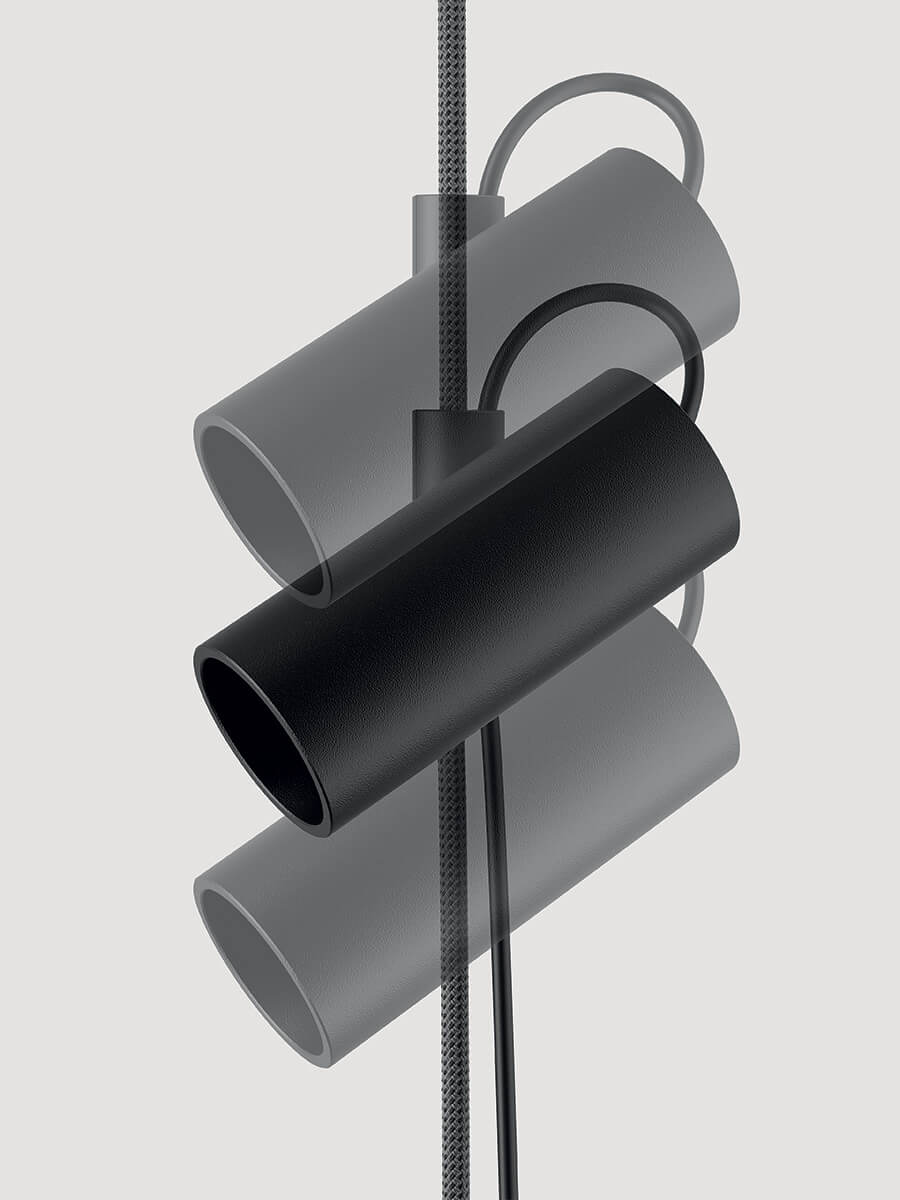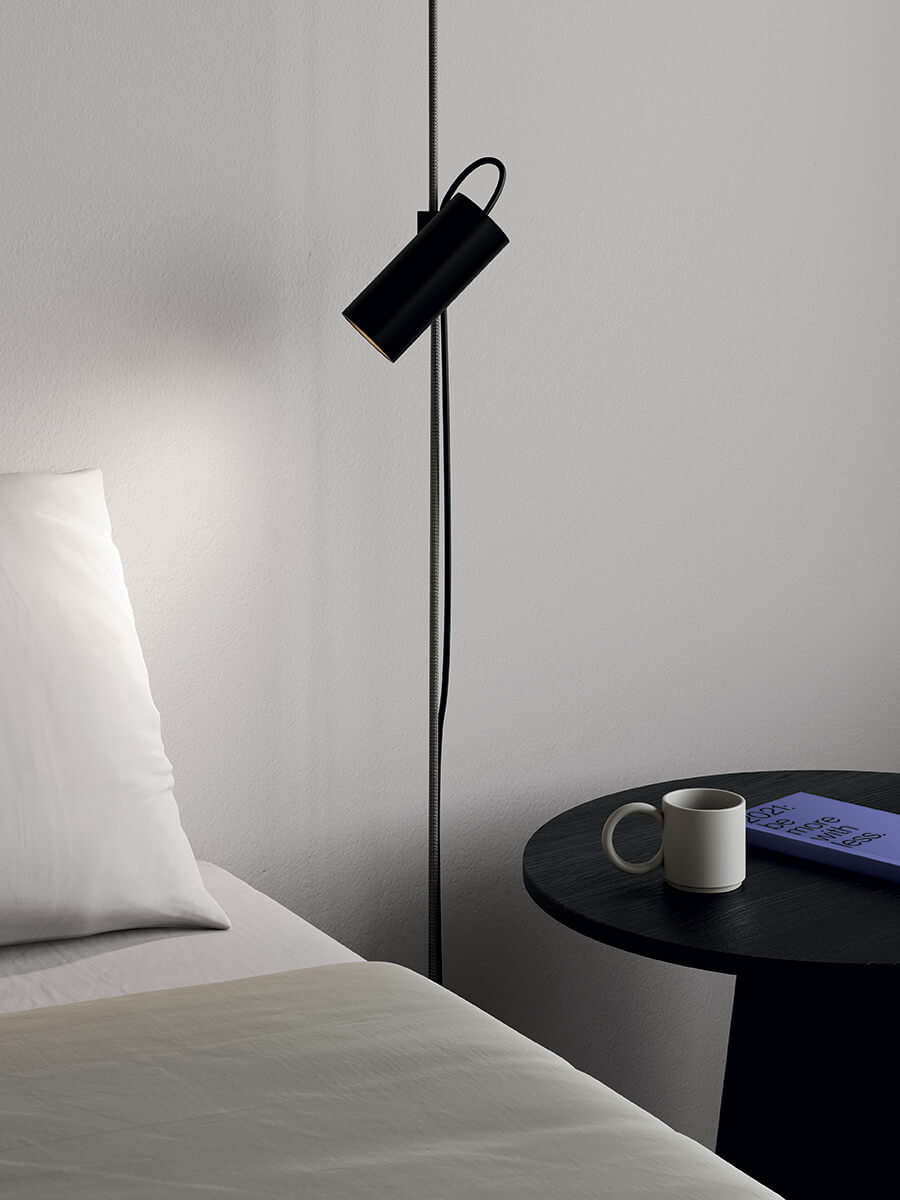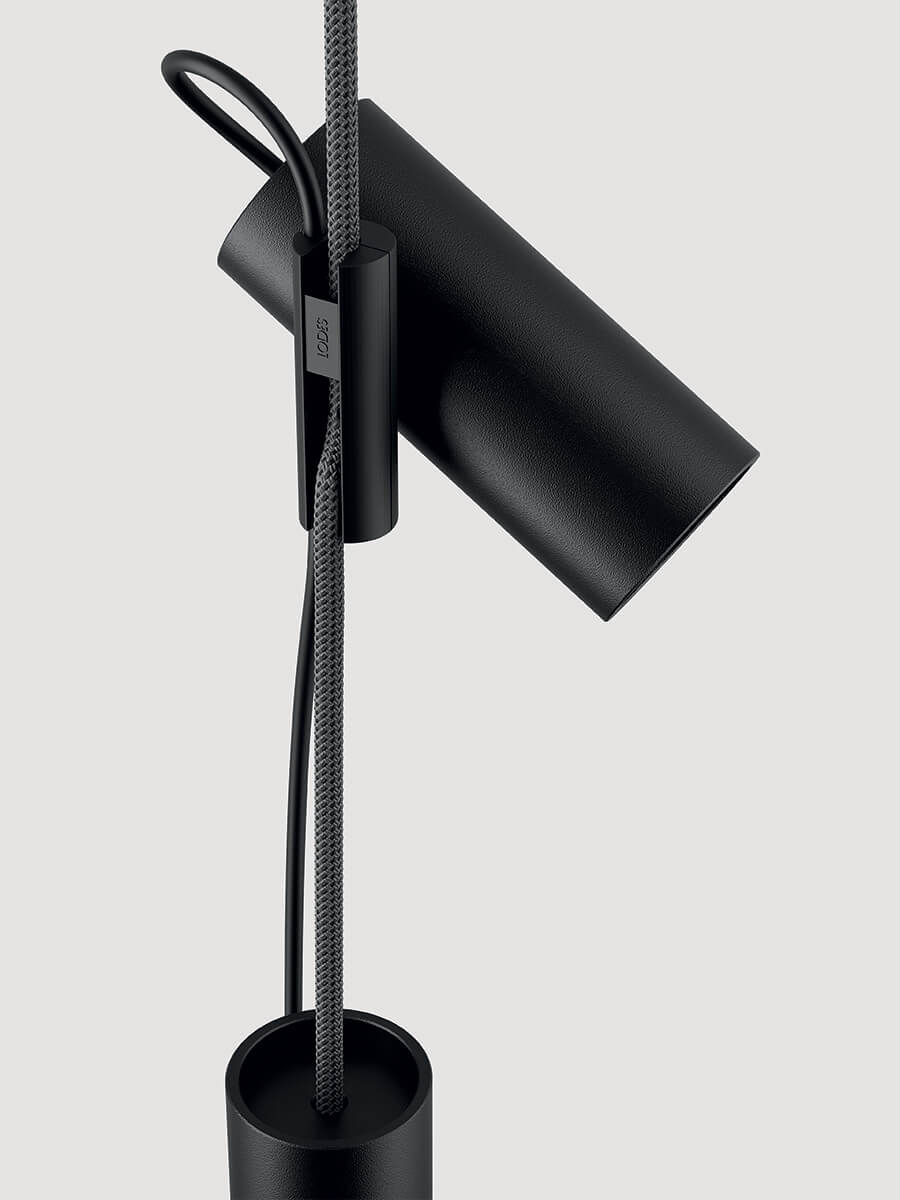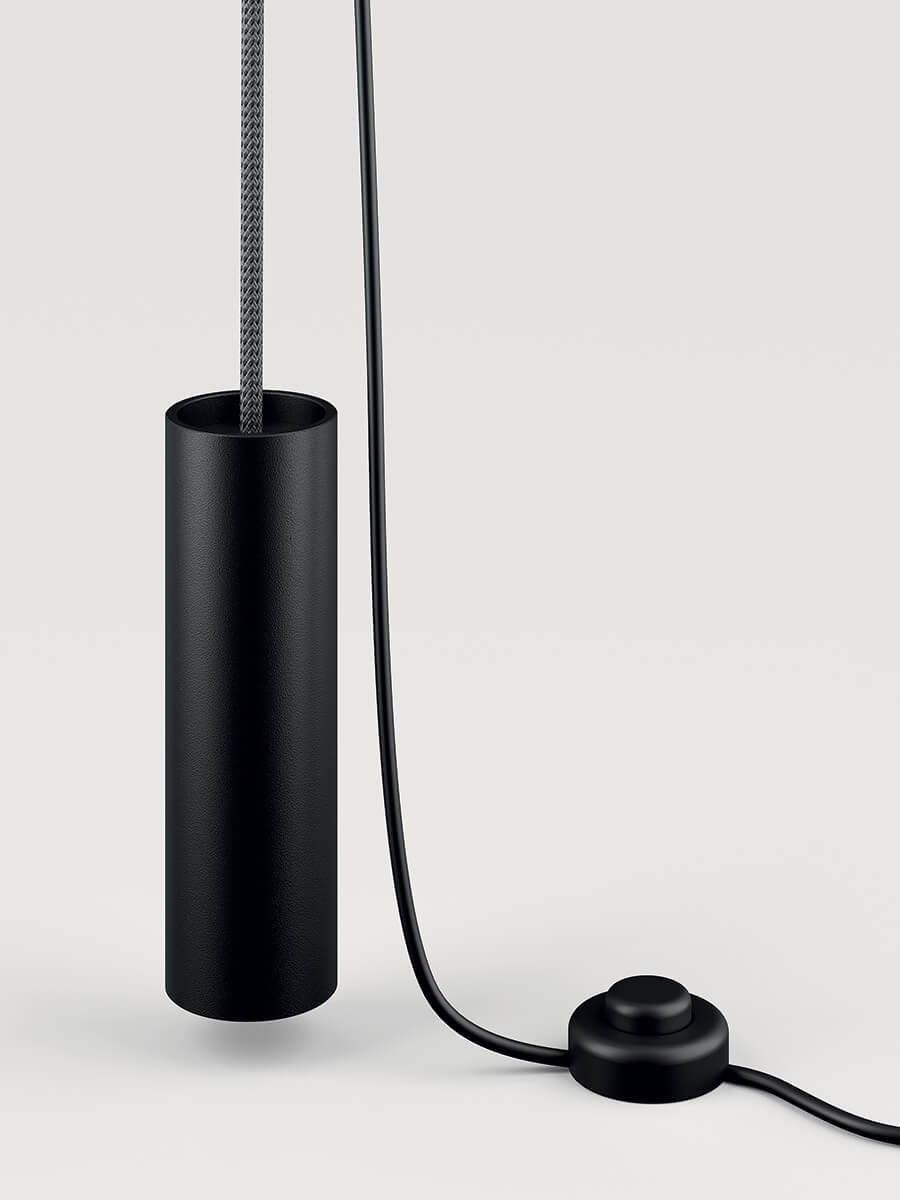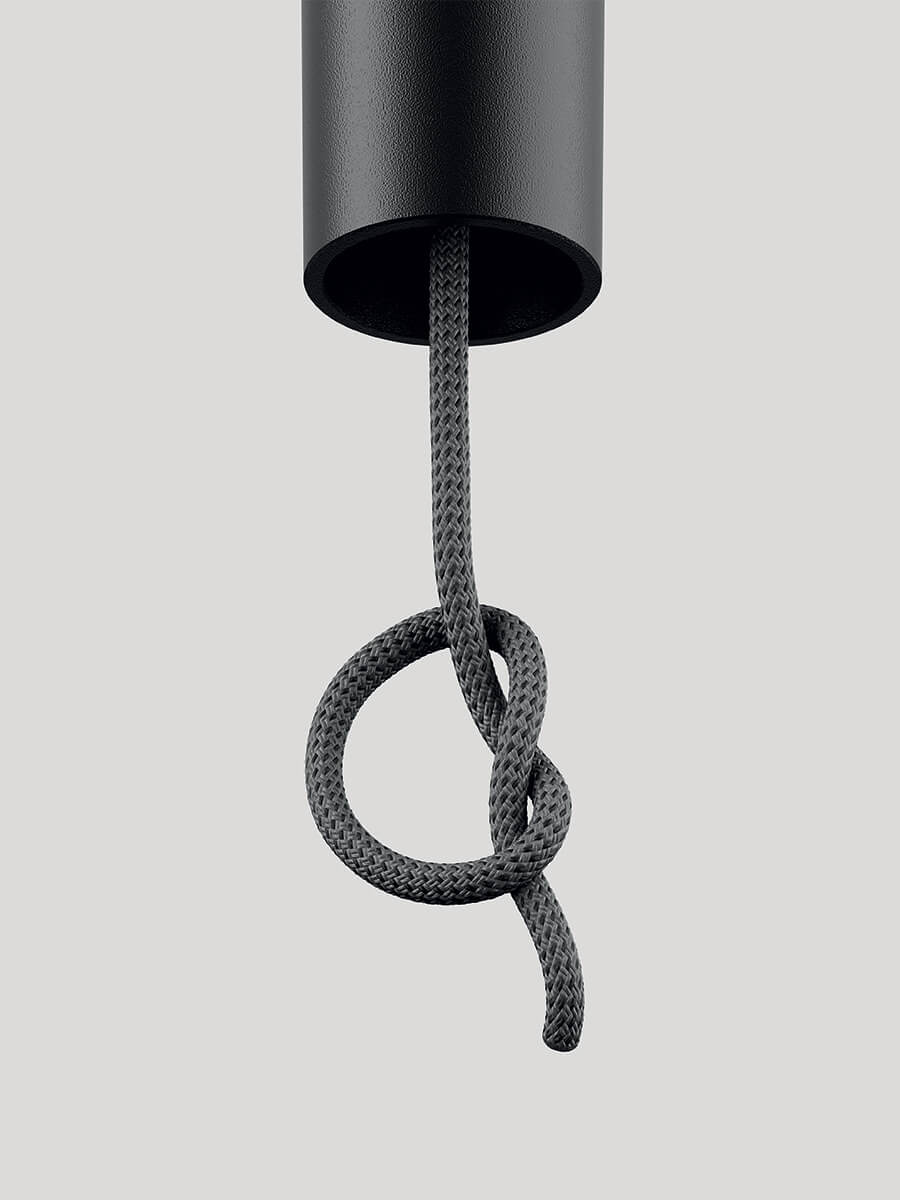 Cima
Inspired by the function of the jam cleats found in sailing boats, Cima —a nautical rope in Italian— is a "suspended" lamp characterised by a ceiling-to-floor rope, a sleek and highly functional design element. A joint that holds the lamp body slides vertically along the rope, while the counterweight allows to manage any excess rope. The simple cylindrical shapes and the black colour of these elements highlight the three brilliant finishes of the rope, vibrant accents to suit any interiors and décor mood.
Cima is a "suspended" lamp, conceived as a practical lighting solution that can be rapidly altered to meet the needs of those who use it. Cima's hallmark is a ceiling-to-floor rope, a graphic and functional element with an eyelet that allows it to be fixed to the ceiling. An injection moulded polymer joint slides vertically along the rope and locks at any desired point. The lamp body resting on the joint swivels to bring light where it is needed. The counterweight enables to readjust any excess of rope for lower ceilings. The switch button is placed on the power cord for easy use.
With their cylindrical shapes and sophisticated yet technical textured black finish, the lamp body, the joint and the counterweight accentuate the colours of the rope —gold, yellow or silver. The versatility of configuration and the GU10 commercial light bulb socket make Cima a flexible lamp that can be adapted to the lighting needs of any environment. With Cima, lighting can be easily shared and regulated, creating a sense of inclusiveness within the light wavelength range.
Cima
Discover the spec sheets
| | | |
| --- | --- | --- |
| | | |
See all options

Colour stories: discover Lodes product finishes!