Hover, Design by YOY, 2022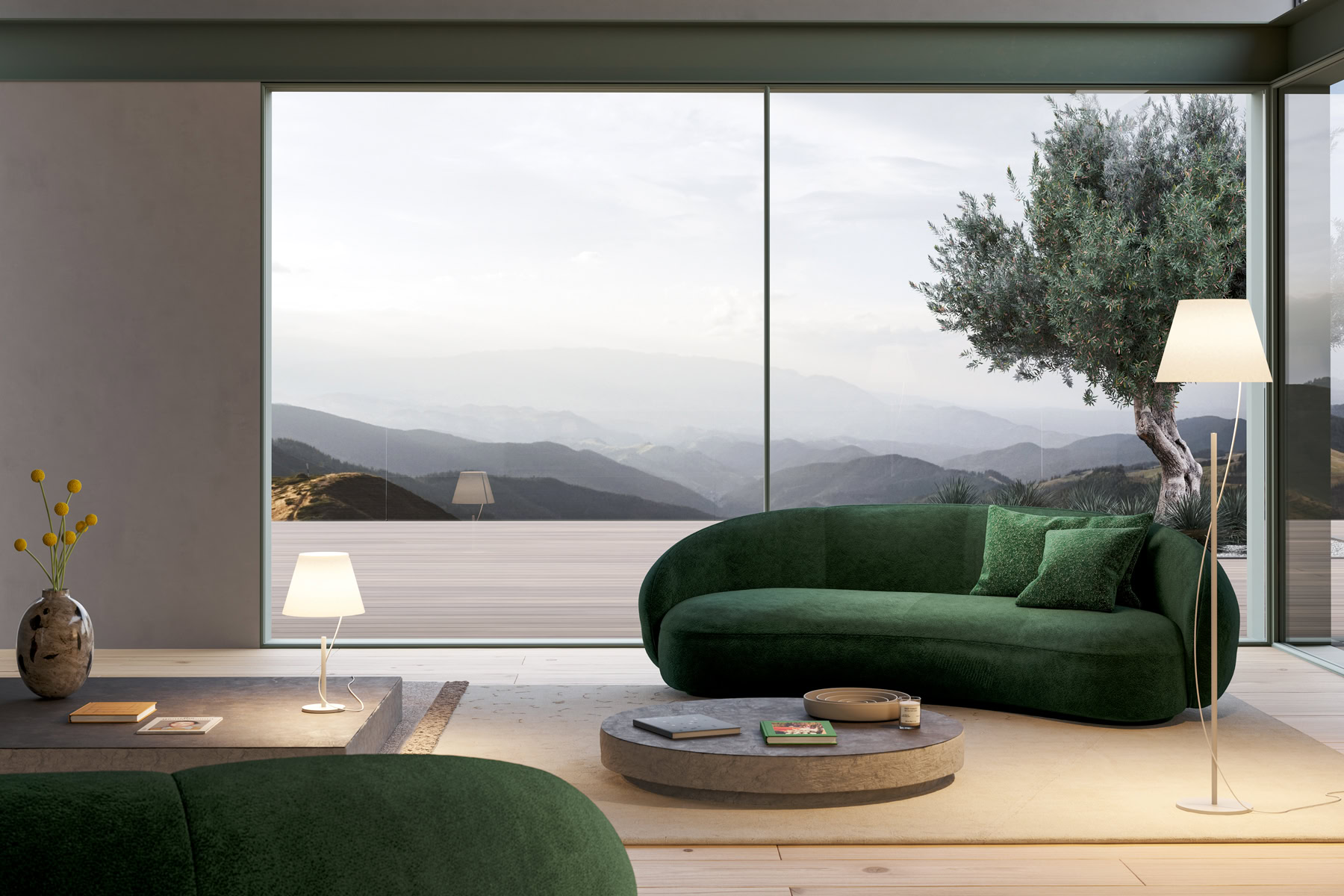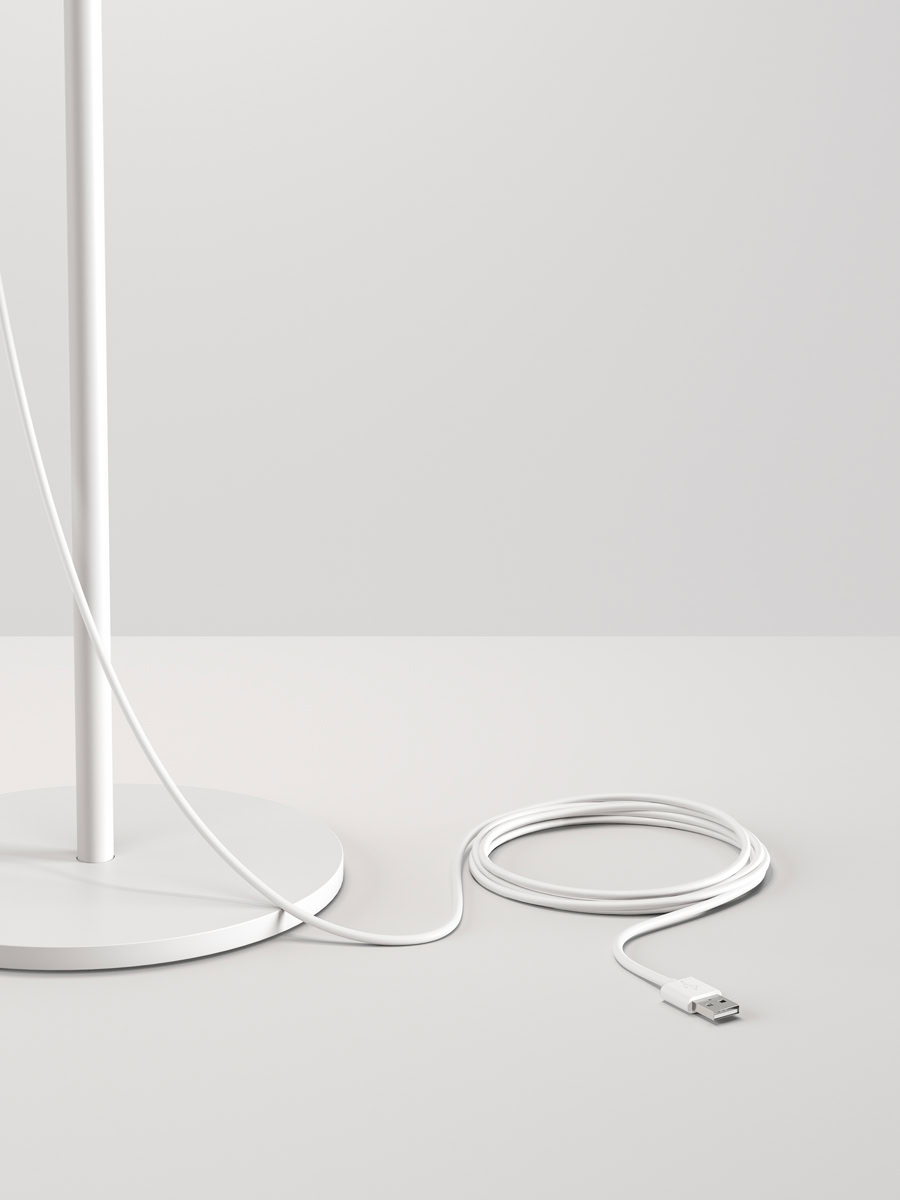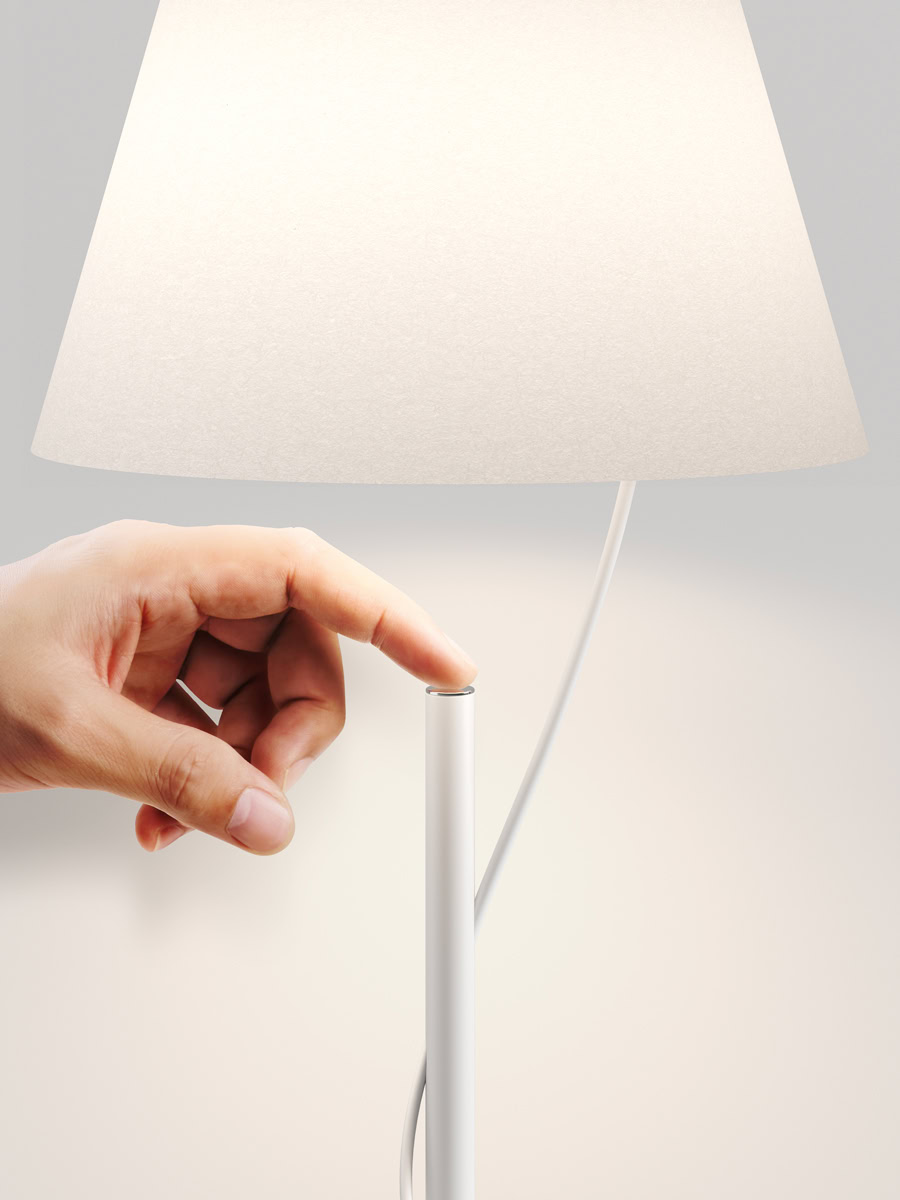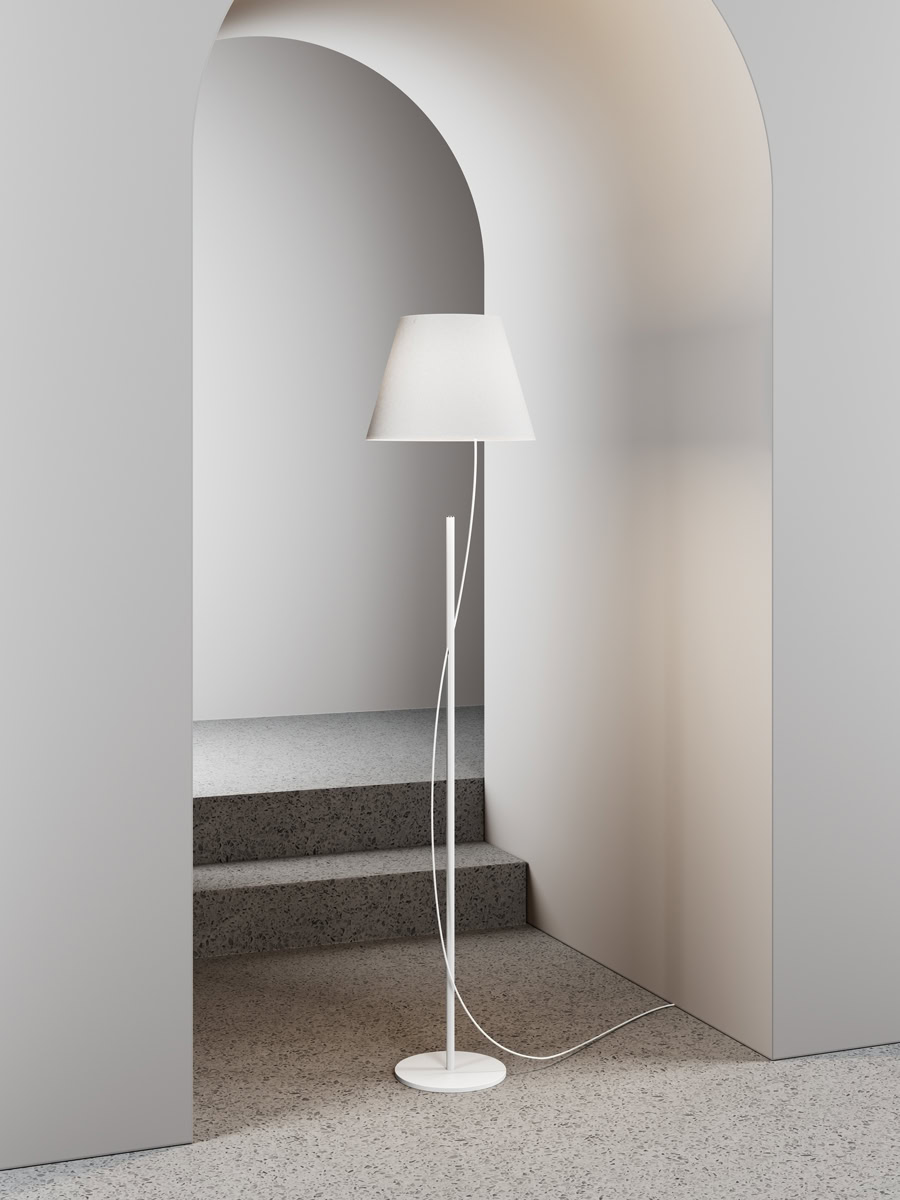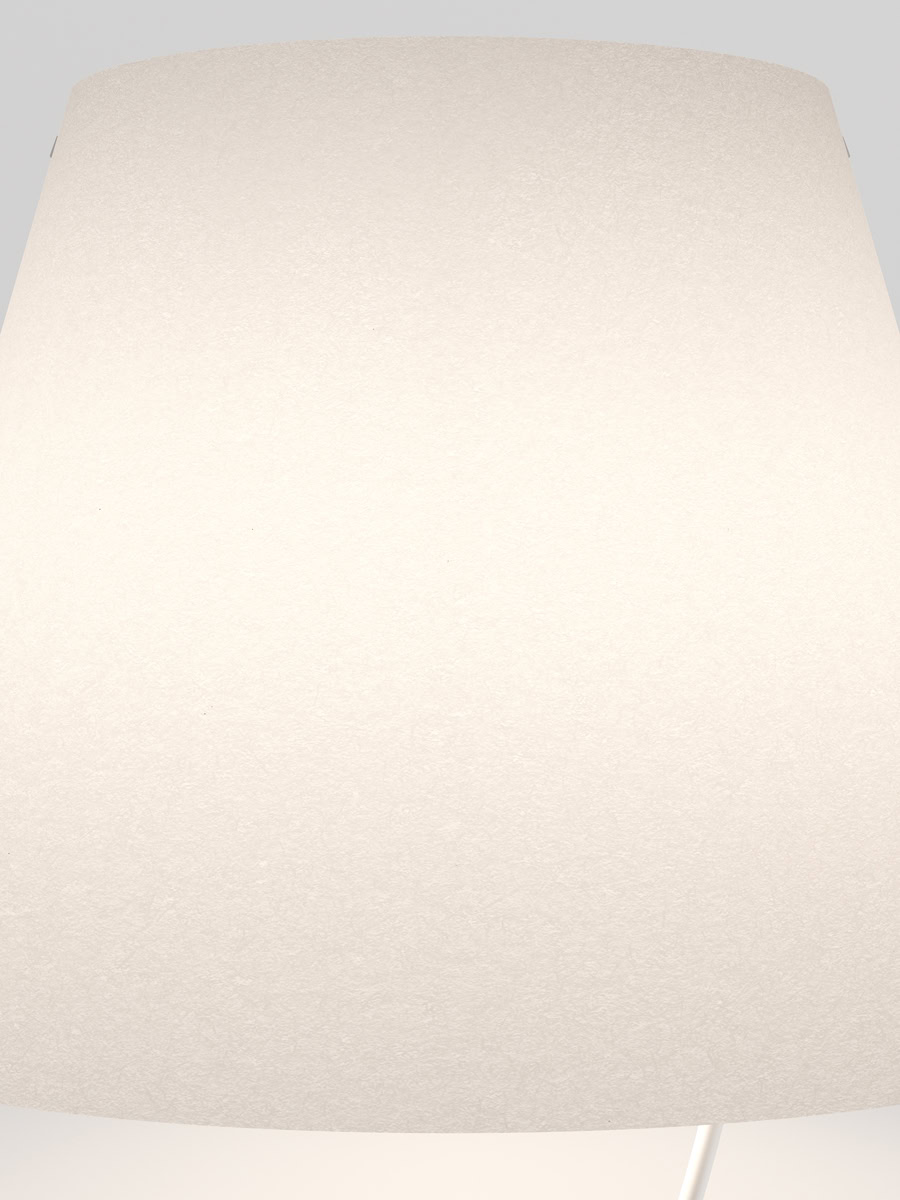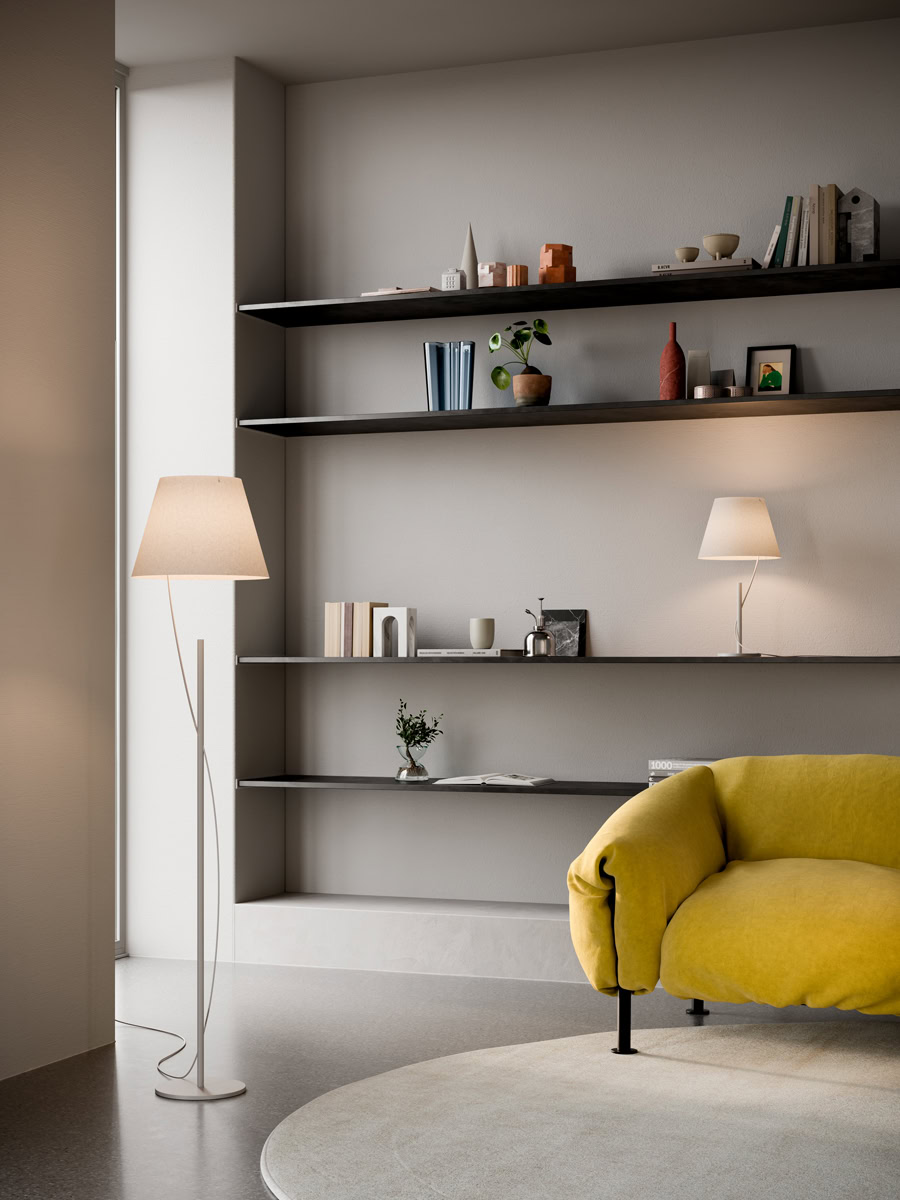 Hover
The Hover table and floor lamps feature a lamp shade that looks as if it is detached from the base, connected seamlessly by a single cable that runs through the stem and comes out of the other end. The end result creates an illusion that the light source is almost weightless and floating in the air, like a balloon.

Hover features a dimmer controlled by a power switch on the upper end of the stem, users can simply touch the top of the stem to modulate the intensity of the light. All typically external technical functions have been carefully incorporated within the lamp's internal structure. Additionally, the power supply comes in the form of a USB cable.
The shade comprises a sheet made from a special compound of paper and polymer film, further emphasising the lightness of the design language while extending its durability. The sheet is laid out in especially flat designed packaging to avoid excess waste, allowing for the lowest possible environmental footprint. The shade can then be easily assembled by the customer thanks to a plastic film that allows the two ends to be joined together.
Available as a table or floor lamp, Hover is available as a table lamp at 51.5cm tall or a floor lamp at 149.2cm. The series suits different uses such as on a desk, side table or next to a sofa. The floor lamp could also be used for public spaces including an airport lounge, a hotel room or lobby.
Hover floor
Discover the spec sheets
| | | | |
| --- | --- | --- | --- |
| | | | |
See all options

Colour stories: discover Lodes product finishes!