Pin-Up, Design by Andrea Tosetto, 2015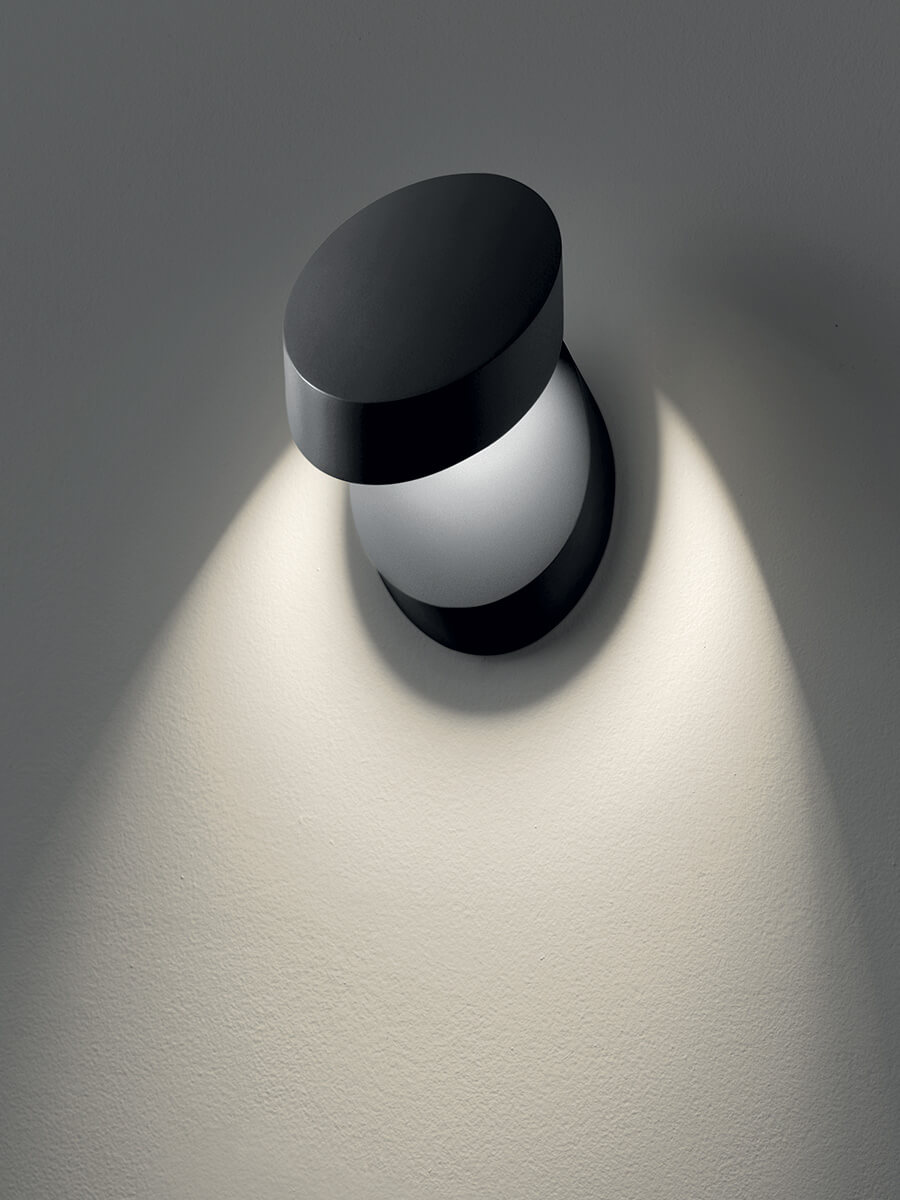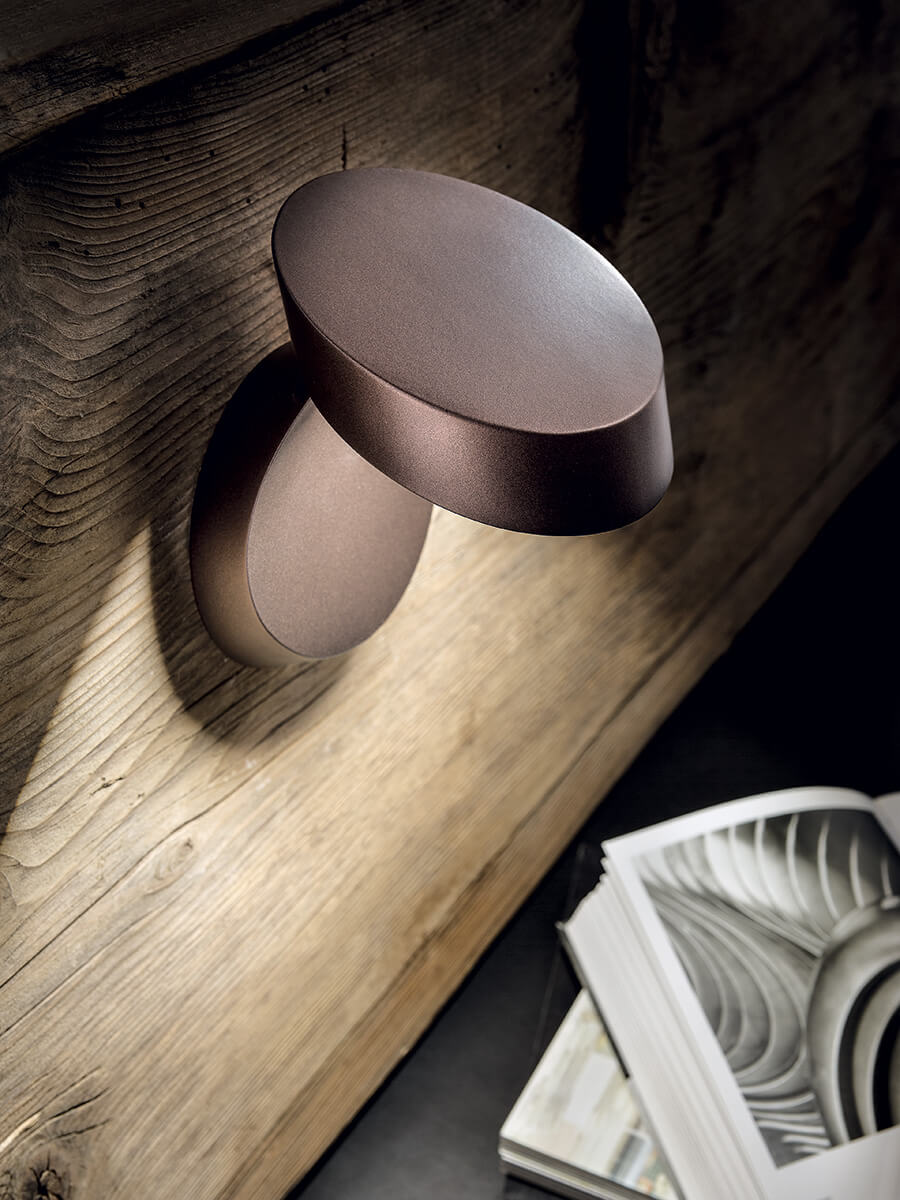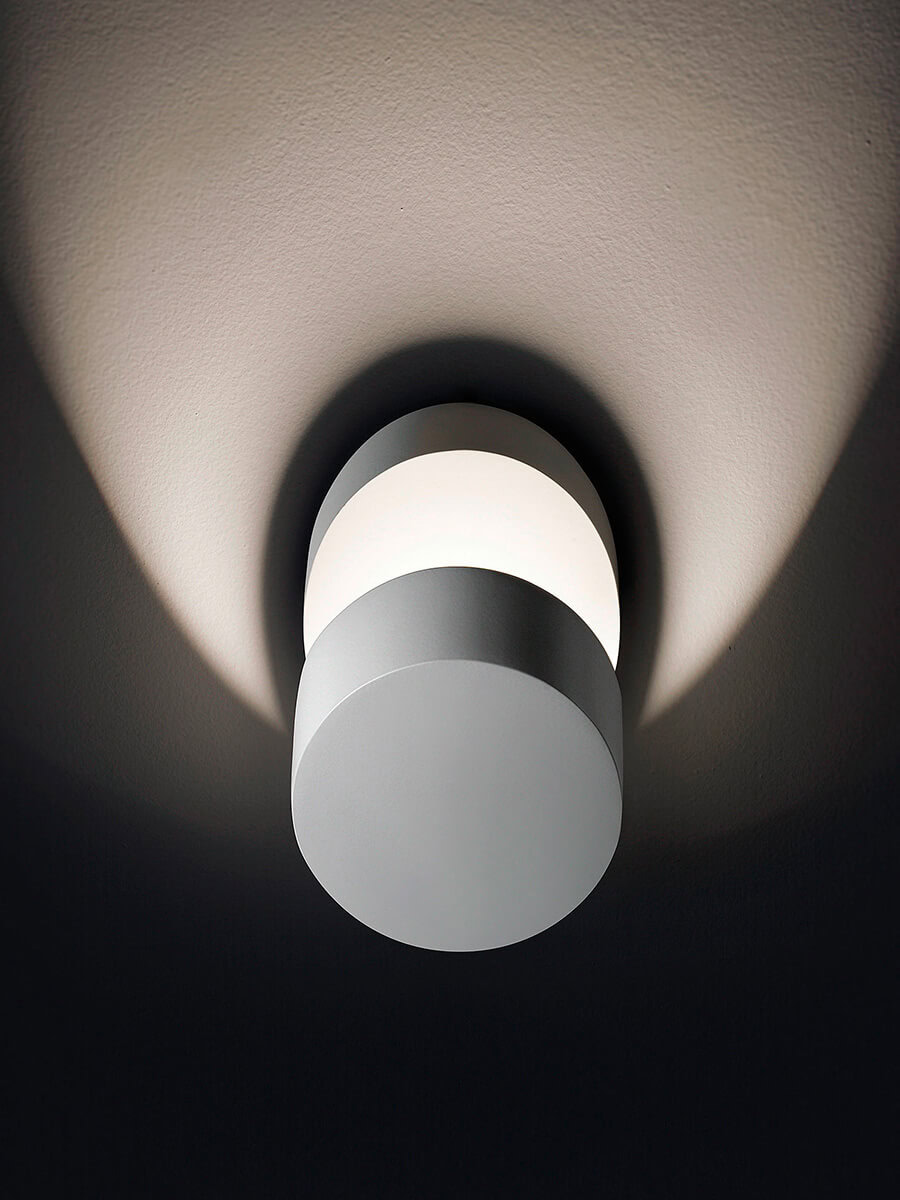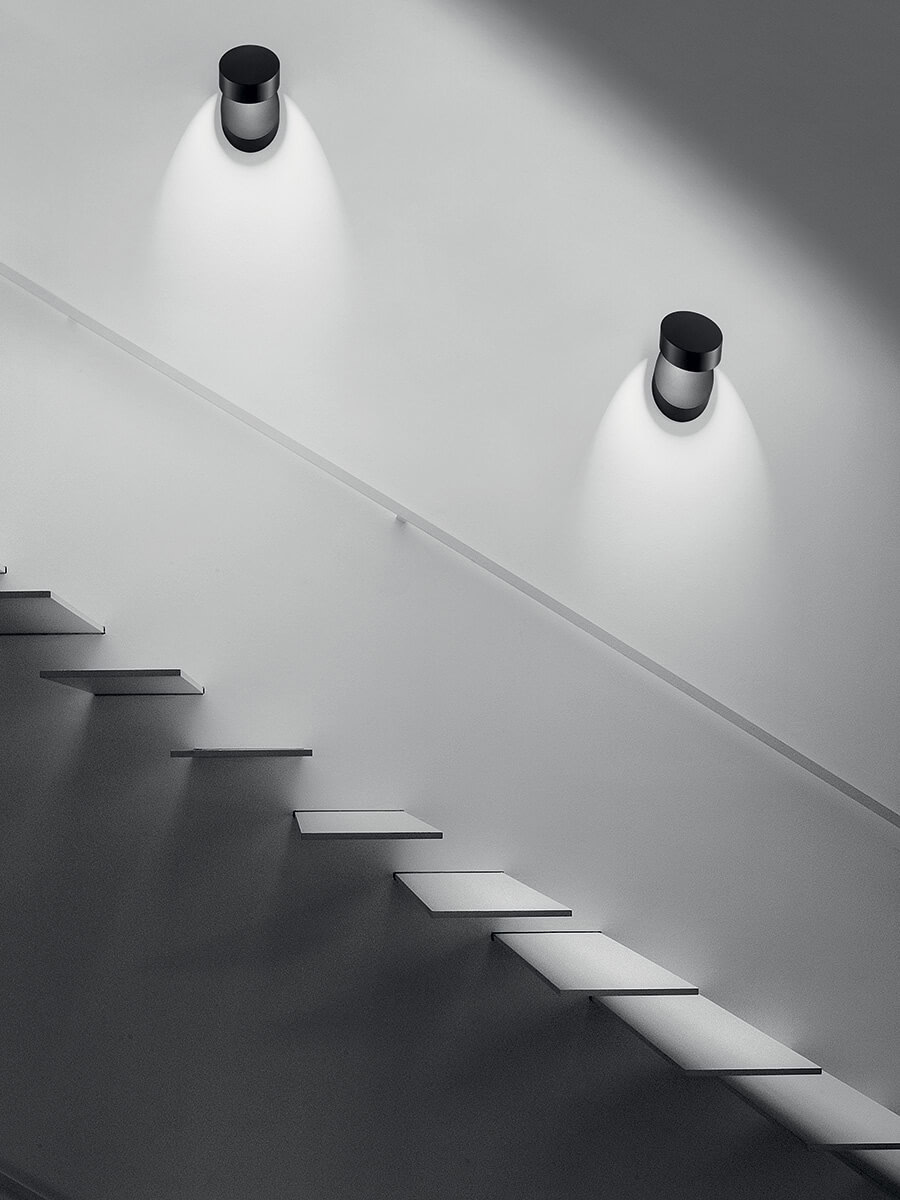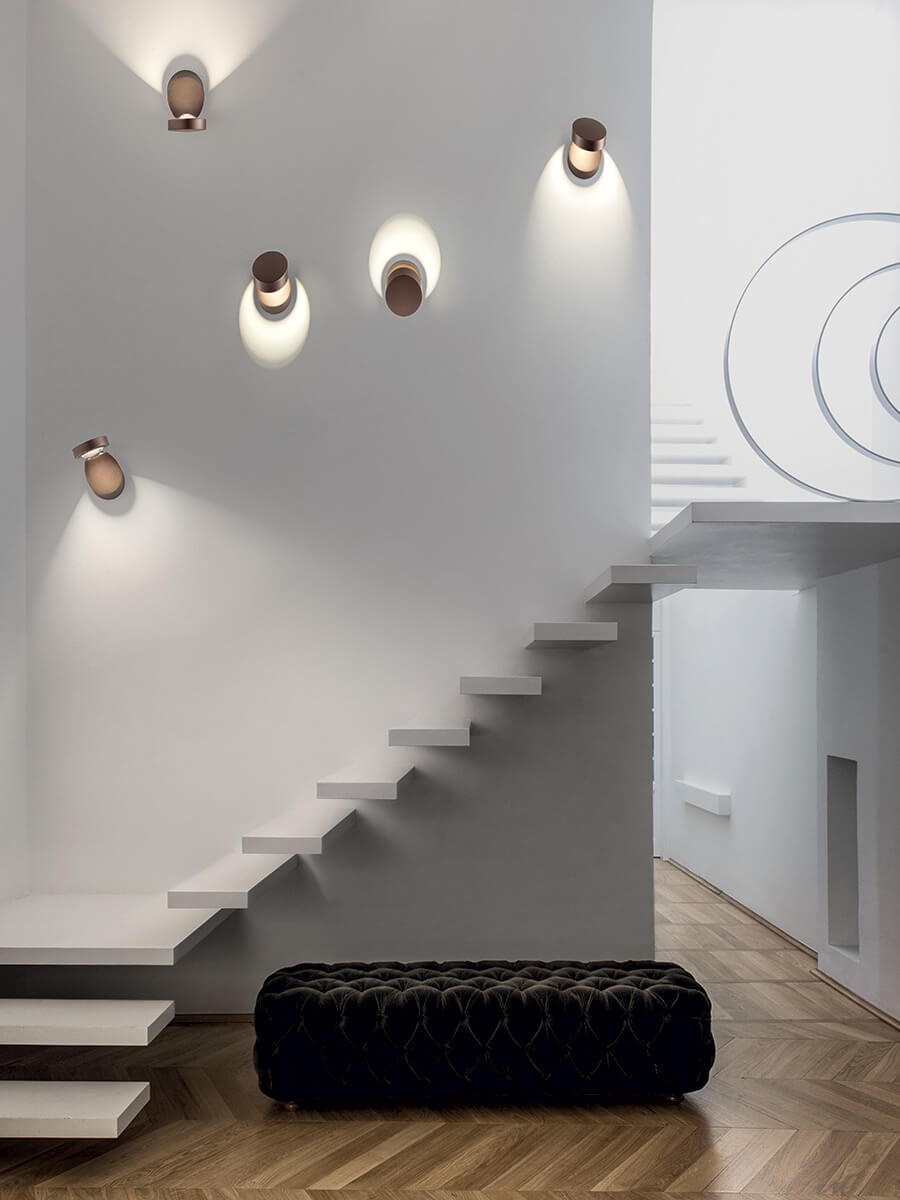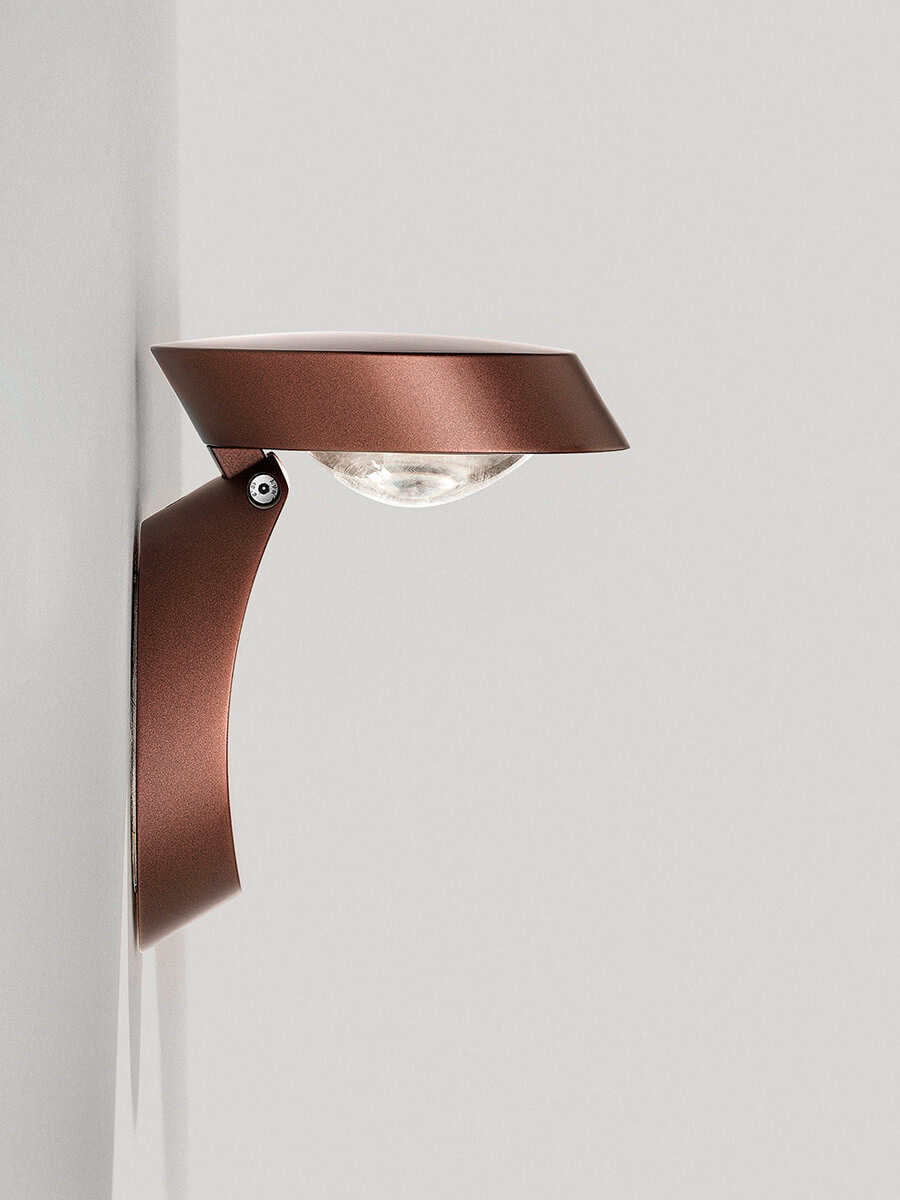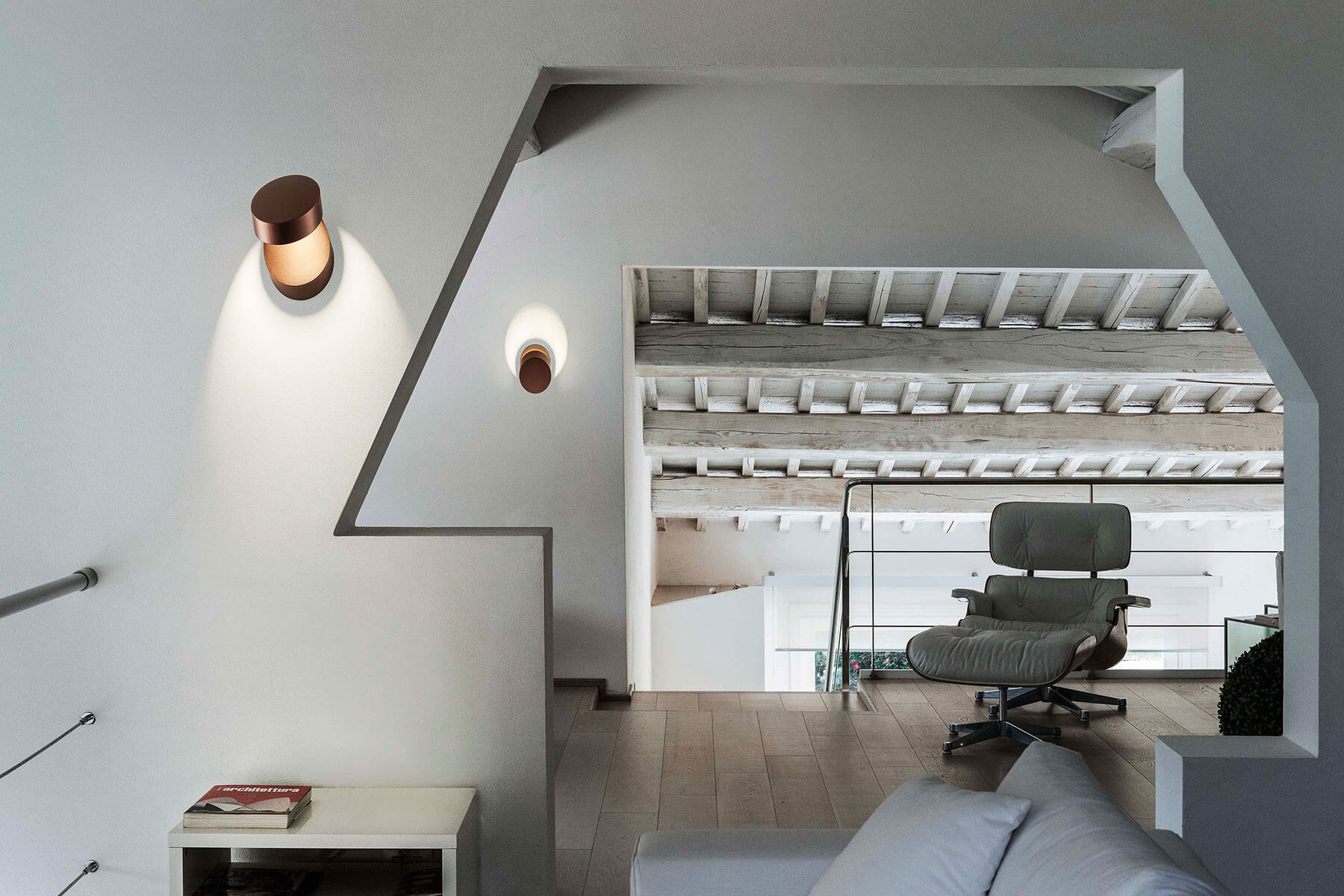 Pin-Up
A striking, compact light with a simple, organic design, Pin-Up opens like a shell to provide a bright light and the quality of LED lighting. A light that can be modelled at will thanks to the flexibility of the light fixture and the availability of two LED sources.
Simple elegance which encloses the light like a shell with its pearl. Designed by Andrea Tosetto, Pin-Up is an elegant compact light fixture which surprises with the different light effects projected on the wall or ceiling. It has a steel structure consisting of a part fixed to the wall and a mobile part with a glass lens which contains a dimmable LED. When closed, Pin-Up emanates a soft and delicate light; when the upper part is tilted up to 90° and the structure rotated up to 355°, it creates plays of light which vary in intensity. Its excellent flexibility and three finishes, in
matte white, coppery bronze
and
matte black
, allows it to fit perfectly into a variety of settings.
Pin-Up is available with warmer (2700 K) or colder light (3000 K). The PCB used is an 9W LED with a colour rendering index (CRI) of 92 which offers true colour reproduction. The light is diffused through a convex glass lens which prevents the glare of direct light. With its elegant simplicity, Pin-Up is perfect for use as an instant bedside reading light, ideal as a light source on a staircase or in a corridor and versatile enough to light up the wall in a living room.
Pin-Up
Discover the spec sheets
| | | |
| --- | --- | --- |
| | | |
See all options

Colour stories: discover Lodes product finishes!