Jefferson, Design by Luca Nichetto, 2019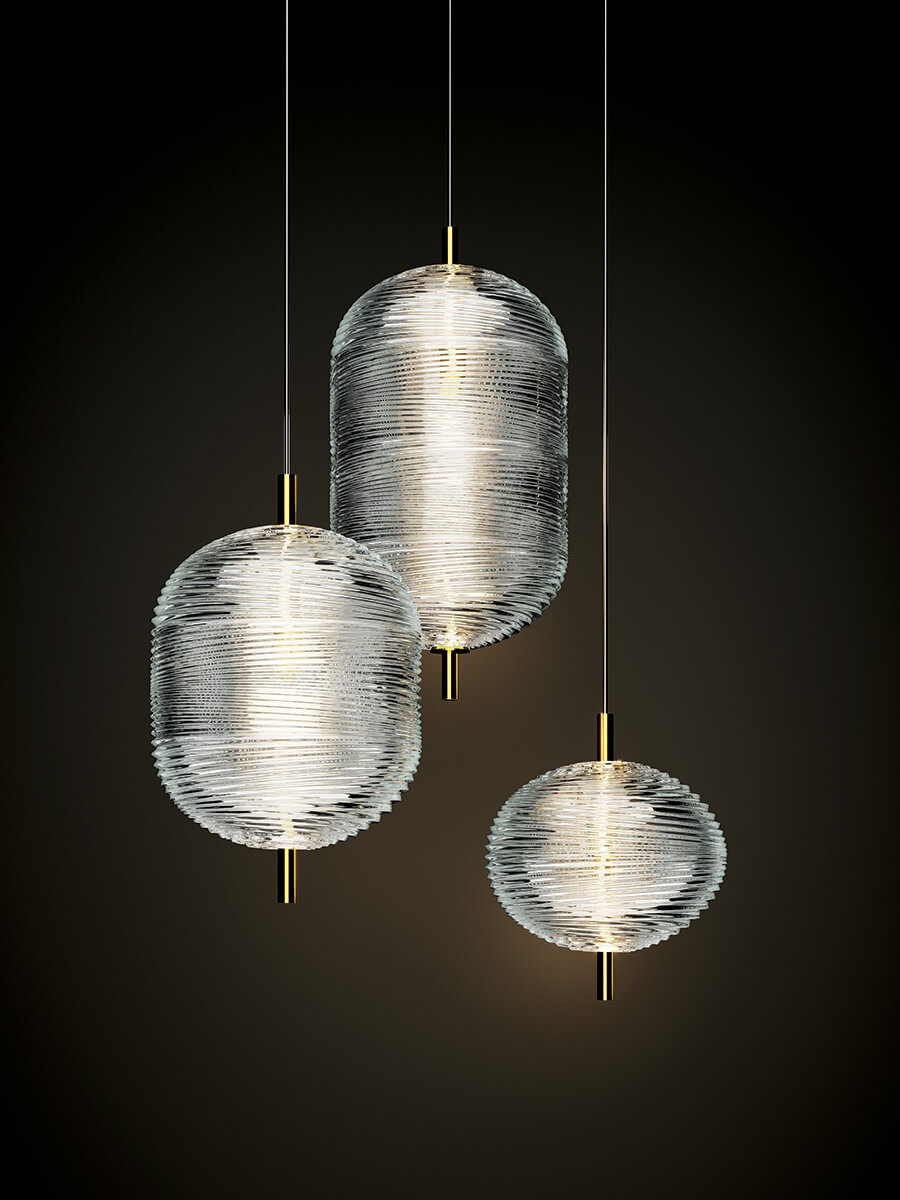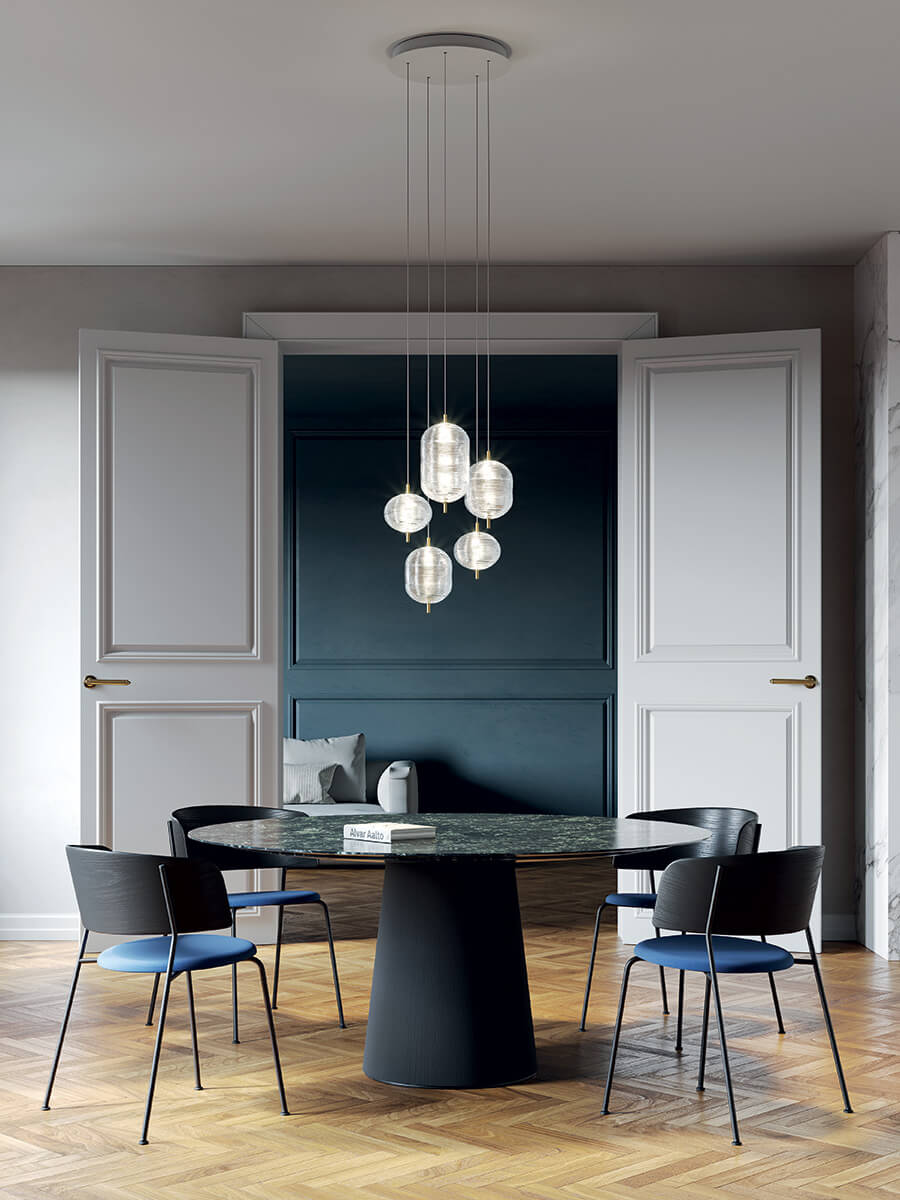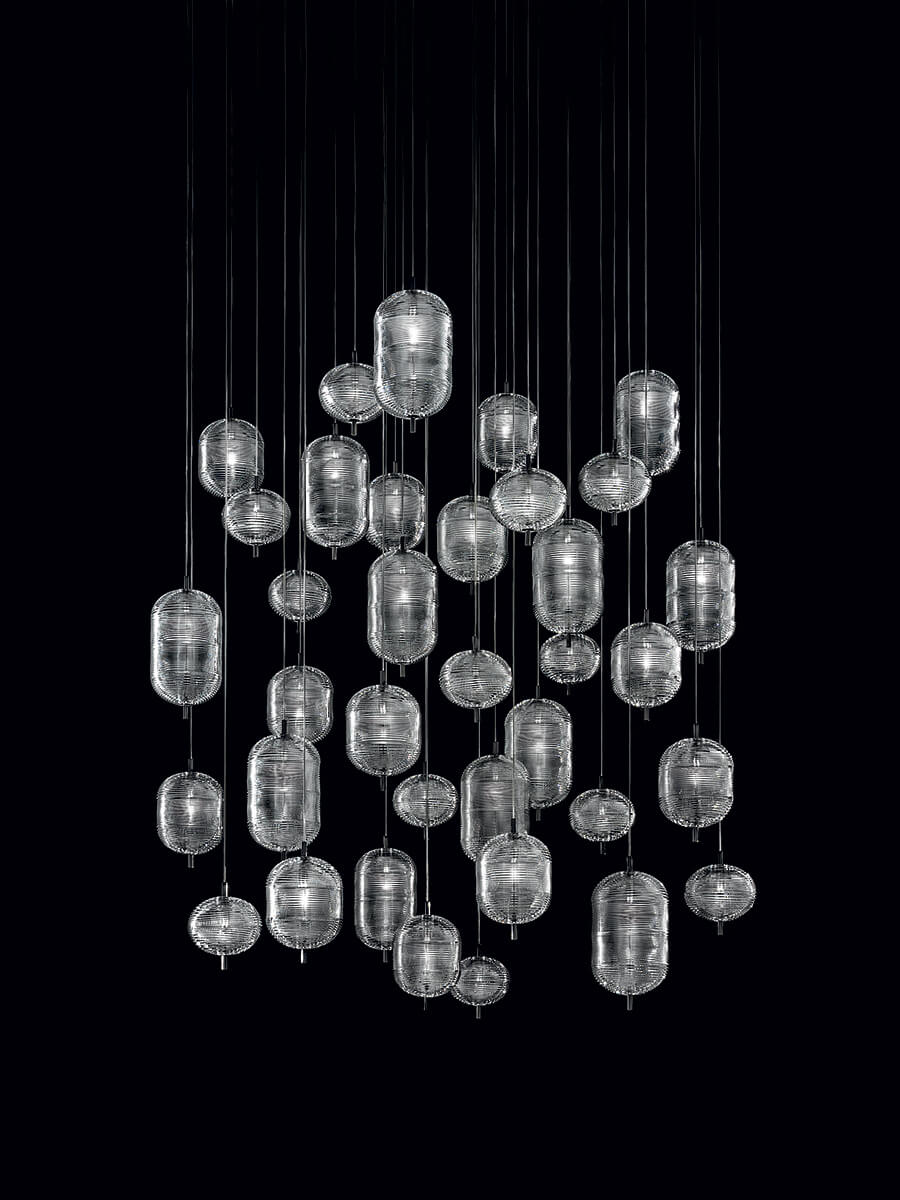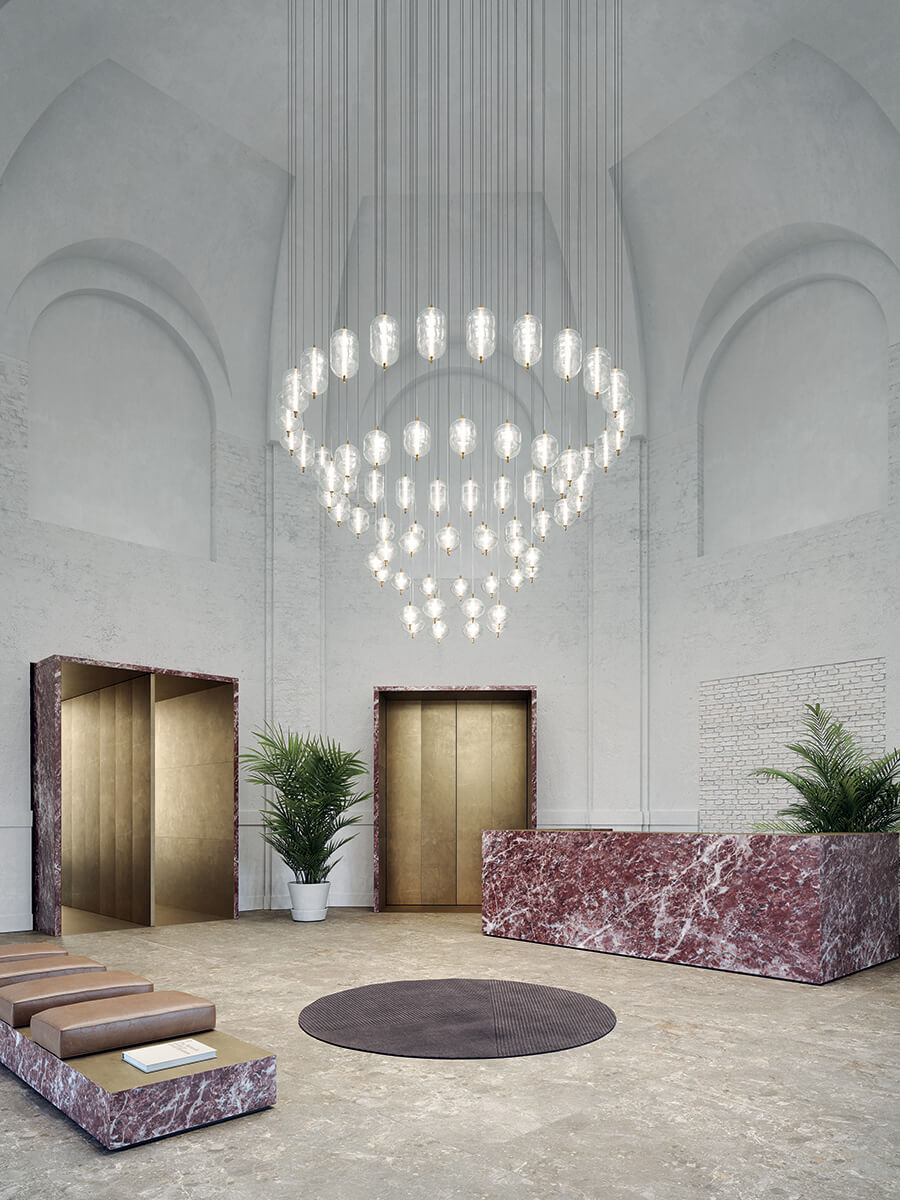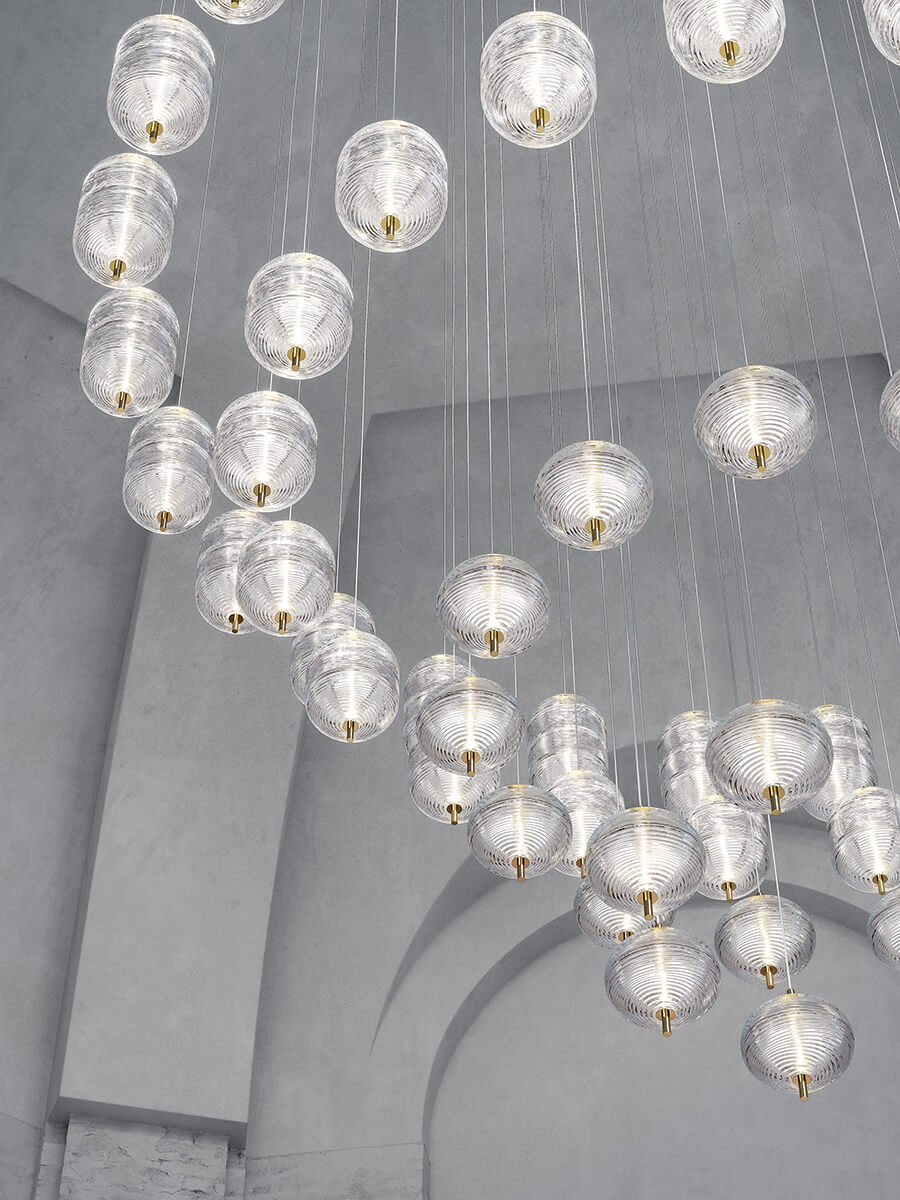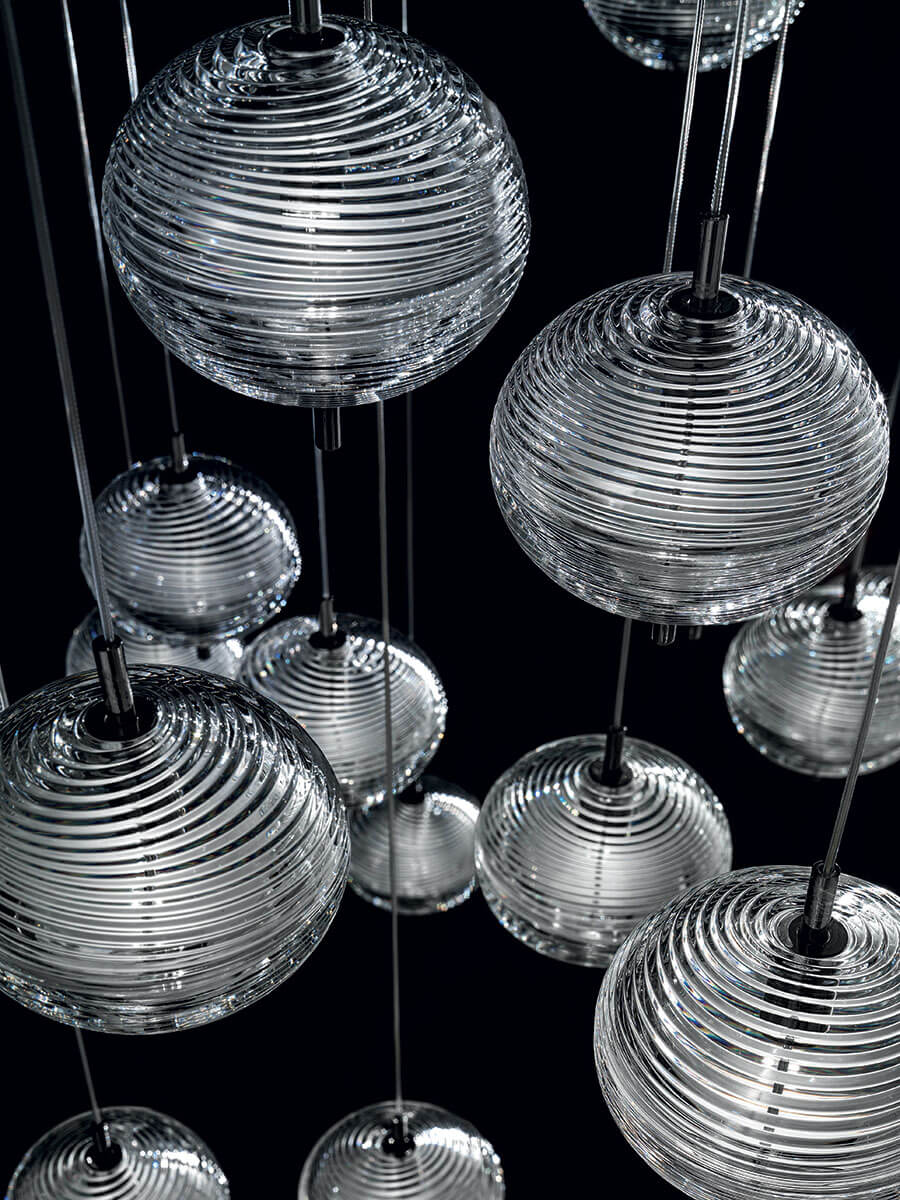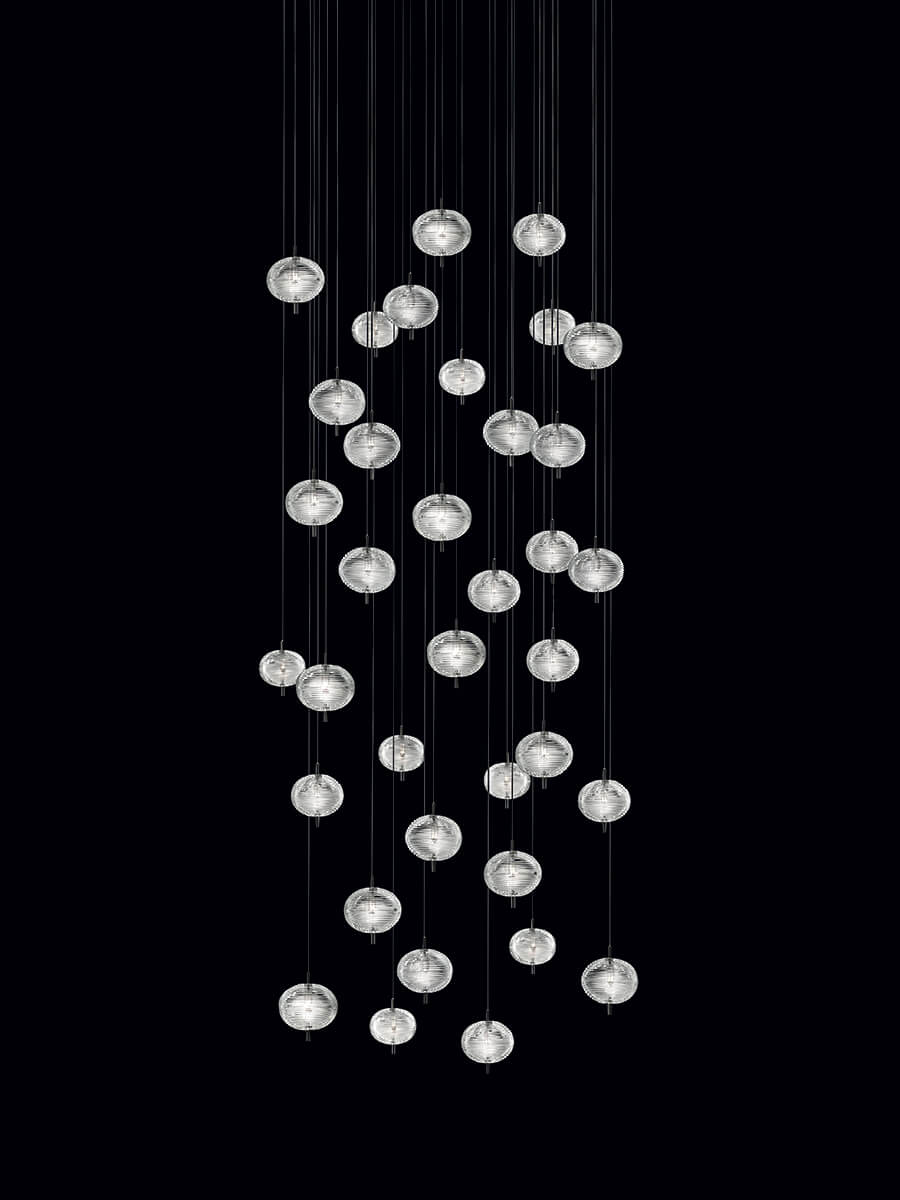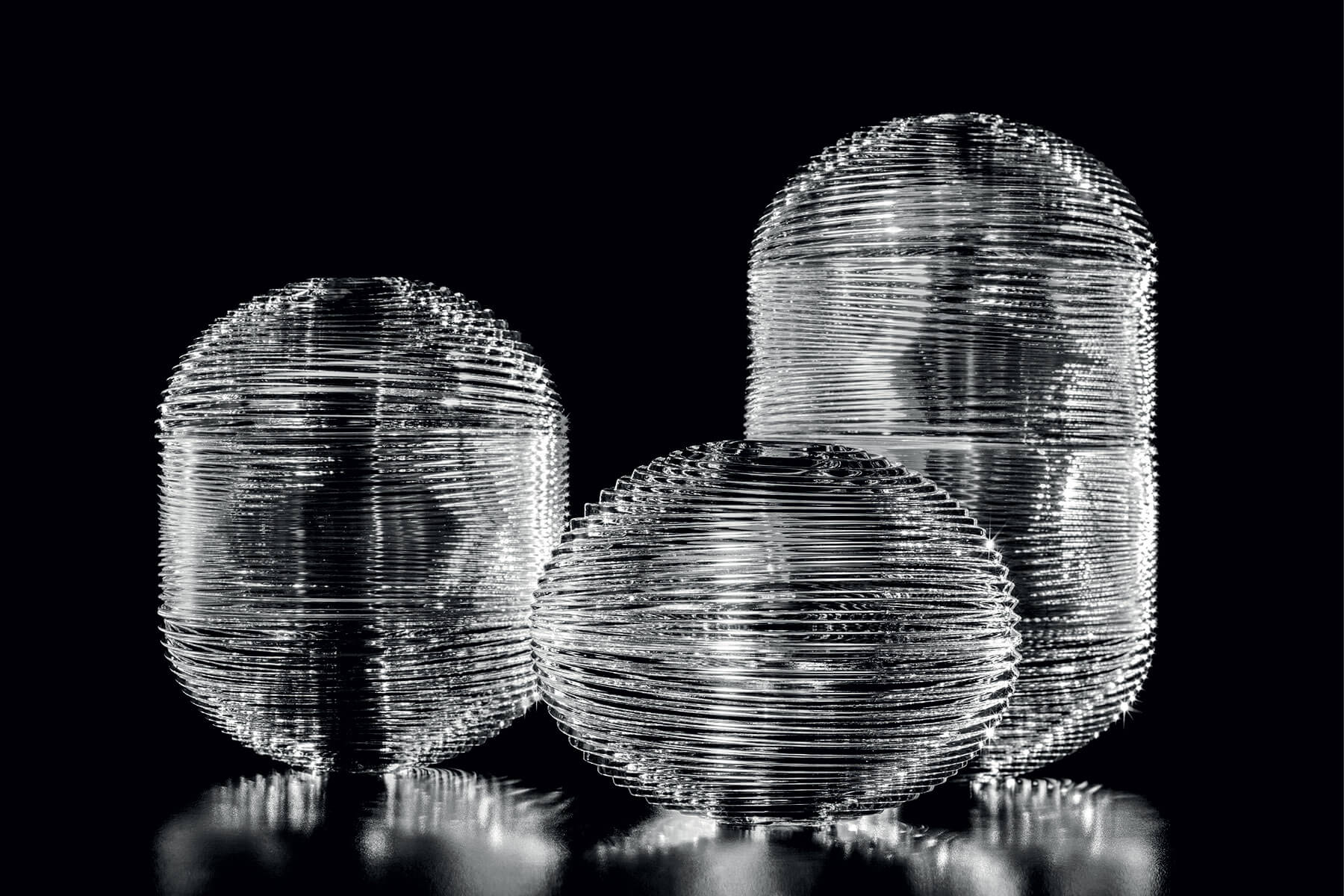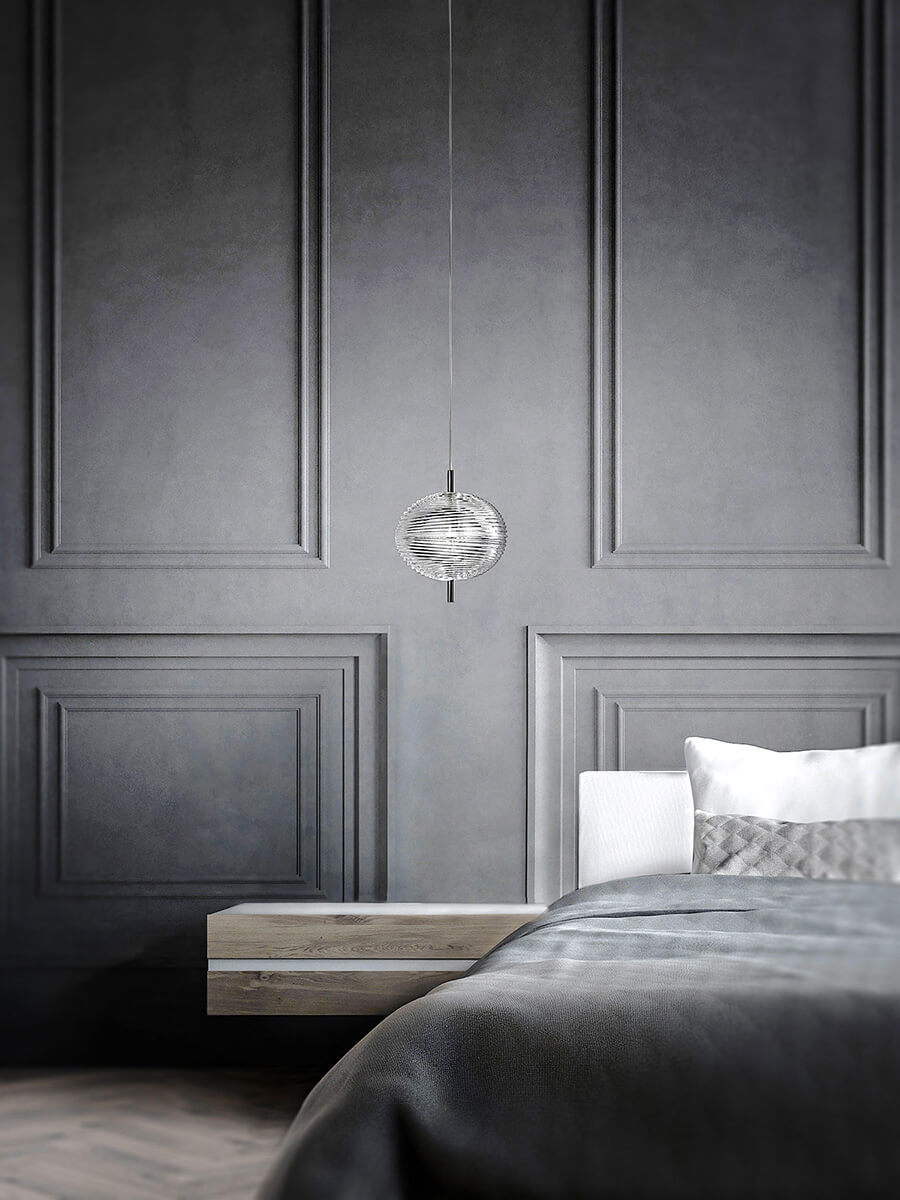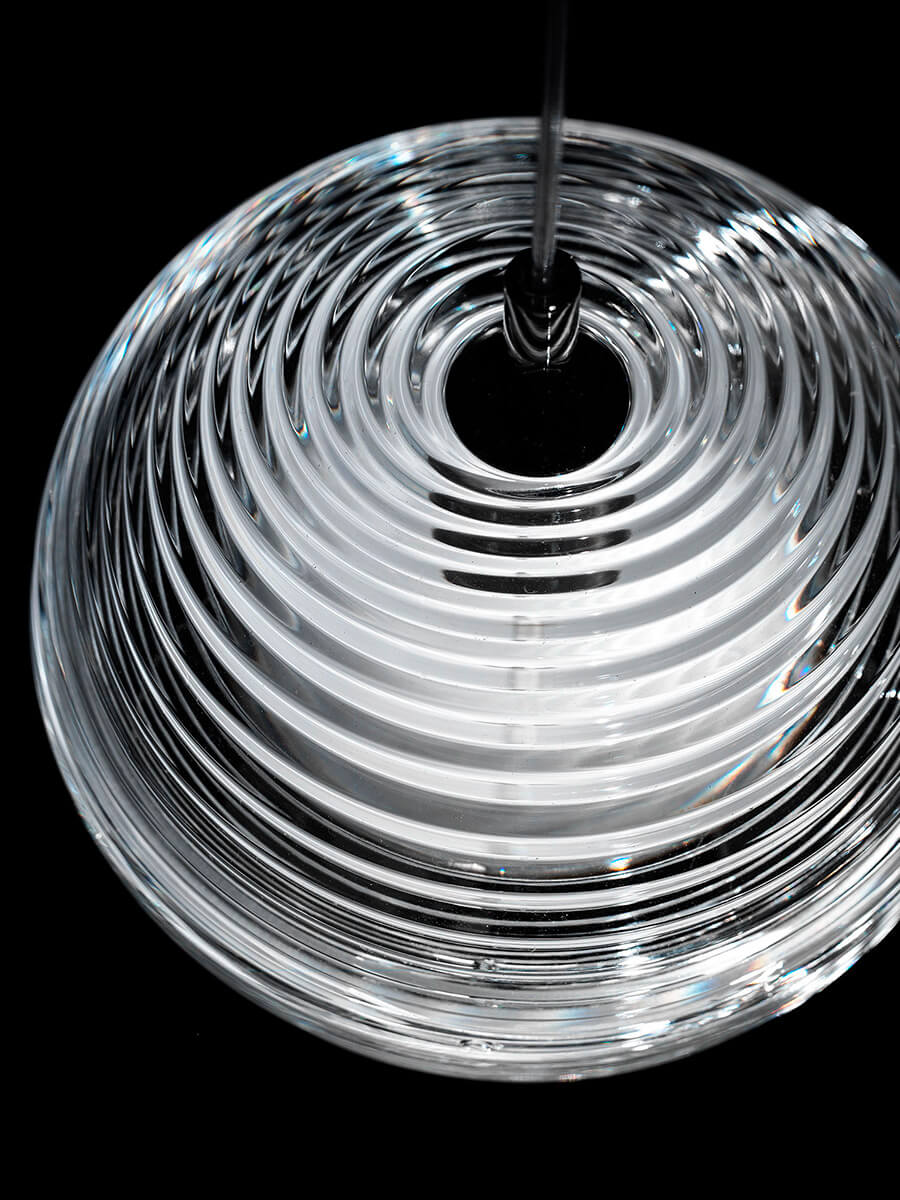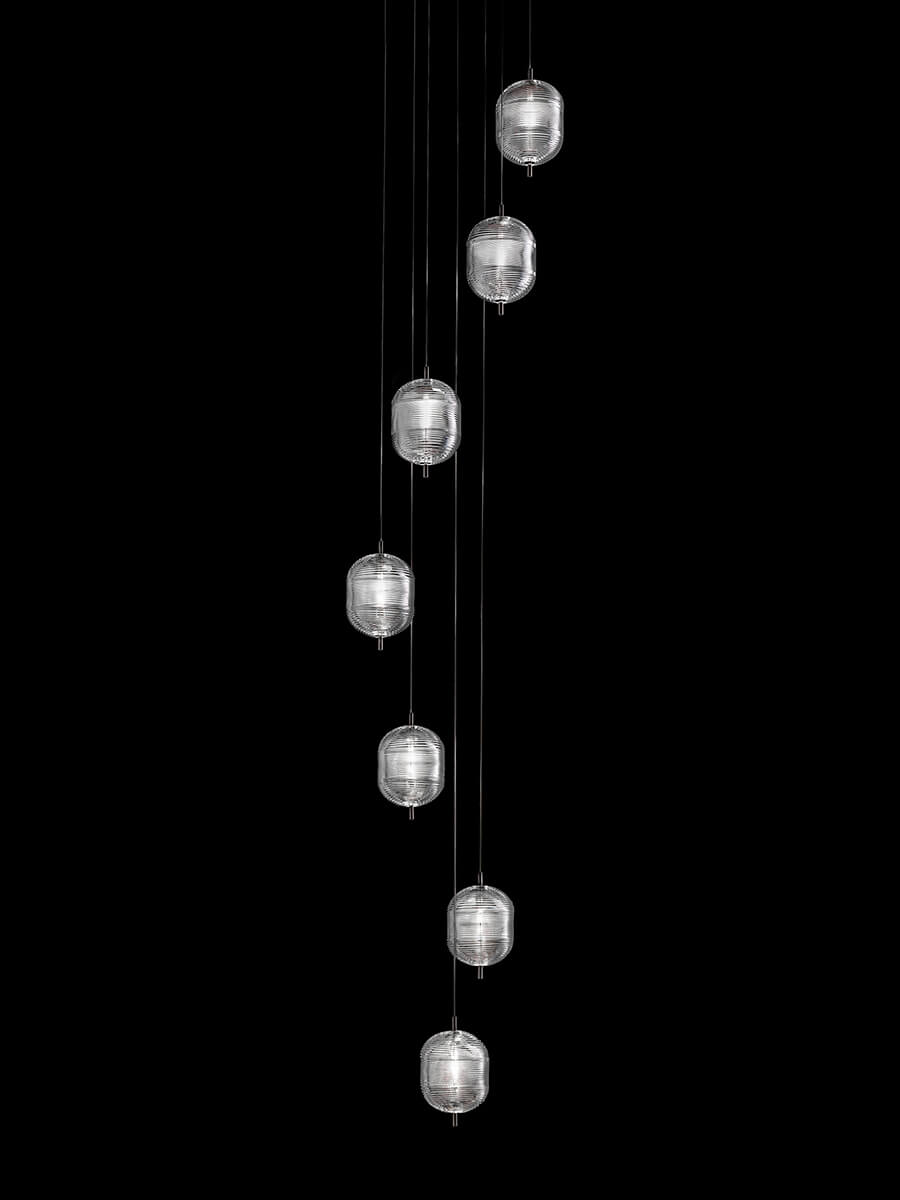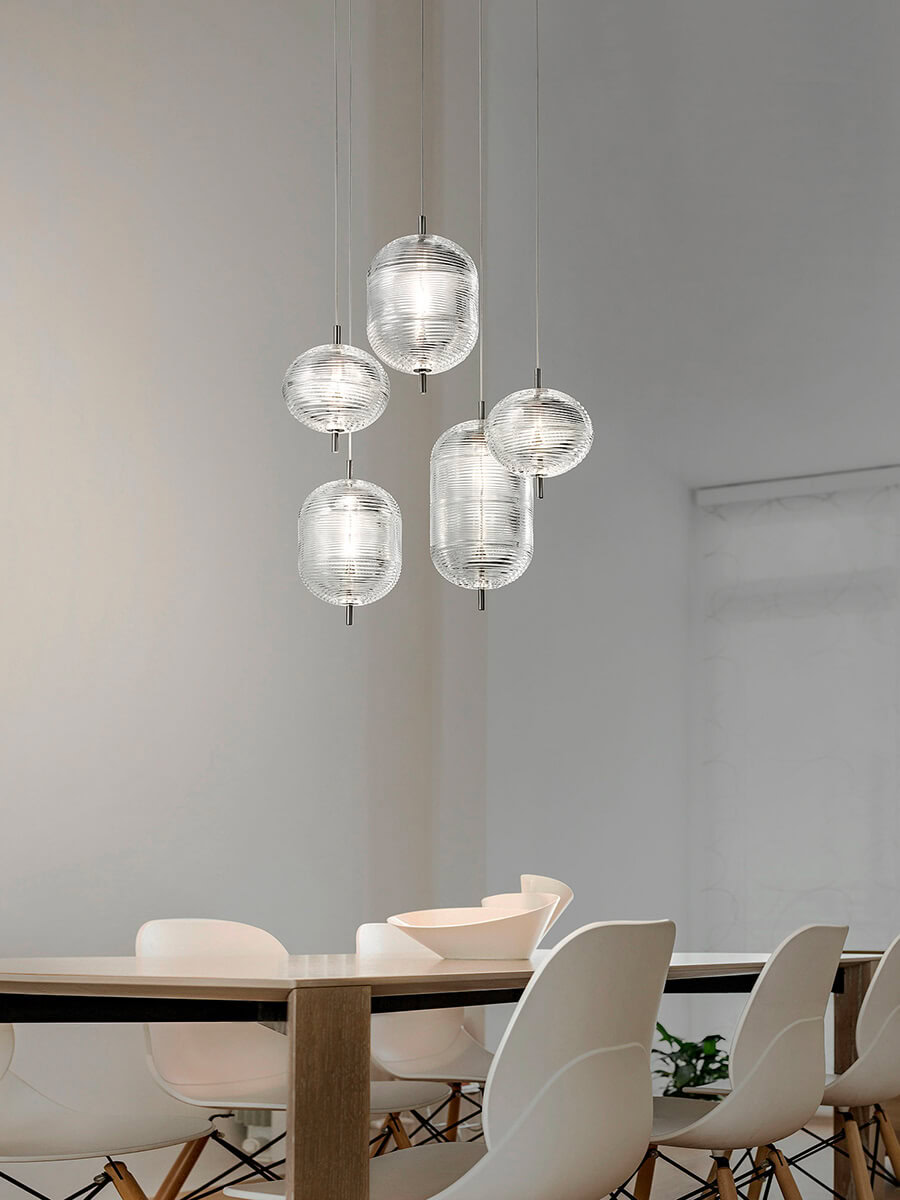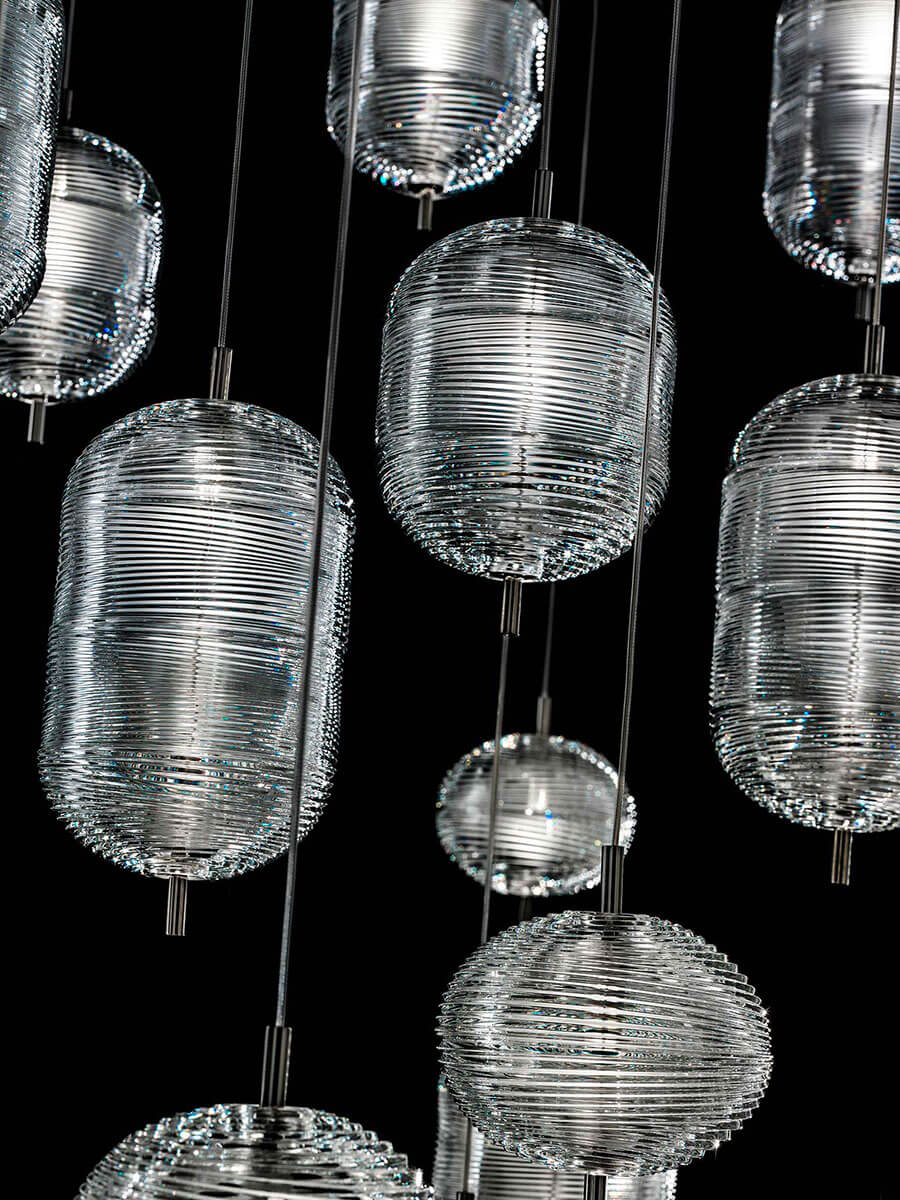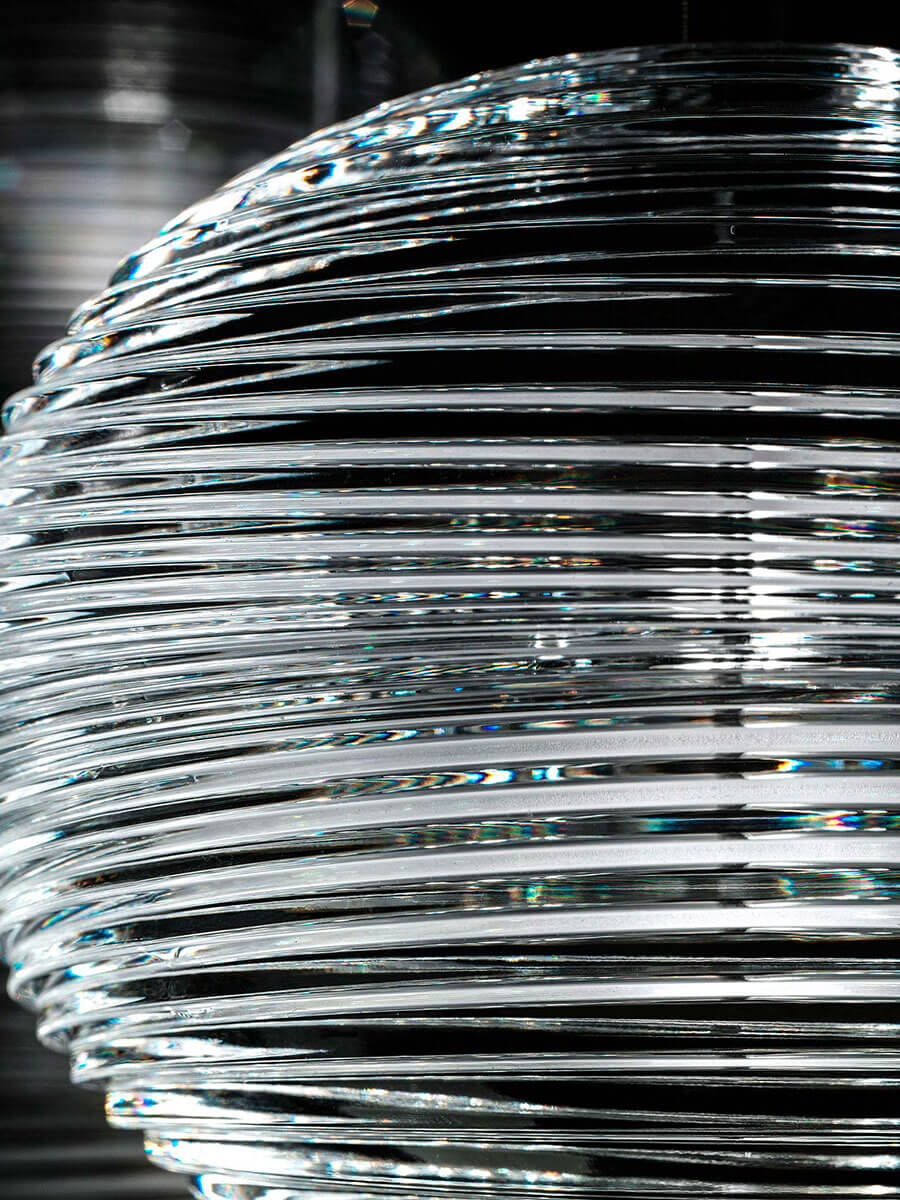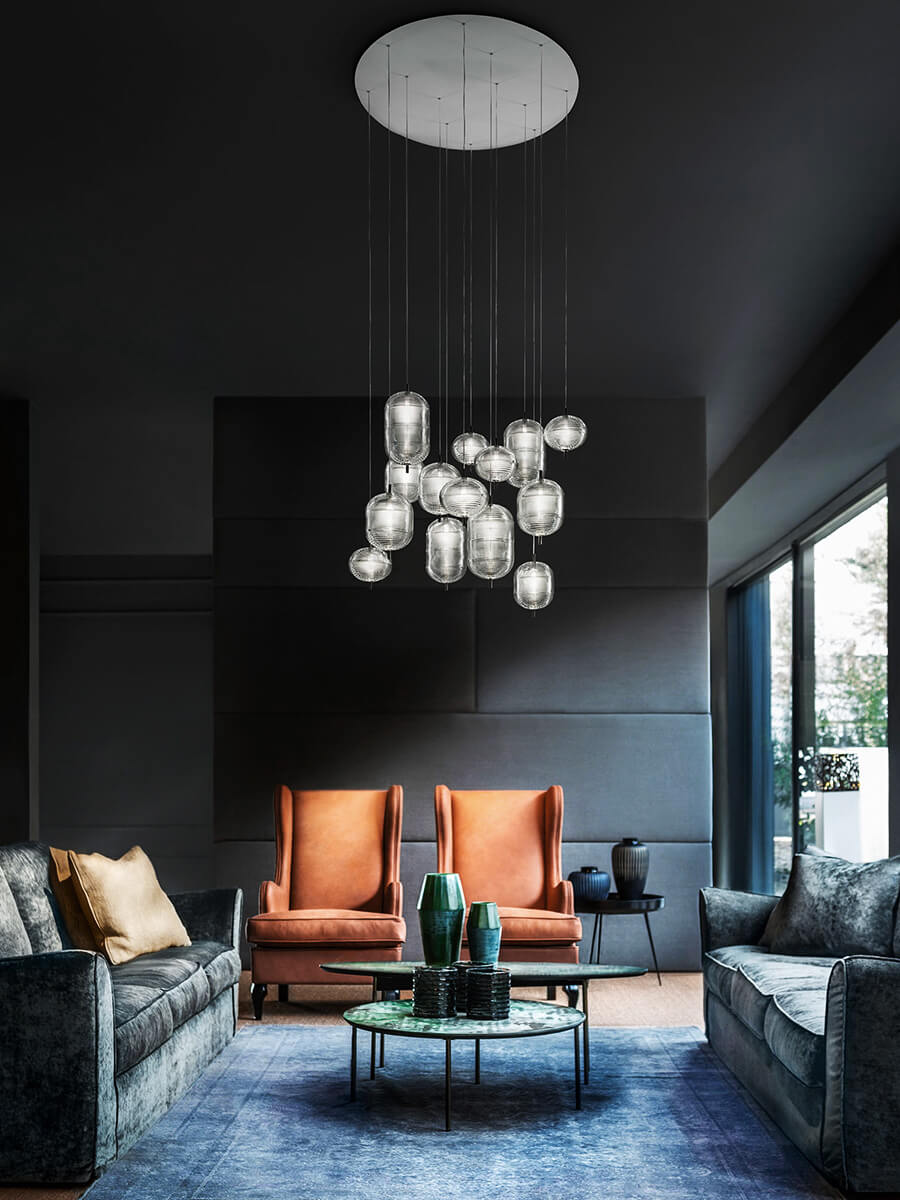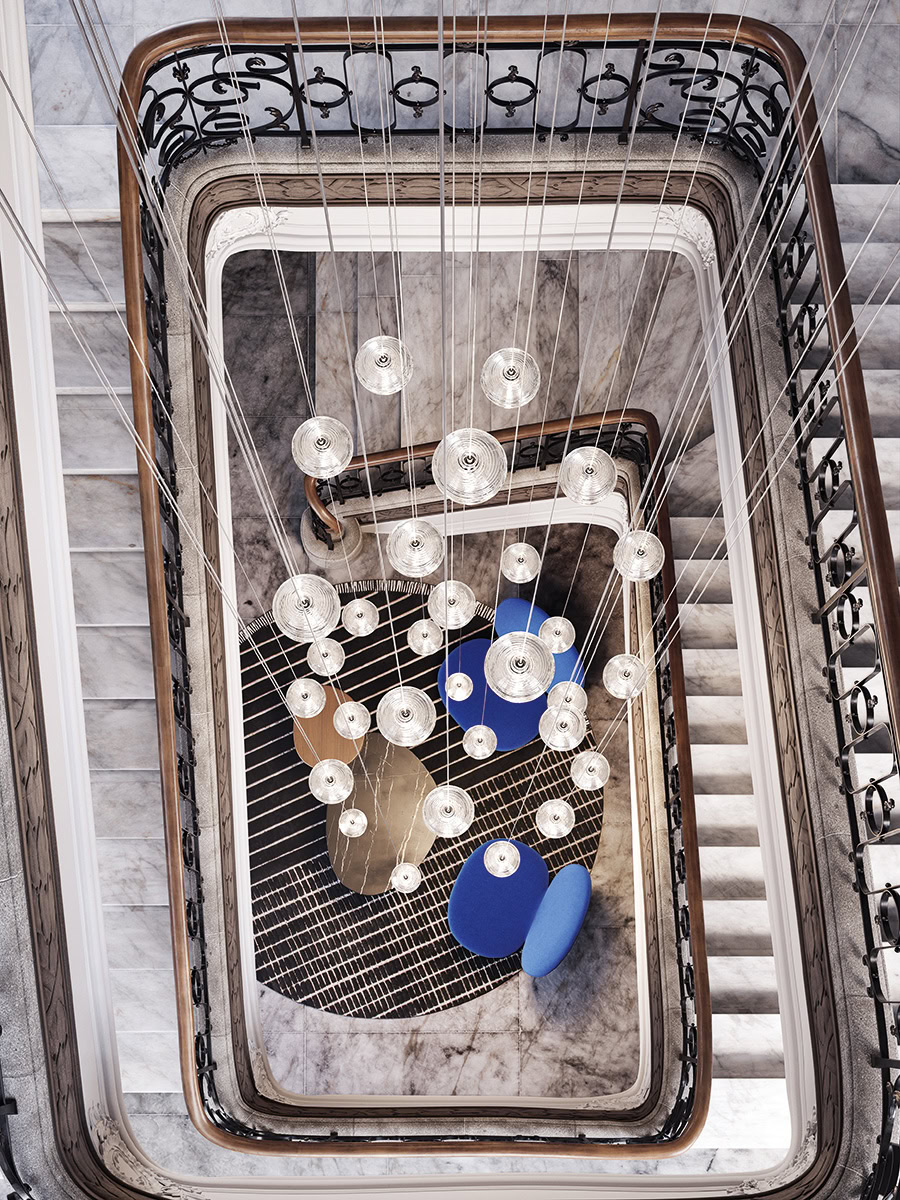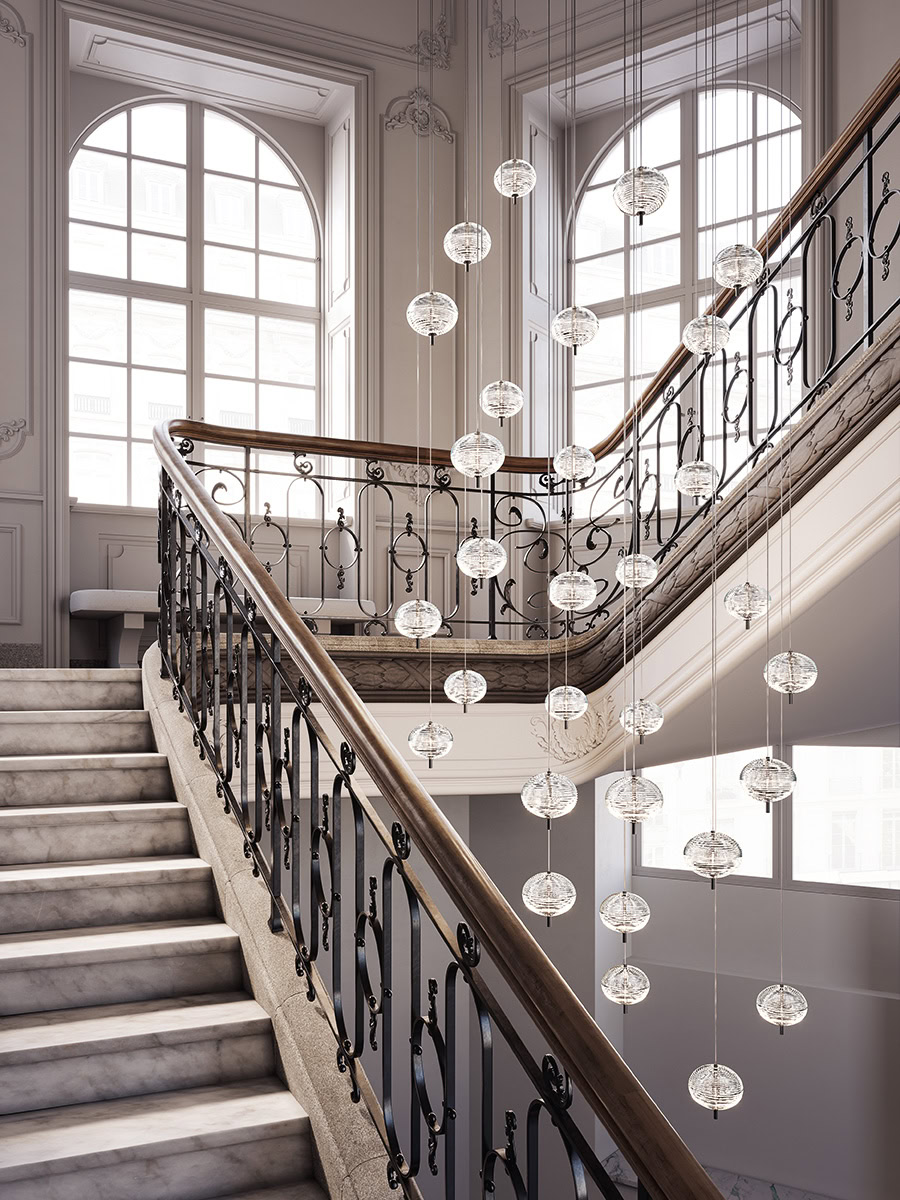 Jefferson
The Jefferson suspension lamp designed by Luca Nichetto is reminiscent of music and iconic images in psychedelic works of art from the 1960s. The vortex motif decorating the diffuser is embellished by the timeless classicism of Bohemian crystal, which diffuses evocative atmospheres of light. Dynamic in its many sizes and multiple compositions, Jefferson's elegance keeps up with the excellent performance of LED interior lighting.
Designed by Luca Nichetto,
Jefferson
is a suspension lamp in precious Bohemian crystal inspired by the psychedelic visual arts of the Sixties. The vortex pattern that characterises the surface of the diffuser recalls the artistic movement of the counterculture of the late 1960s and its kaleidoscopic and whirling chromatic patterns, which
Jefferson
elegantly celebrates in a subtle play of luminous suggestions.
Jefferson reinterprets the geometric pattern on Bohemian crystal through a special pressing technique that imprints meticulous details on the transparent surface. Jefferson's Mini version consists of two elliptical crystal diffusers joined together on a black chrome or golden frame that seems to make the crystal rotate like a spinning top. The addition of cylindrical modules extends the size of the lamp in Small and Medium variants thanks to a simple interplay of joints.
Suspended from a thin yet highly resistant cable thanks to the built-in Kevlar reinforcement, Jefferson diffuses a warm and elegant light. It features a 3 W LED module with a Colour Rendering Index (CRI) equal to 90, meaning true colour reproduction. The light developed by the LED source is enhanced by the interplay of reflections between the surface motifs of the crystal and the frame. The different dimensions of Jefferson and the possibility of cluster compositions multiply the dynamics of light and infuse a personal touch to different environments. An evocative combination of form and sign, classicism and innovation, Jefferso represents a refined solution to transform any space into a warm living environment.
Jefferson mini
Discover the spec sheets
| | | | |
| --- | --- | --- | --- |
| | | | |
Jefferson small
Discover the spec sheets
| | | | |
| --- | --- | --- | --- |
| | | | |
Jefferson medium
Discover the spec sheets
| | | | |
| --- | --- | --- | --- |
| | | | |
See all options

Jefferson mini
Jefferson small
Jefferson medium
Create your own composition with Lodes canopies!