ROD
The slender stem connects two imaginary blocks of cement, rising from the base and supporting the shade, which hosts the LED light source. To adjust the level of light, the user can simply touch the top of the shade.
ROD › TAVOLO CORDLESS
Rod's design concept originates from the form of a construction rod.
ROD, finish: Dark Asphalt
ROD, finitura: Ivory e Dark Asphalt
ROD
Small yet robust, the lamp is portable and rechargeable via a C-type-USB port, which is protected by a rubber cap. This specific feature allows the light to be protected from dust, dirt and splashes, making Rod a perfect choice for use within hospitality venues as well as residential settings.
Available in Moss Gray, Soft Pink, Ivory and Dark Asphalt, this new table lamp has a color to suit every mood.
CATEGORY › CORDLESS TABLE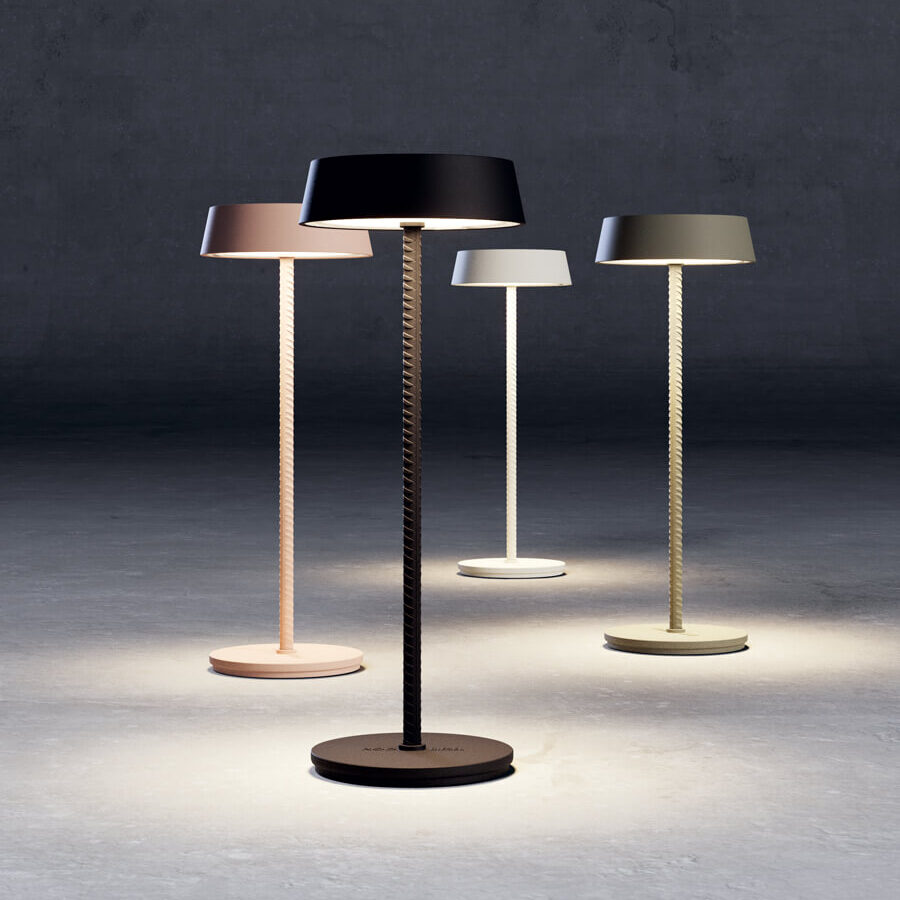 ROD, finishes: Ivory, Dark Asphalt, Moss Gray, Soft Pink
ROD
Discover the spec sheets
| | | |
| --- | --- | --- |
| | | |
Recharge Cart
Discover the spec sheets
| | | |
| --- | --- | --- |
| | | |
See all options