Rain, Design by Andrea Tosetto, 2015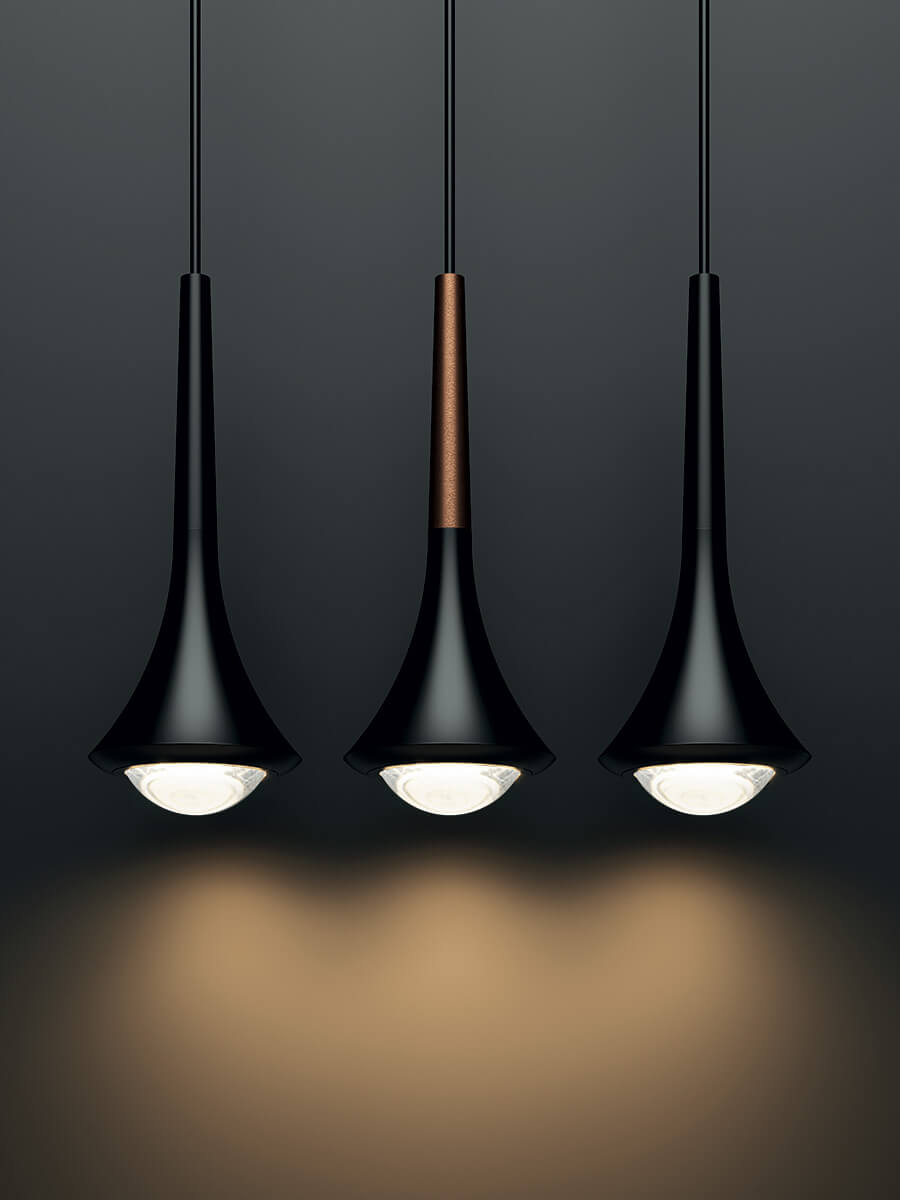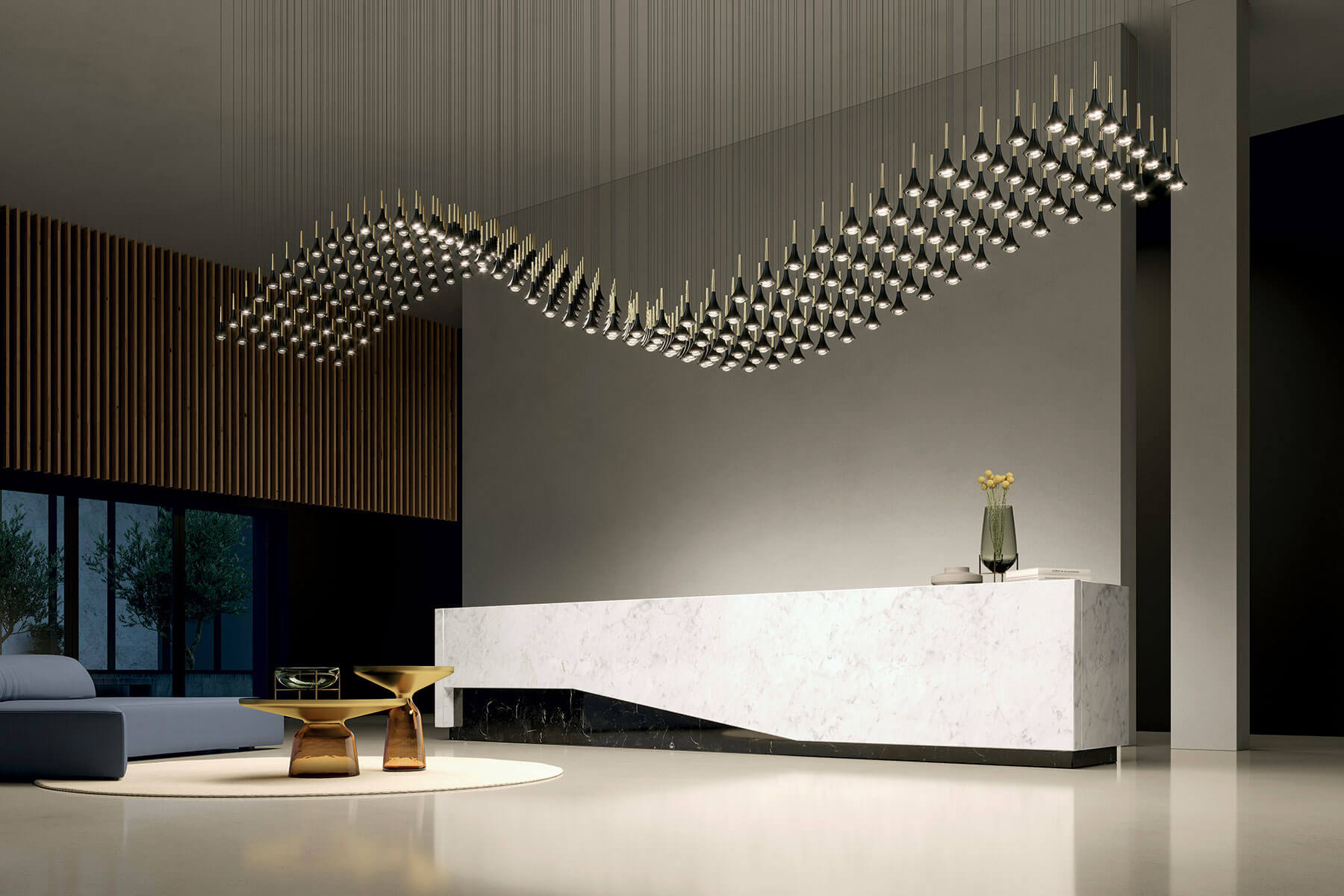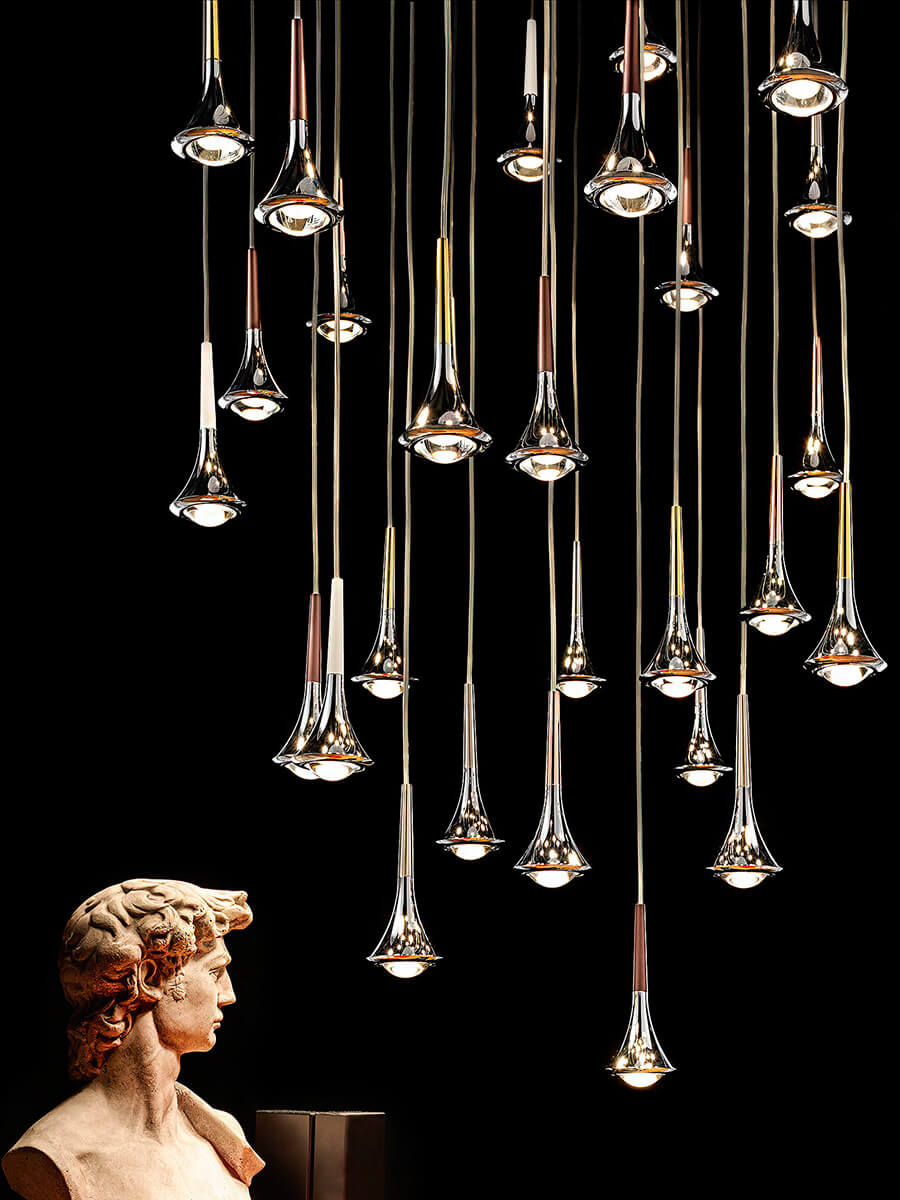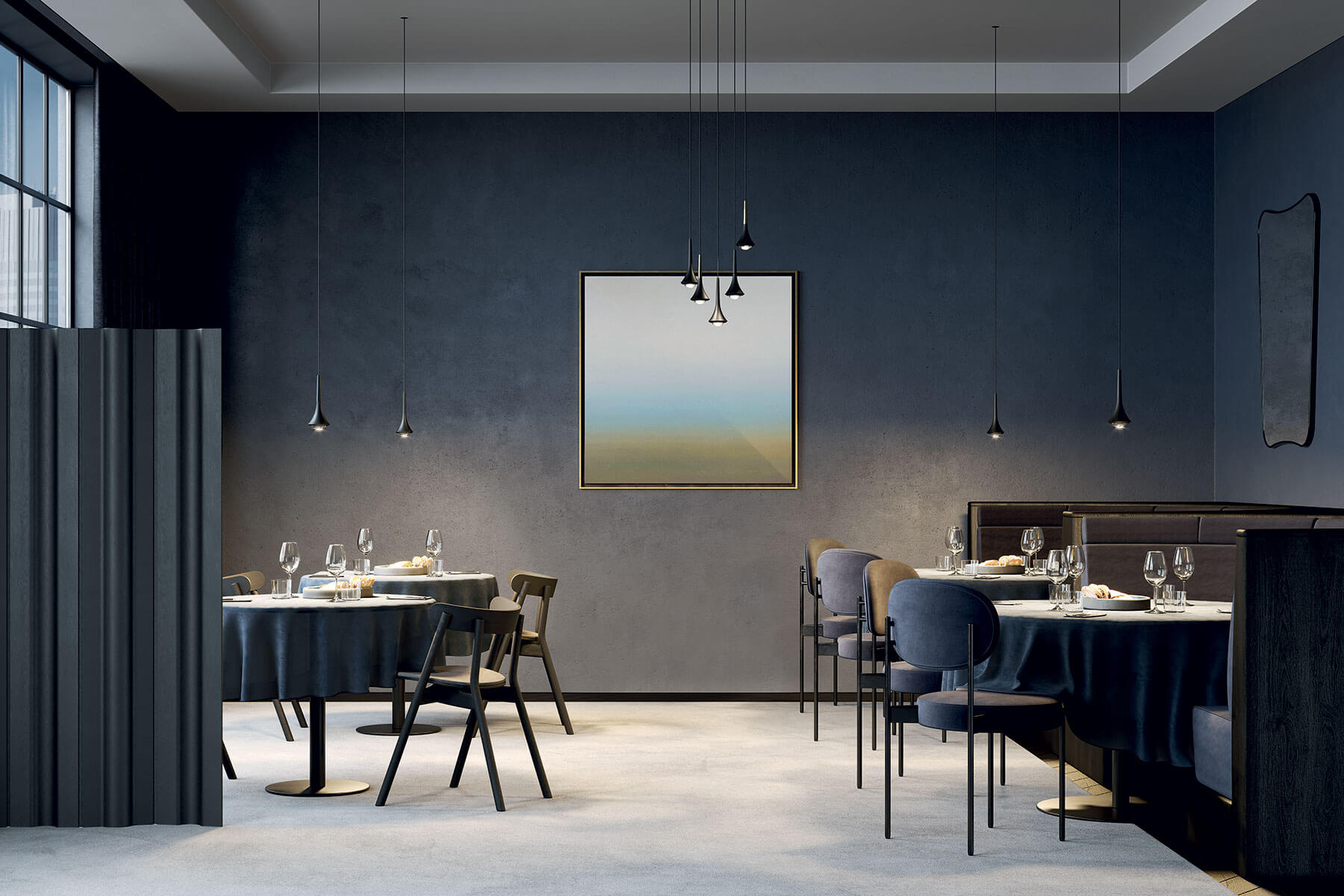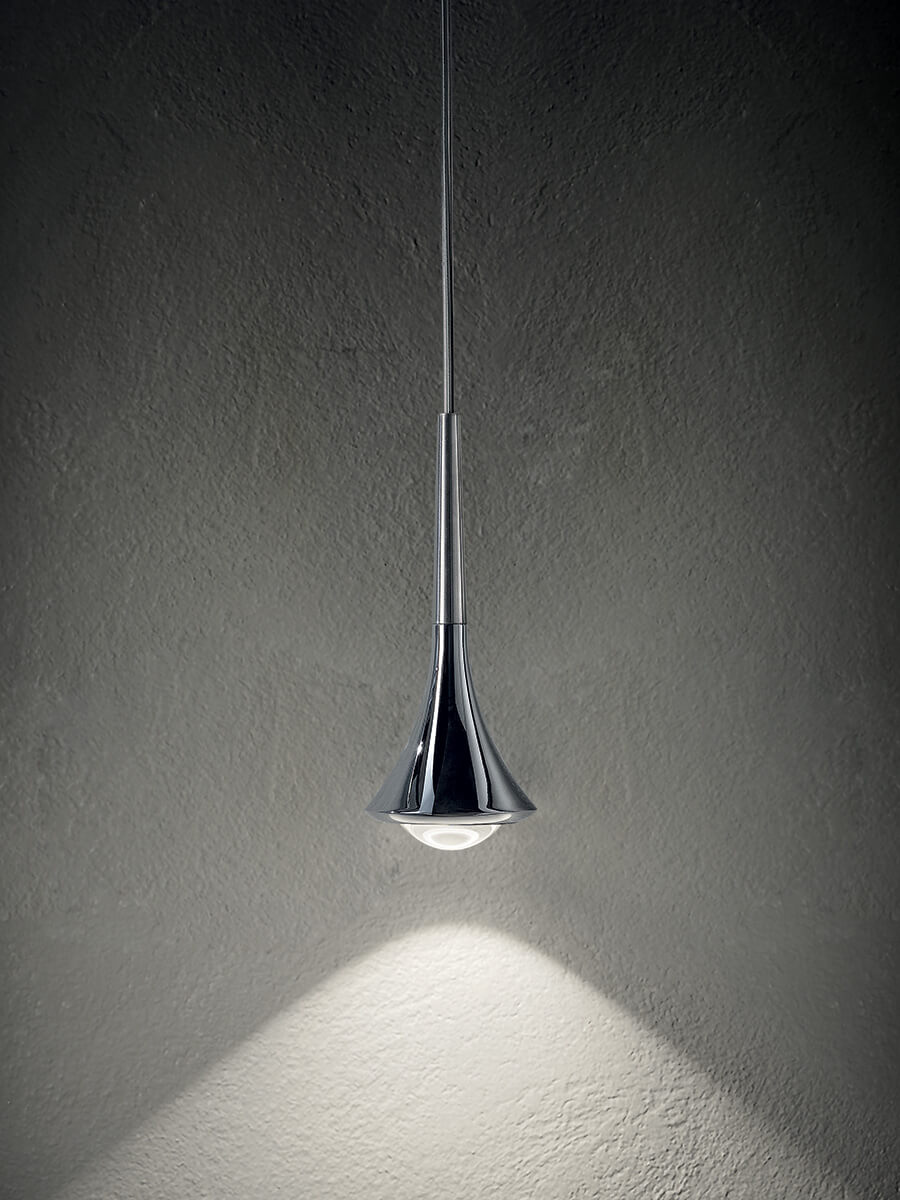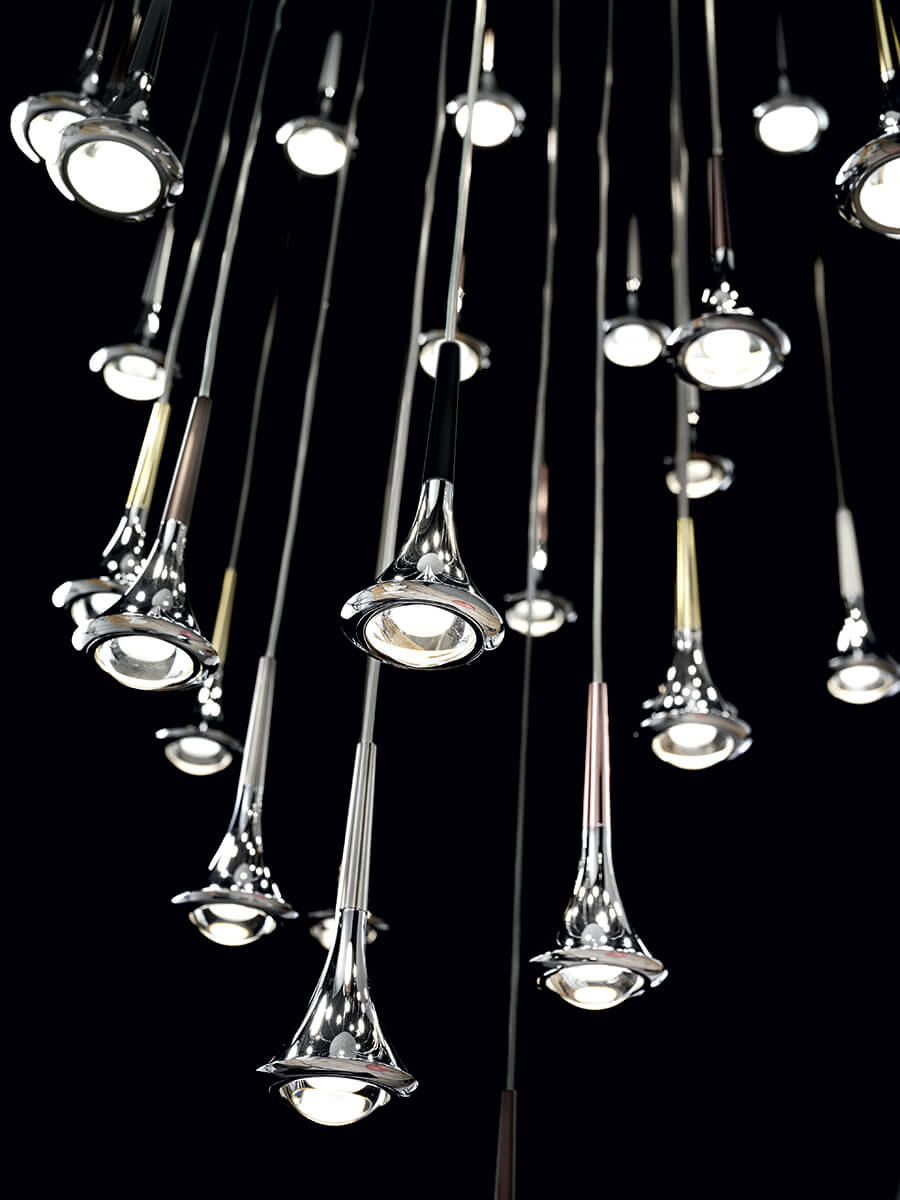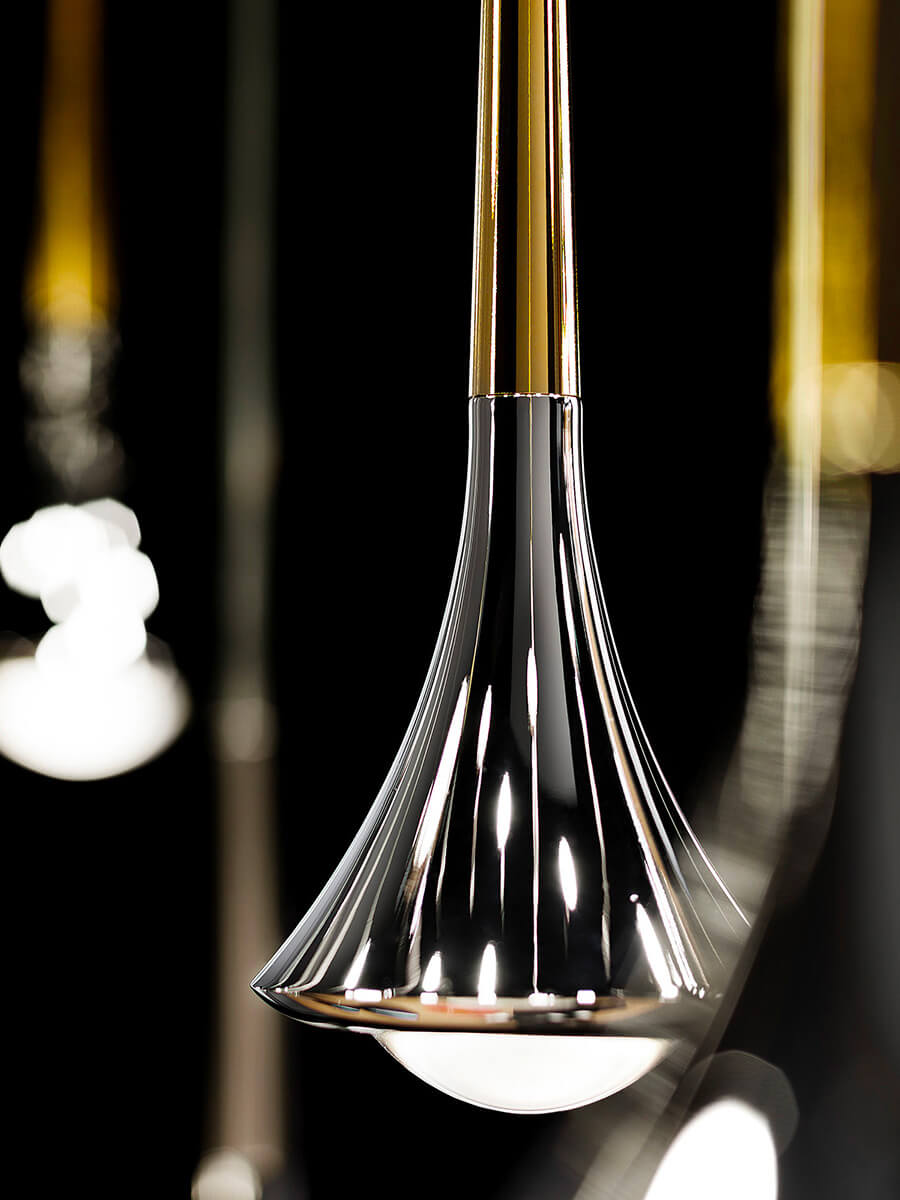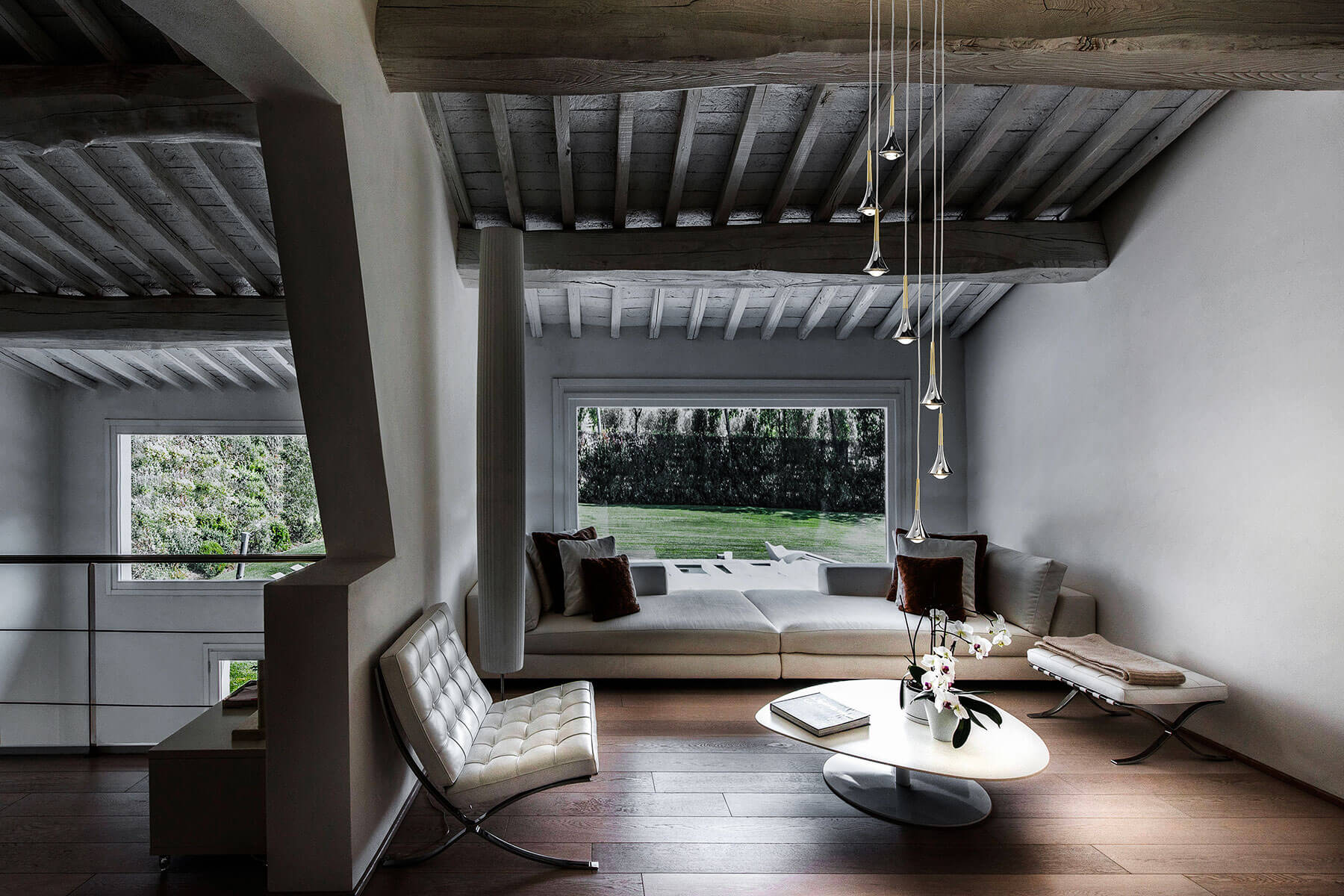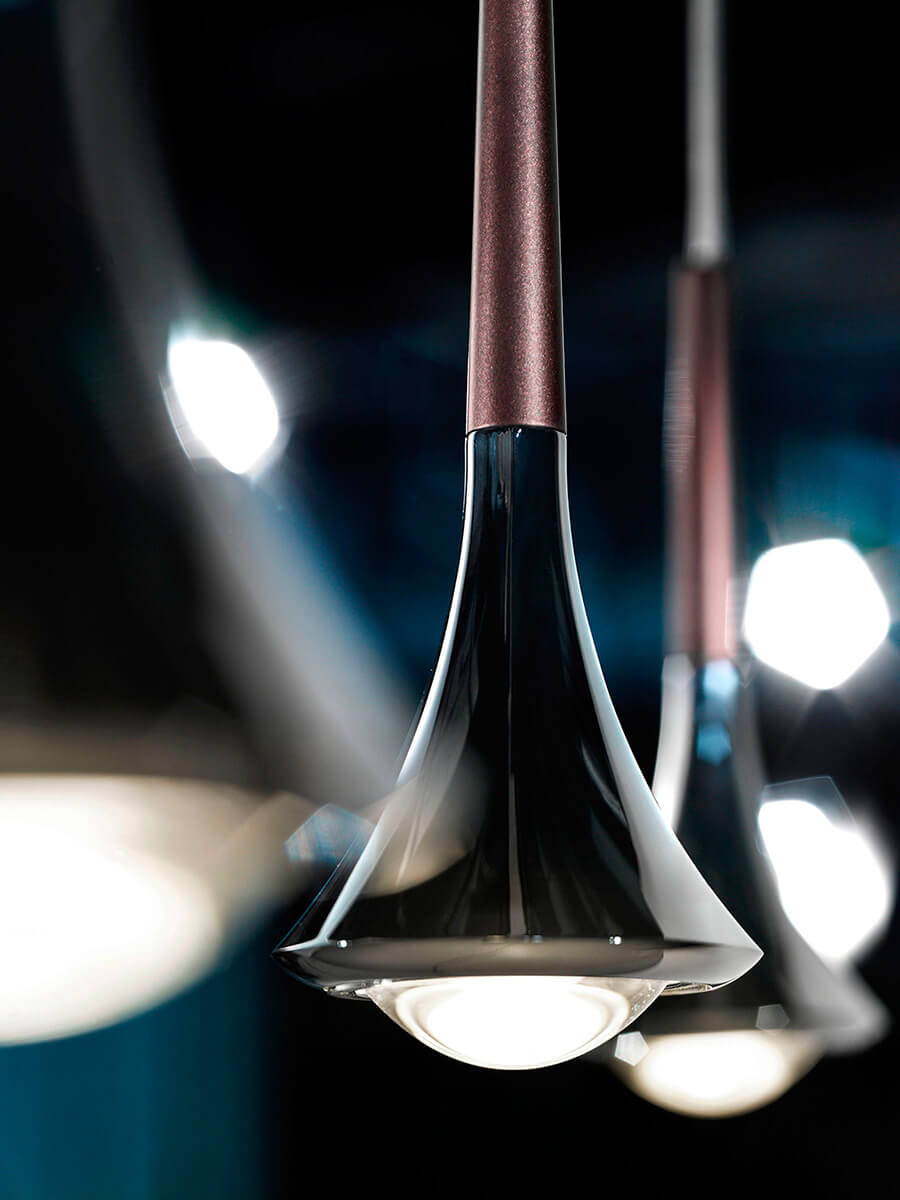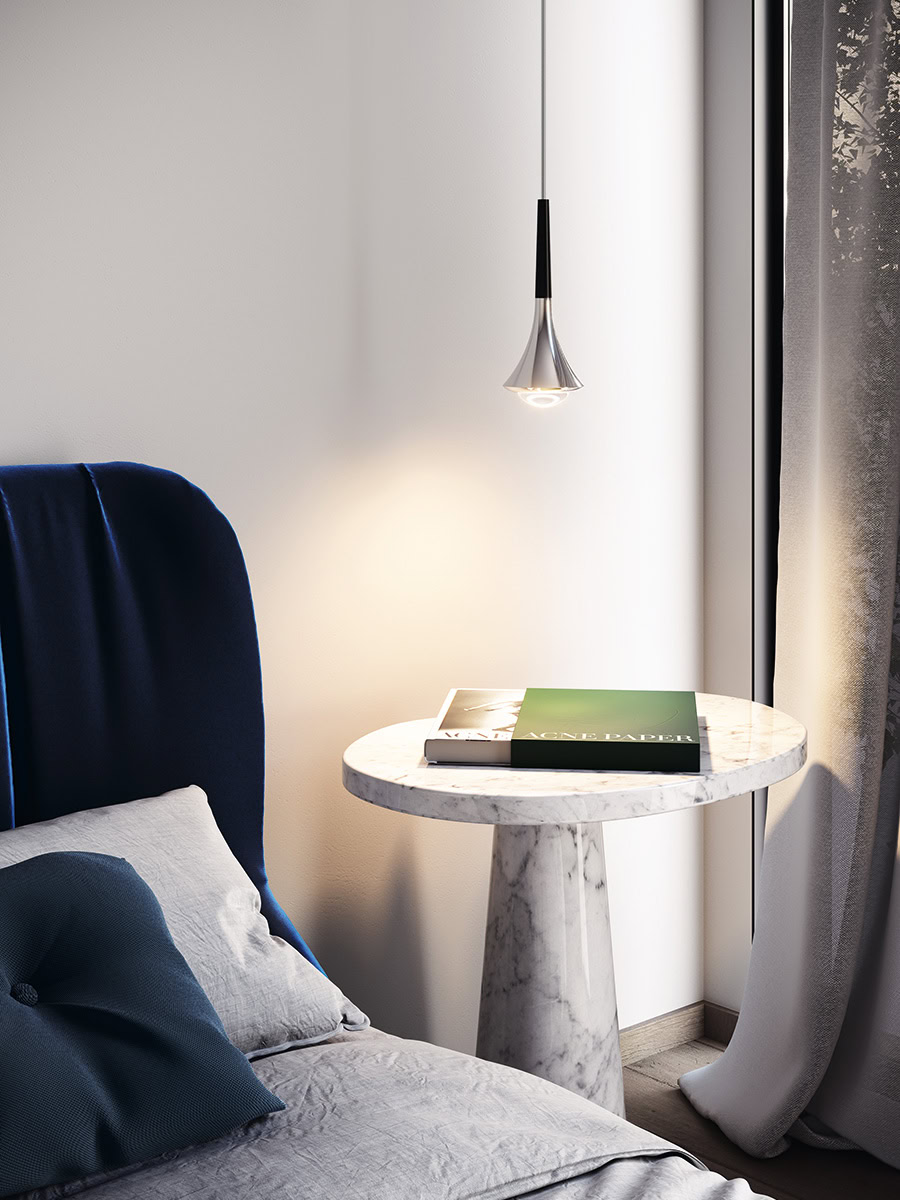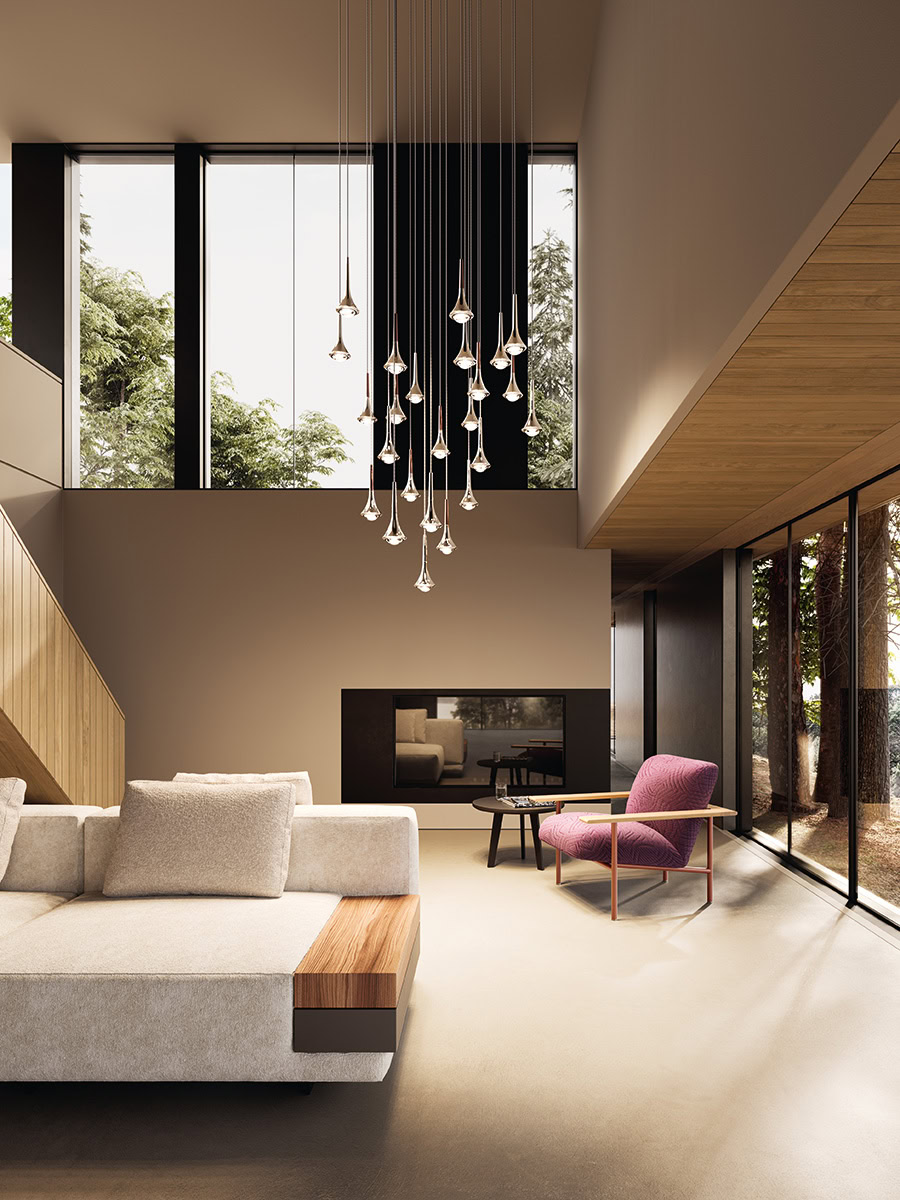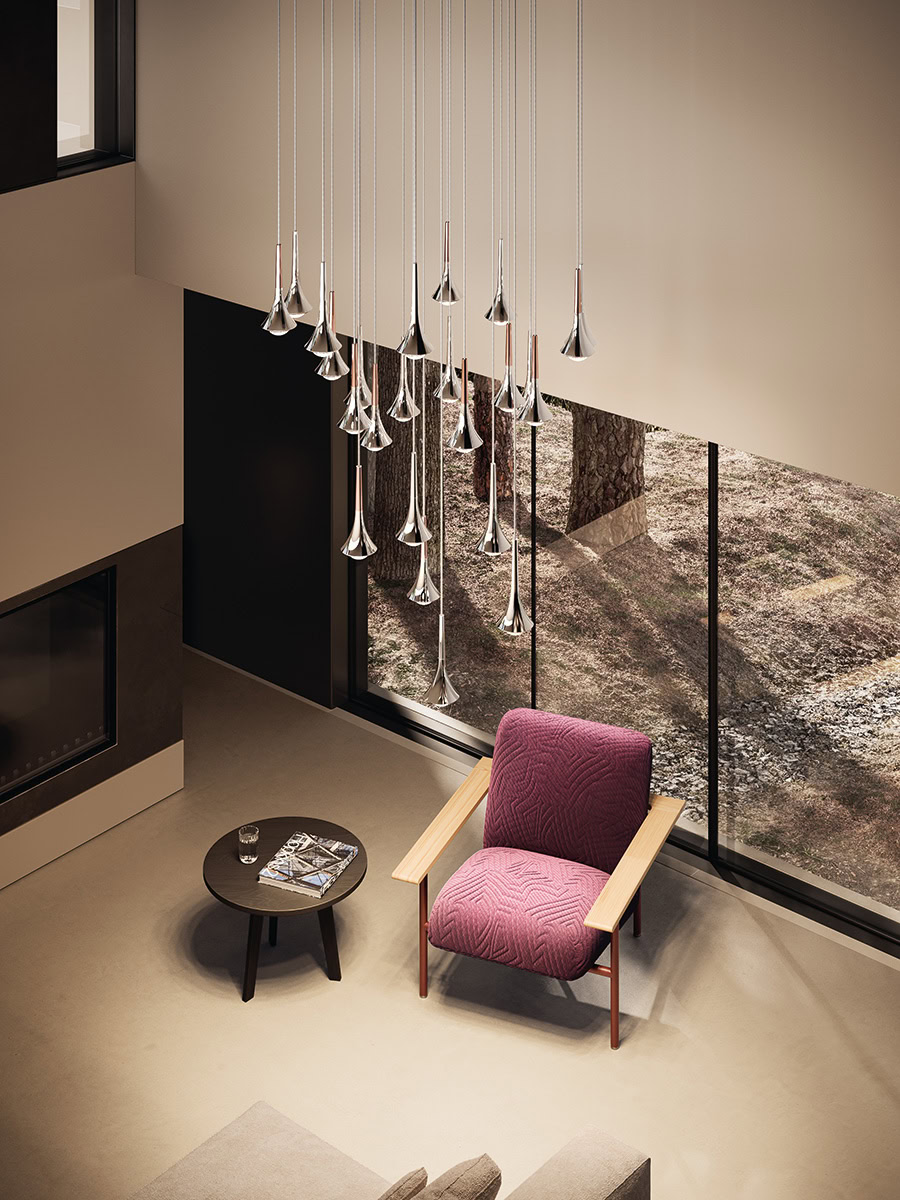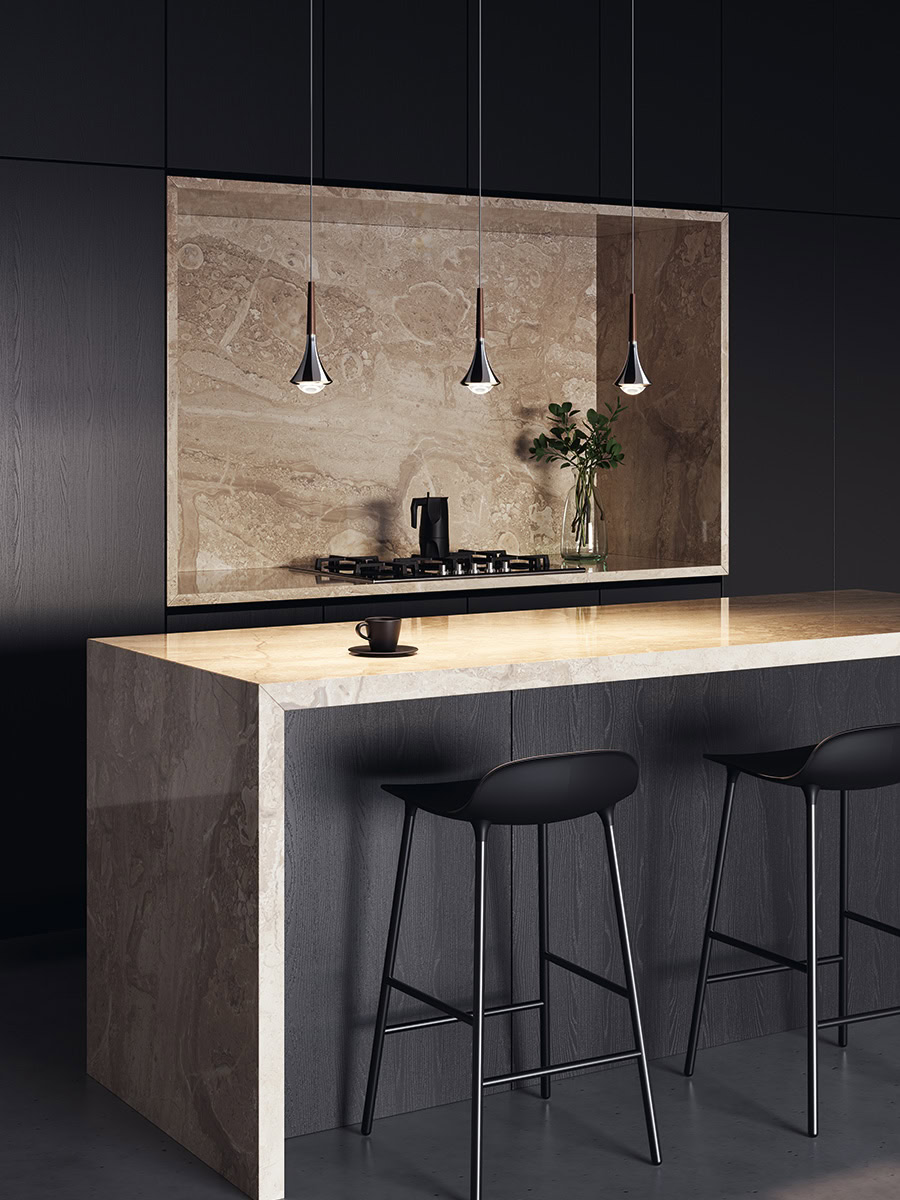 Rain
Rain falls from the ceiling like a drop of spring rain, with a linear movement that accentuates the curvaceous conical forms of its body. A metal suspension lamp with an LED light source projected toward a convex lens—simple and effective, elegant and extremely bright, to be used either independently or as a design composition.
Inspired by the lightness of spring rain, Rain interprets the movement of the drop, capturing the specific moment, suspending it in space and time. Simple and linear, its form enhances the LED light, projecting it toward a convex lens. The aluminium body is available in two finishes, chrome and matte black, which can be matched with five different accents (coppery bronze, brushed chrome, gold, rose gold, matte black). Singularly, it is perfect for minimal furnishing insofar as it creates a scenic and specific light source, for example on a bedside table. Installed as a cluster with up to 36 monochromatic or coloured elements, Rain gives life to spectacular compositions distinguished by their dynamic and original character.
Rain is suspended from a thin power cord, up to 4 metres long. The diffuser, a convex glass lens, houses a 7 W LED module that can provides either warmer (2700 K) or colder (3000 K) light. The lens projects direct light without glare, with a colour rendering index (CRI) of 90, reflecting the natural colour of objects without distorting them. A sophisticated lamp, featuring a diameter of just 8.5 cm, which offers powerful lighting capable of enhancing the space and creating the perfect atmosphere.
Rain
Discover the spec sheets
| | | | |
| --- | --- | --- | --- |
| | | | |
See all options

Create your own composition with Lodes canopies!