Spider, Design by Andrea Tosetto, 2015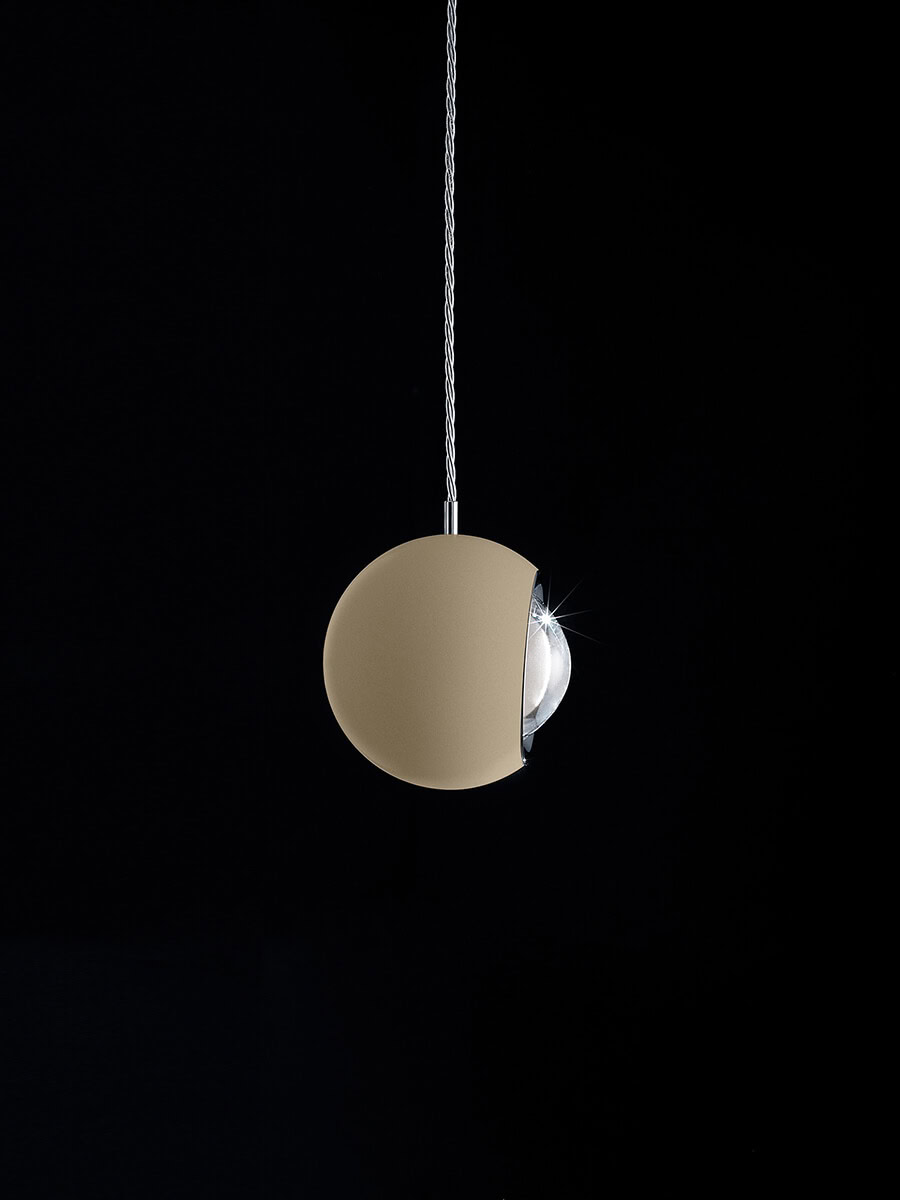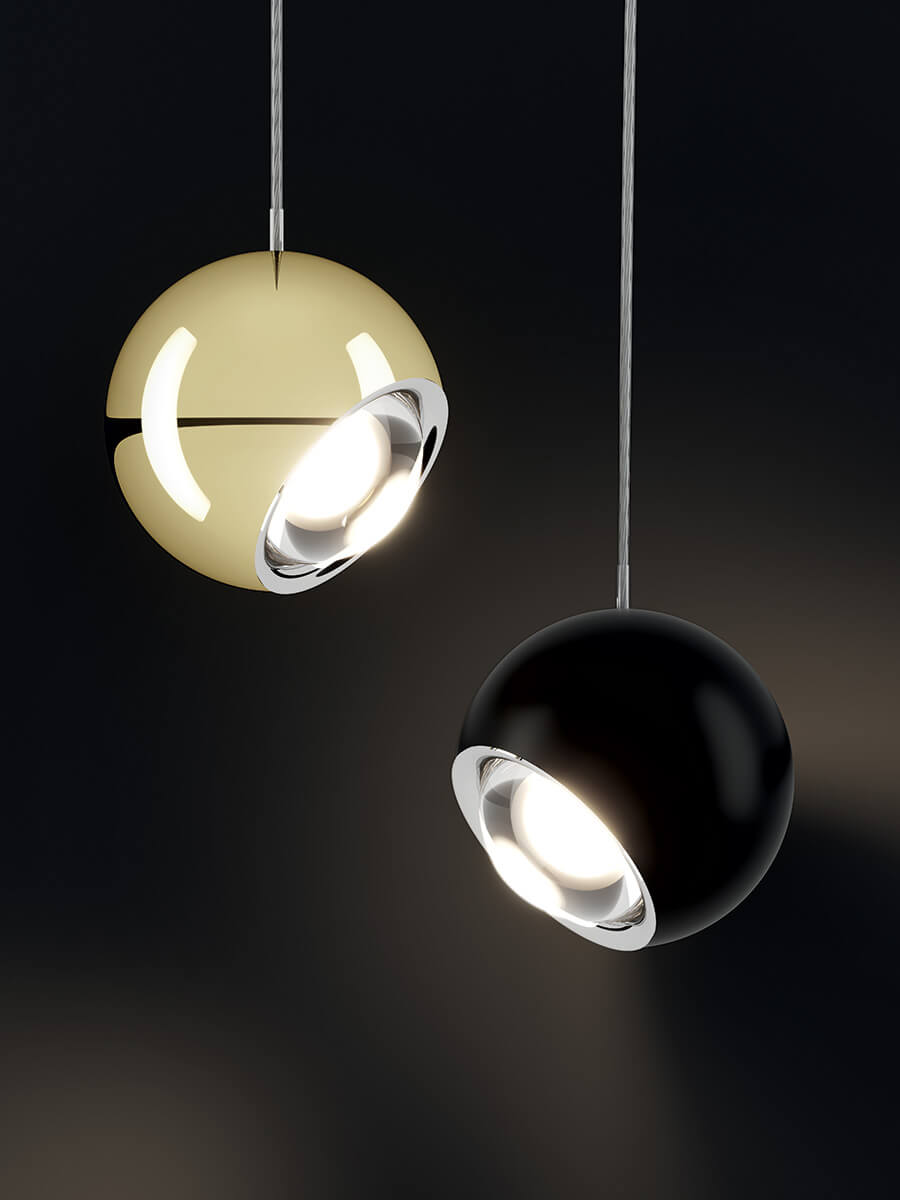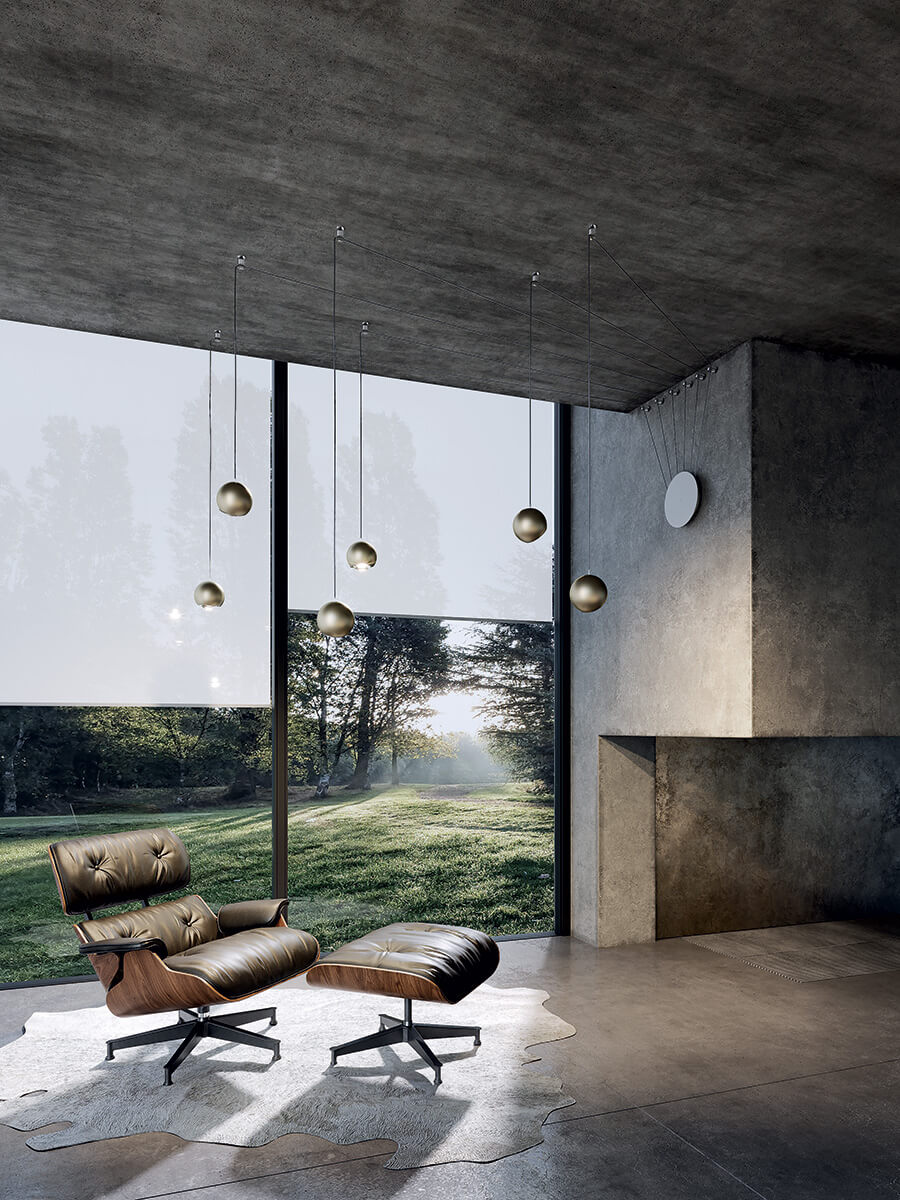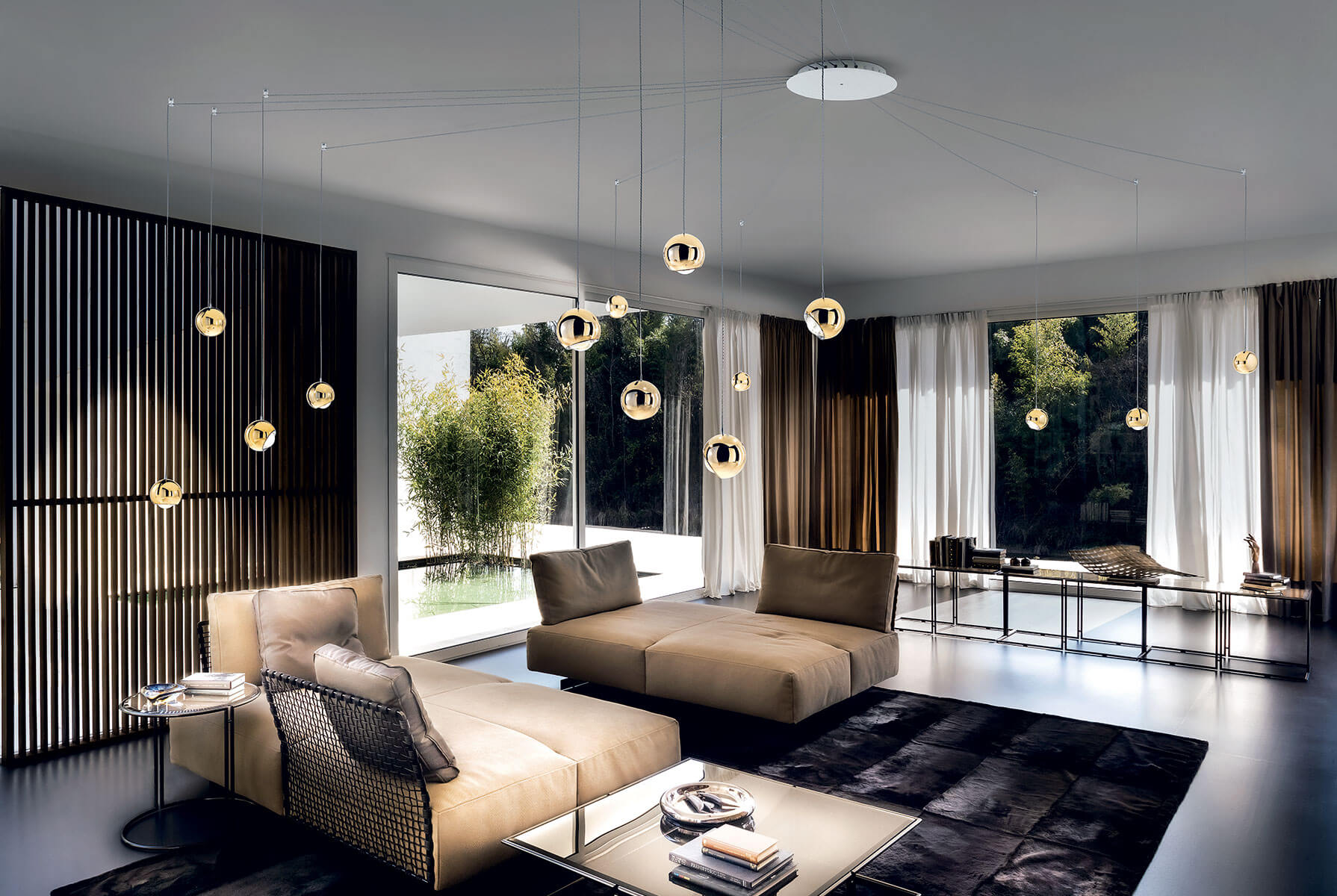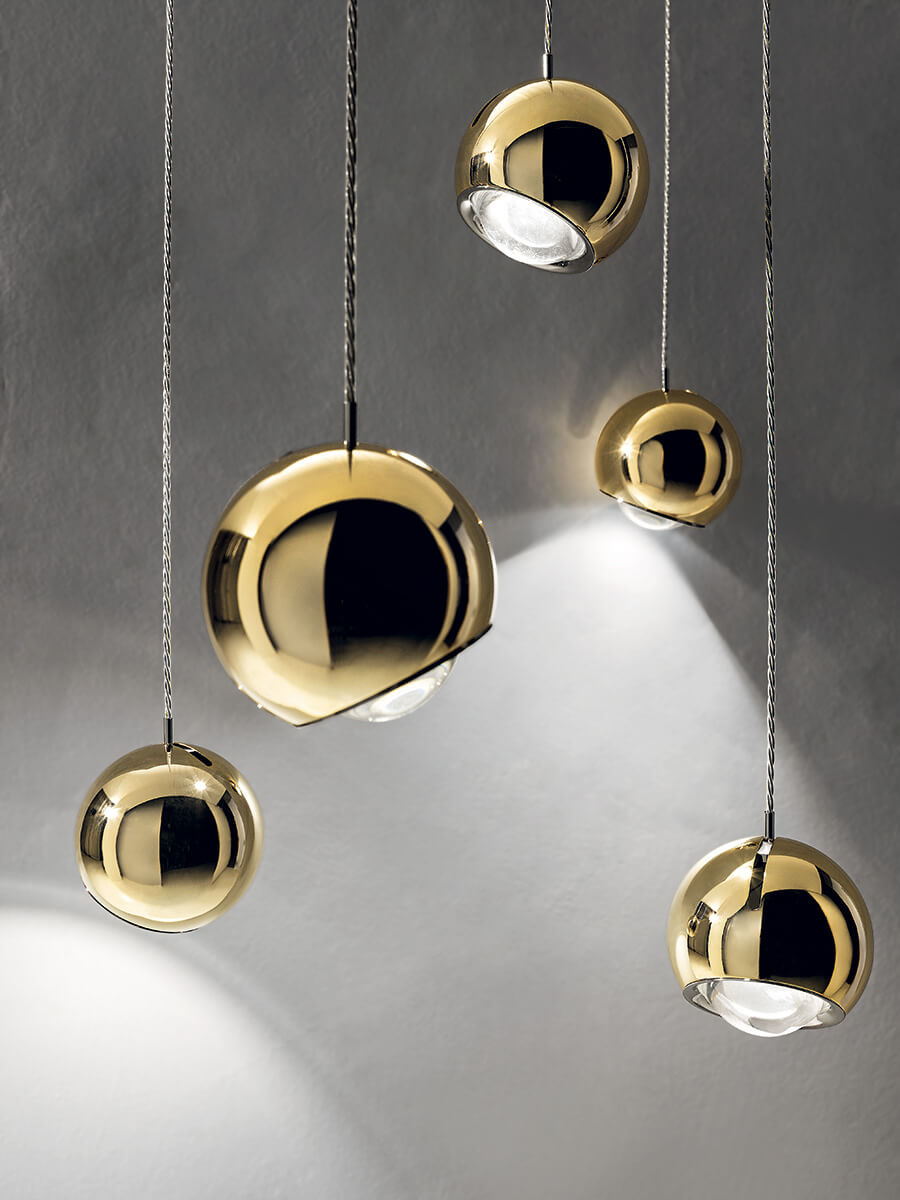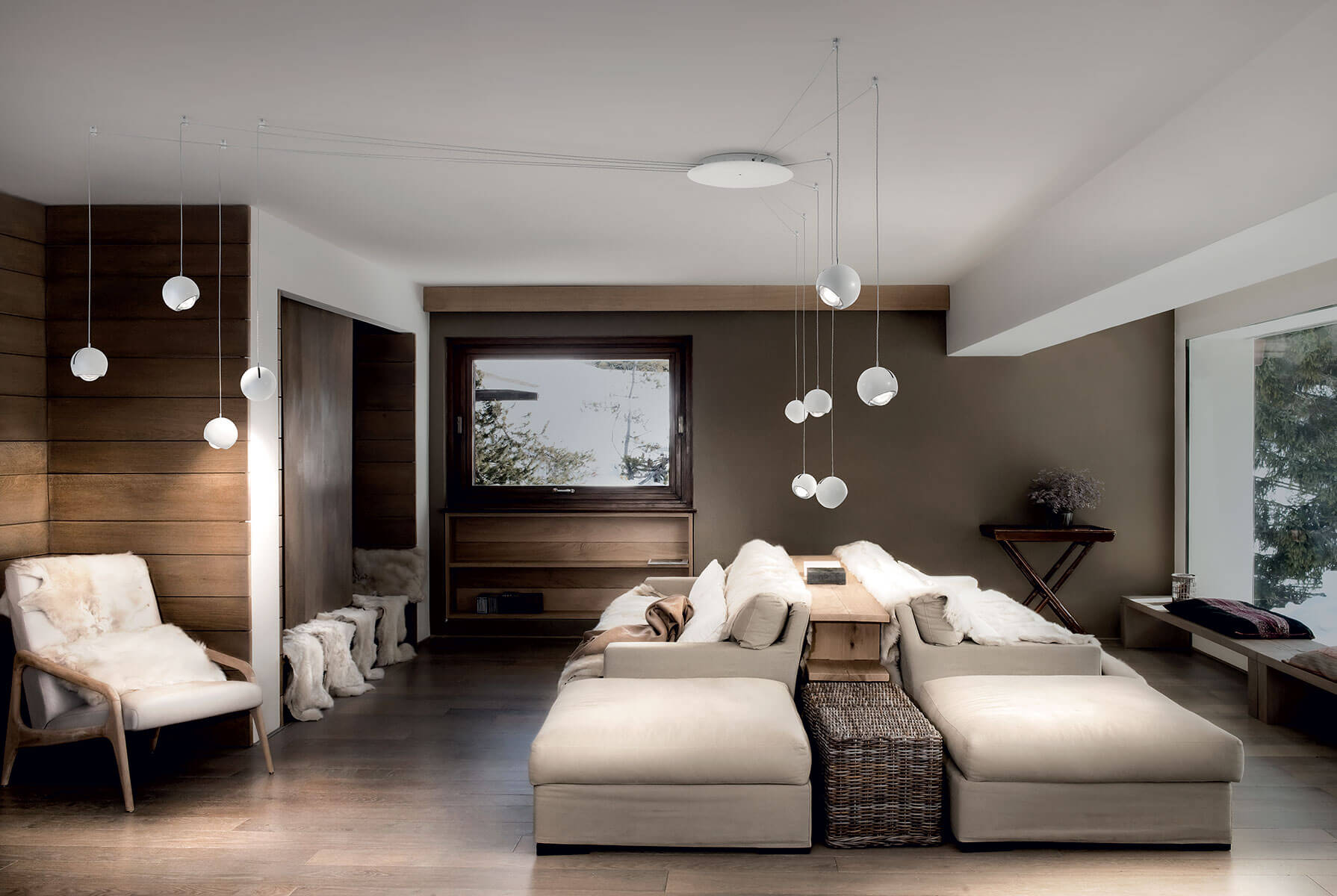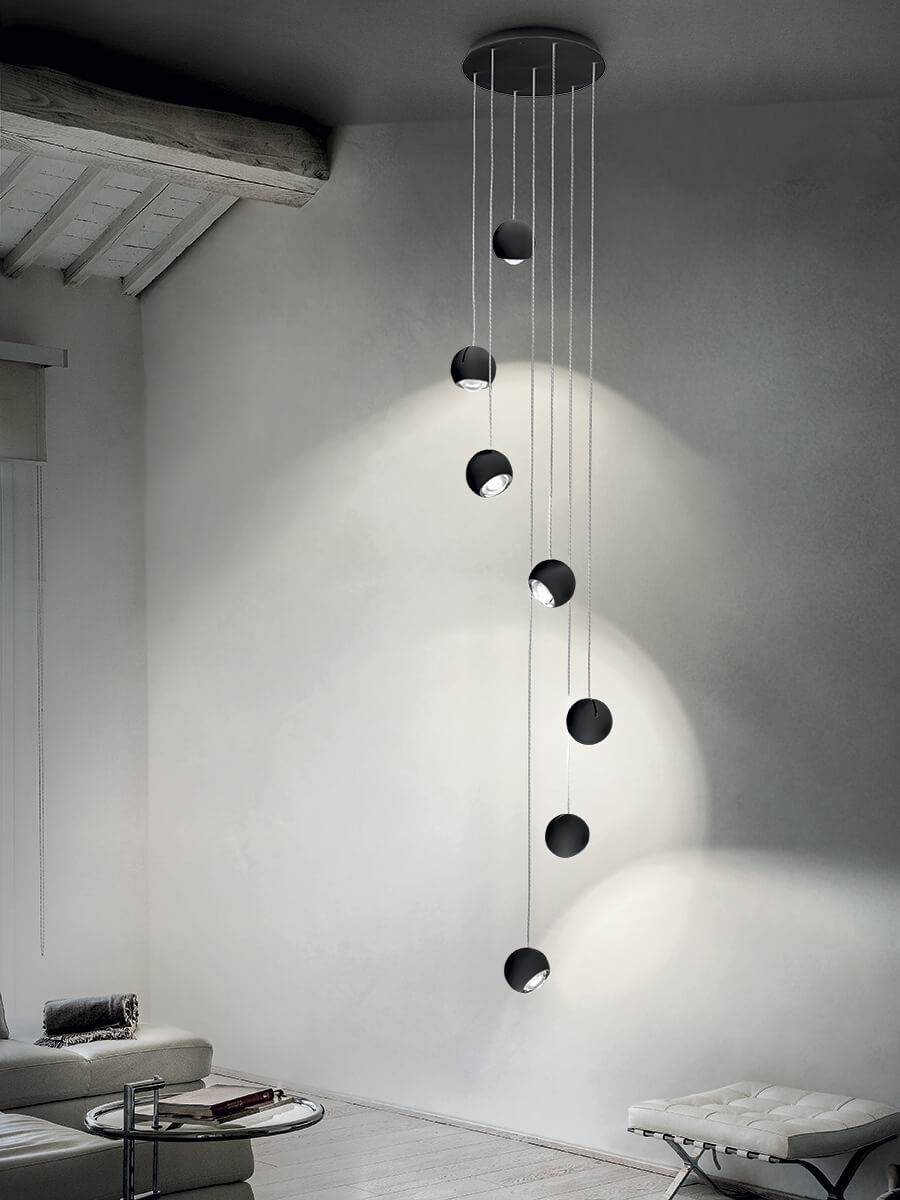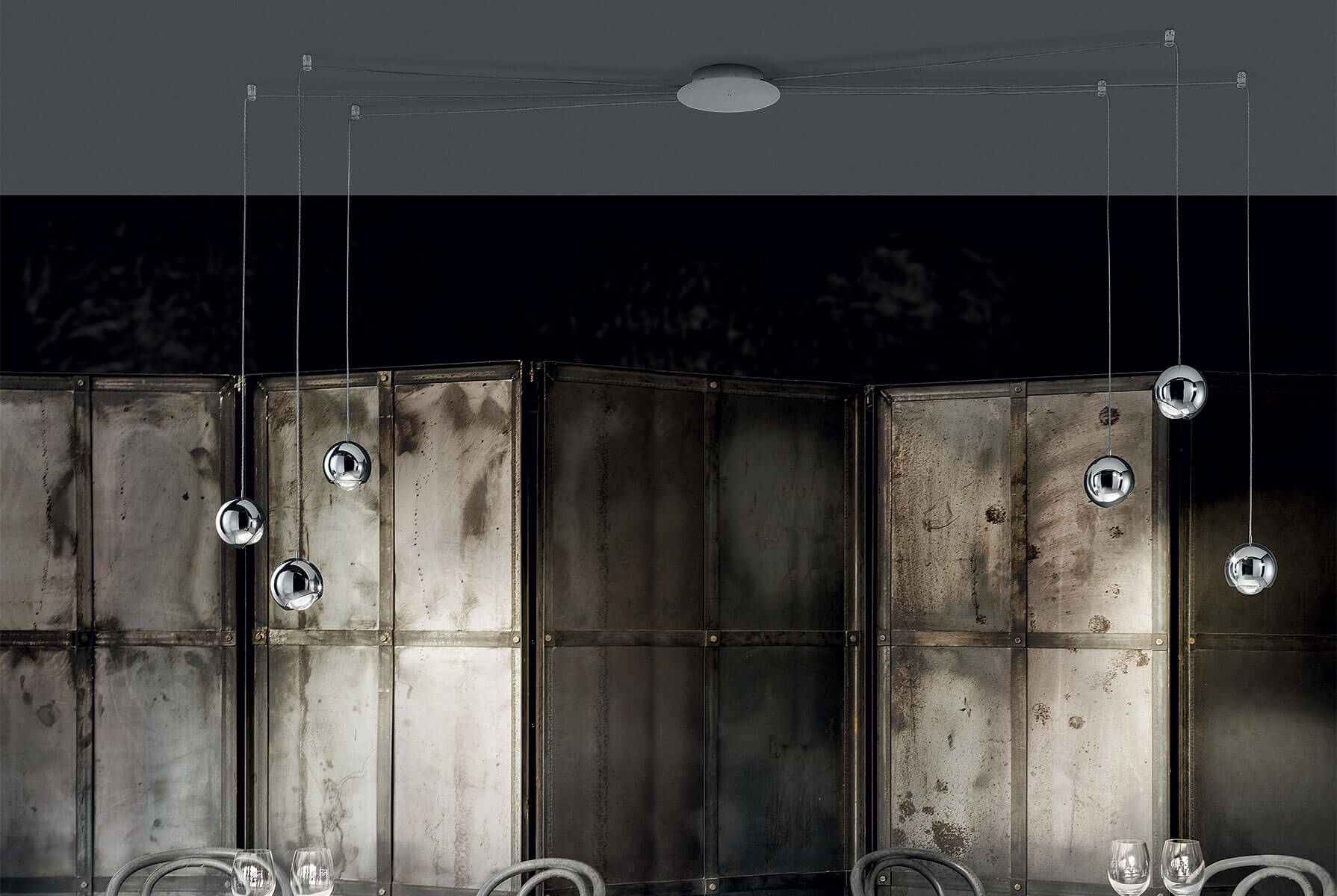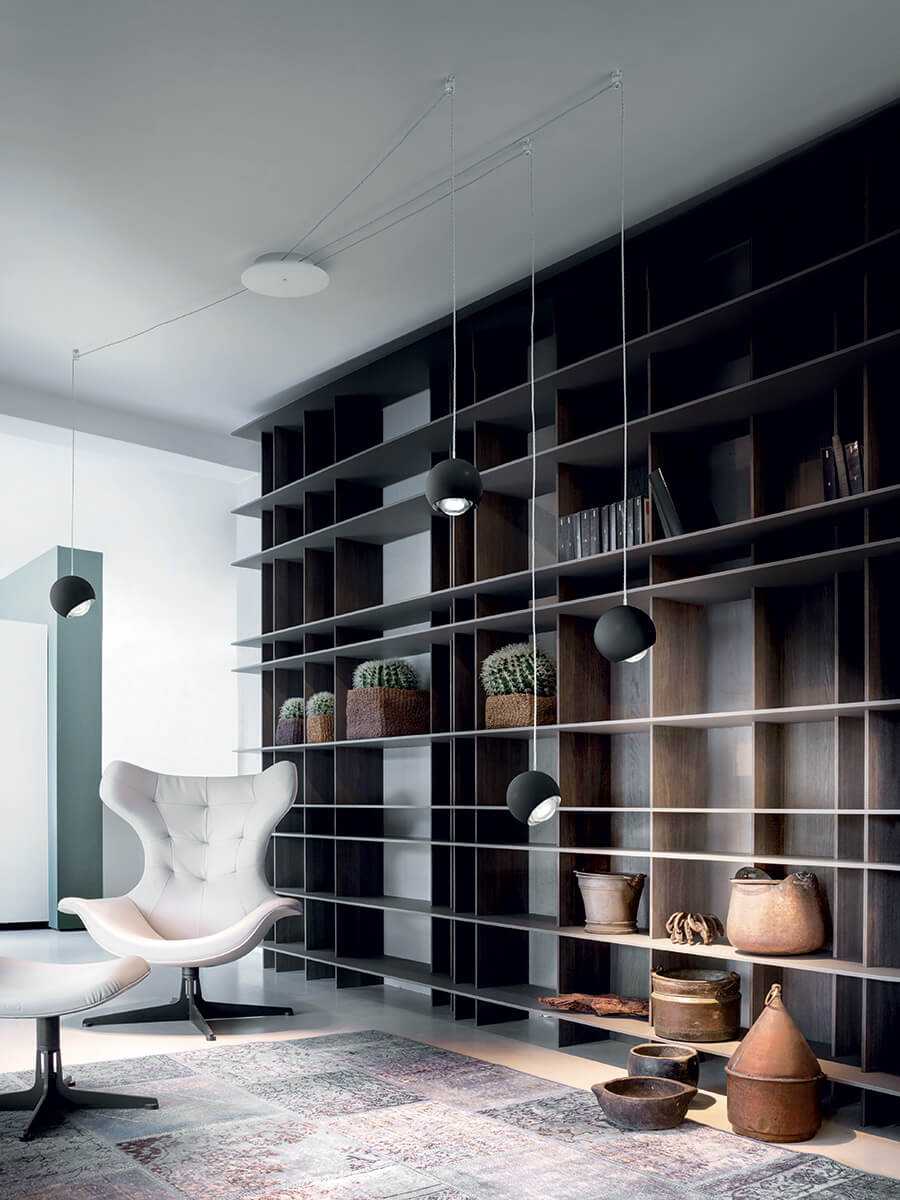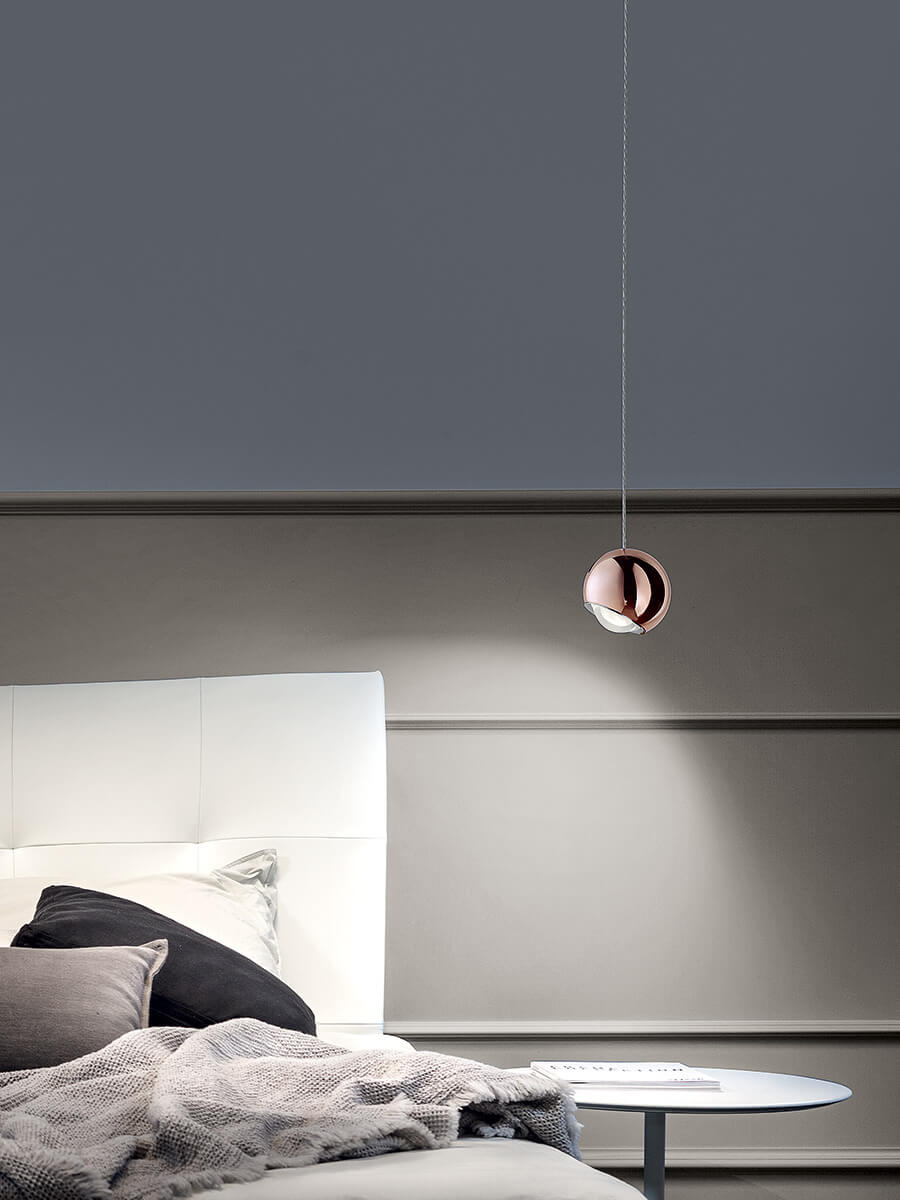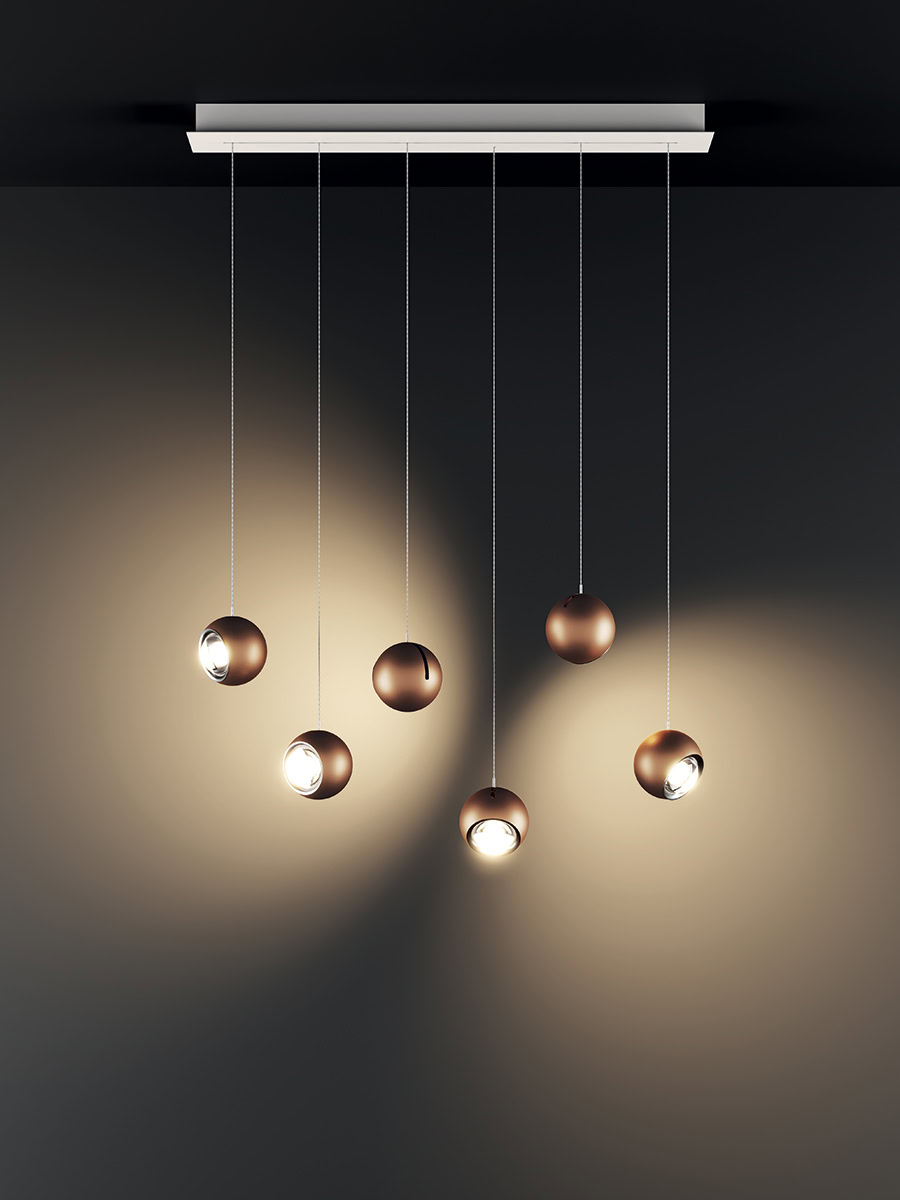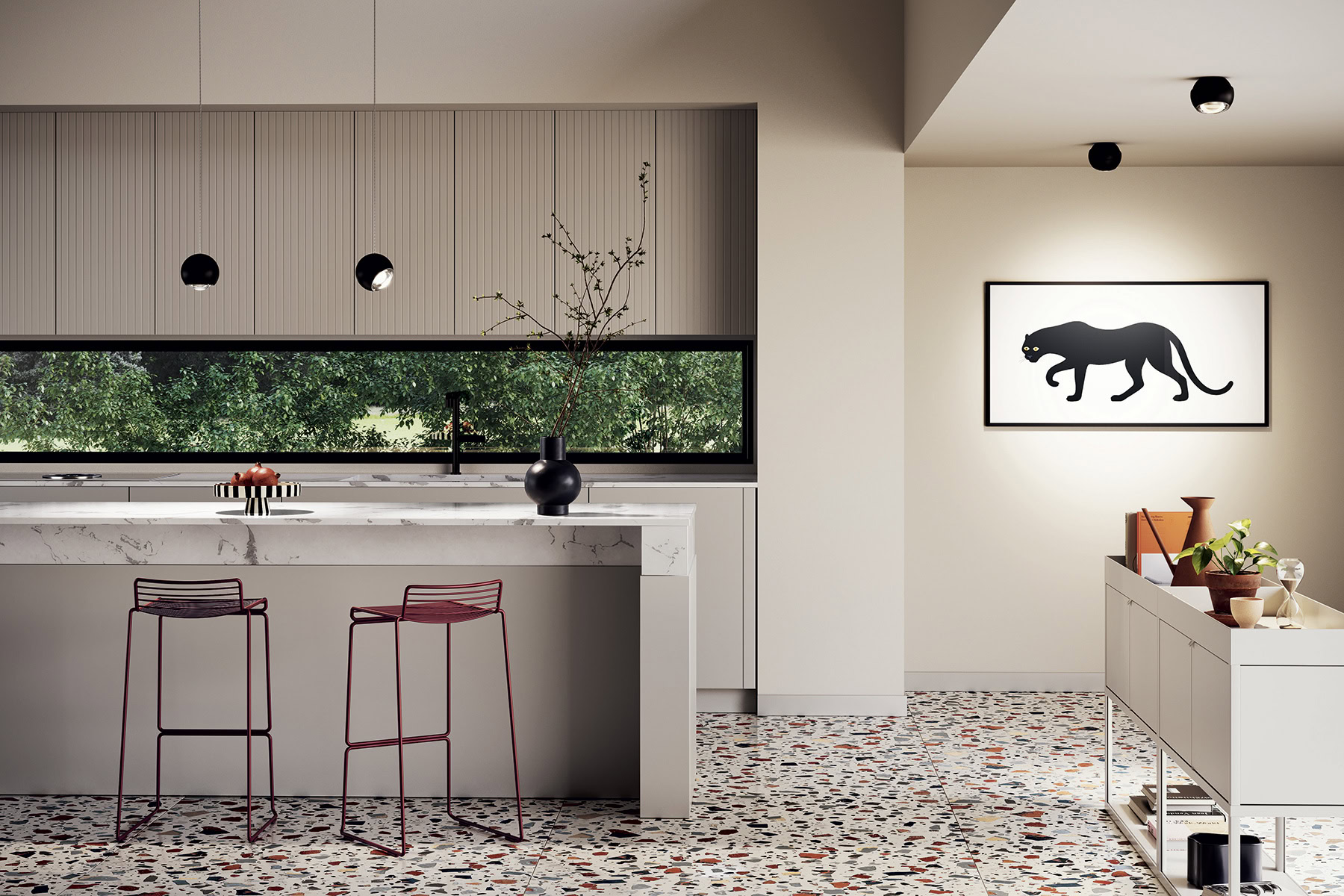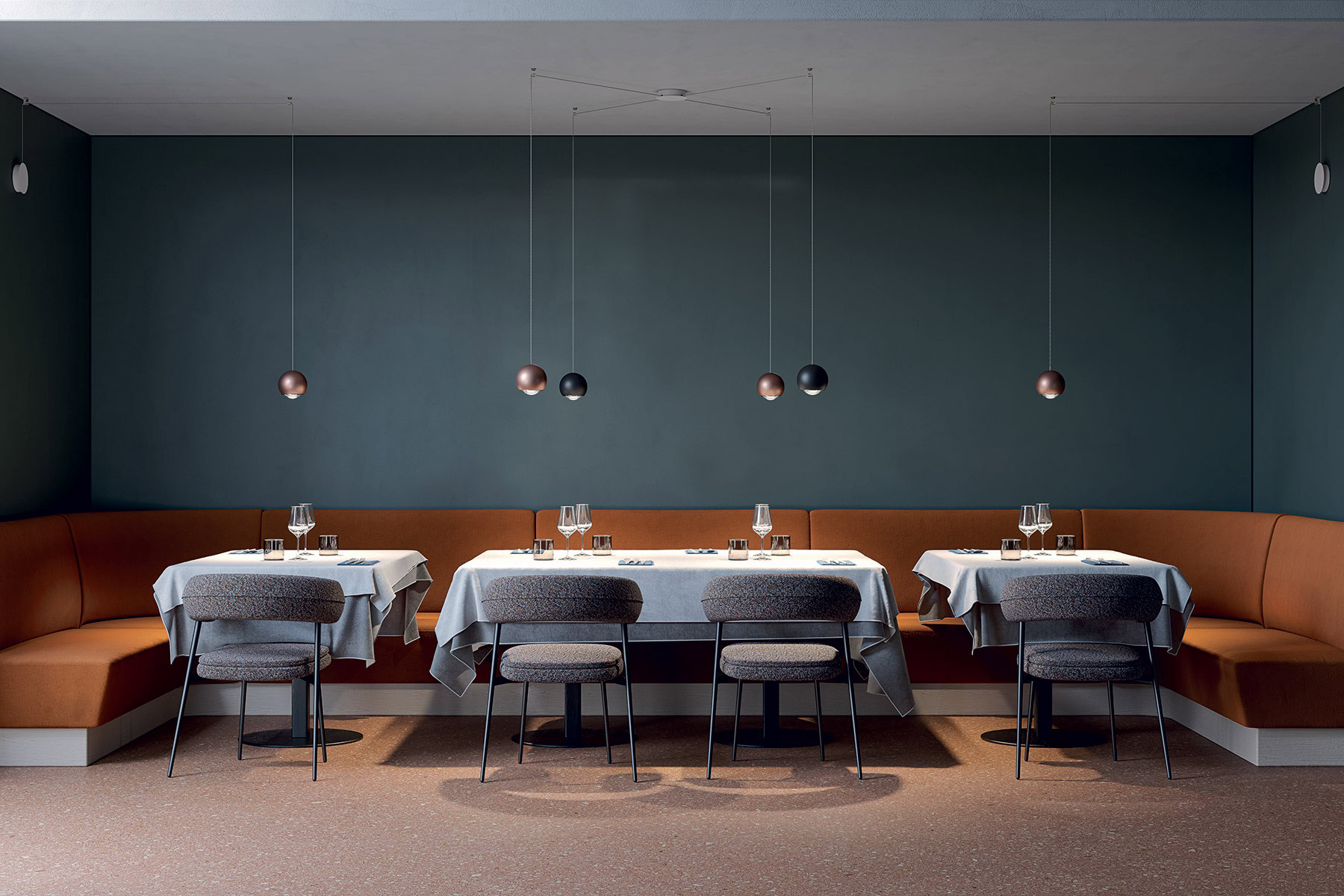 Spider
Spider is a round suspension lamp resembling an eye that can look into any part of the room. By adjusting the angle of the diffuser, the light beam emitted by the LED light can be directed towards any specific point. When installed on the different clusters available, it can create numerous lighting patterns, from functional to decorative, which can be dimmed at will.  Available also as ceiling light. In Spider, the simplicity of the looks underscores the versatility of its performance.
The round shape with a diameter of 12 cm is made of steel and available in seven finishes for the suspension version and four for the ceiling version. A thin chrome-plated aluminium ring frames the glass convex lens which blends seamlessly into the rest of the surface. Compact and highly functional, Spider allows to direct its light simply by turning the diffuser 360° or by tilting it downwards up to 90°. Spider is suspended on a thin power cord and houses a LED which can be chosen with warmer (2700K) or cooler (3000K) light colour temperature. The glass convex lens diffuses direct light with no glare. The colour rendering index (CRI) of 90 mirrors the true colour of objects without distorting them.
Spider is an extremely versatile light which combines elegance and functionality. Used individually or in clusters, Spider blends seamlessly into any setting. With the radial cluster system from a single light source, multiple parts of a room can be illuminated by decentralising the band of light and directing each diffuser at will, offering ample opportunity for customisation.
Spider
Discover the spec sheets
| | | |
| --- | --- | --- |
| | | |
See all options

Create your own composition with Lodes canopies!
Other applications of Spider