Tidal, Design by Needs Studio, 2023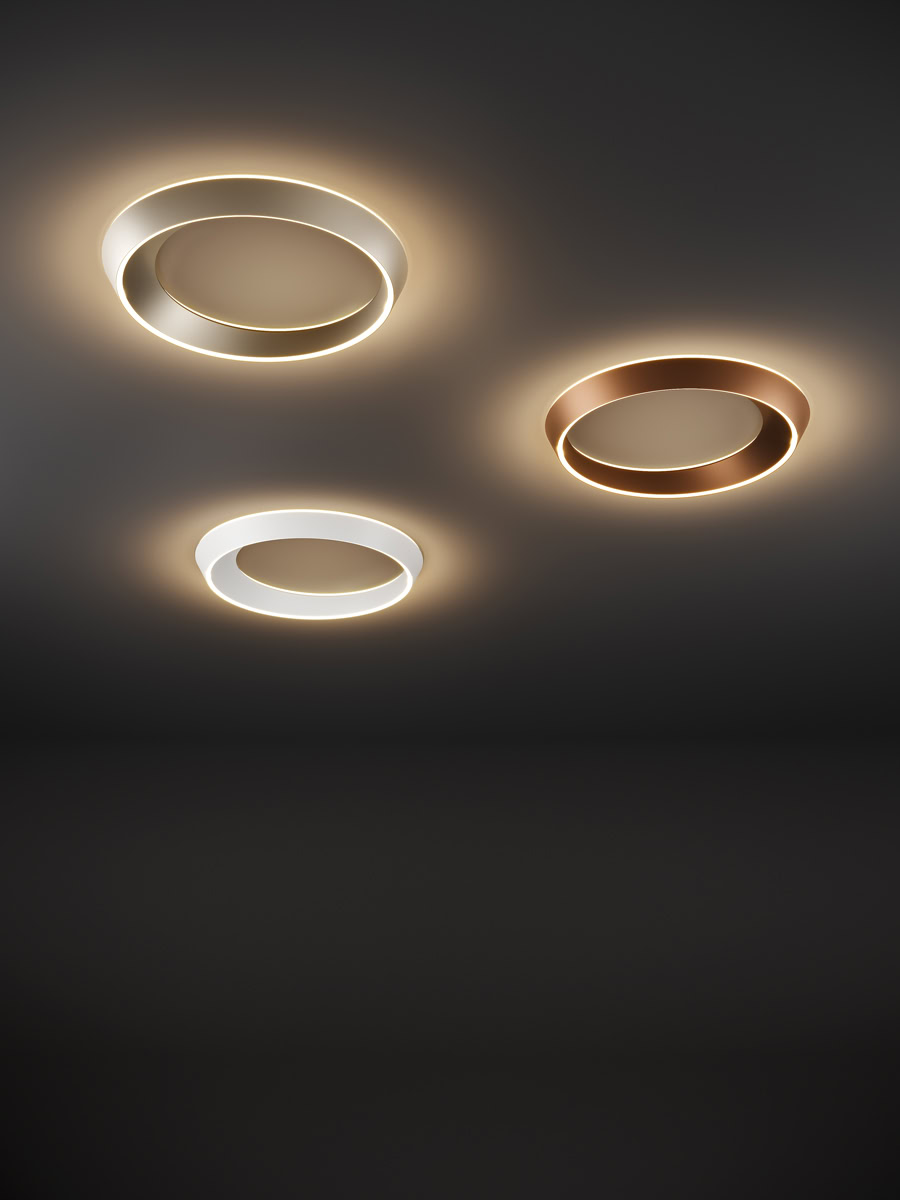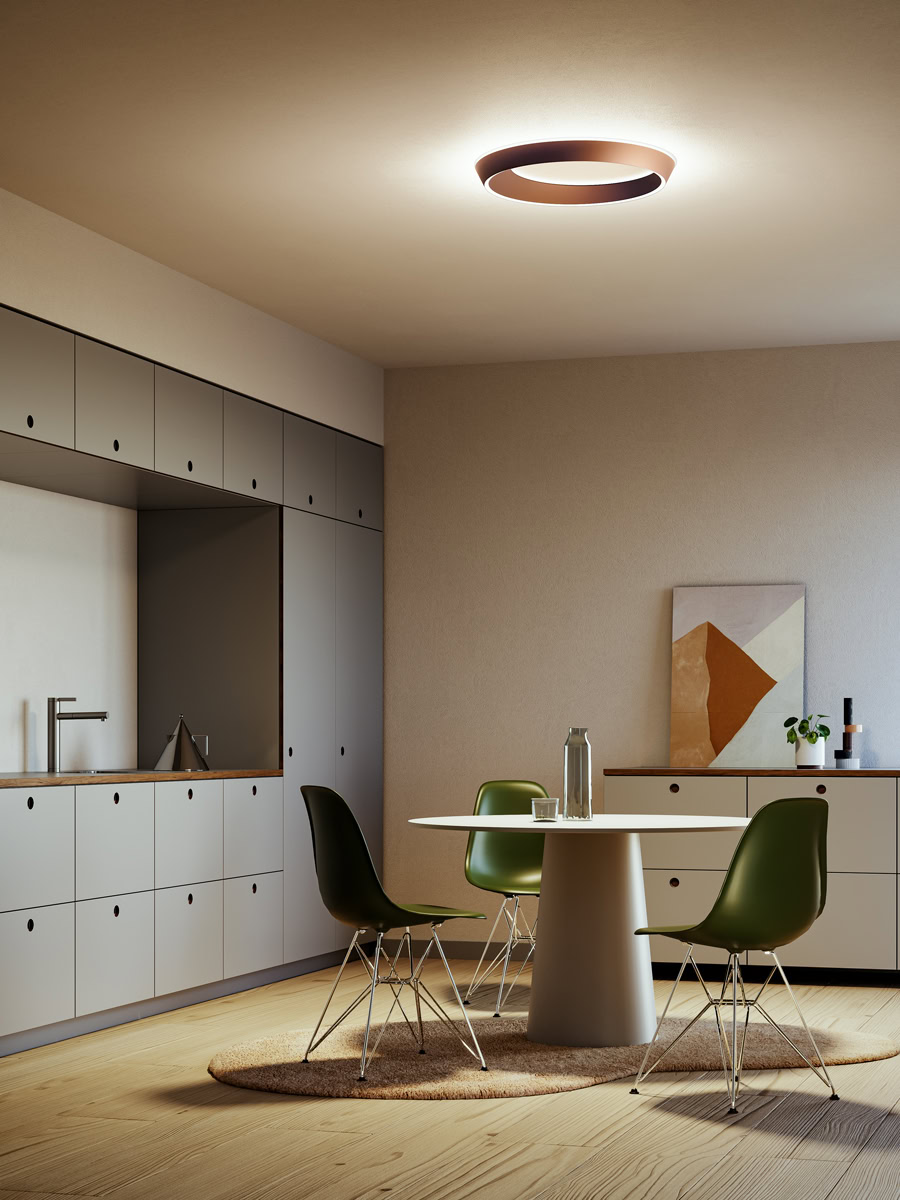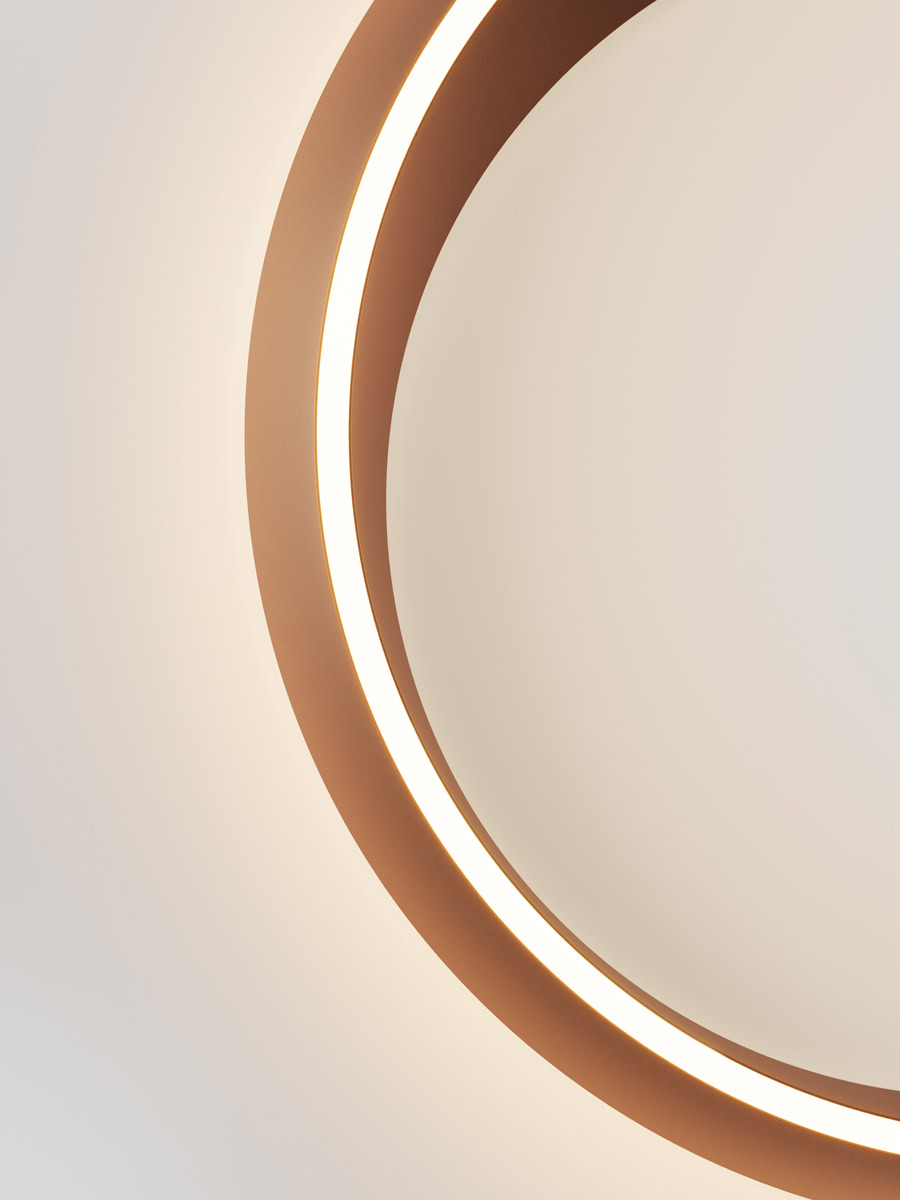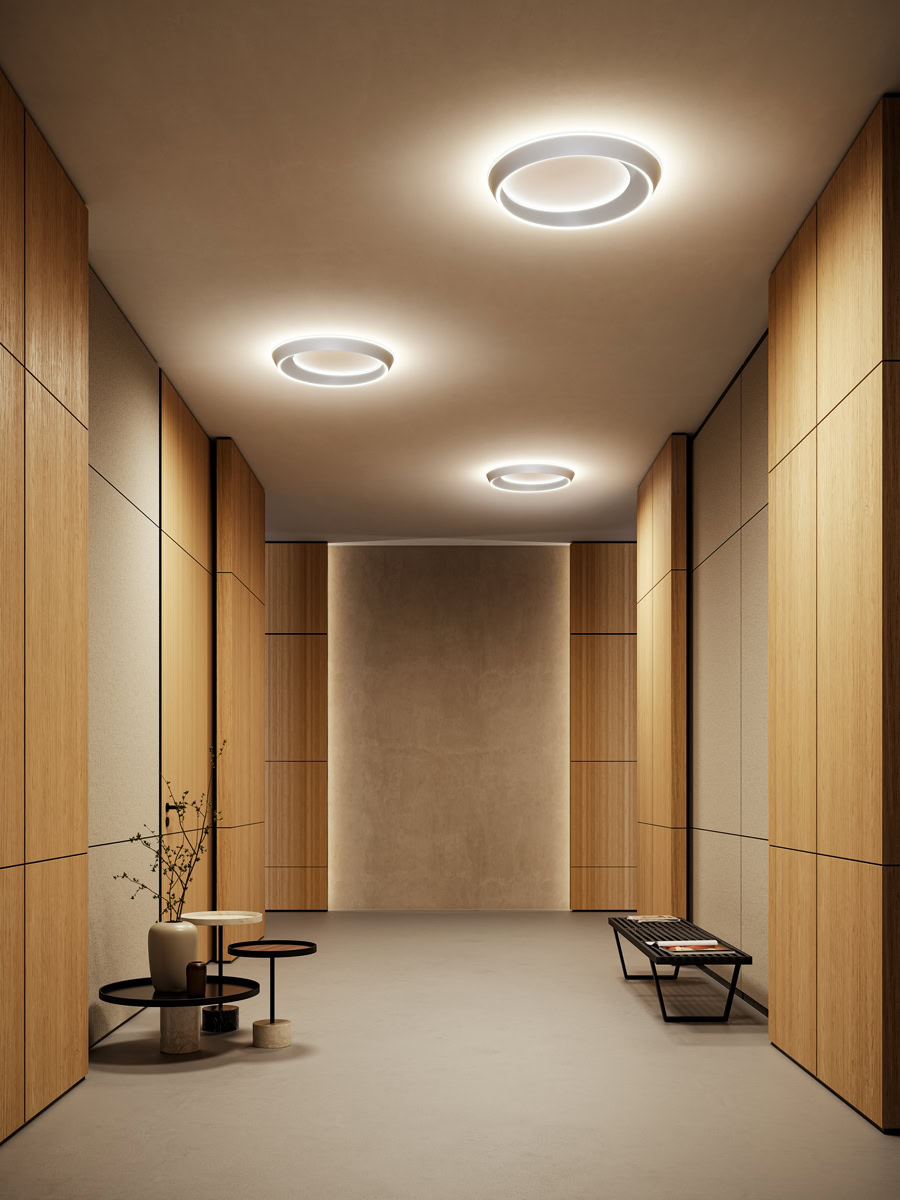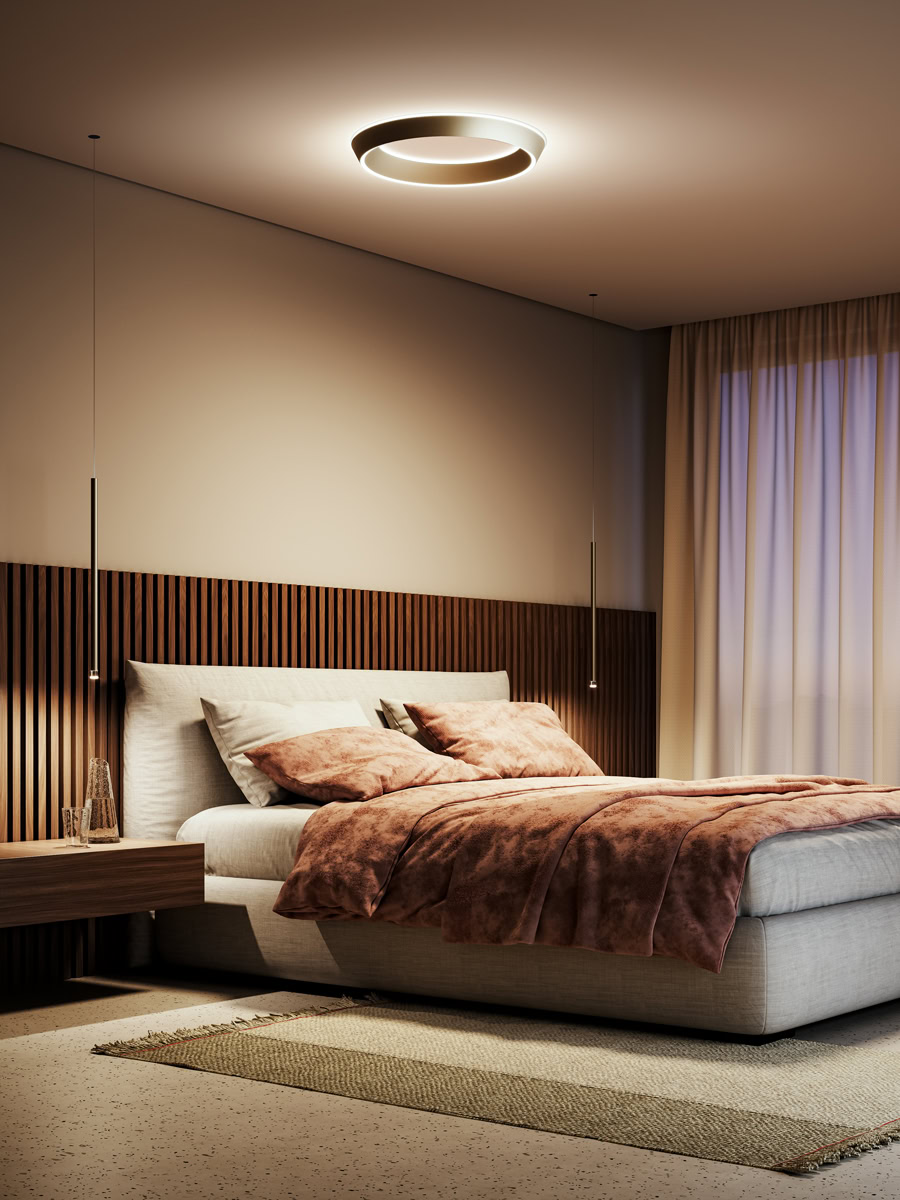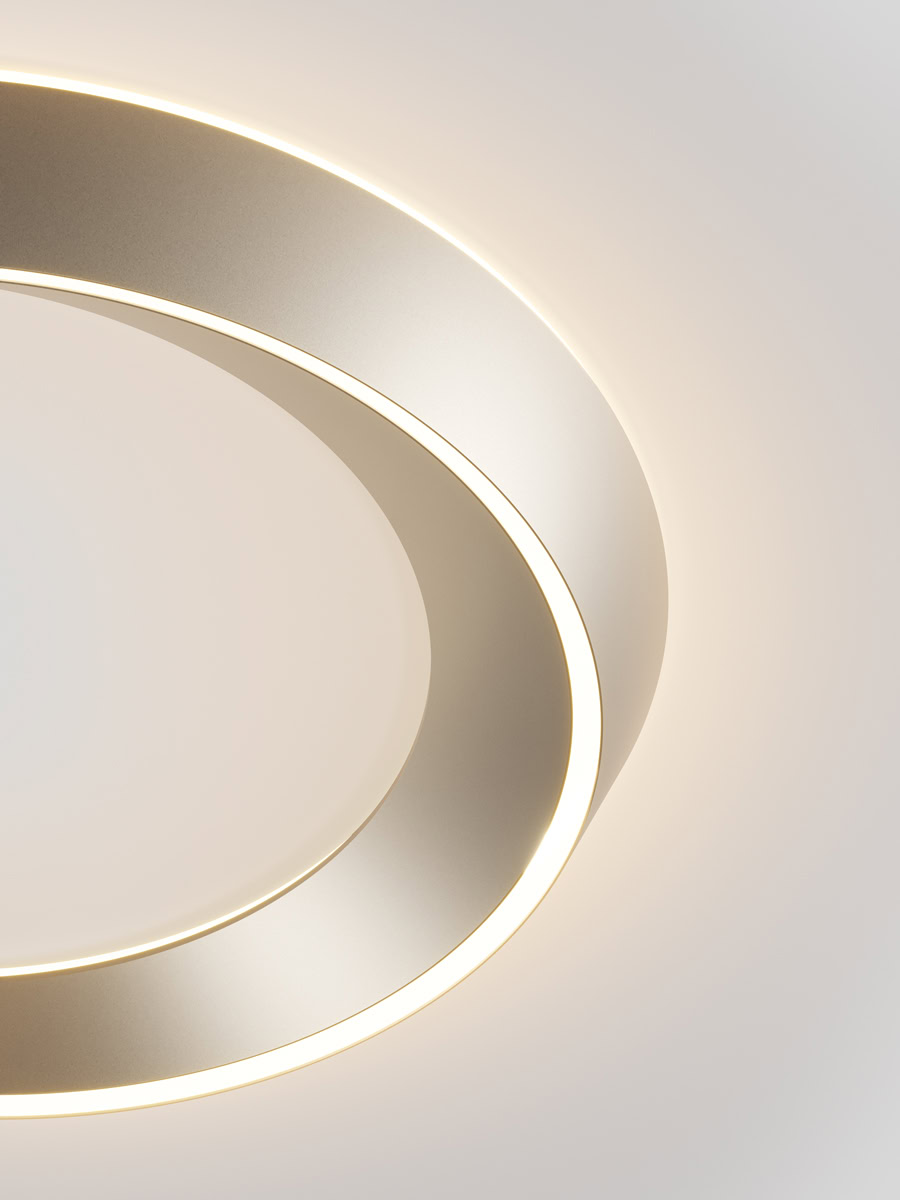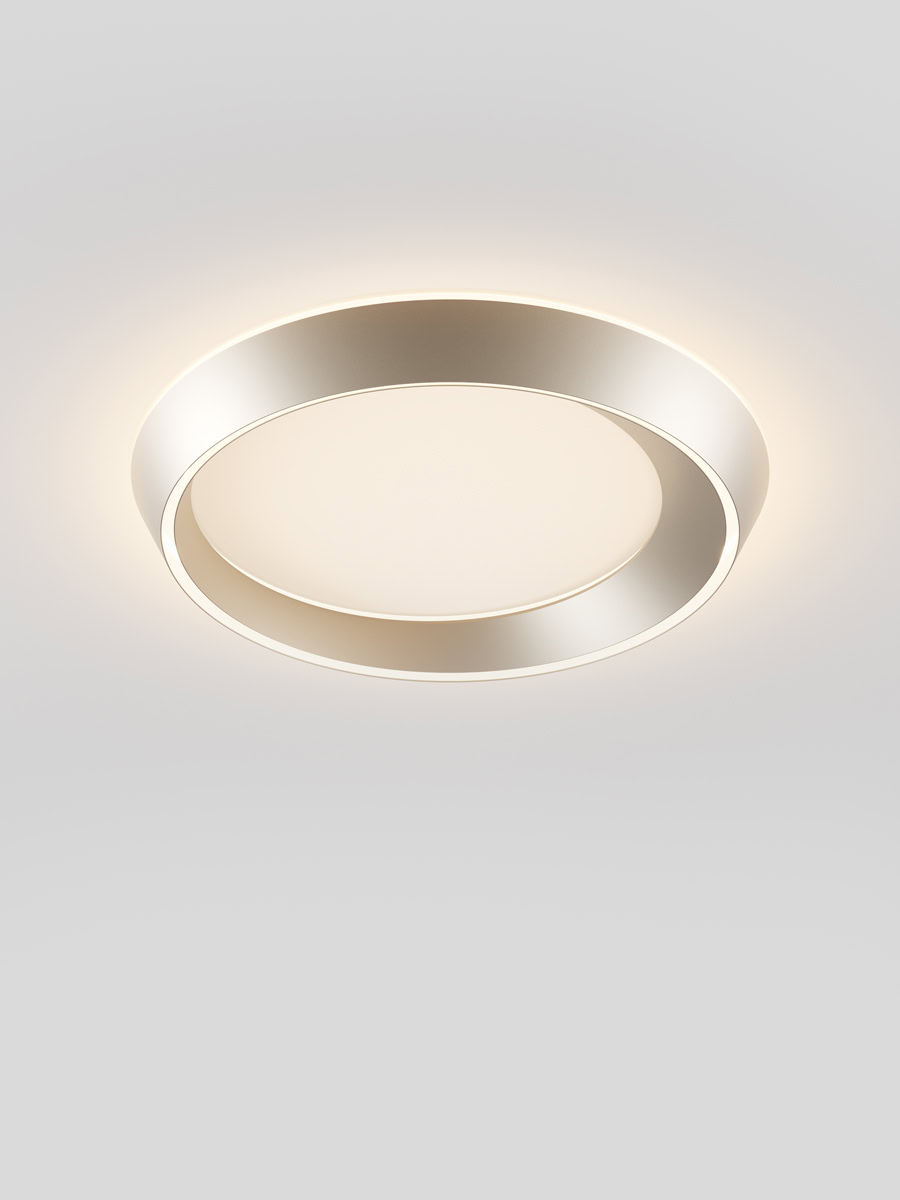 Tidal
Tidal is a ring-shaped ceiling lamp that evokes the motion of the tide and celestial bodies. Its fluid and oval design mimics wave movements and tidal changes, with one side wider than the other, appearing differently to the viewer depending on their position under the lamp.

The die-cast aluminium body projects light up and down at the same time. The ring discreetly hides all the technical elements inside the design, enhancing the object's aesthetic value. The light source emits a glow that can illuminate an entire room, its output is 4680 lumens for both the 2700 K and 3000 K versions.
Measuring 60 cm, Tidal is available in three matte finishes: white, suited to minimalist interiors, and terra and champagne, which offer a more decorative touch for embellishing spaces with their warm and elegant tones.
Tidal
Discover the spec sheets
| | | |
| --- | --- | --- |
| | | |
See all options

Colour stories: discover Lodes product finishes!