Nostalgia, Design by Dima Loginoff, 2015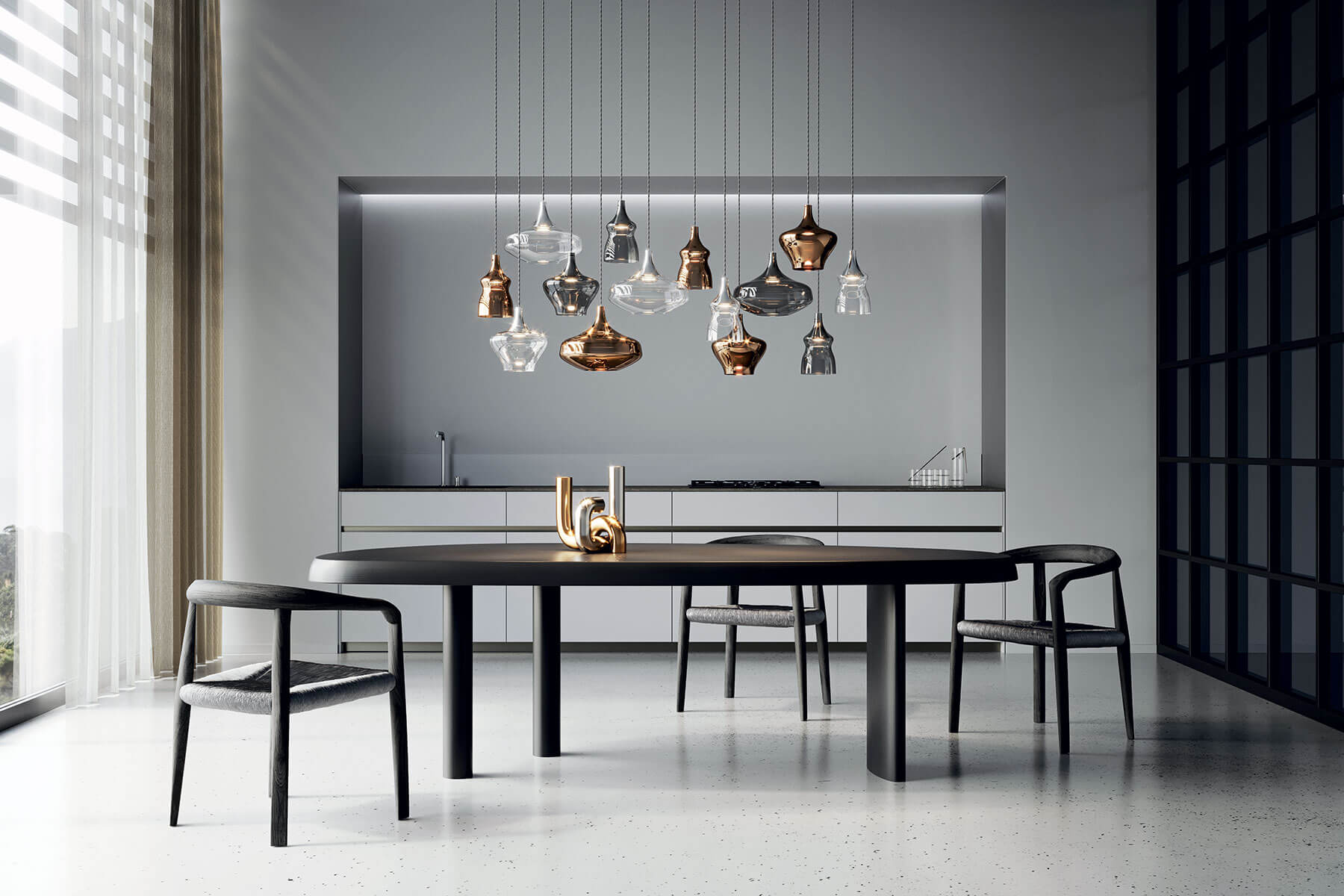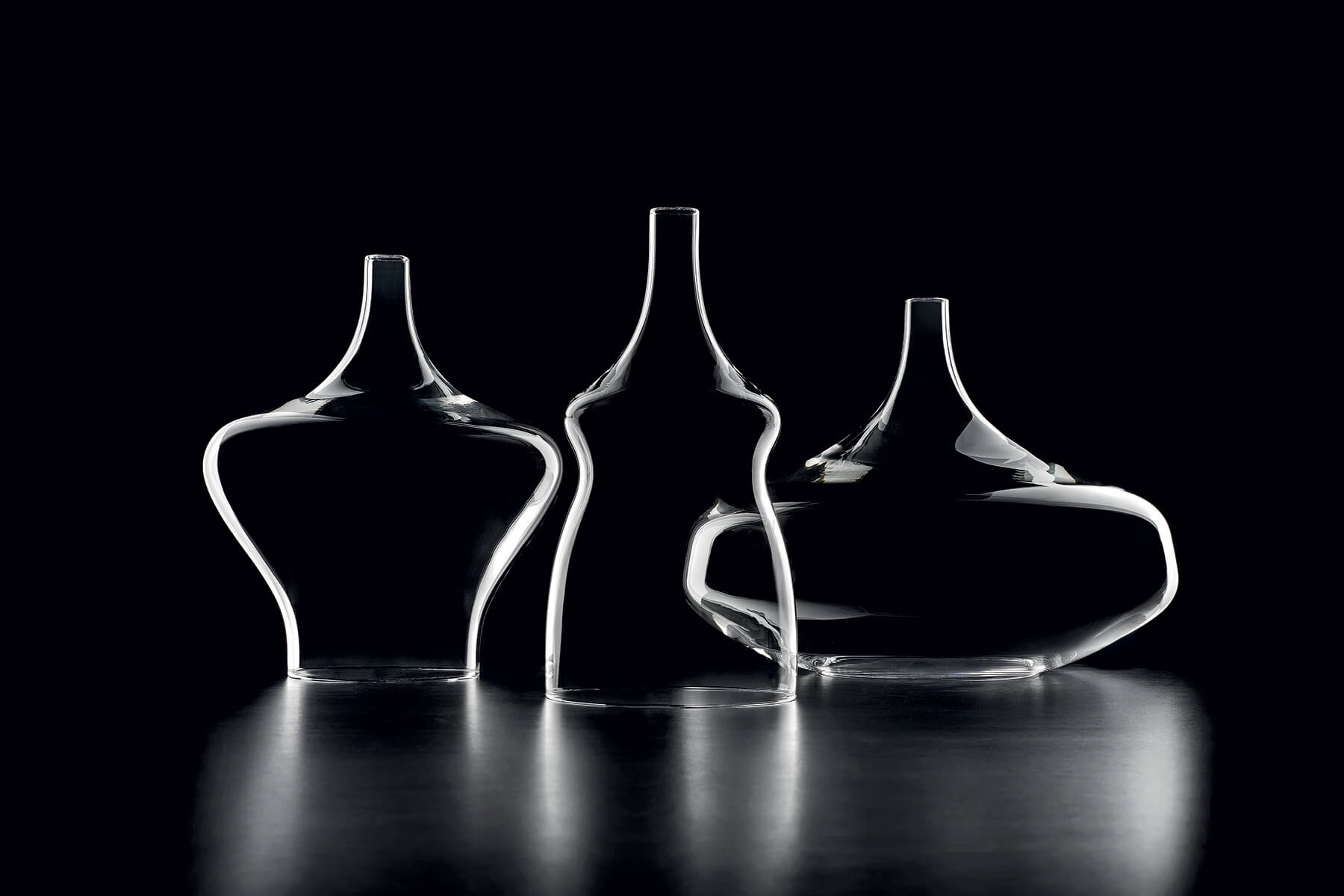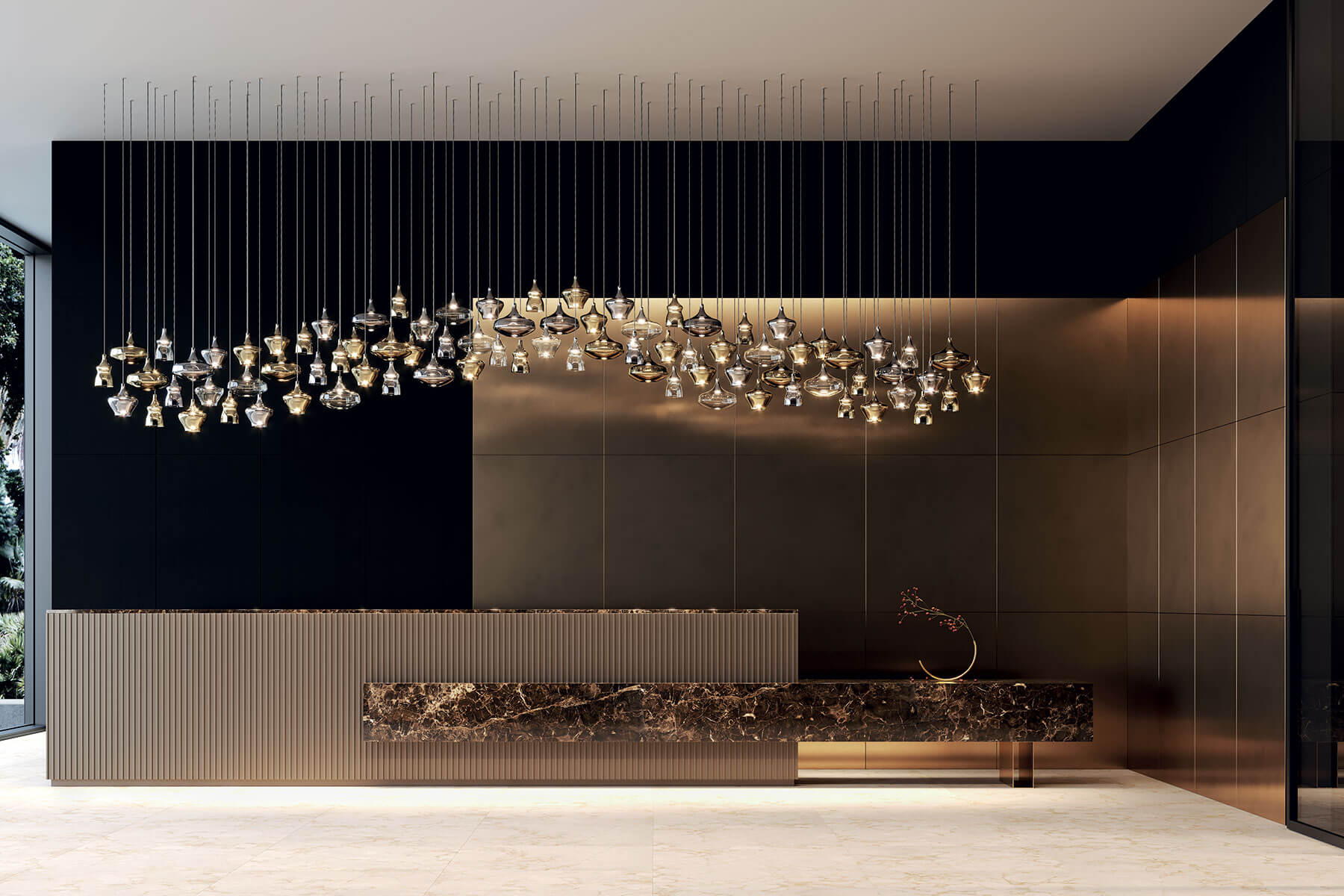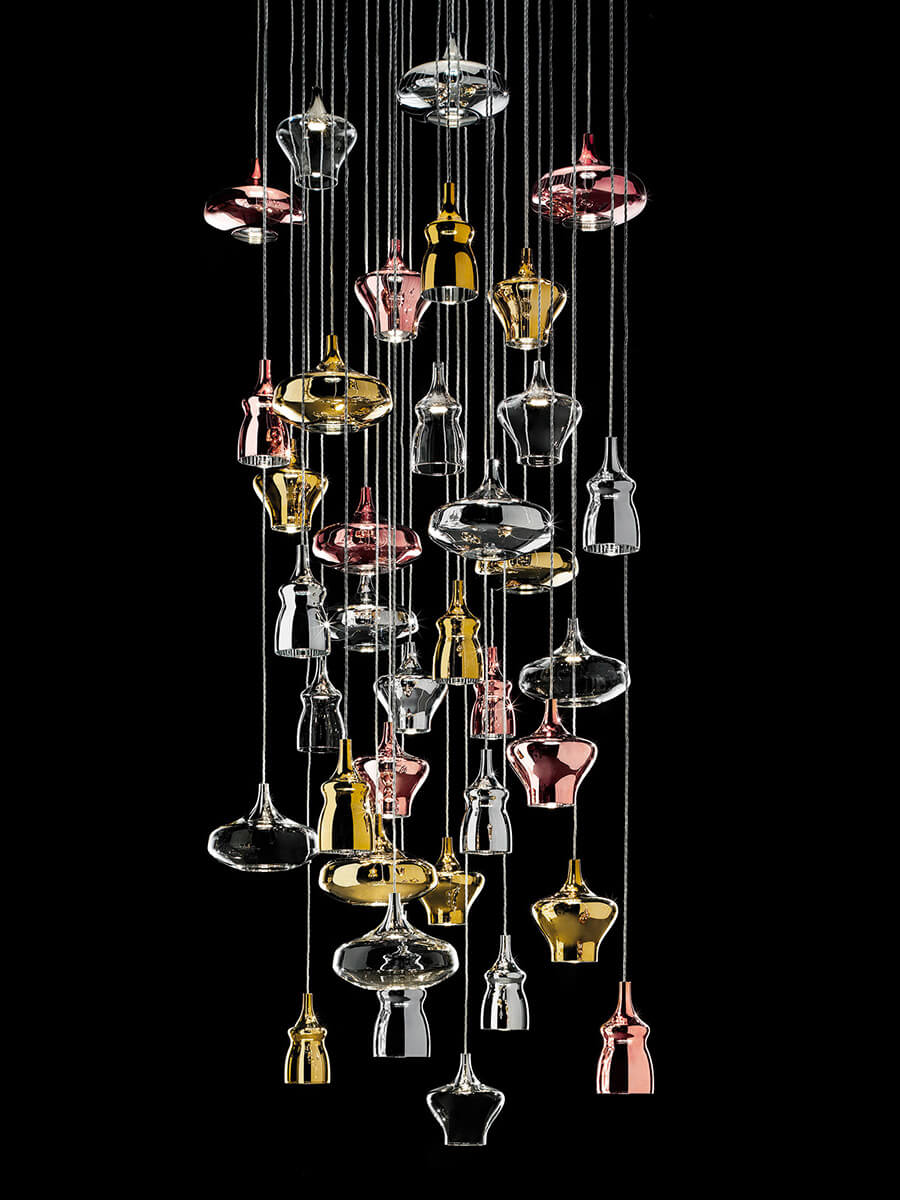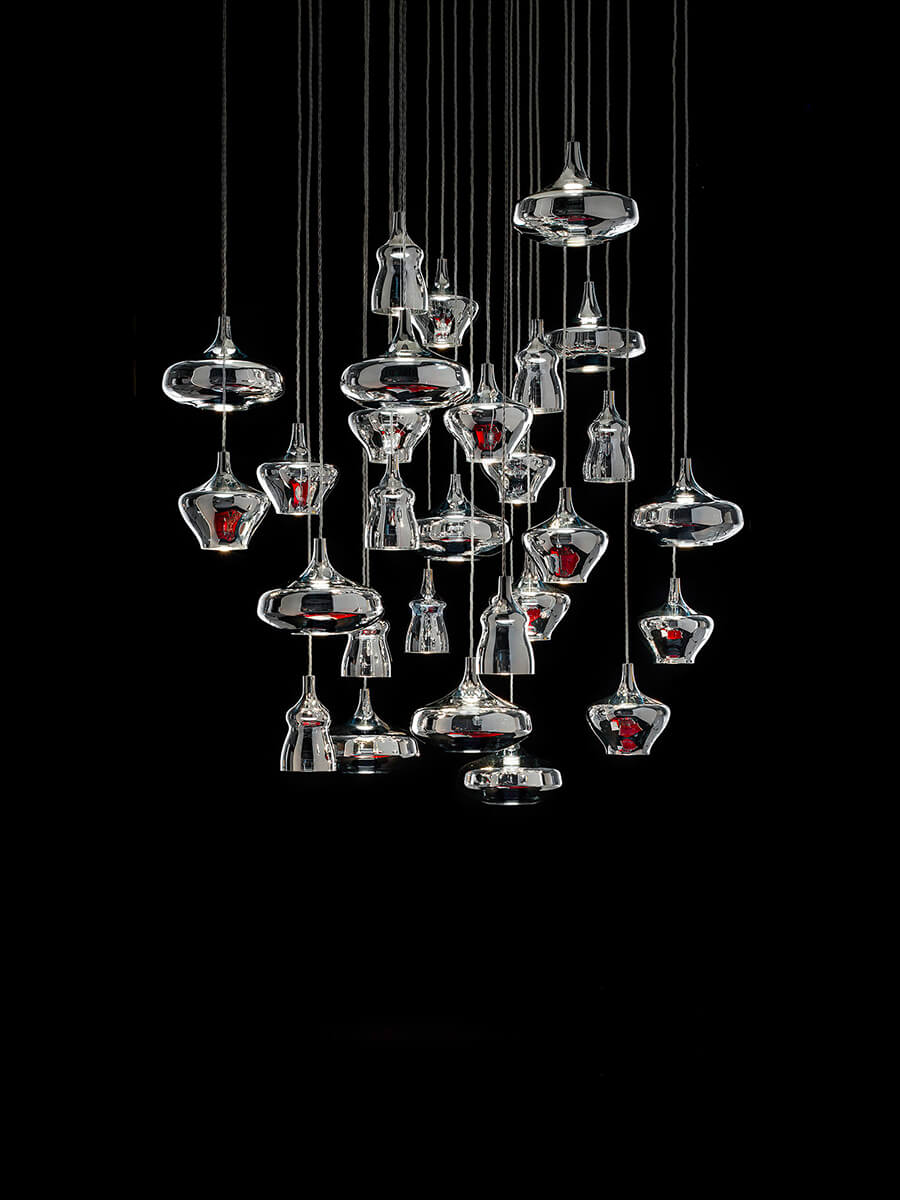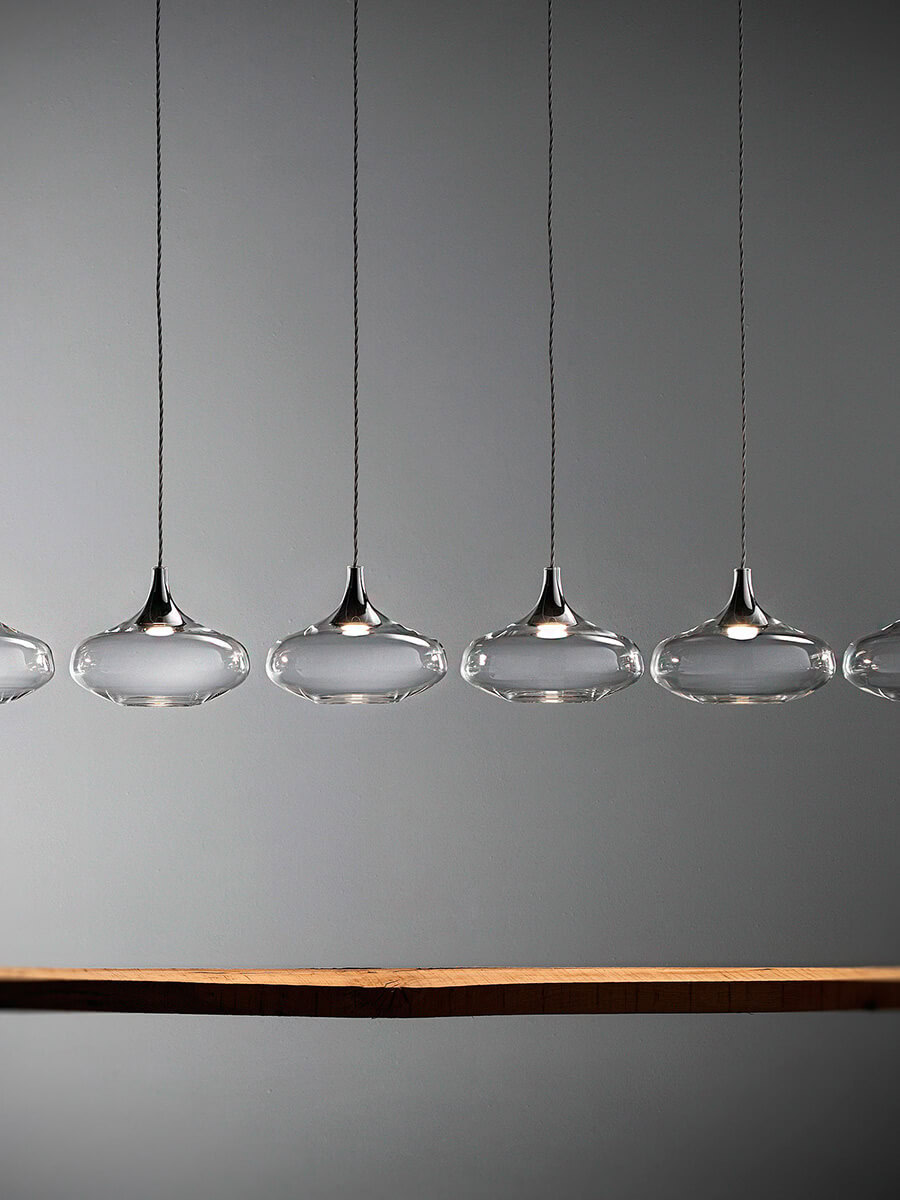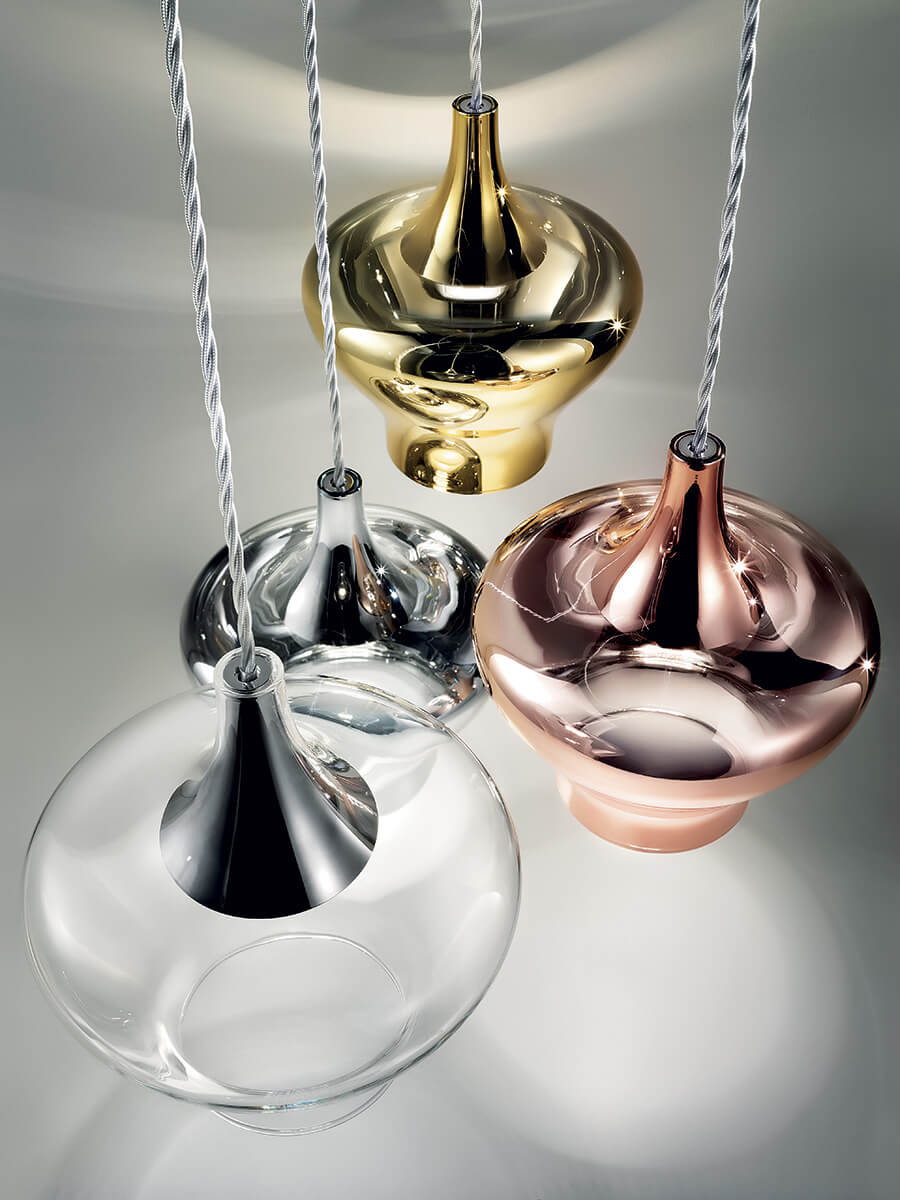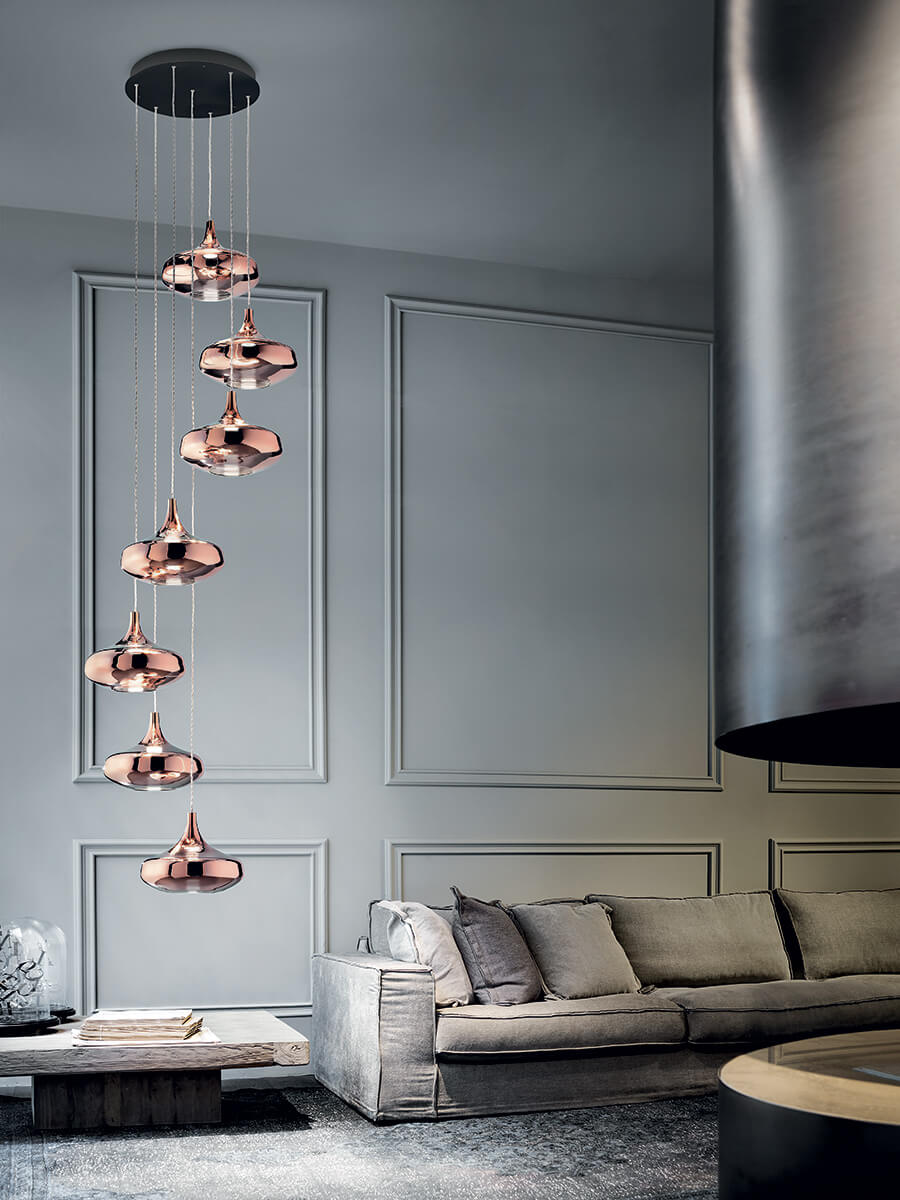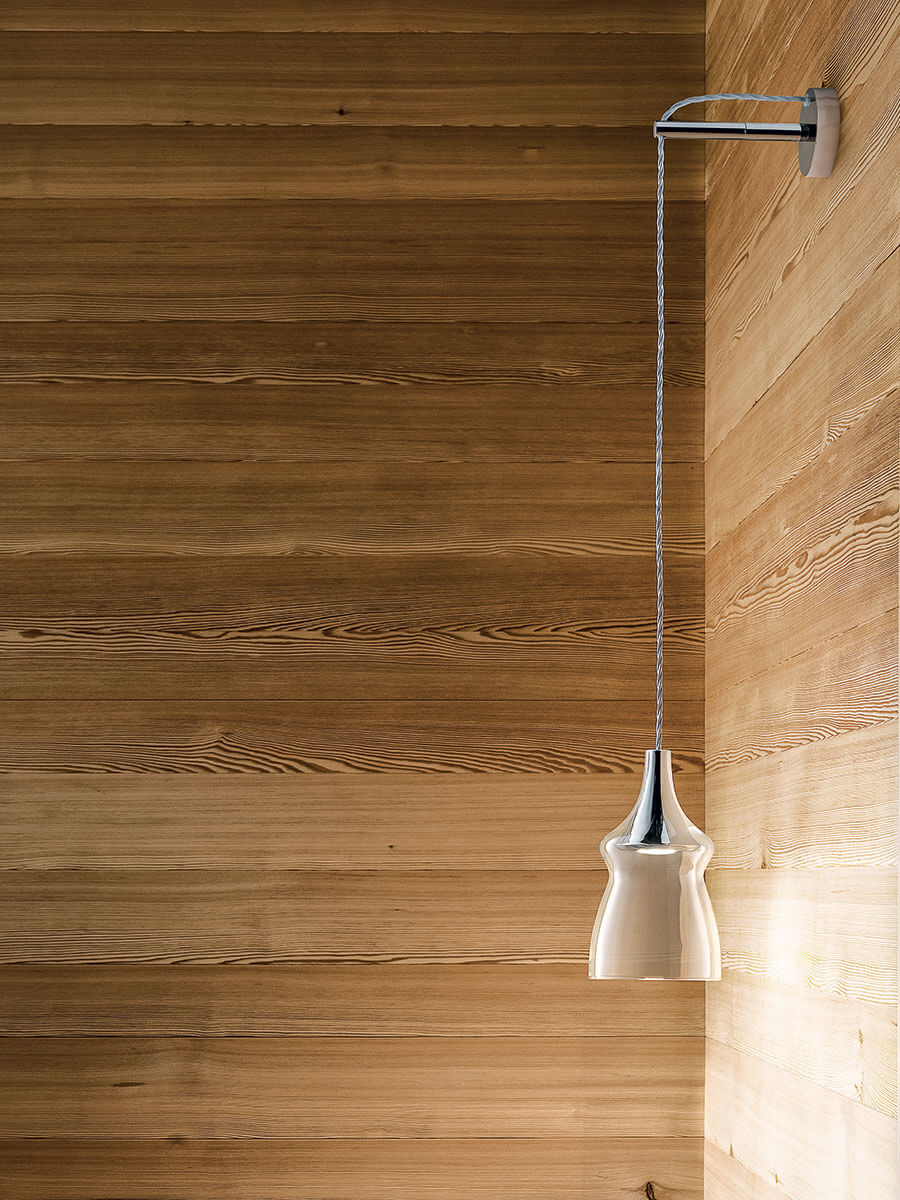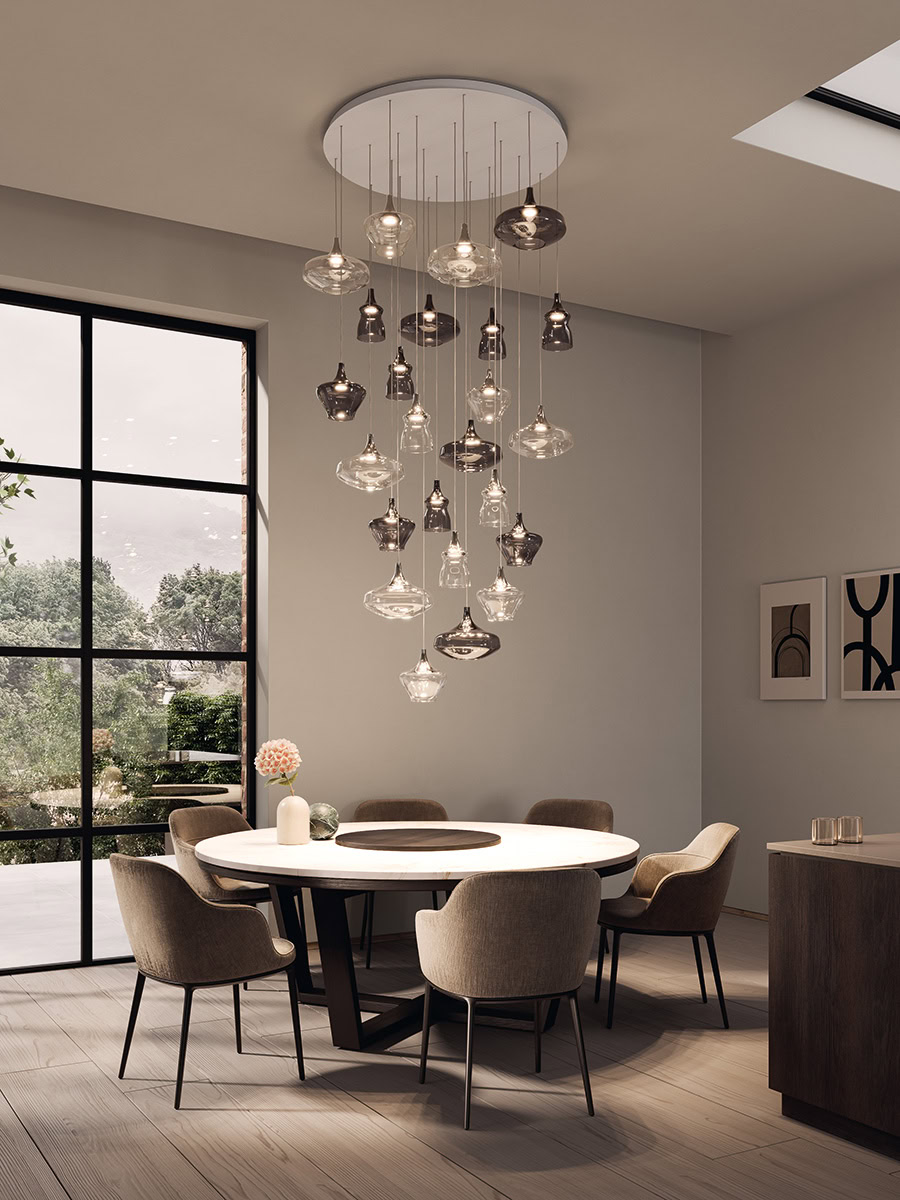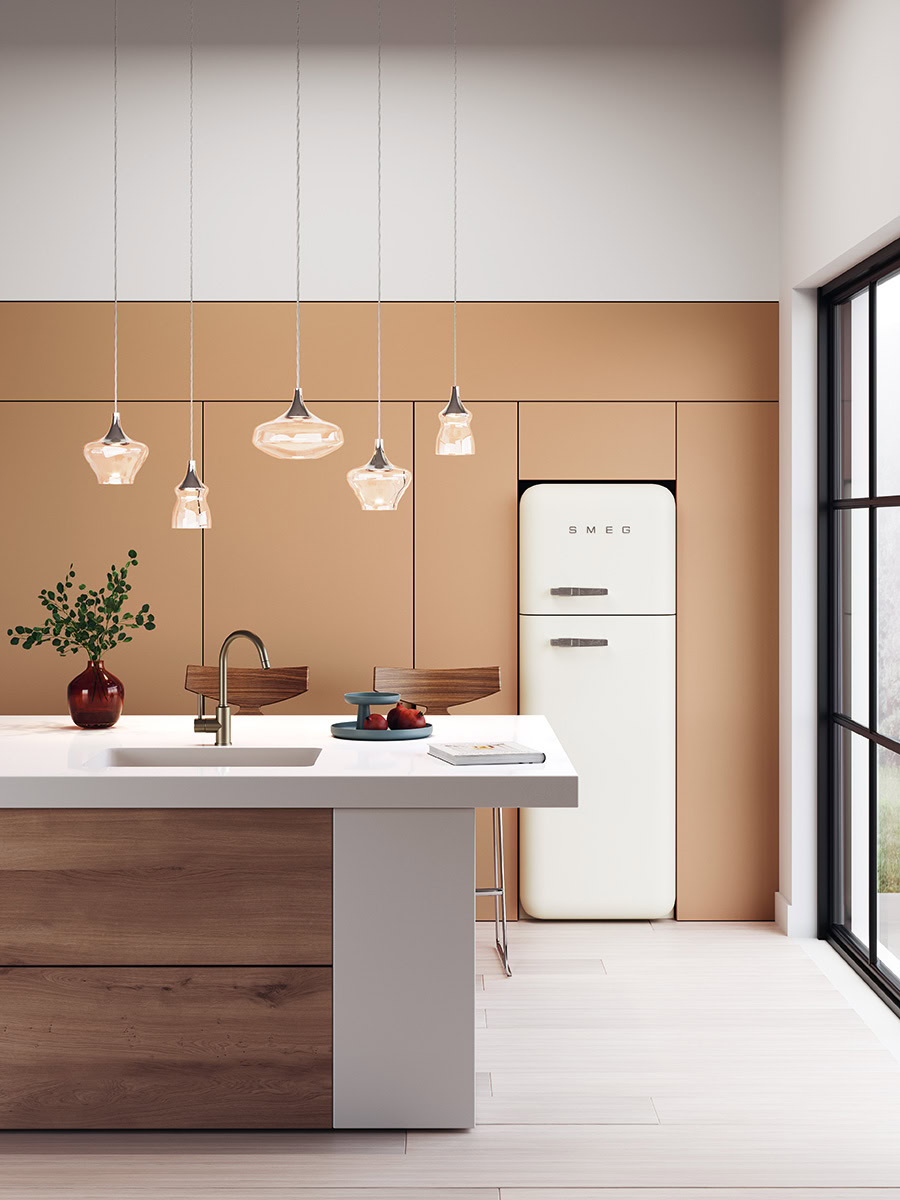 Nostalgia
With its retro flair, Nostalgia elegantly tells of ancient glass blowing practices in three sinuous forms that can be combined at will. The perfection of the glass, the innovative LED technology and six elegant finishes make Nostalgia an extremely contemporary and versatile lamp that lends itself to the creation of captivating atmospheres, whether on or off.
Elegant and delicate, Nostalgia is a suspension lamp with a distinctly retro style that interprets the concept of versatility from an entirely contemporary perspective. Thanks to the special workmanship of the blown glass, its discrete forms assume soft curves, made even more appealing by the different finishes, in a dialogue of fluid and vibrant reflections.
With the three lamps in different shapes, small, medium and large with diameters 12.5, 20 and 28 cm, available in six finishes, Nostalgia allows the creation of a myriad of lighting solutions. Now also available in a new version with black frame and cable for all finishes, this additional combination further expands the possibilities to personalize any living spaces: on its own to illuminate a table or to add a sophisticated touch to a bedroom, in linear groups above a counter or peninsula, or in cluster compositions to emphasise larger spaces with refined scenic effects.
Suspended from a power cord, Nostalgia diffuses a warm and soft light emitted by a 7W LED source. The colour rendering index (CRI) of 90 retains the true colour of objects. Nostalgia is a decorative element and high-performing set that seduces with the elegance of glass, conquers with the harmony of its proportions, and furnishes with personality and style.
Nostalgia small
Discover the spec sheets
| | | | |
| --- | --- | --- | --- |
| | | | |
Nostalgia medium
Discover the spec sheets
| | | | |
| --- | --- | --- | --- |
| | | | |
Nostalgia large
Discover the spec sheets
| | | | |
| --- | --- | --- | --- |
| | | | |
See all options

Nostalgia small
Nostalgia medium
Nostalgia large
Create your own composition with Lodes canopies!