Puzzle Mega, Design by Studio Italia Design, 2019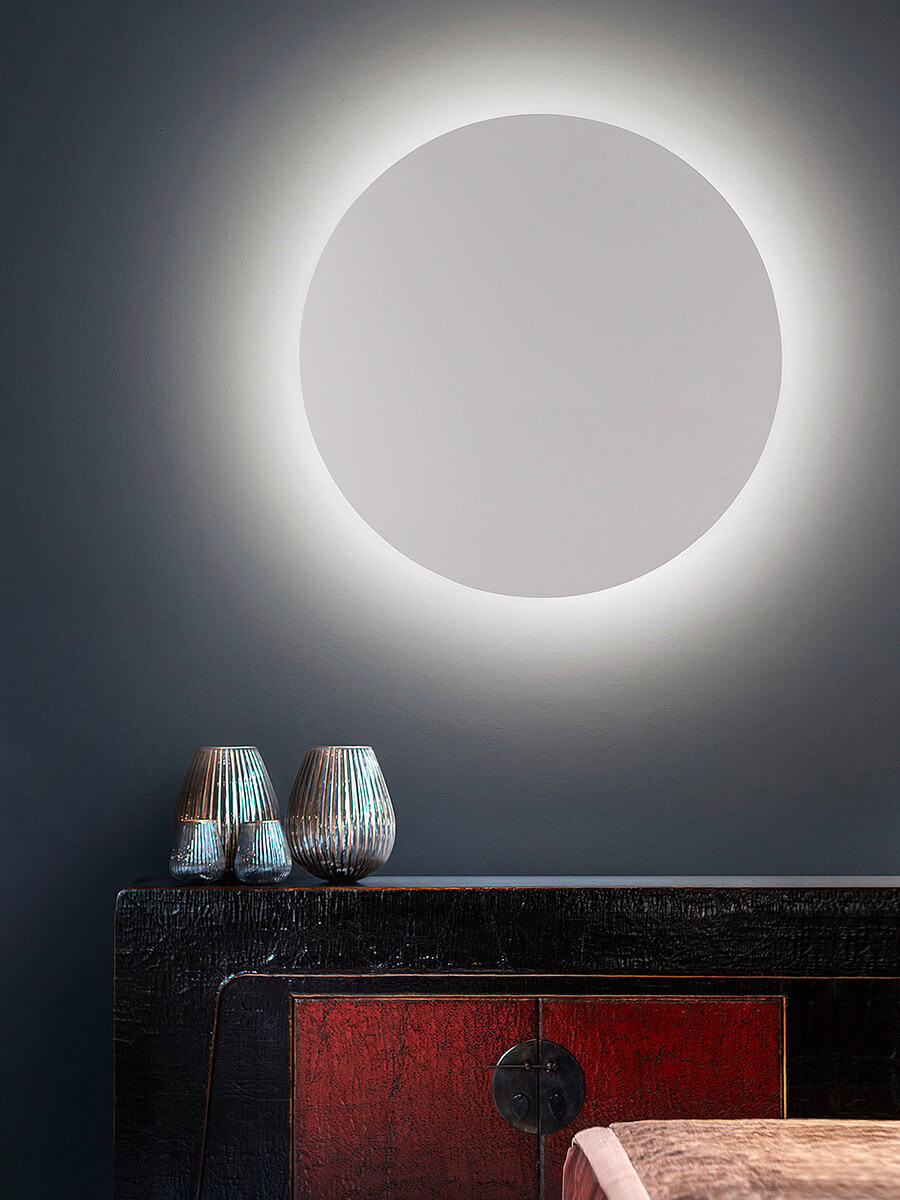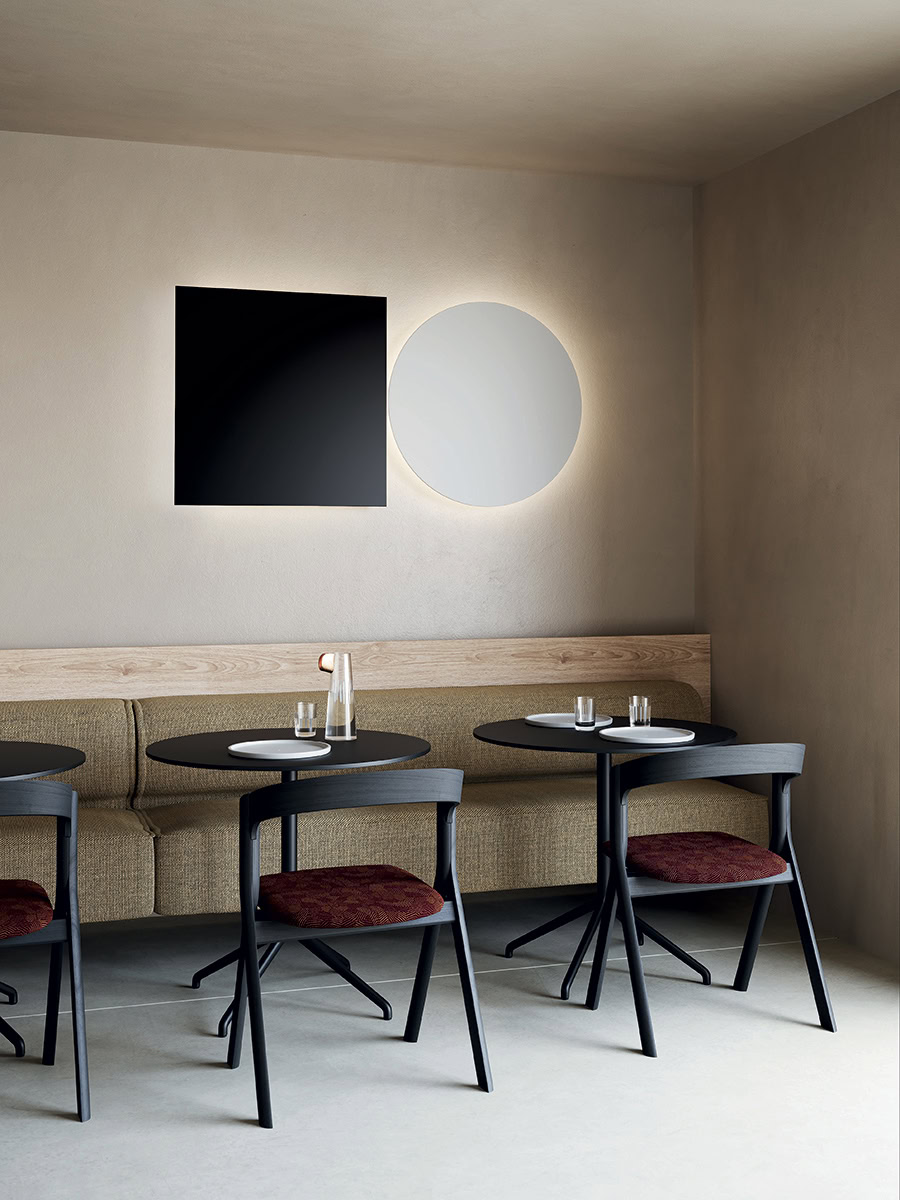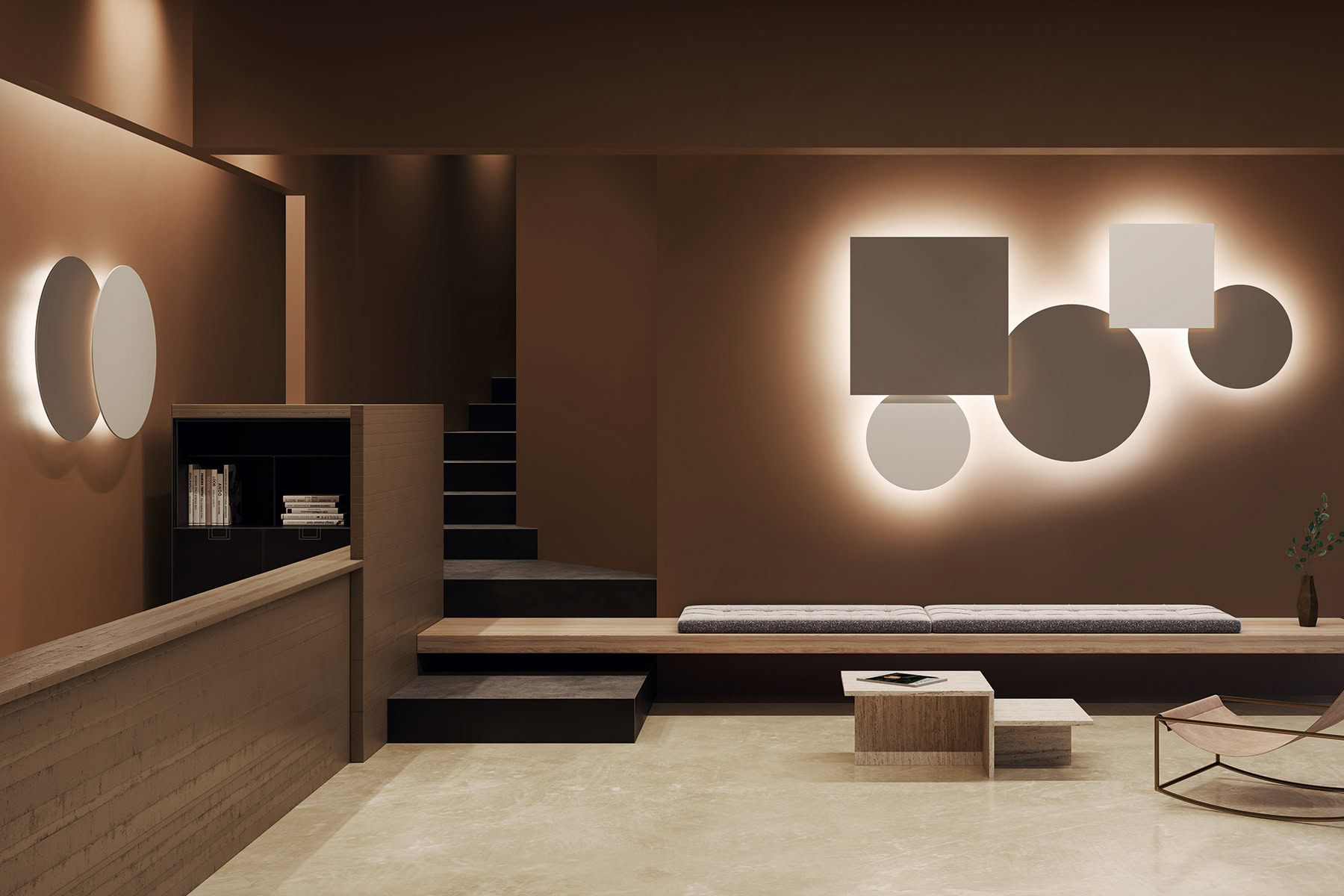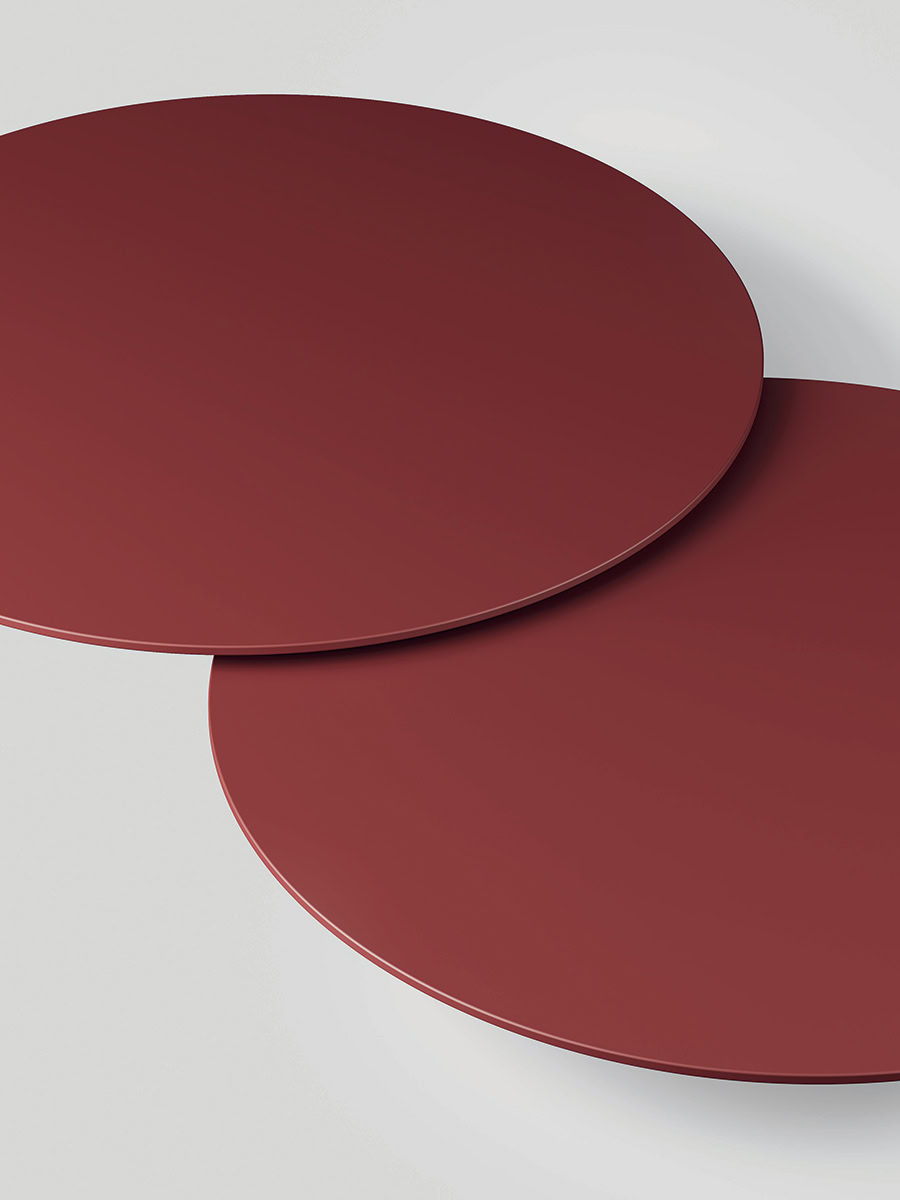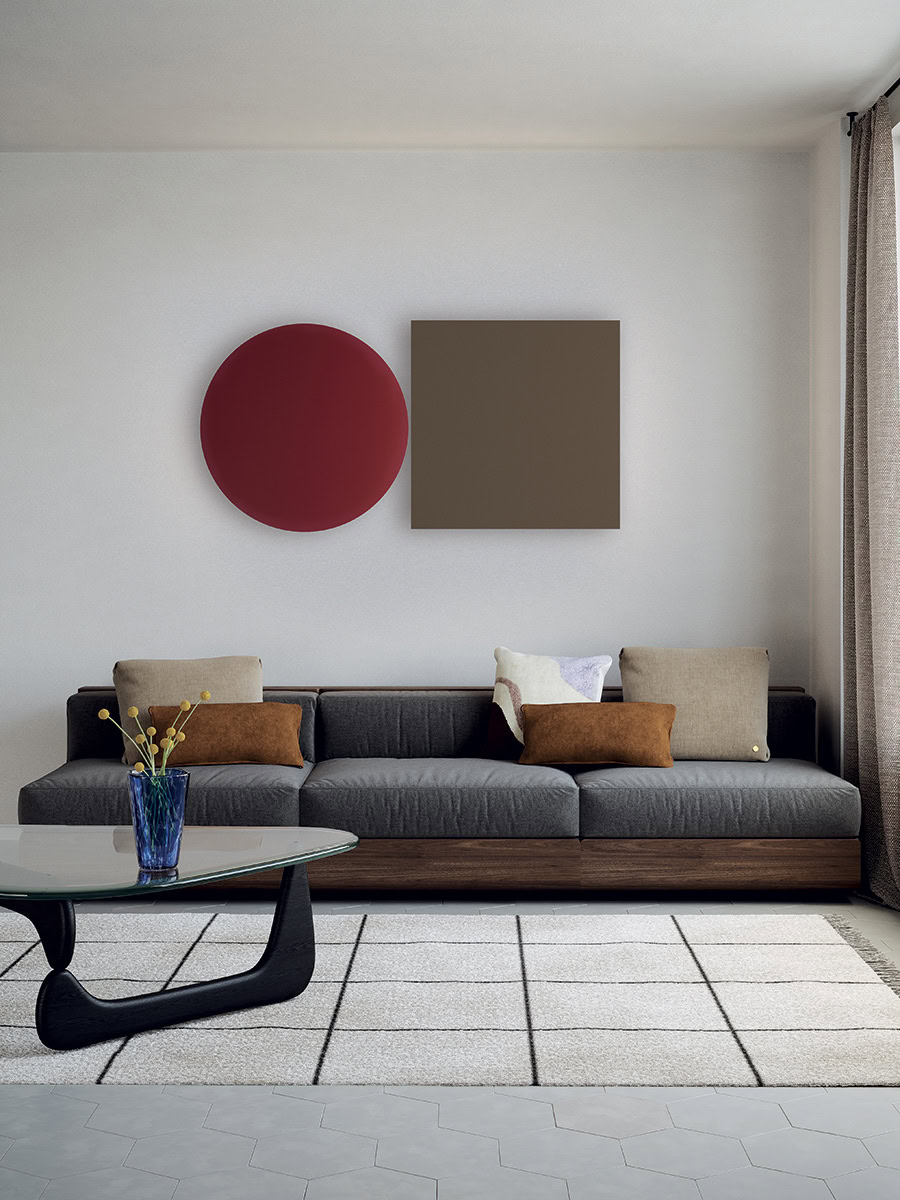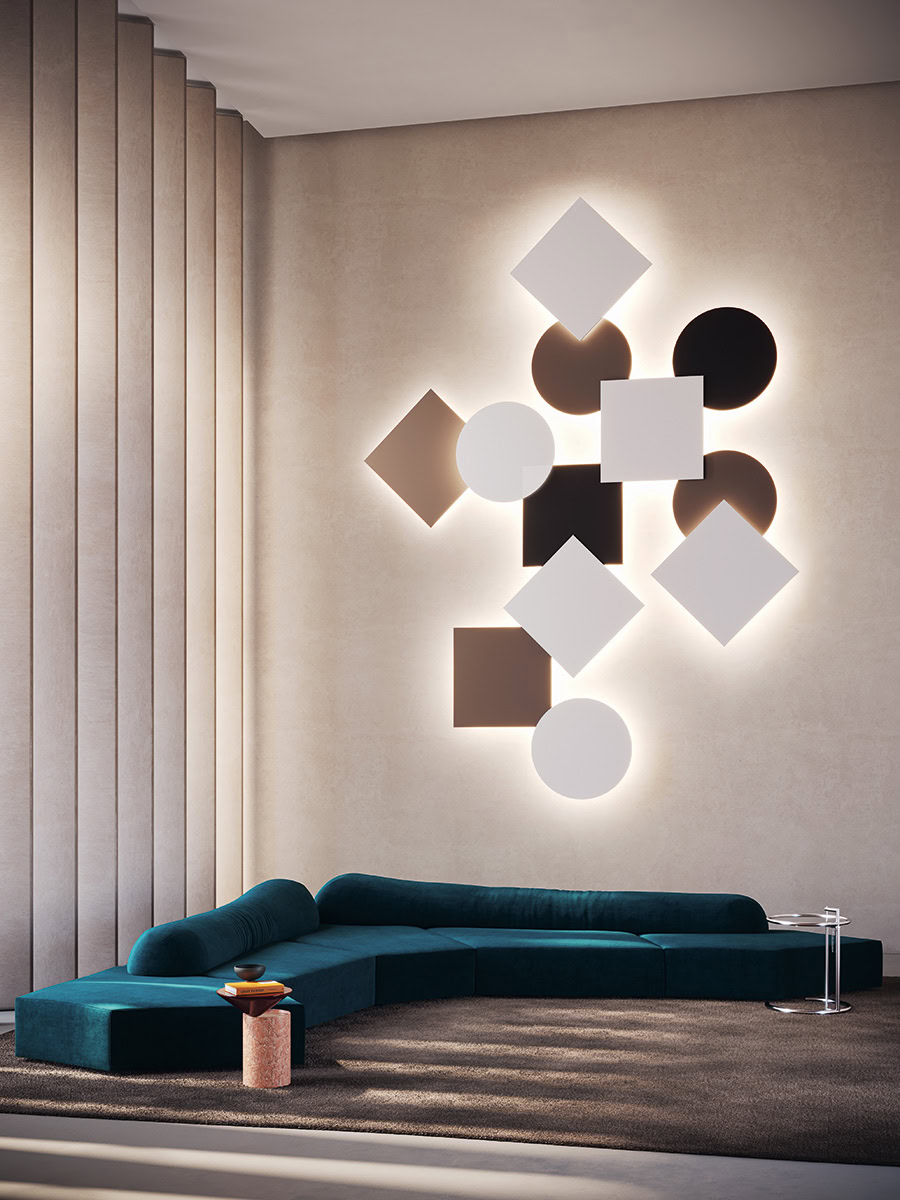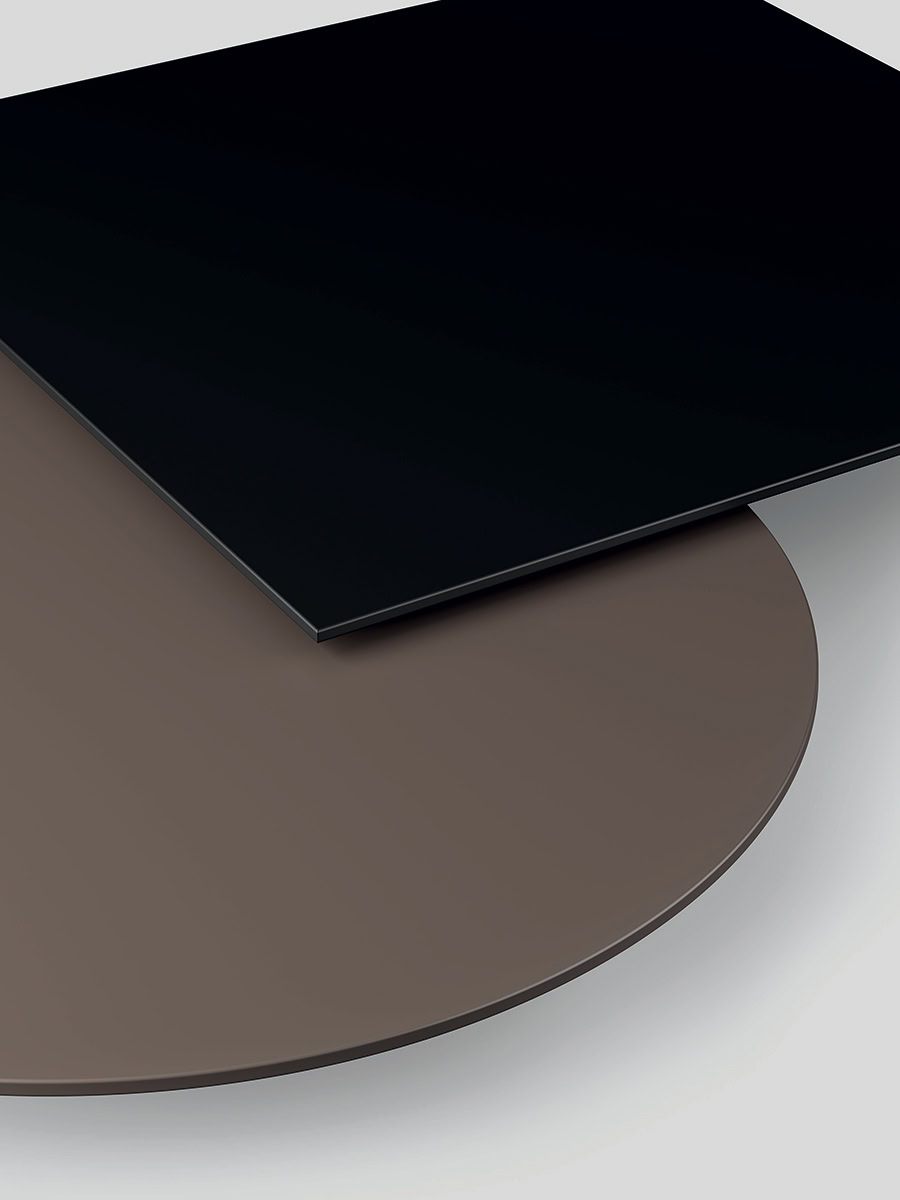 Puzzle Mega
Large geometric figures characterised by essential forms, which almost merge with the interior architecture when off, only to be surprisingly revealed as harmonies of light and shadow when lit. Matte finishes warm up the geometric panels of Puzzle Mega, liquid red,white, taupe and black paints that open many decorative possibilities, playing with harmonies and contrasts of colours and shapes. With Puzzle Mega, light gracefully decorates walls and ceilings.
Round or square, the large geometric figures of Puzzle Mega express the beauty of light through a clean design with a surprising effect. An essential, sculptural character infused with suggestion: when off, they blend in with the interior architecture, elegant and discrete; once lit, they paint the walls and ceiling with unexpected harmonies of light and shadow. The two MDF shapes are available in two sizes and four matte finishes: black, white, red, and taupe. While singularly they create a sophisticated light source, in compositions of up to 36 elements Puzzle Mega lamps give life to truly unique and surprising creations.
All Puzzle Mega lamps feature a structure in matte white metal and are fitted with a spacer for the wall or ceiling. The compositions can be developed by overlapping the various lamps using dedicated accessories. The round version is available with diameters 53 and 80 cm, the square version measures either 53 or 80 cm per side. Depending on the size, each lamp houses 3 to 4 LED light sources, each 15 W. The light colour temperature can be warmer, 2700K, or cooler, 3000K. The colour rendering index (CRI) of 92 mirrors the true colour of objects without distorting them.
See all options

Puzzle Mega round small
Puzzle Mega round large
Puzzle Mega square small
Puzzle Mega square large
Colour stories: discover Lodes product finishes!