Spring
Spring is an arm lamp that reinterprets a classic in a contemporary way, adding a touch of lifestyle.
CATEGORY › WALL, CEILING, FLOOR
The tubular element of the metal rod that characterises the lamp folds upon itself at the base, creating a circle reminiscent of a spring: The workmanship evokes the principle of the safety pin, making its elegant and minimalist line a distinctive feature that draws inspiration from the world of fashion.
SPRING MEDIUM, LARGE
Spring is available in two versions: wall-mounted or ceiling-mounted. The wall-mounted lamp comes in two different sizes: the large one has an arm over 2 metres long, while the medium has an arm that measures over a metre. On the other hand, in the ceiling version, the offset of the light point is over a meter from the ceiling.
CATEGORY › WALL
Spring Medium Wall
Discover the spec sheets
| | | |
| --- | --- | --- |
| | | |
Spring Large Wall
Discover the spec sheets
| | | |
| --- | --- | --- |
| | | |
SPRING
Available in a single Deep Black finish, Spring fully meets the user's needs, as they can direct the light by adjusting the lampshade equipped with a light source that requires an E27 bulb.
CATEGORY › CEILING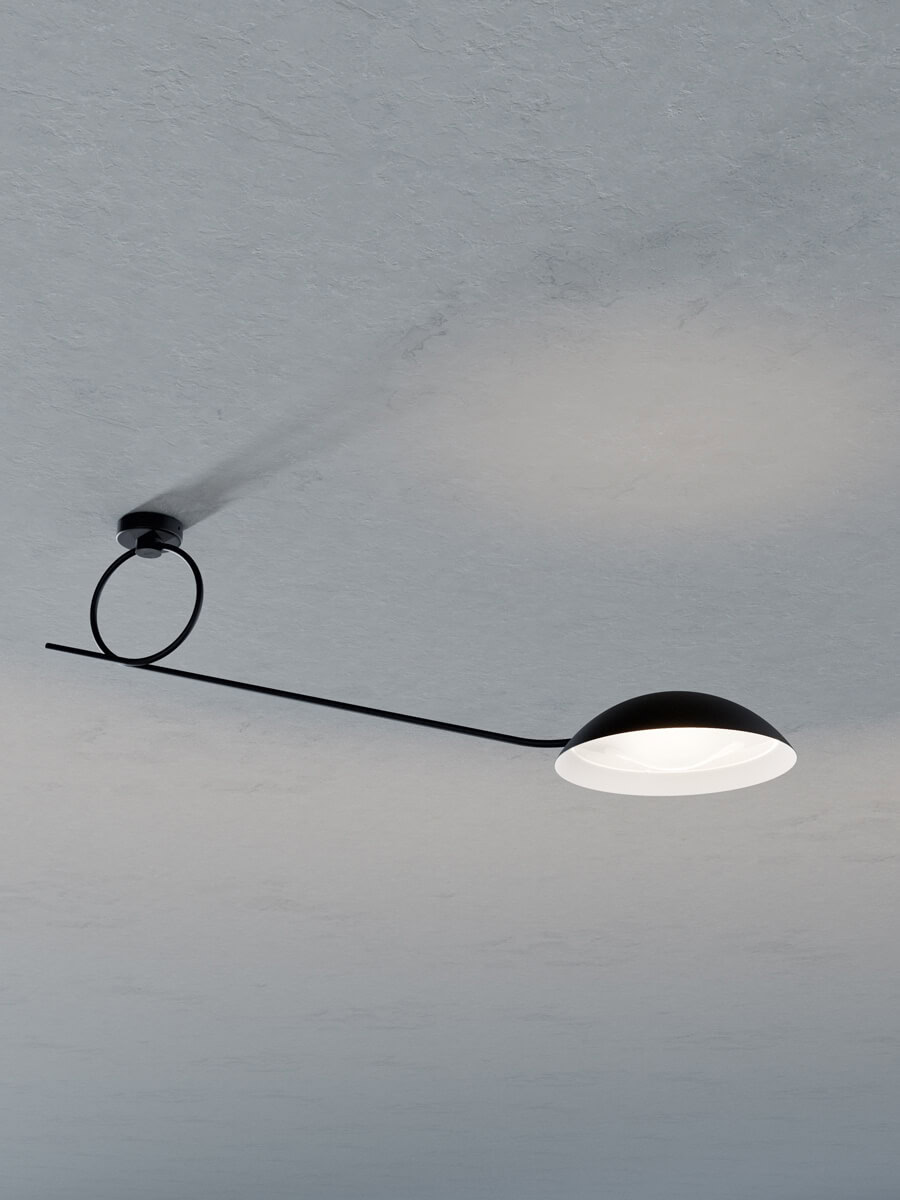 Spring Ceiling
Discover the spec sheets
| | | |
| --- | --- | --- |
| | | |
SPRING FLOOR
Spring Floor consists of a tubular metal rod and a LED strip that projects a linear beam of light onto the wall against which it is placed. The base can be oriented in two directions. This allows positioning the cable exit towards the wall or 180° in the diametrically opposite direction. Spring is available in a single height of 180 centimetres and in the Deep Black (matt black) finish; as for the LED strip, it is available in a 2700K version.
CATEGORY › FLOOR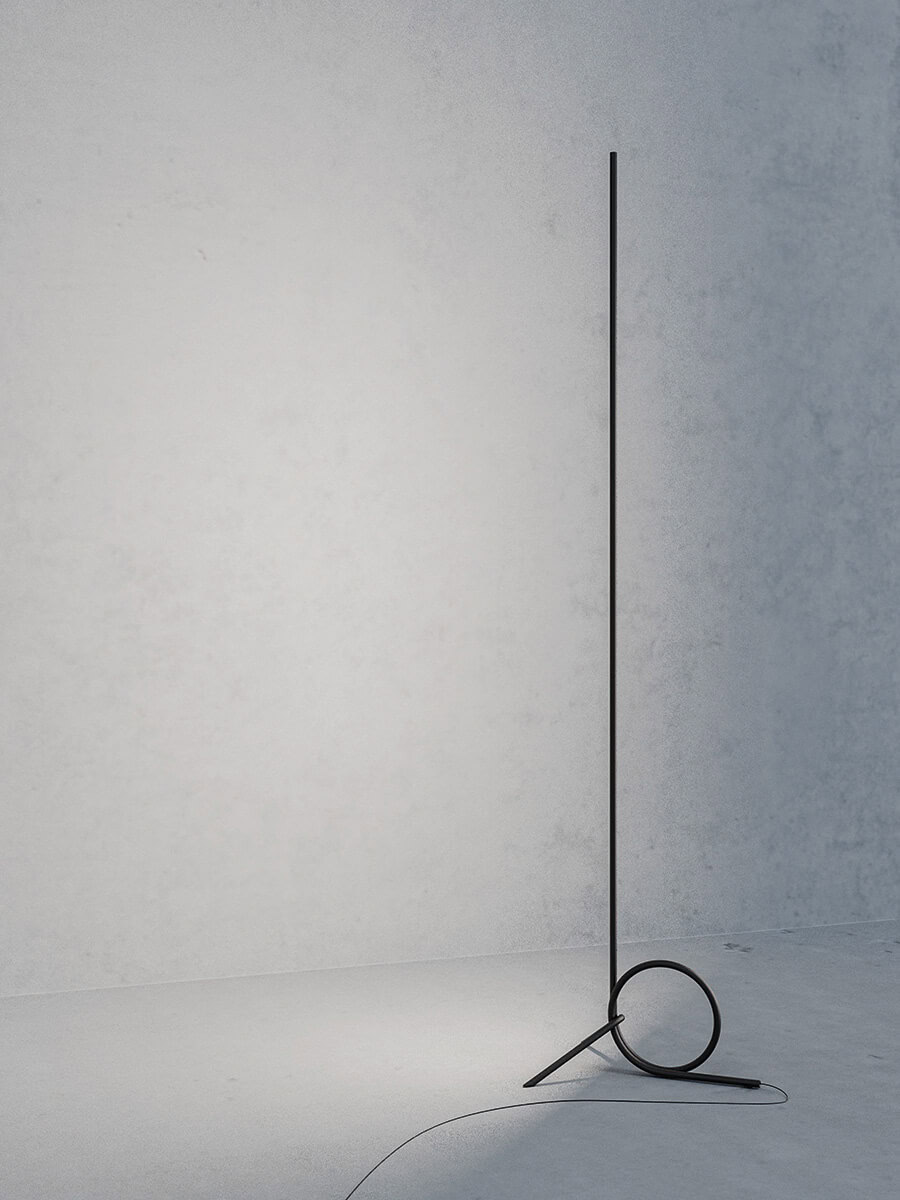 Spring Floor
Discover the spec sheets
| | | | |
| --- | --- | --- | --- |
| | | | |
See all options

Spring Medium Wall
Spring Large Wall
Spring Ceiling
Spring Floor