Easy Peasy, Design by Luca Nichetto, 2020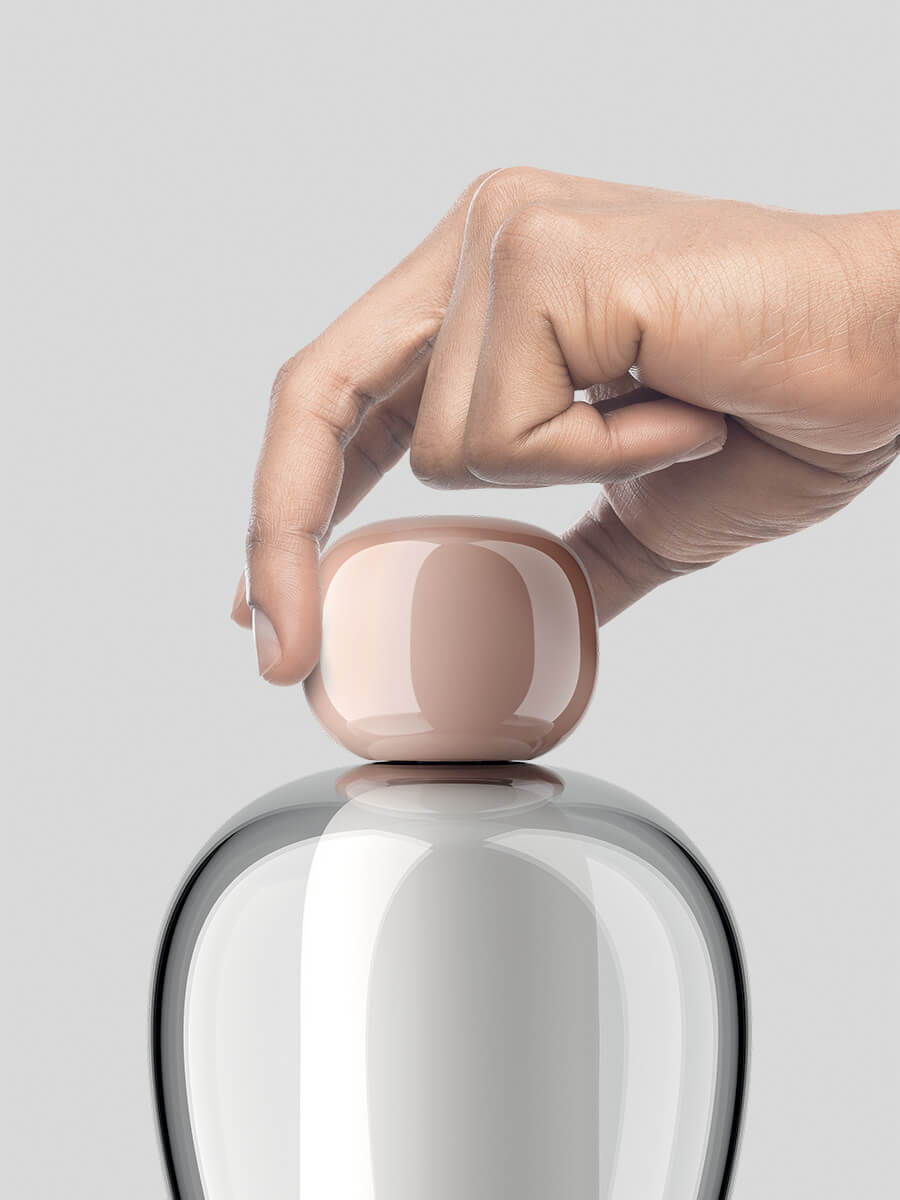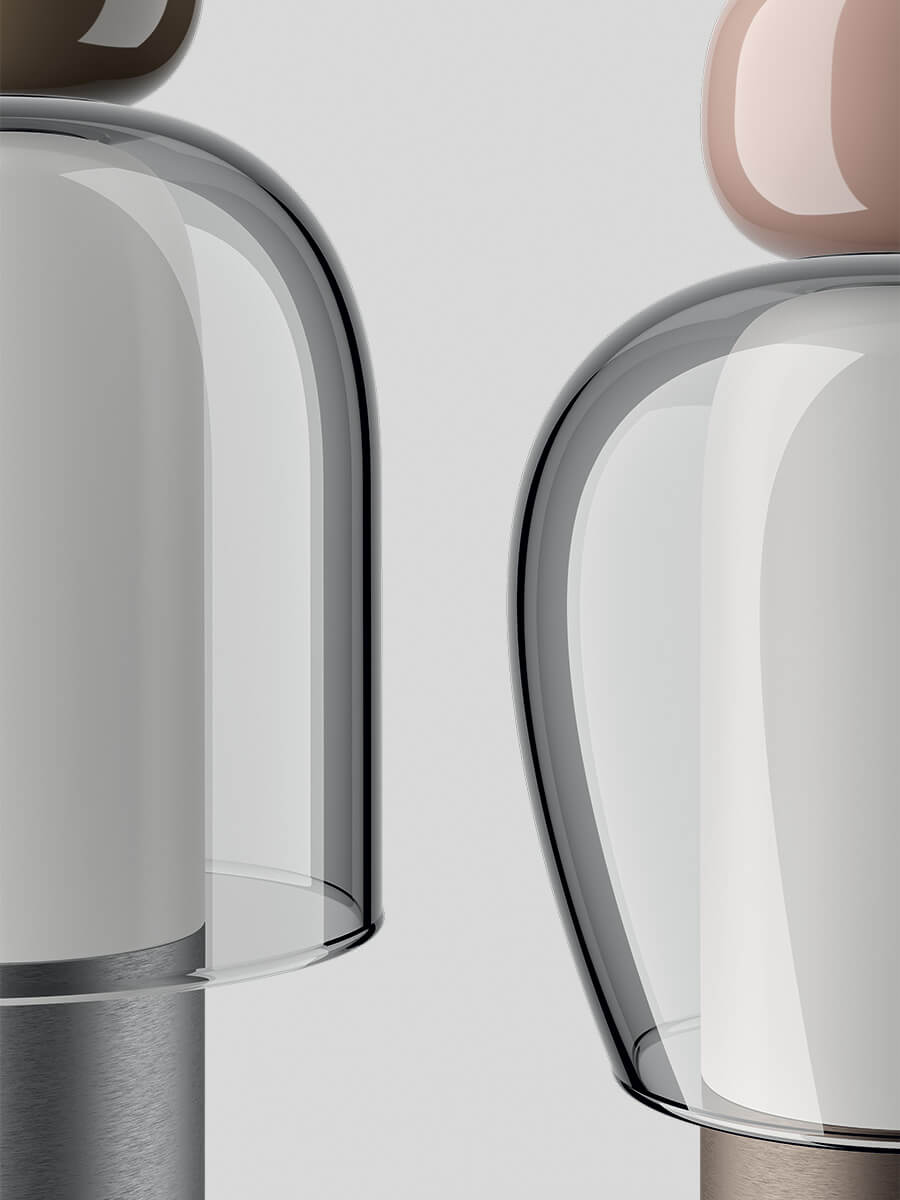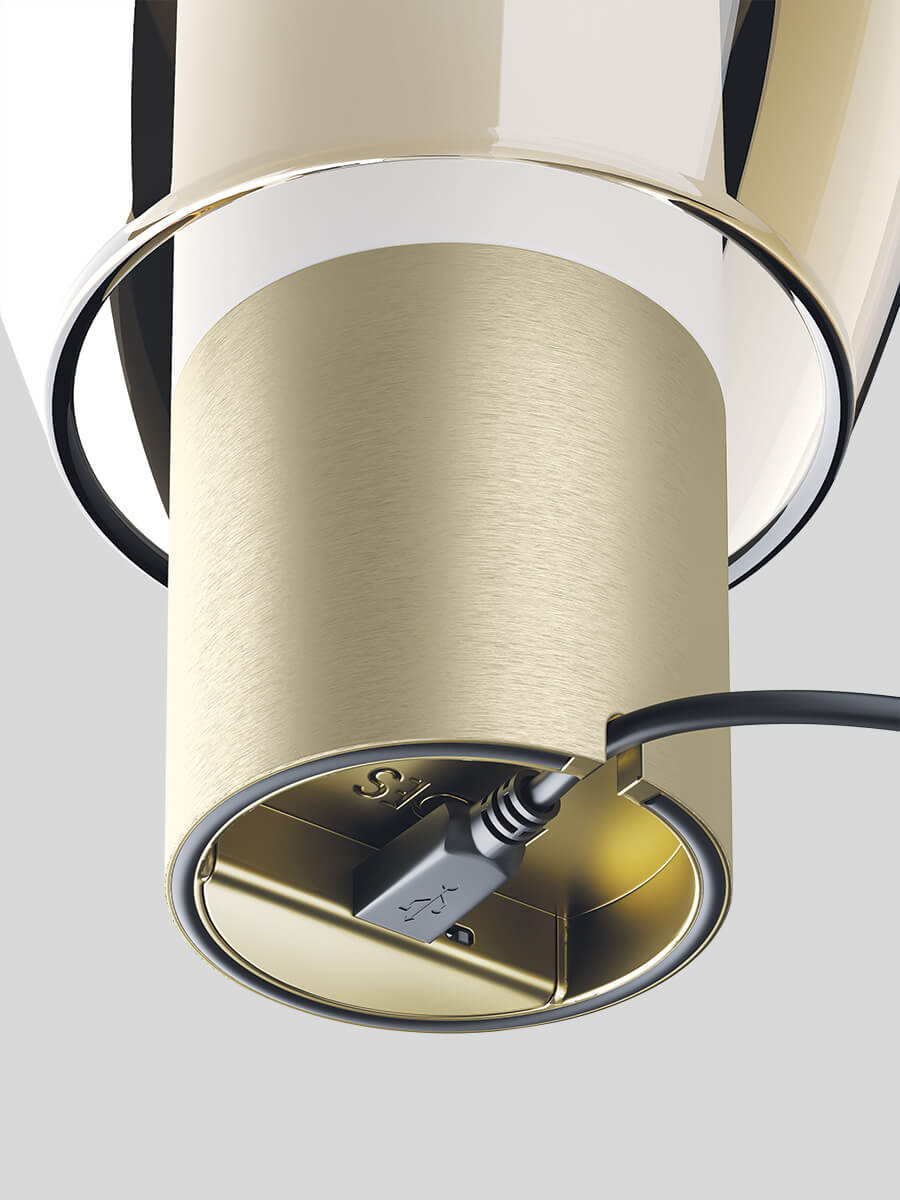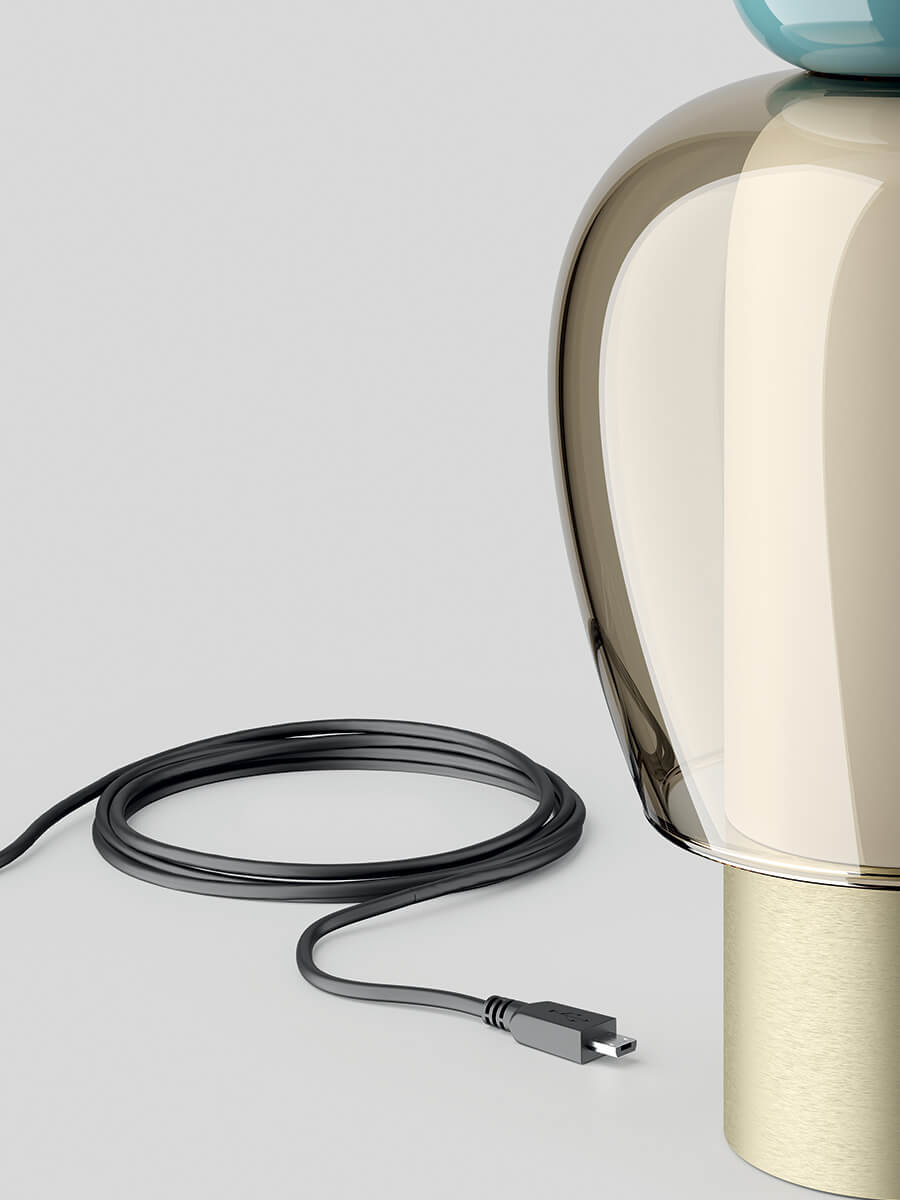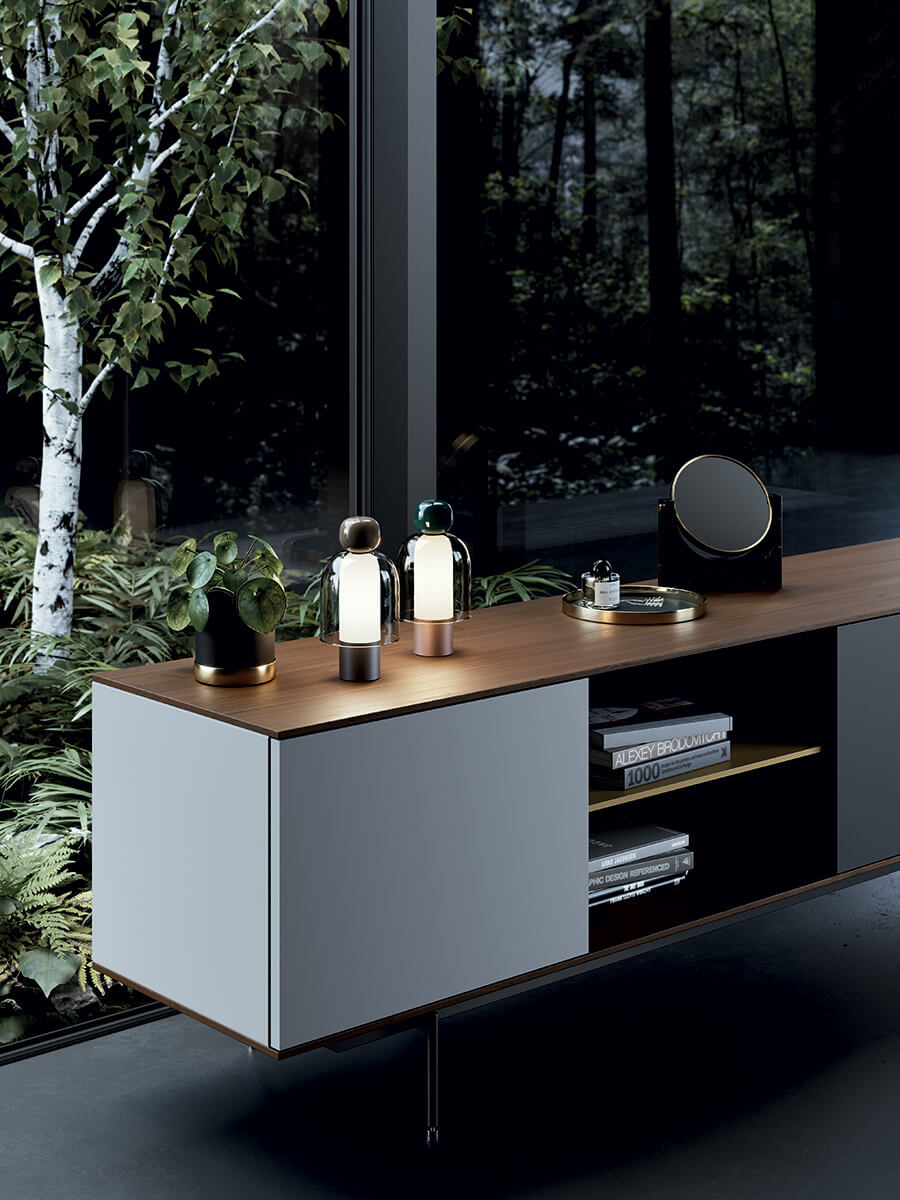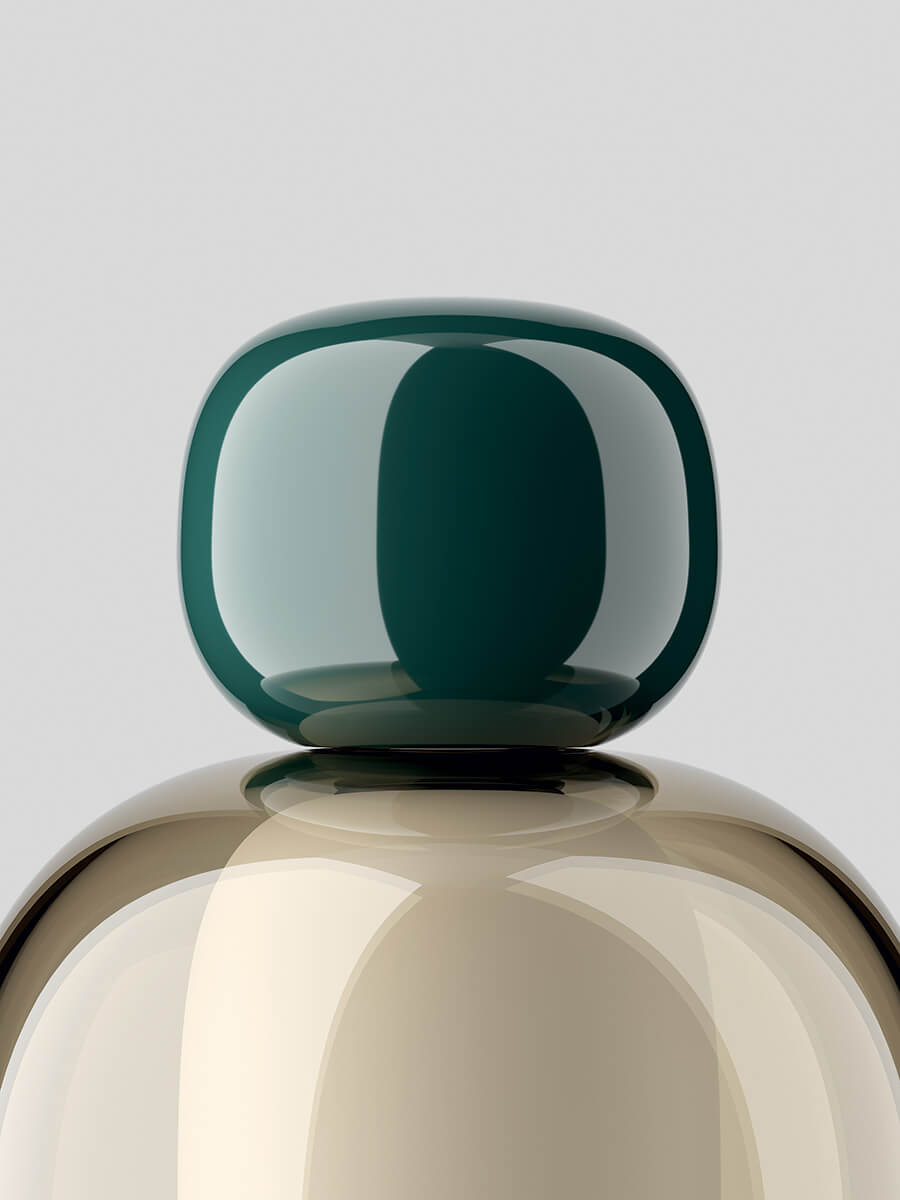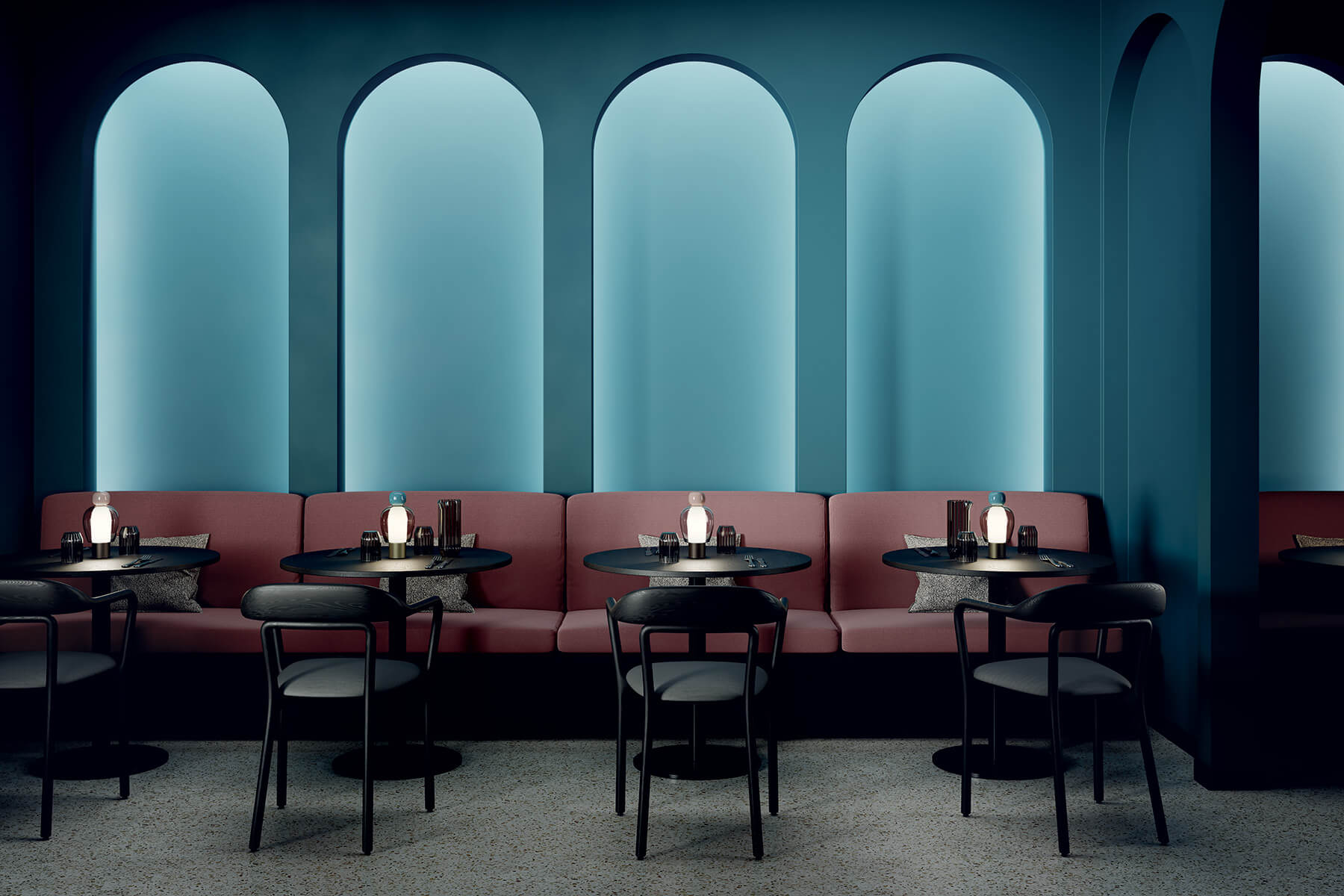 Easy Peasy
With a strong personality and a sculptural form reminiscing the shape of bells, Easy Peasy is a set of portable and rechargeable table lamps, consisting of two rounded elements, a body and a knob. Made of blown glass, Easy Peasy allows for personal customisation of the living spaces. Its portability, different shapes and colours, and the dim-to-warm functionality of its light source allow users to connect, play and interact with the variable configuration options.
Like a set of friendly characters reminiscent of dolls, Easy Peasy portable and rechargeable lamps reflect in their name a playful spirit. With a sculptural design that aims for minimal elegance through rounded shapes and eclectic colour combinations, Easy Peasy portable lamp adds warmth and character to any environment.
Available in four colour combinations, each lamp is composed of two elements, a body and a pommel. The body of the lamp features a metal base housing the LED light source and a white methacrylate diffuser wrapped by a glass bell. The glass filters the light and comes in two different shapes and colours. On top, a rounded pommel allows to turn the lamp on and off and to dim the intensity and warmth of the light. The dim-to-warm function makes Easy Peasy the perfect choice for an intimate and familiar atmosphere in domestic settings as well as in hotels and restaurants.
Easy Peasy surprises with its wealth of details, combining senses and functions. The tactile diversity of its surfaces, in which shiny and transparent, metal and glass coexist in a captivating contrast, is accentuated by sophisticated and contemporary colour combinations, while the pommel is the key element in which colours, innate gestures and the control of technological functions coexist. A micro-USB socket at the base of the body is provided to recharge the battery. More than a lamp, it is a lively companion that warms any room with luminous intimacy.
See all options

Easy Peasy Flamingo
Easy Peasy Lagoon
Easy Peasy Kelp
Easy Peasy Chestnut
Colour stories: discover Lodes product finishes!