Laser, Design by Studio Italia Design, 2015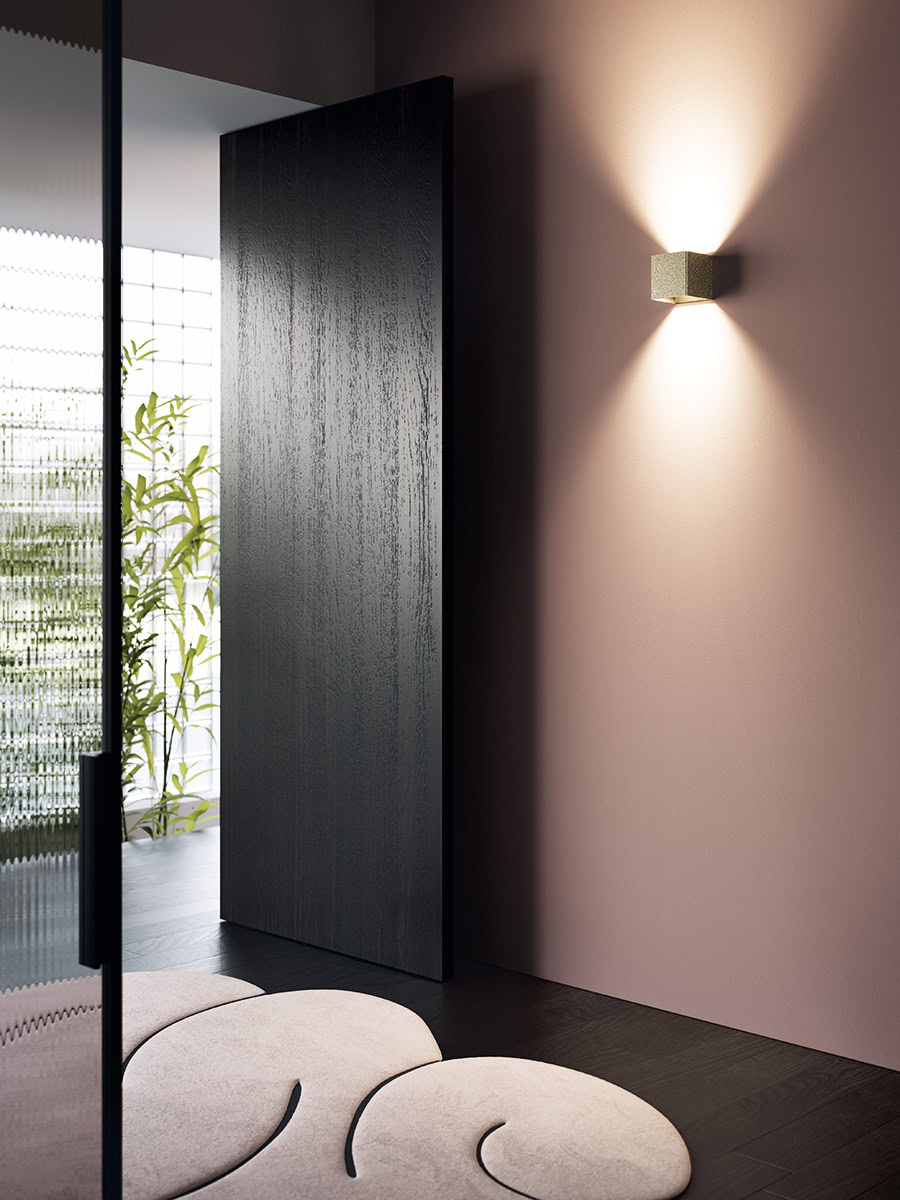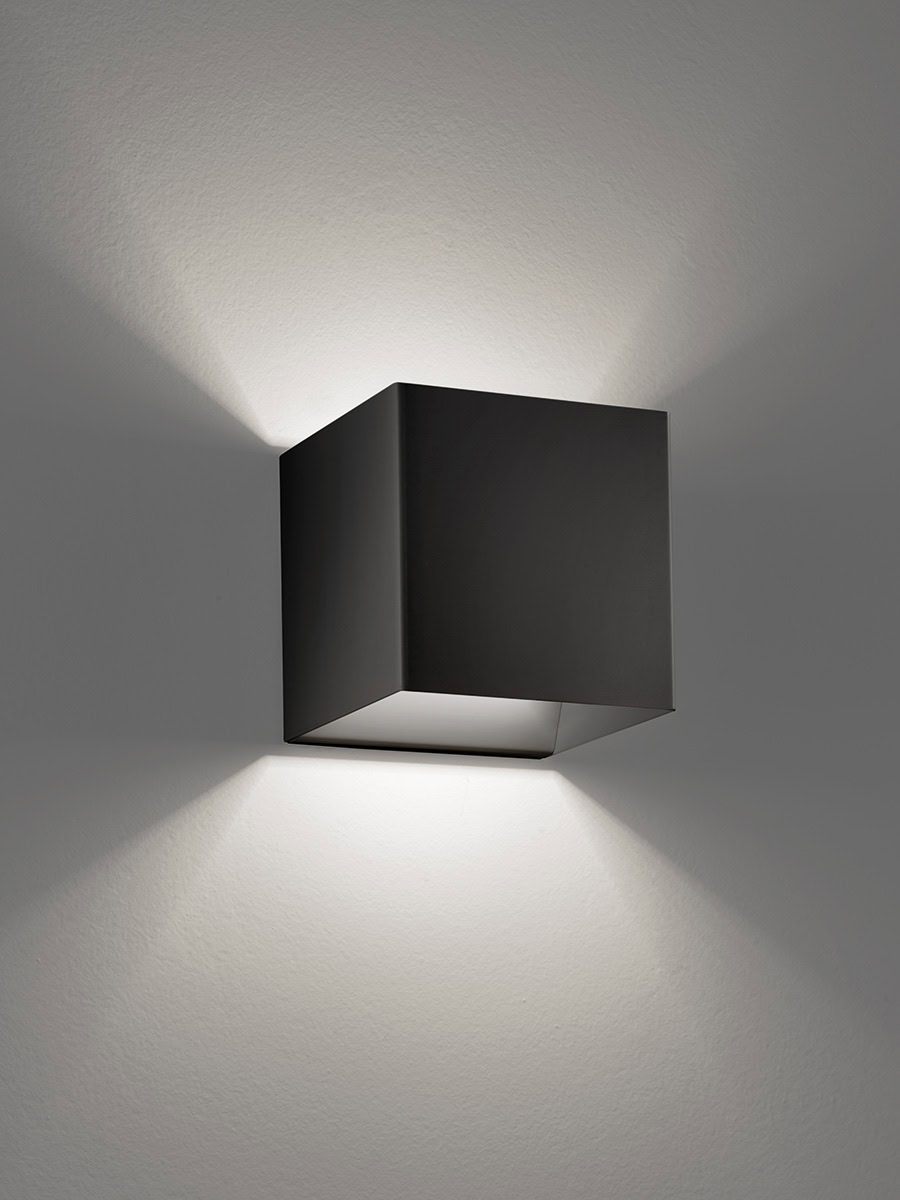 Laser
Laser is a compact, versatile light fixture in the shape of a box with an attractive architectural look. From its painted steel structure, available in three different finishes, the LED light source diffuses a functional and evocative two-way light that creates plays of light and shadow on the wall.
A simple geometric shape which makes a bold statement in areas where light is the protagonist.
Laser
measures 10 × 10 cm and has a painted metal structure available in three different finishes: matte white, matte black and champagne. The inner body of the light fixture is triangular which allows the beams of light to be diffused both upwards and downwards.
Laser is mounted flush to wall and emits warm or cold light. The light fixture is fitted with a 15W LED whose colour rendering index (CRI) of 92 offers true colour reproduction. The aluminium heatsink inside the light fixture optimises the performance of the LED. Thanks to its compact size and high-performance light, Lase blends seamlessly into a wide variety of spaces. It is handy as a beside light or in a corridor whereas in the living room, it becomes a mini sculpture that brings the walls to life.
Laser 10 × 10 LED
Discover the spec sheets
| | | |
| --- | --- | --- |
| | | |
See all options

Colour stories: discover Lodes product finishes!