Nautilus, Design by Andrea Tosetto, 2017–2020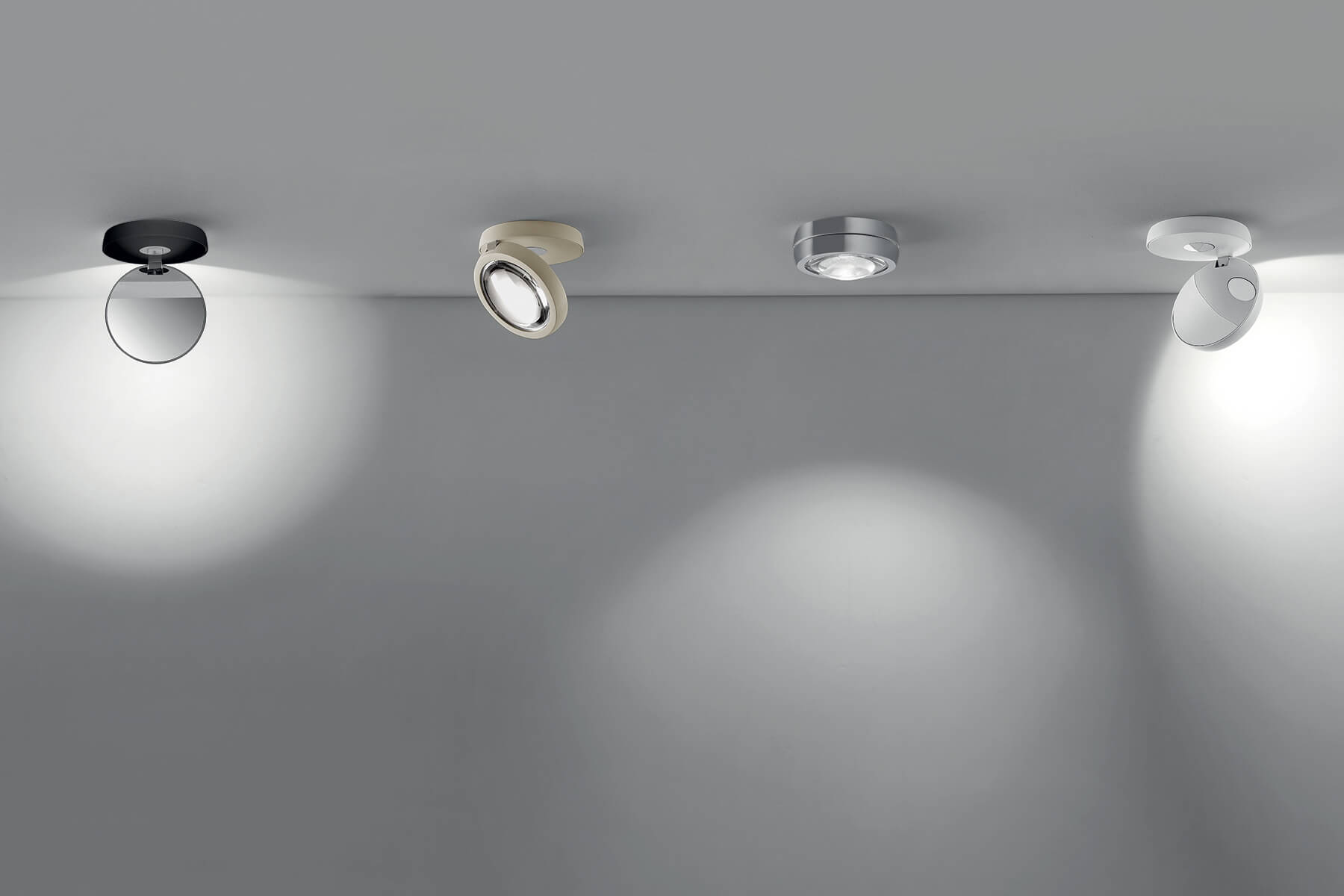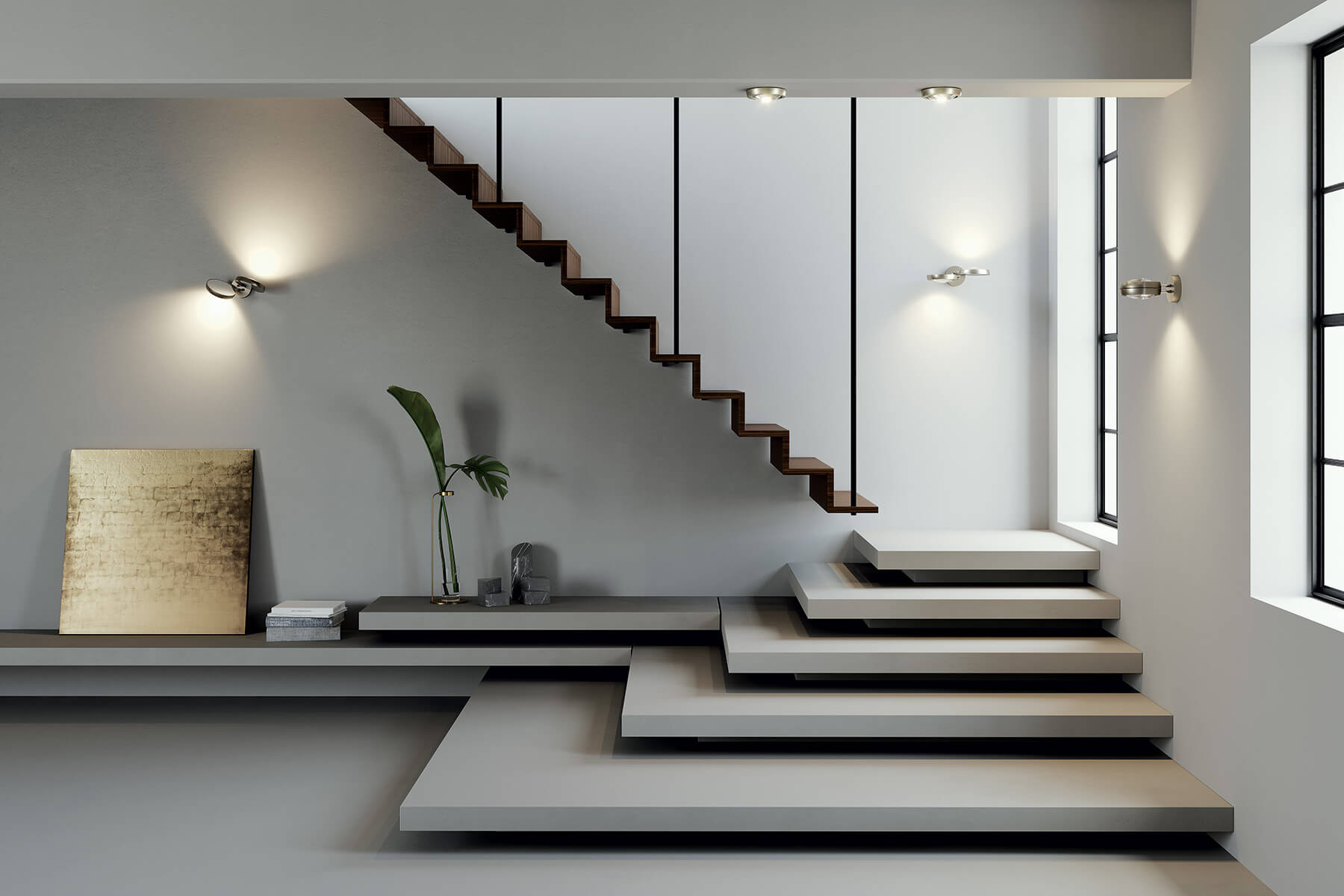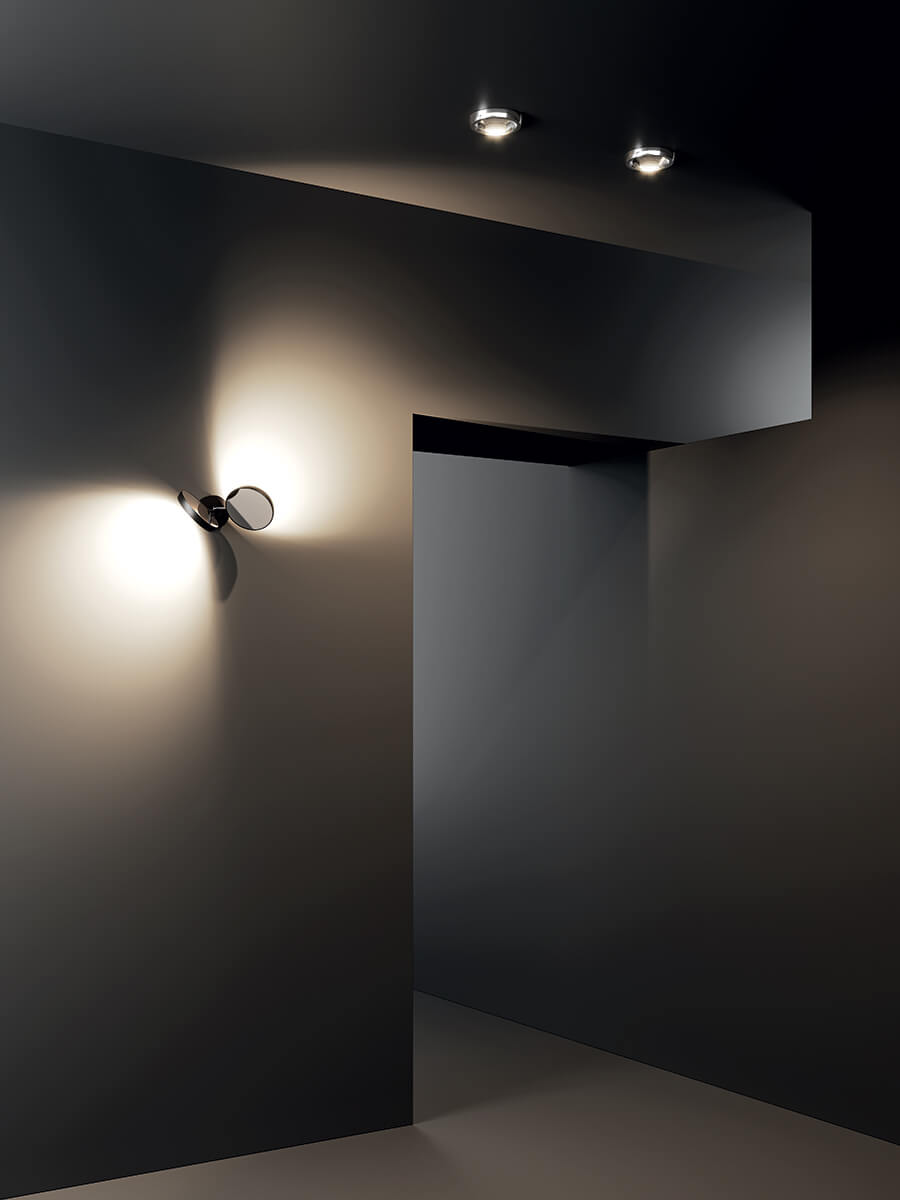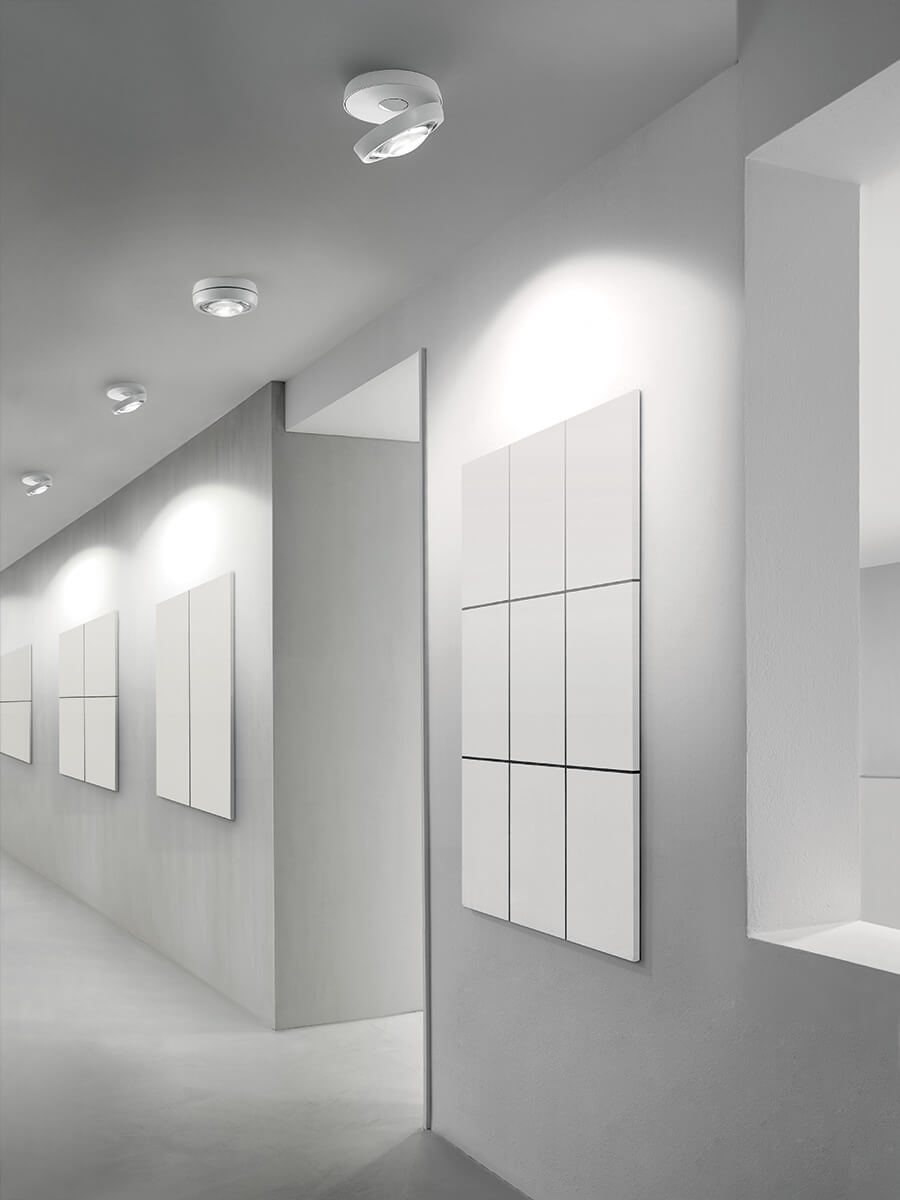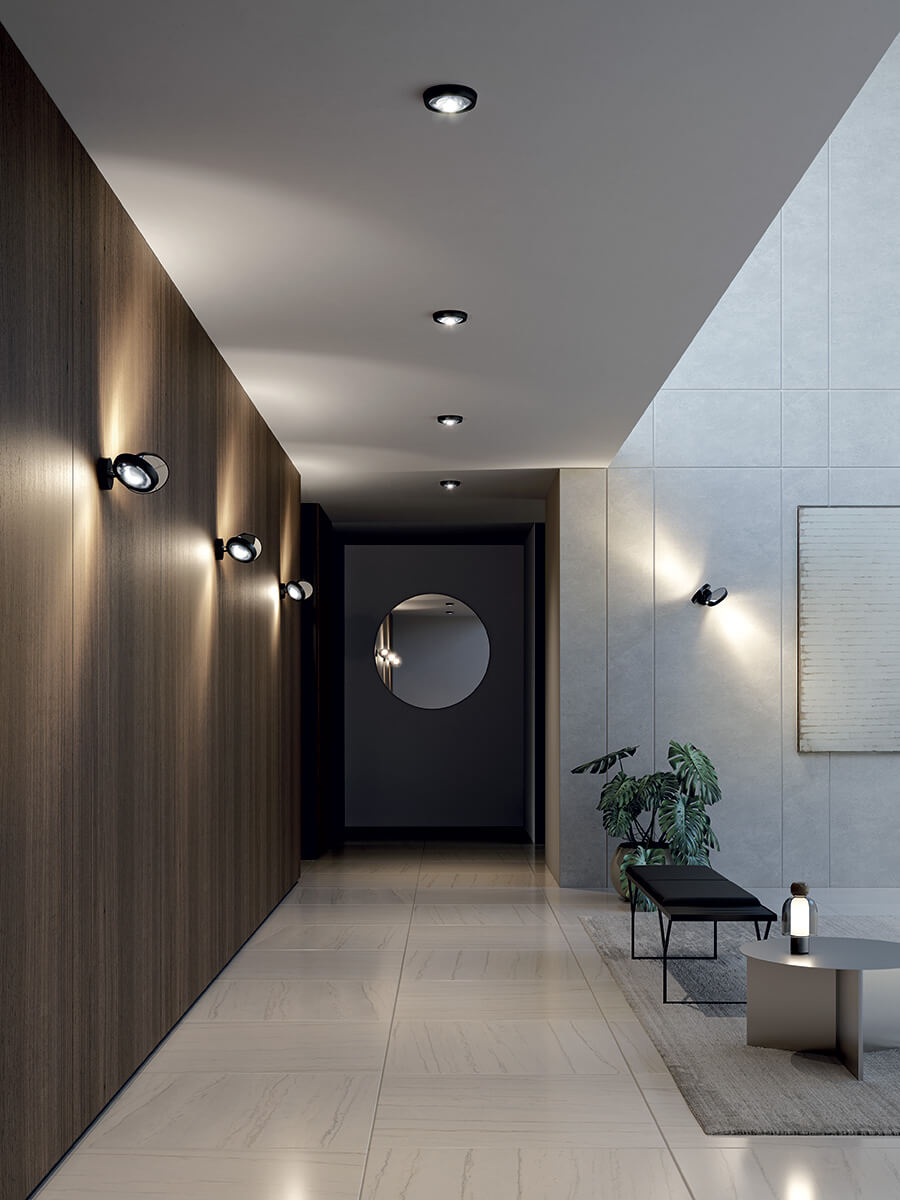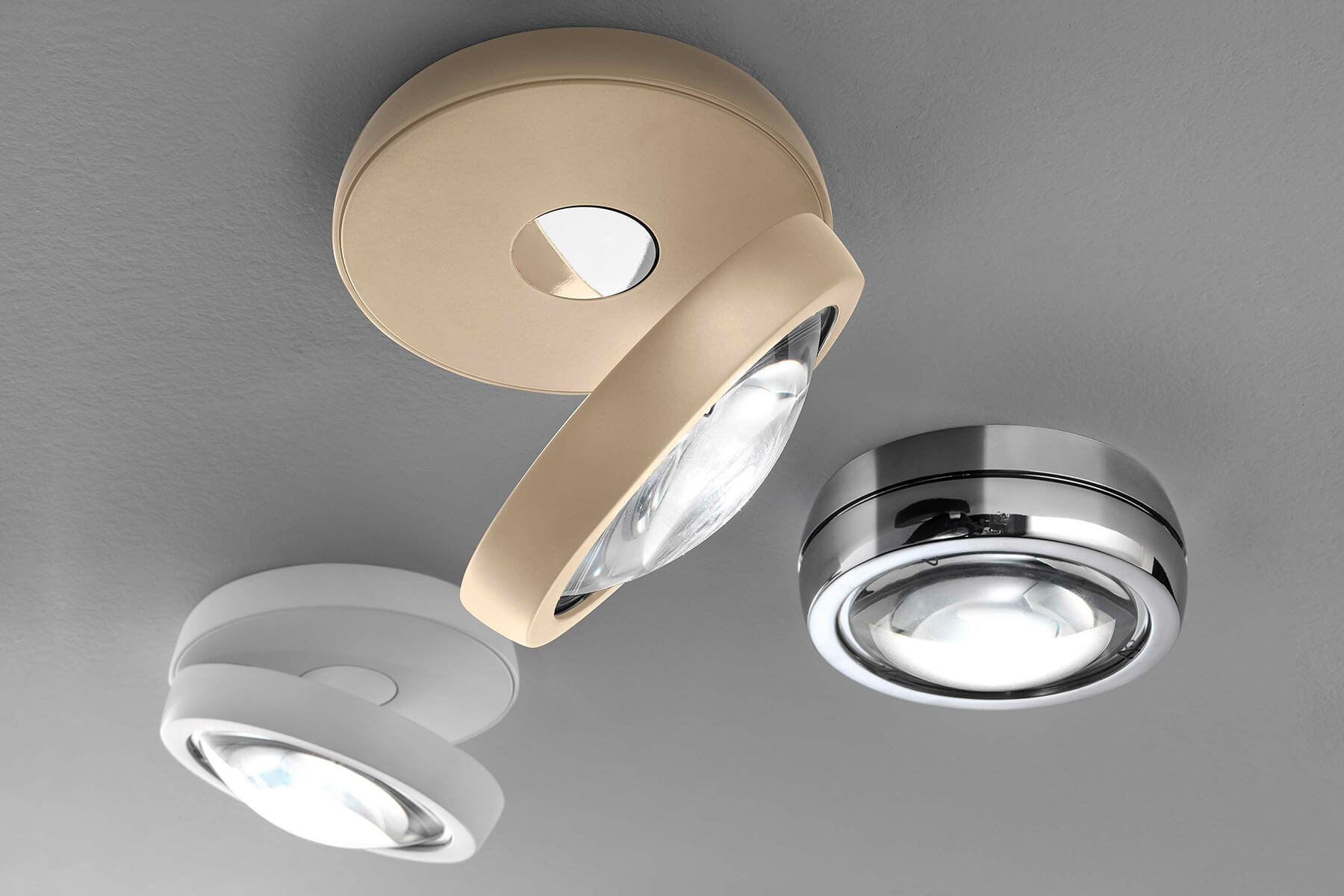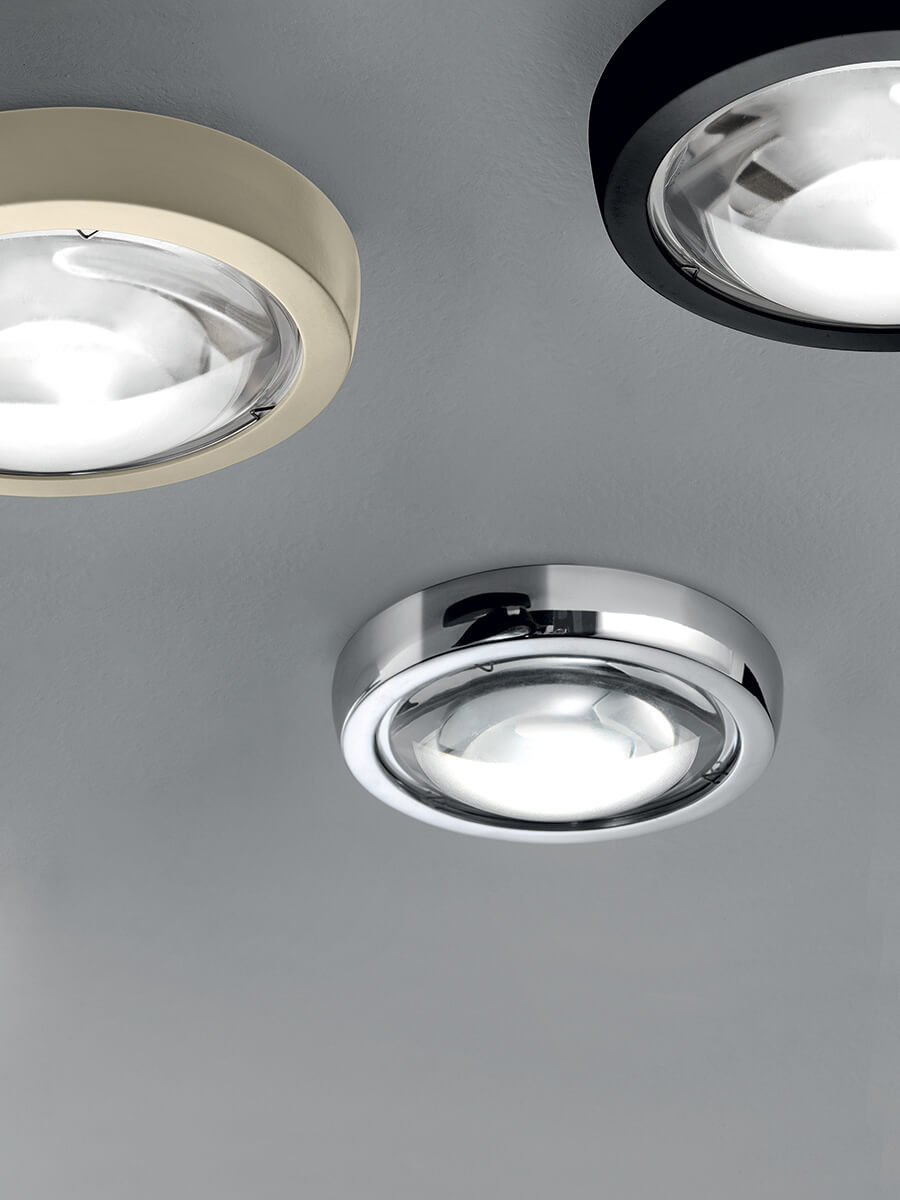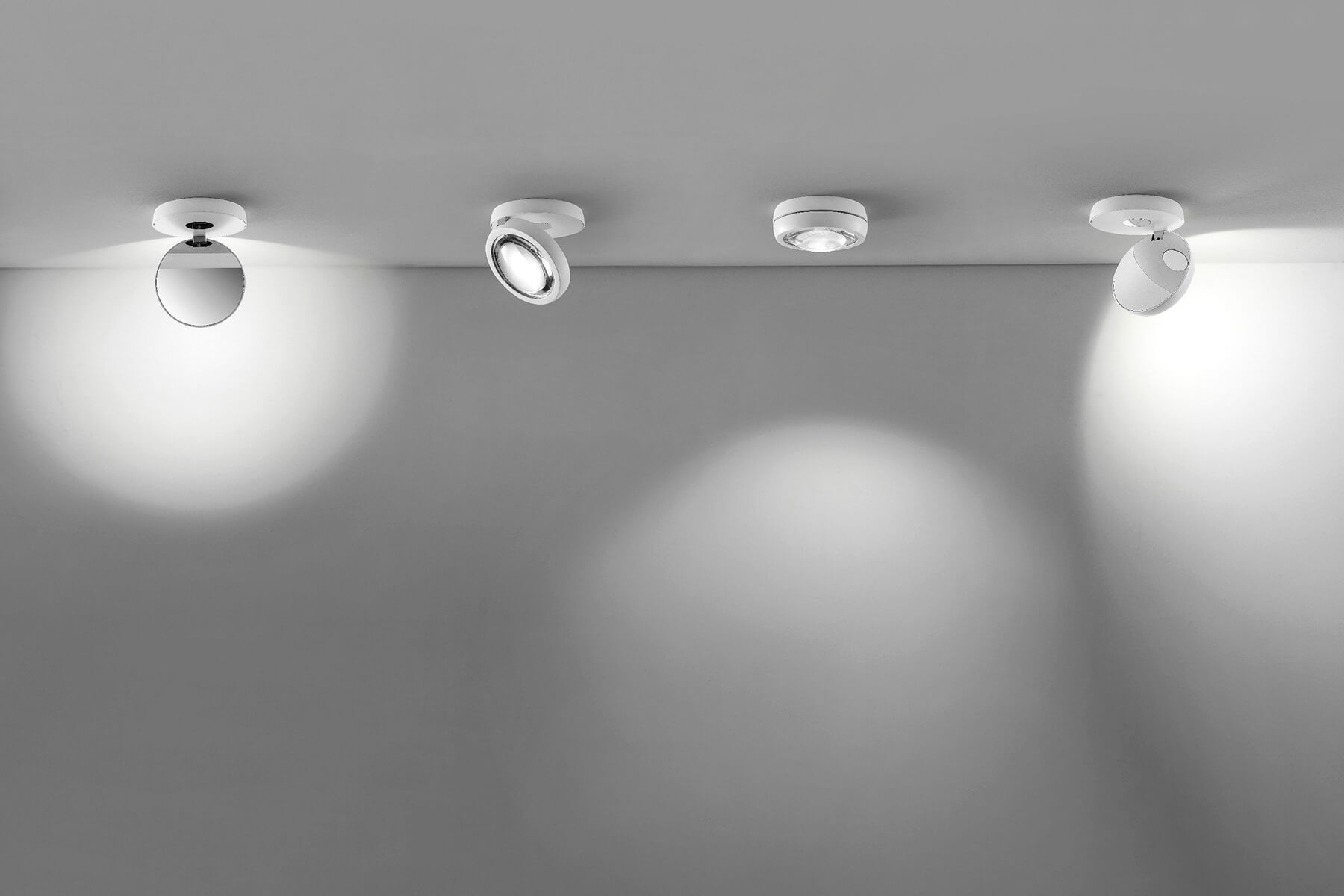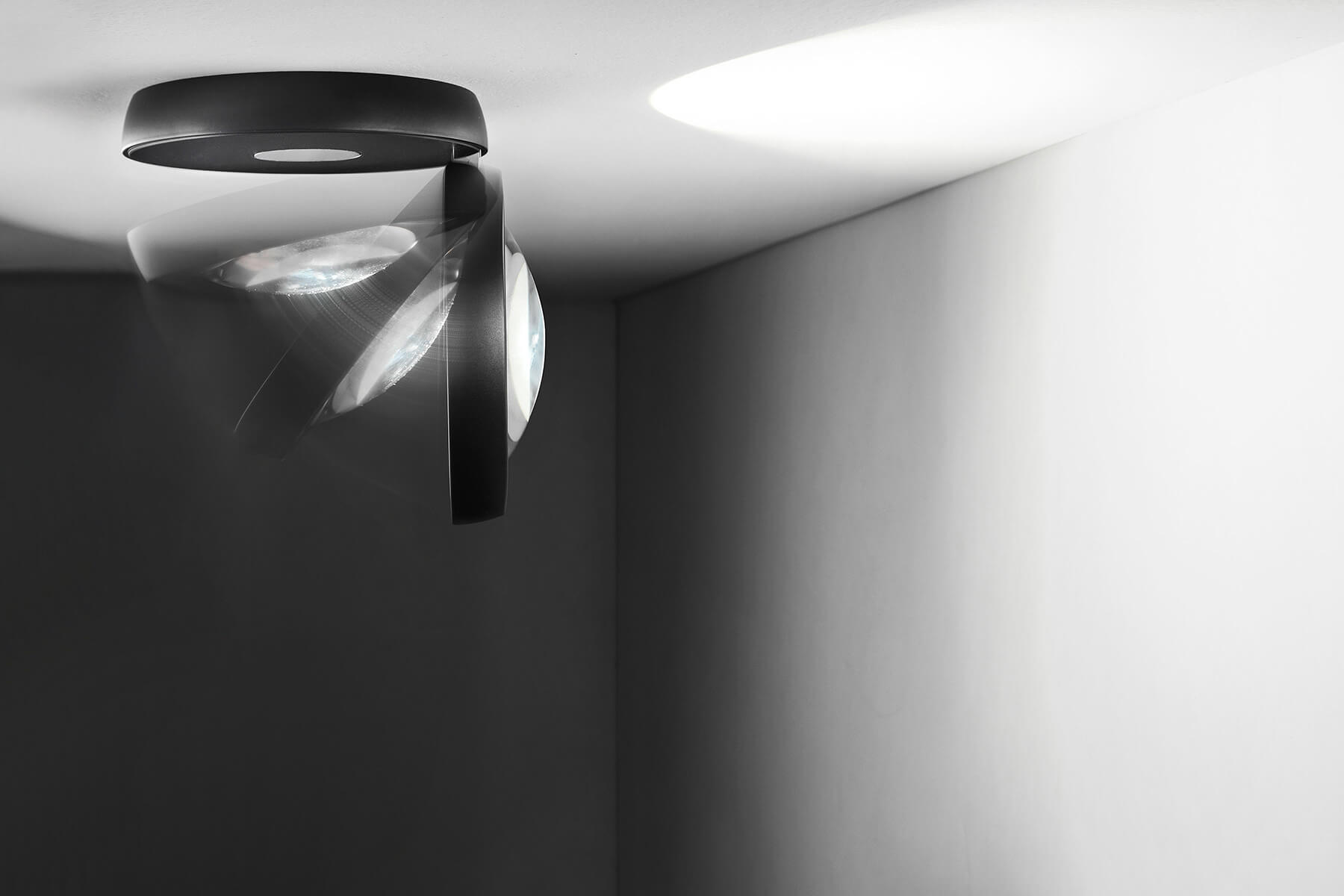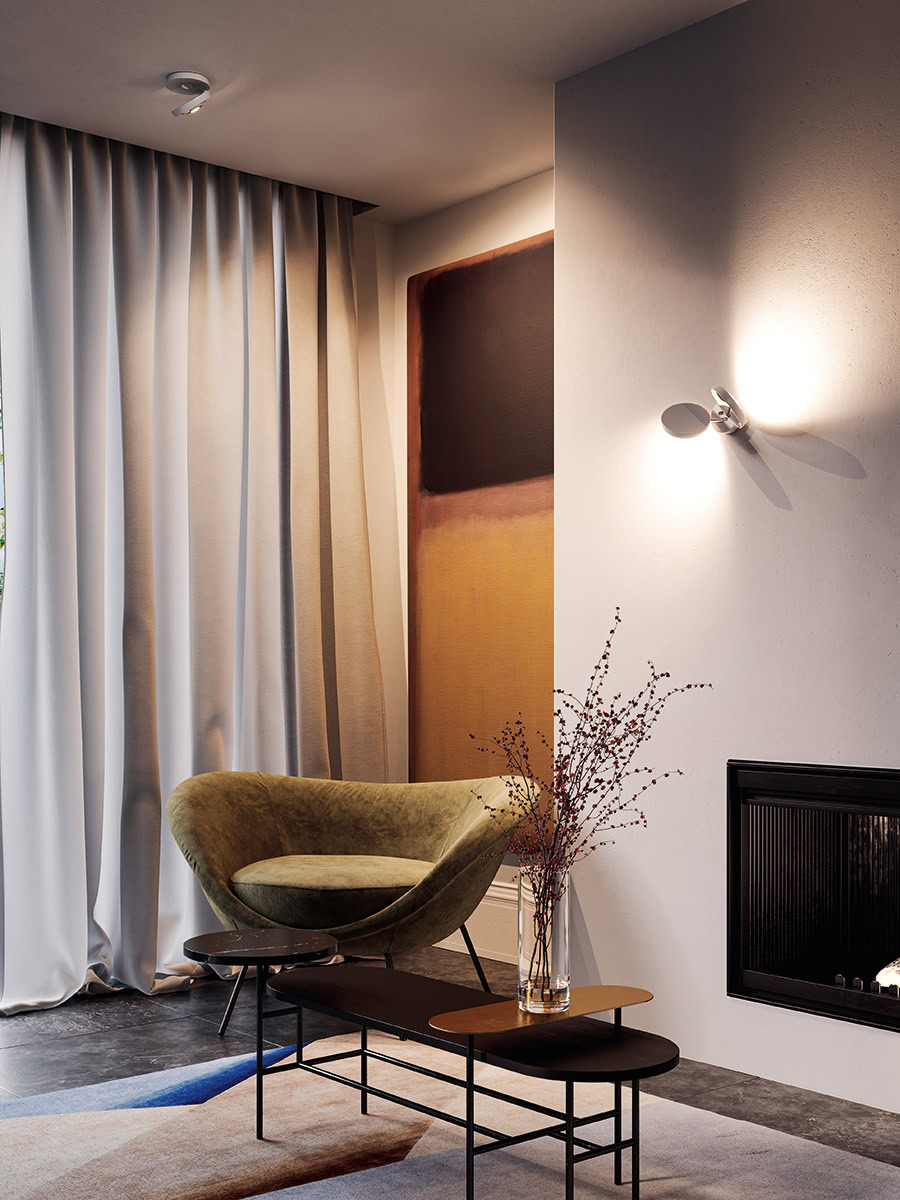 Nautilus
Strong design and leading-edge technology come together in this family of lamps characterised by a convex lens that projects the LED light wherever its needed or most preferred, for a truly efficient and personalised result. Versatile and dynamic, either on the wall or ceiling in a variety of versions and finishes, Nautilus lamps satisfy a full range of lighting needs, whether functional or purely decorative, in both residential and professional contexts.
Nautilus
is a versatile family of lamps characterised by their distinctly dynamic lighting effects. A strong and contemporary design that expresses all the potential of the LED light through convex glass lenses, which diffuse the direct LED light without any glare. The different versions allow lighting to be personalised in a broad variety of settings, offering a tailored response to the different needs of both residential and professional contexts.
As a ceiling fixture, Nautilus is proposed with a single diffuser, offering rotation up to 340° and inclination up to 90°, featuring a 12W LED source. Complementing this version is Nautilus Spot, a spotlight synonymous with essentiality, featuring a minimalist design that punctuates the ceiling, liberating the purity of a simple sign of light. The convex lens houses a 10W LED light. Both versions are available in three matte finishes or in polished chrome.
Light sources characterised by an essential yet sophisticated geometry, all Nautilus versions are available with a choice of LED light, either warm (2700K) or cold (3000K), with a colour rendering index (CRI) of 90, thus reflecting the natural colour of objects without distorting them. Designed to ensure the harmony of its formal relations and precision of its details, lamps in the Nautilus family combine versatility and elegance in a functional dialogue with the surrounding architecture.
Nautilus
Discover the spec sheets
| | | |
| --- | --- | --- |
| | | |
Nautilus Spot
Discover the spec sheets
| | | |
| --- | --- | --- |
| | | |
See all options

Colour stories: discover Lodes product finishes!