Random Solo, Design by Chia–Ying Lee, 2020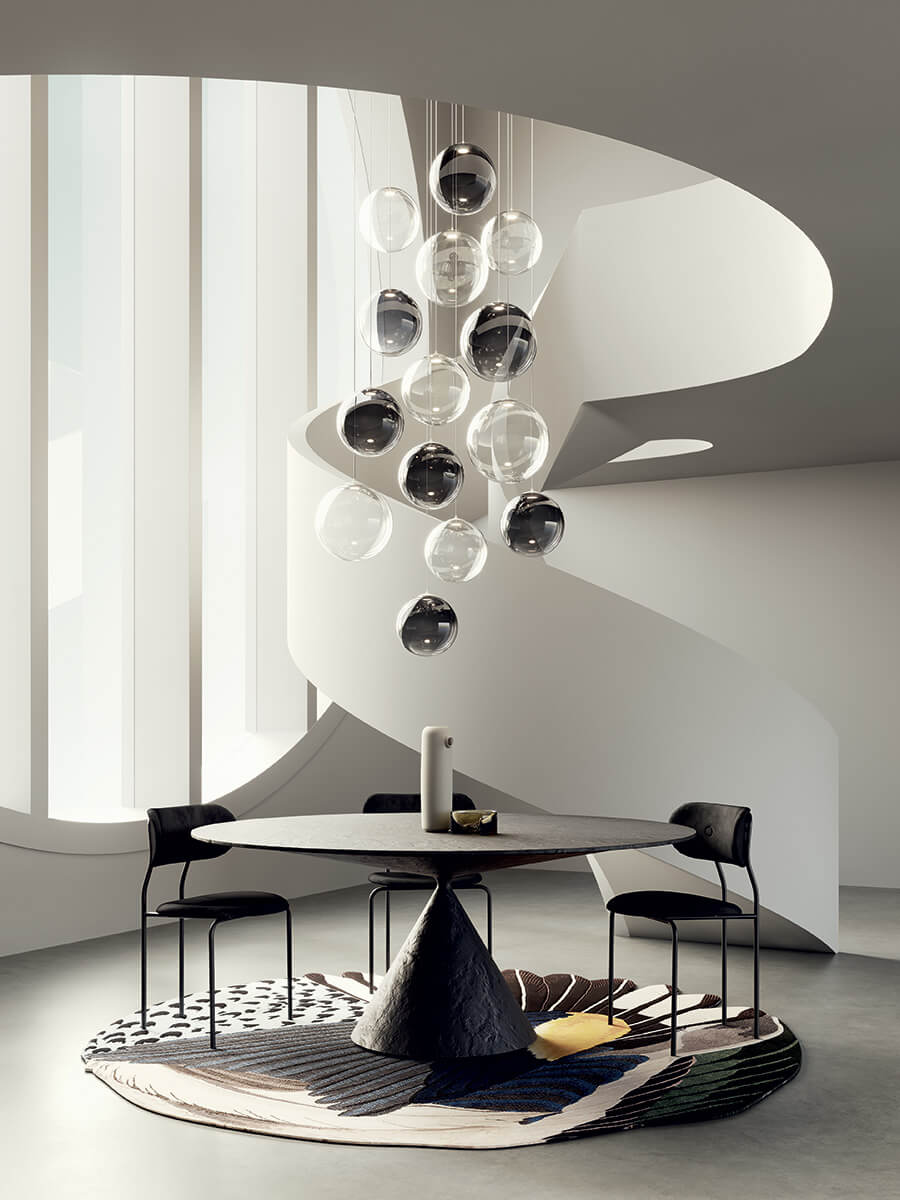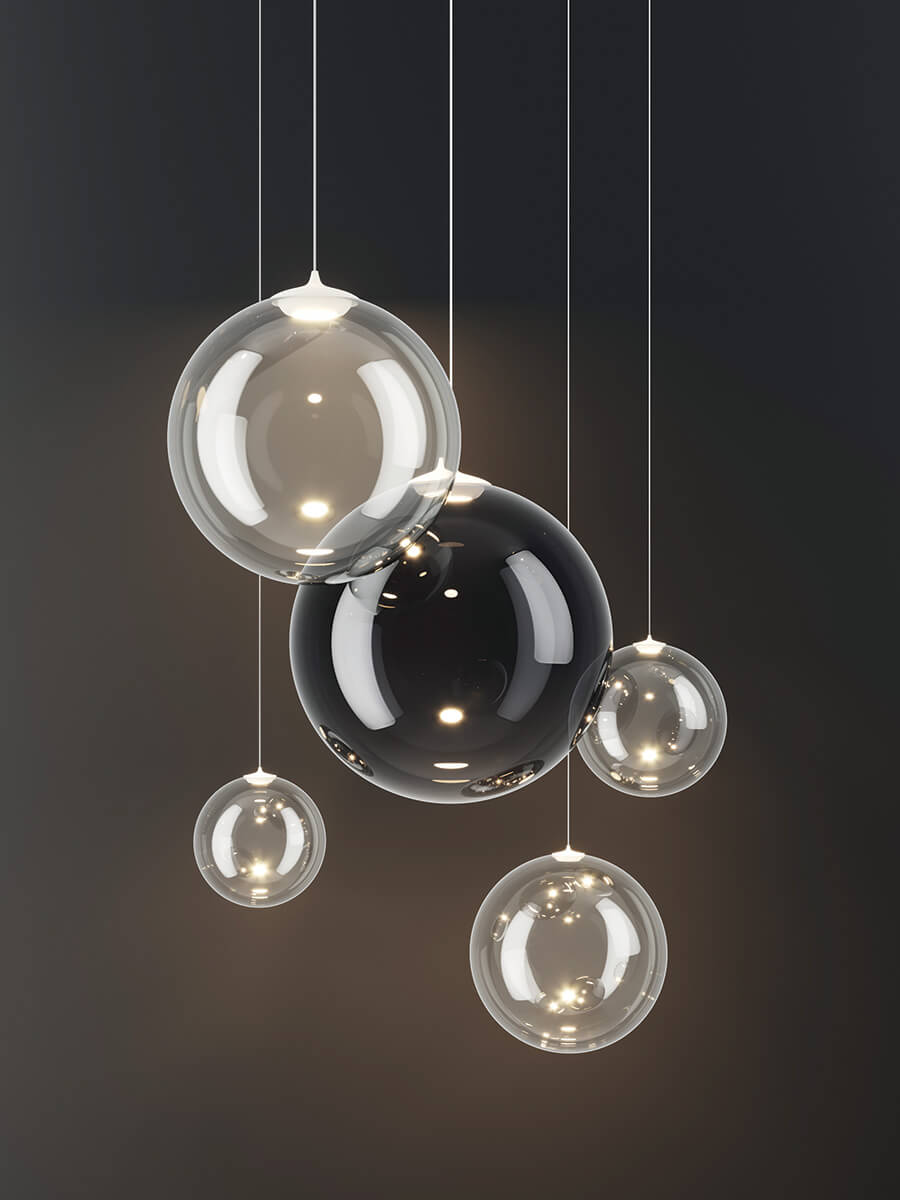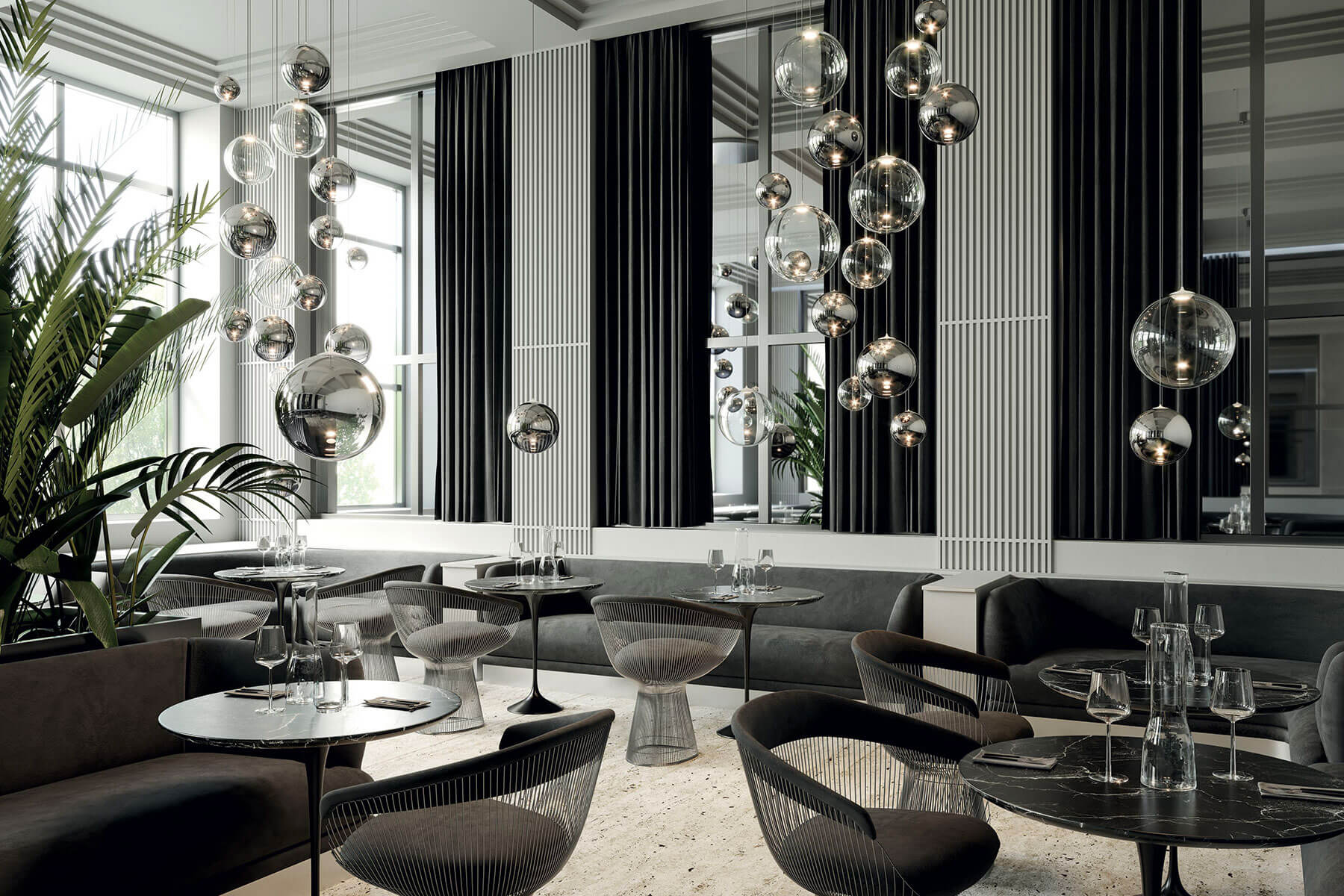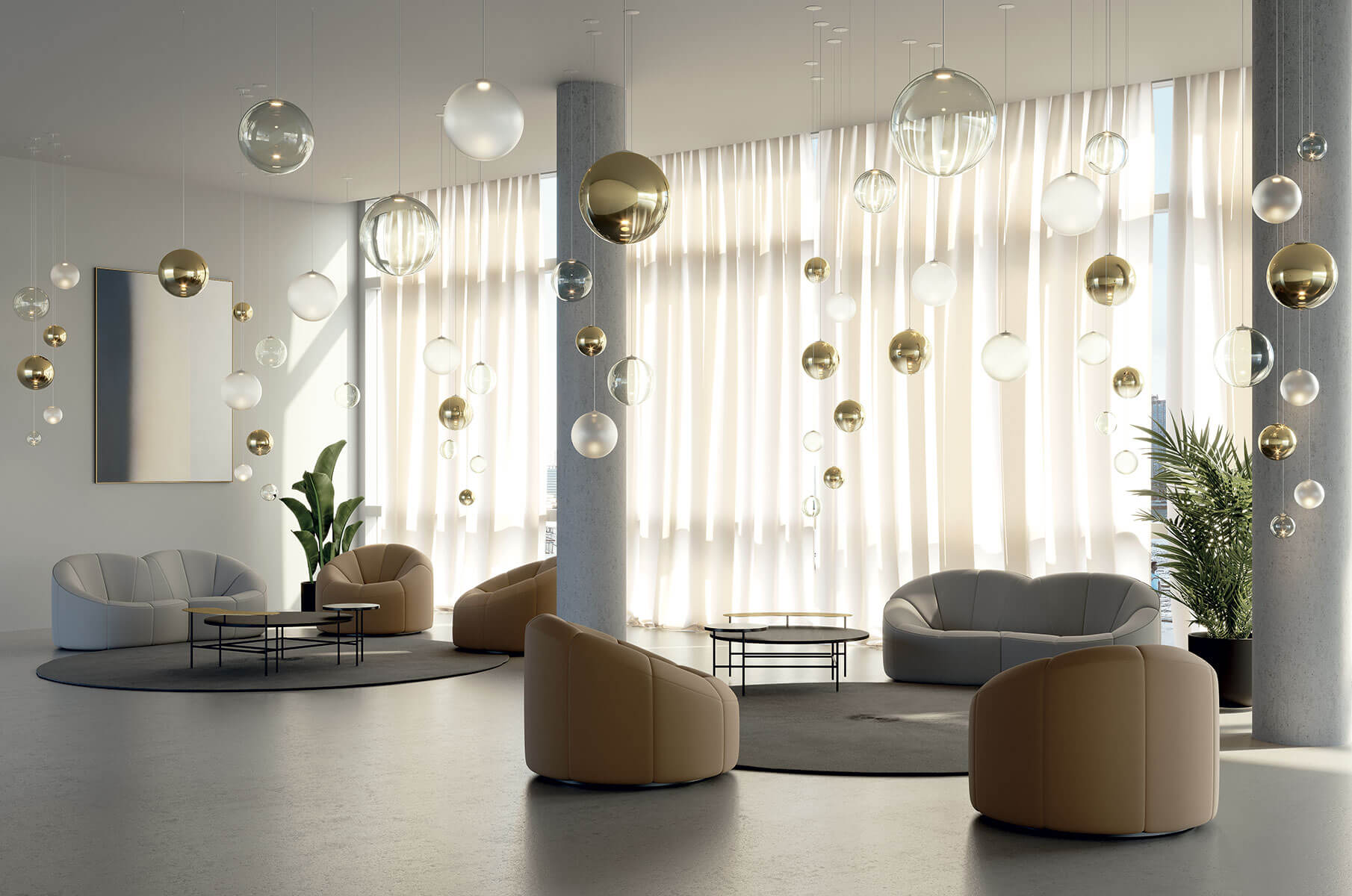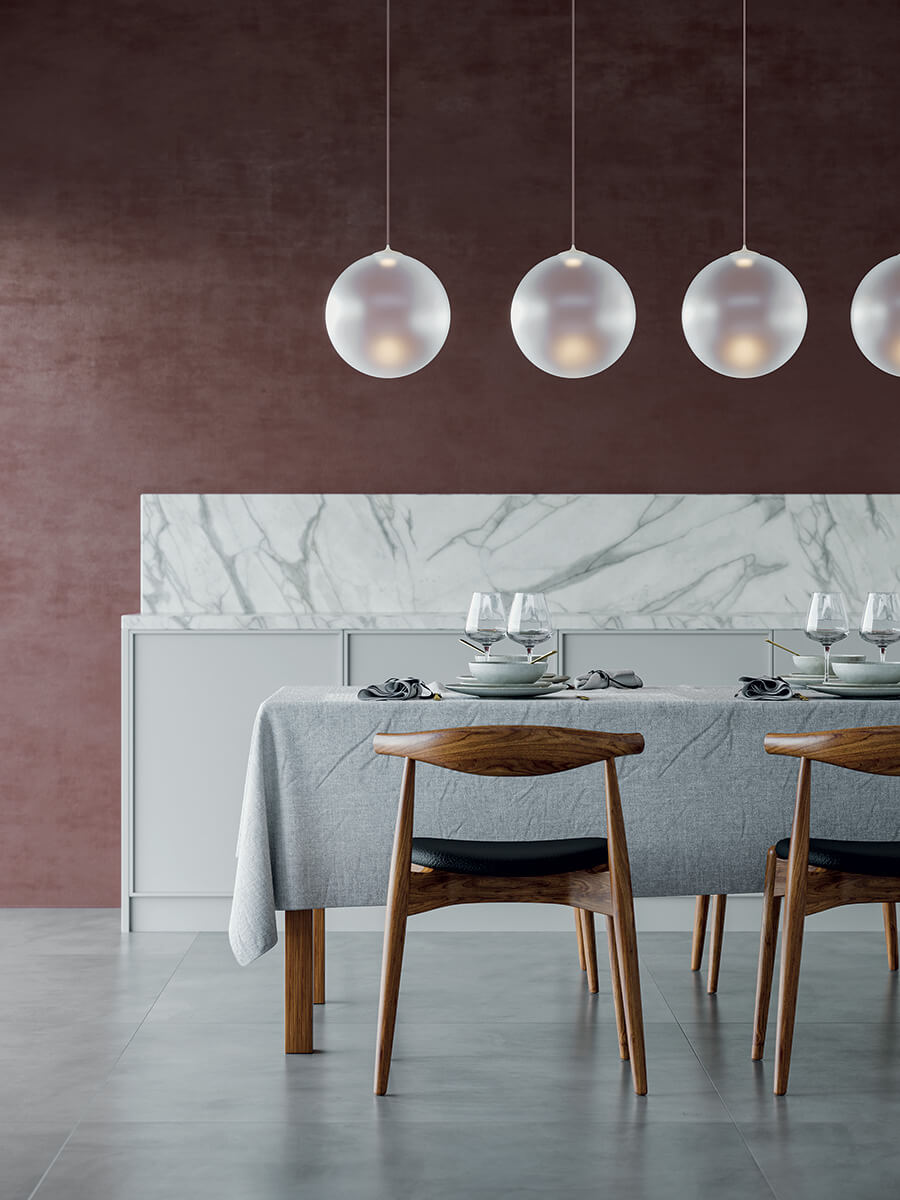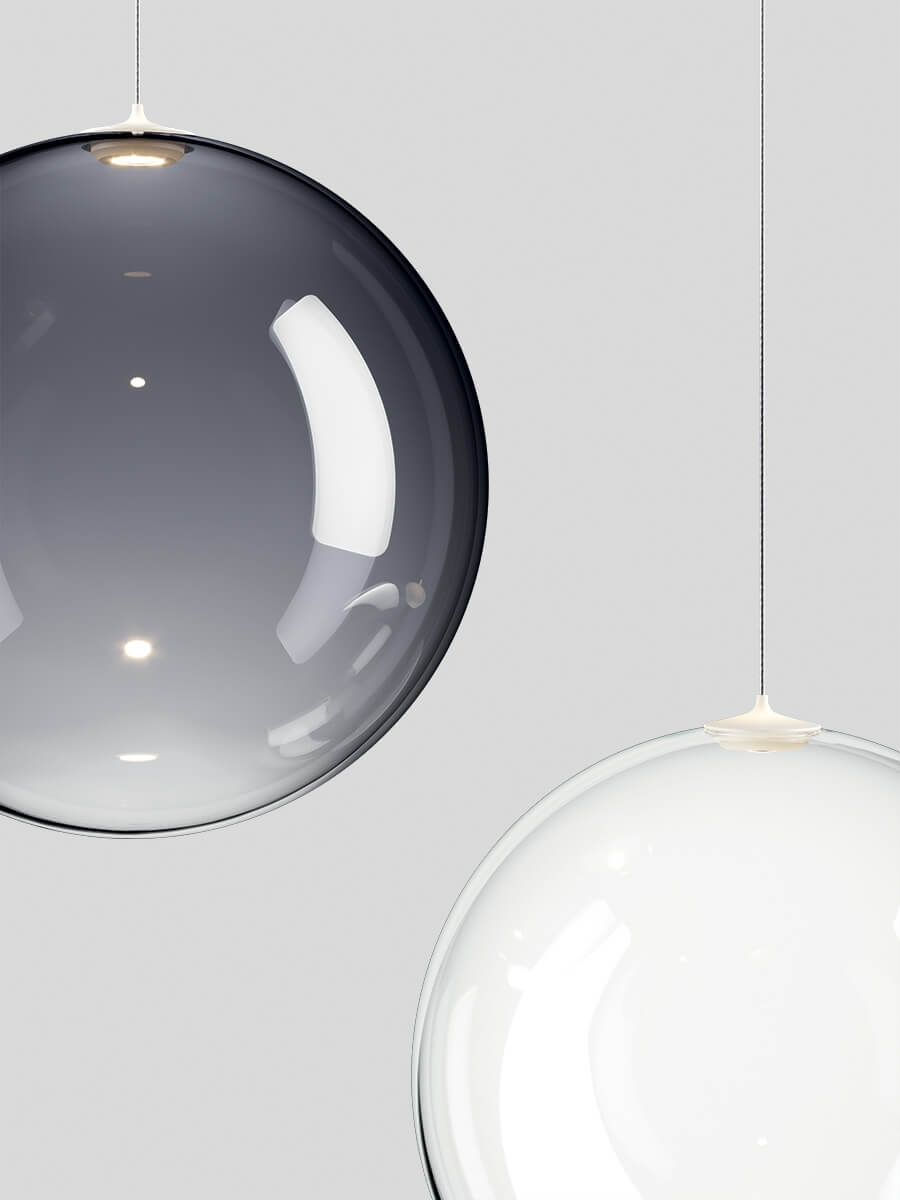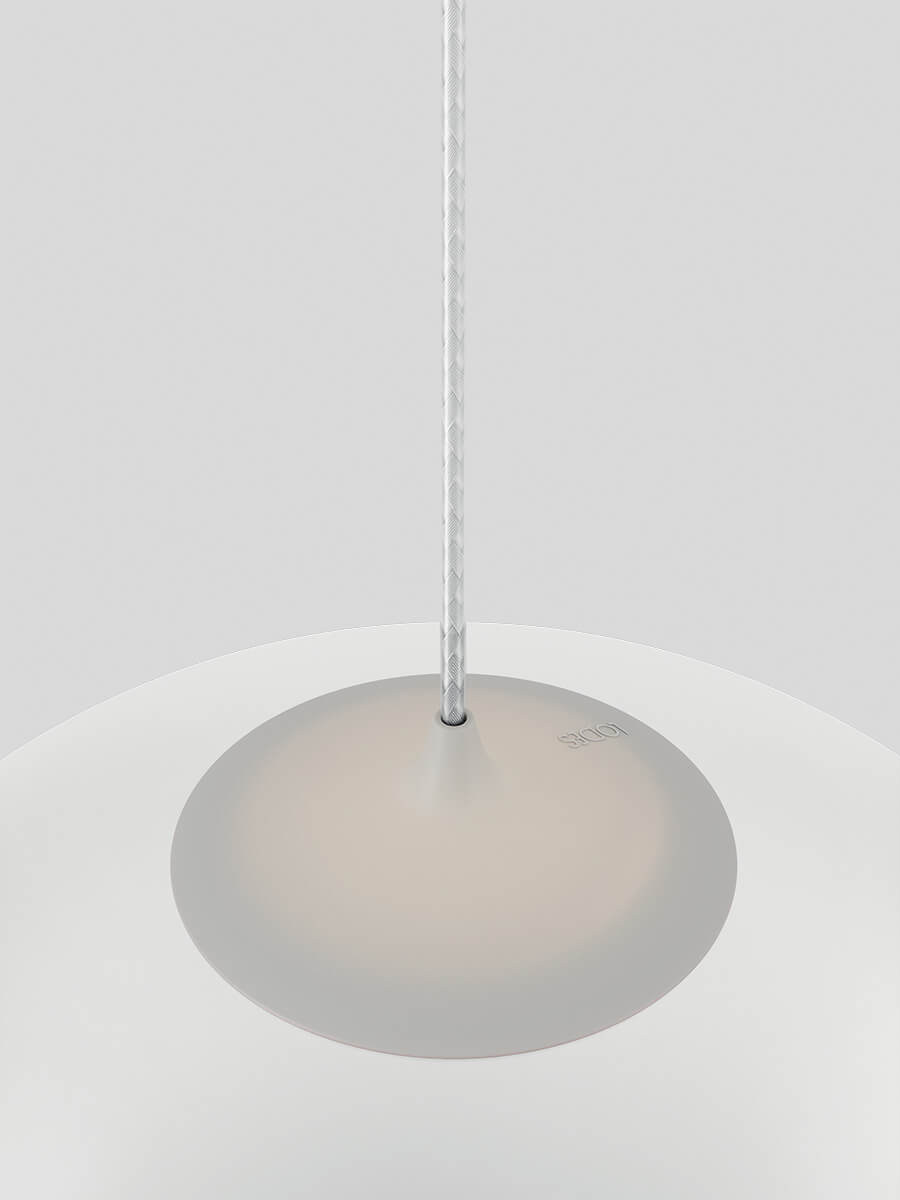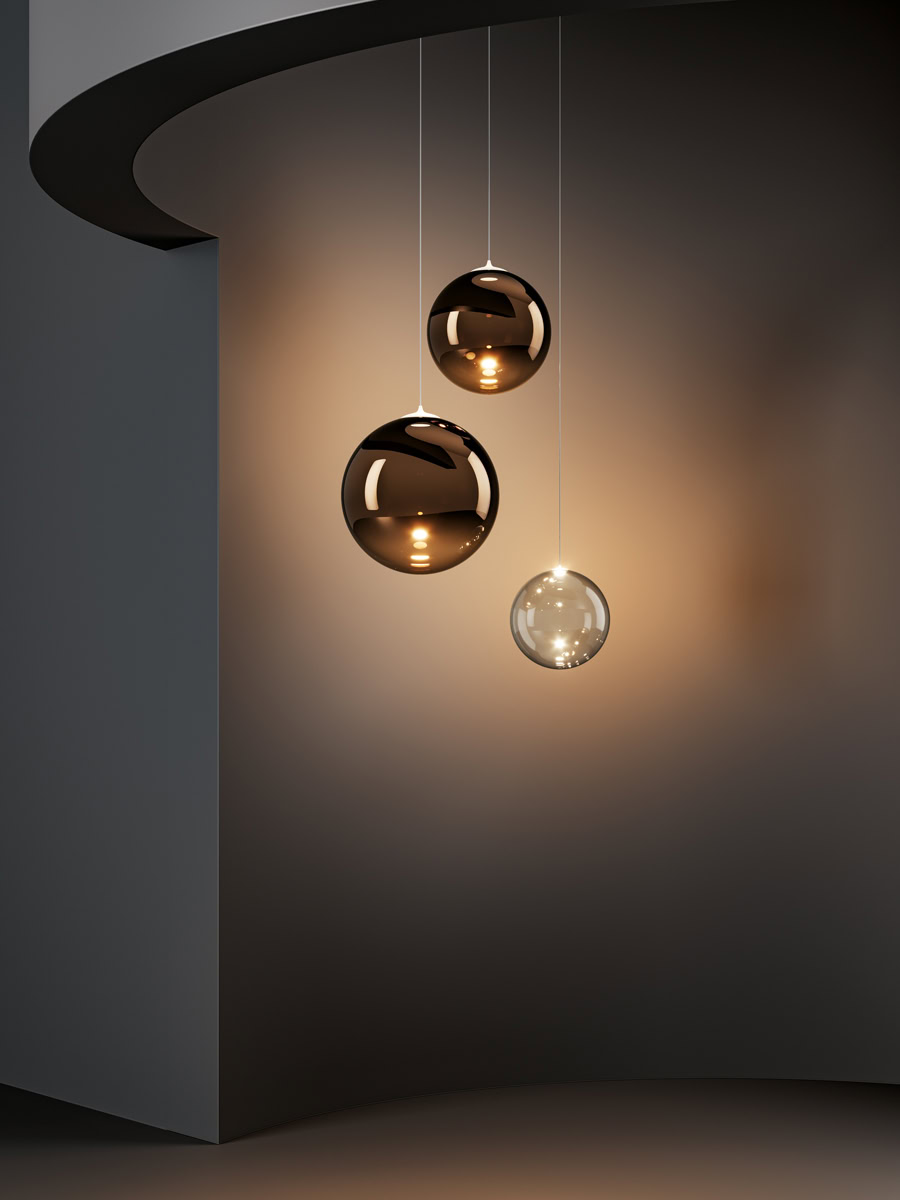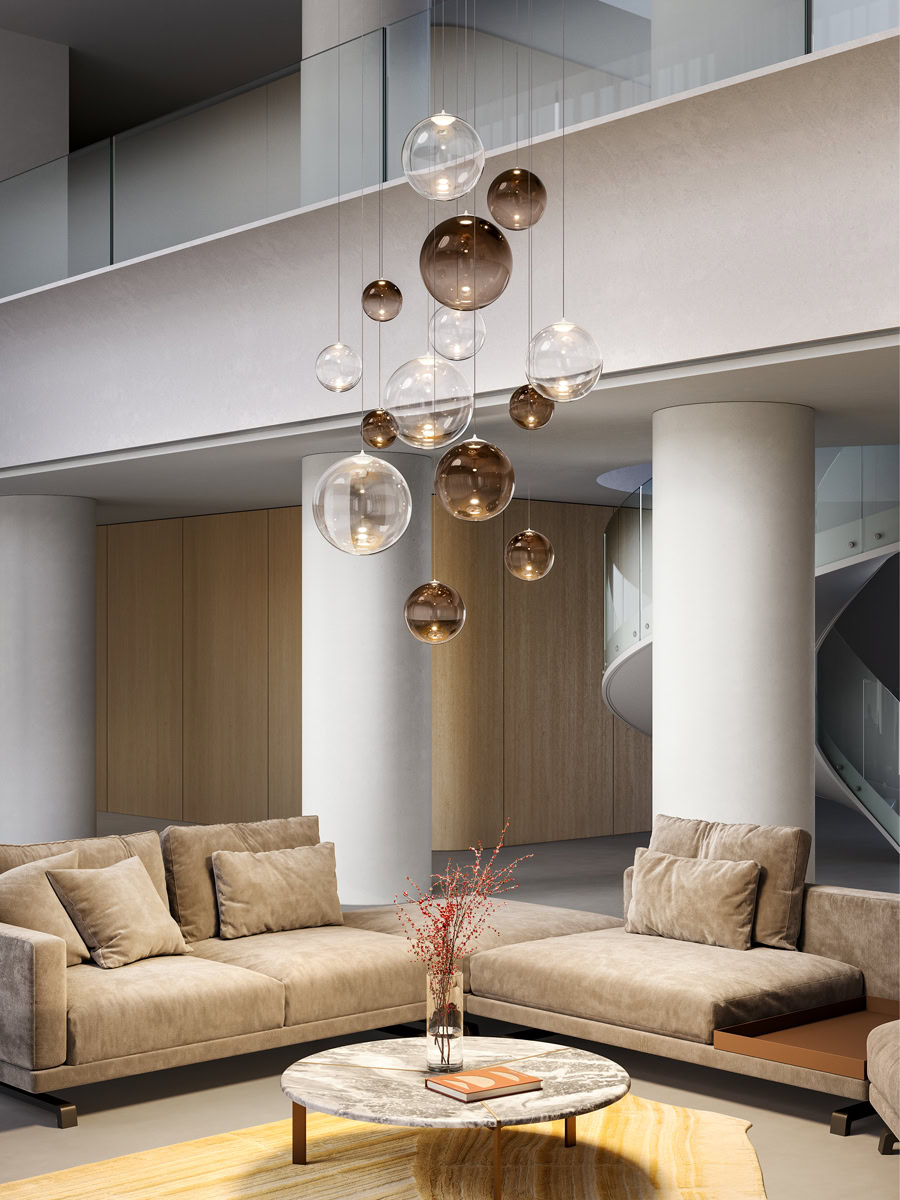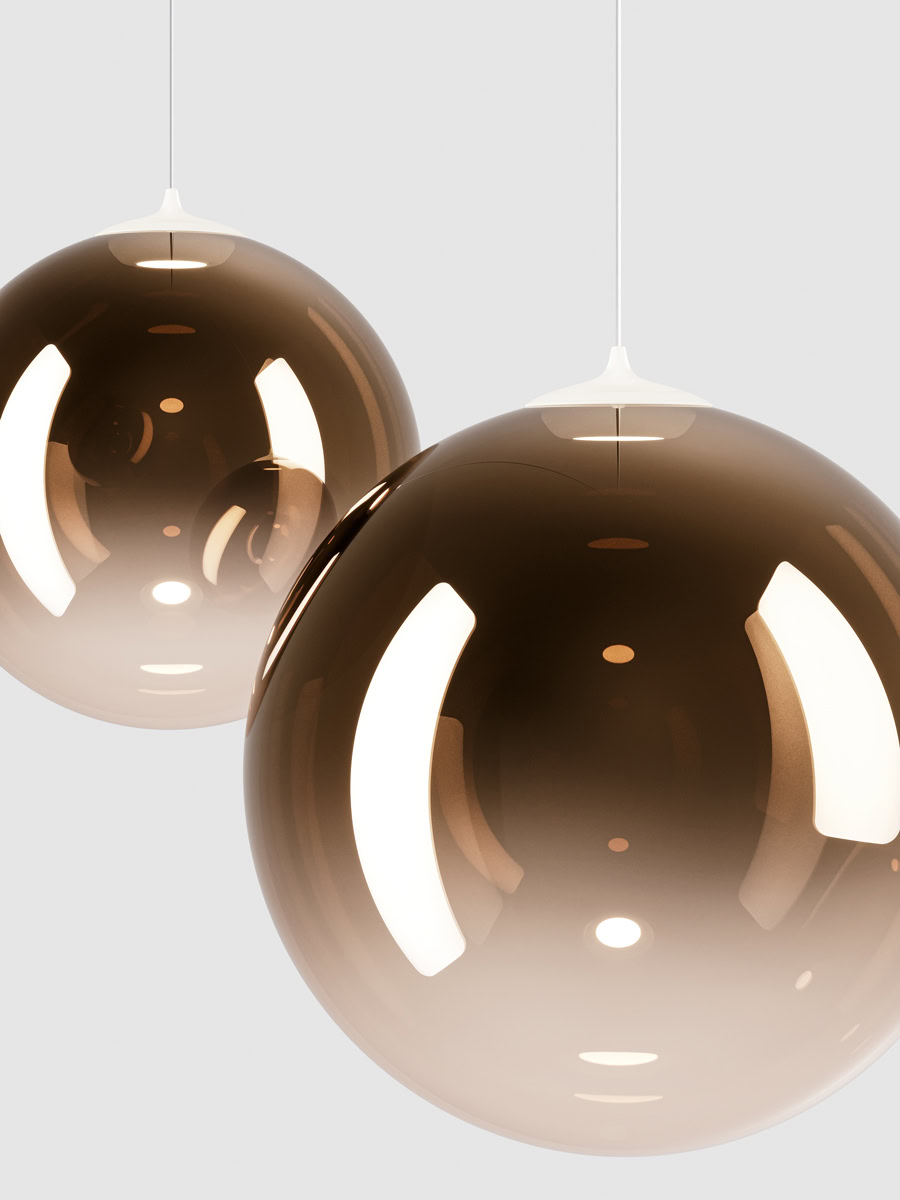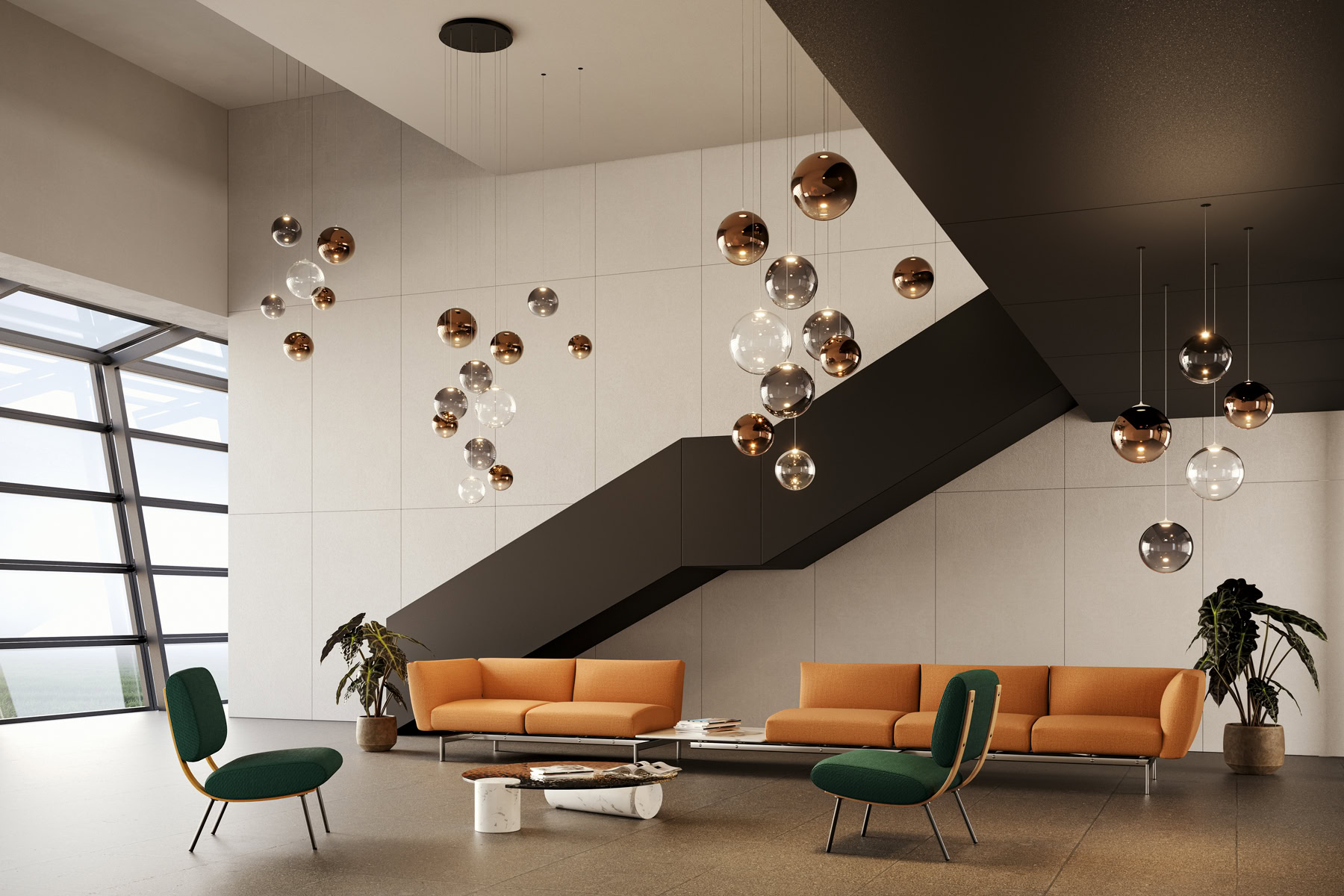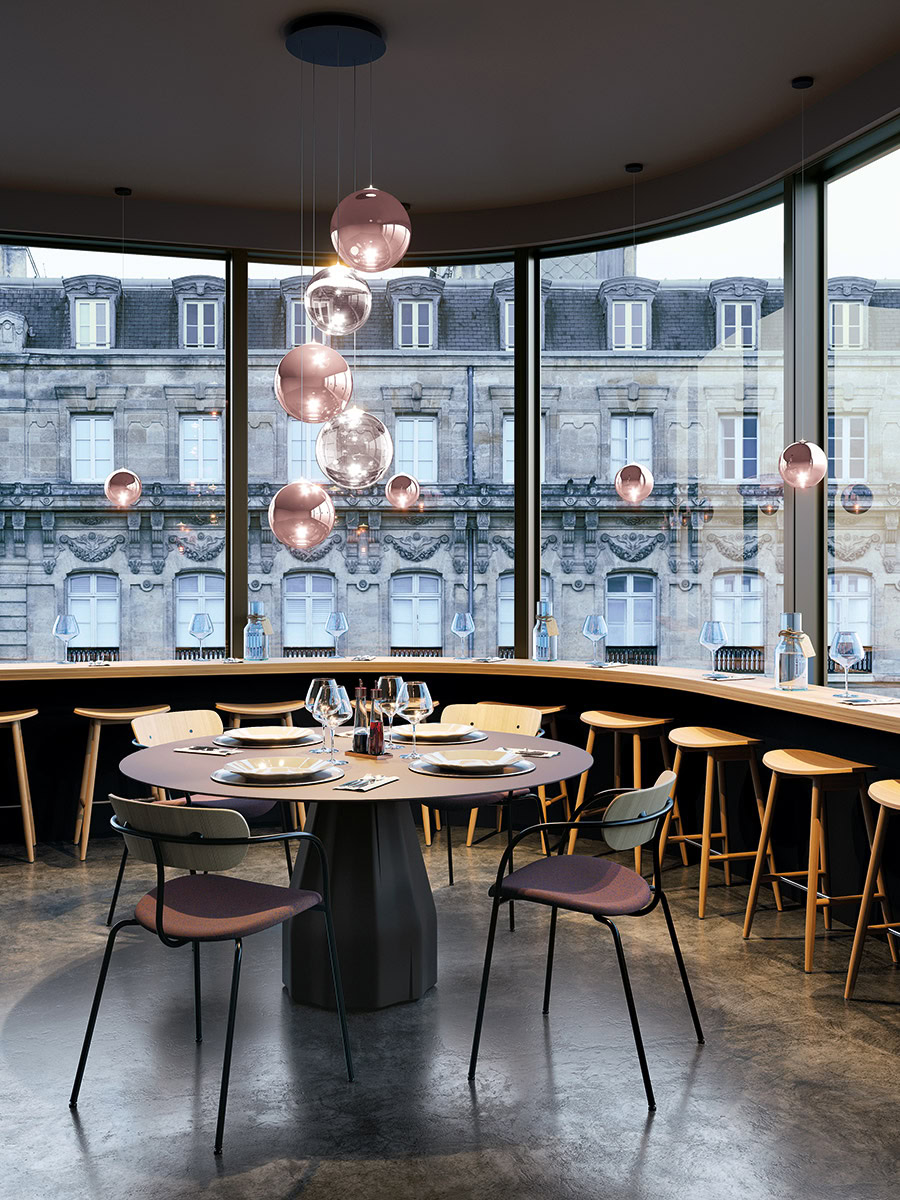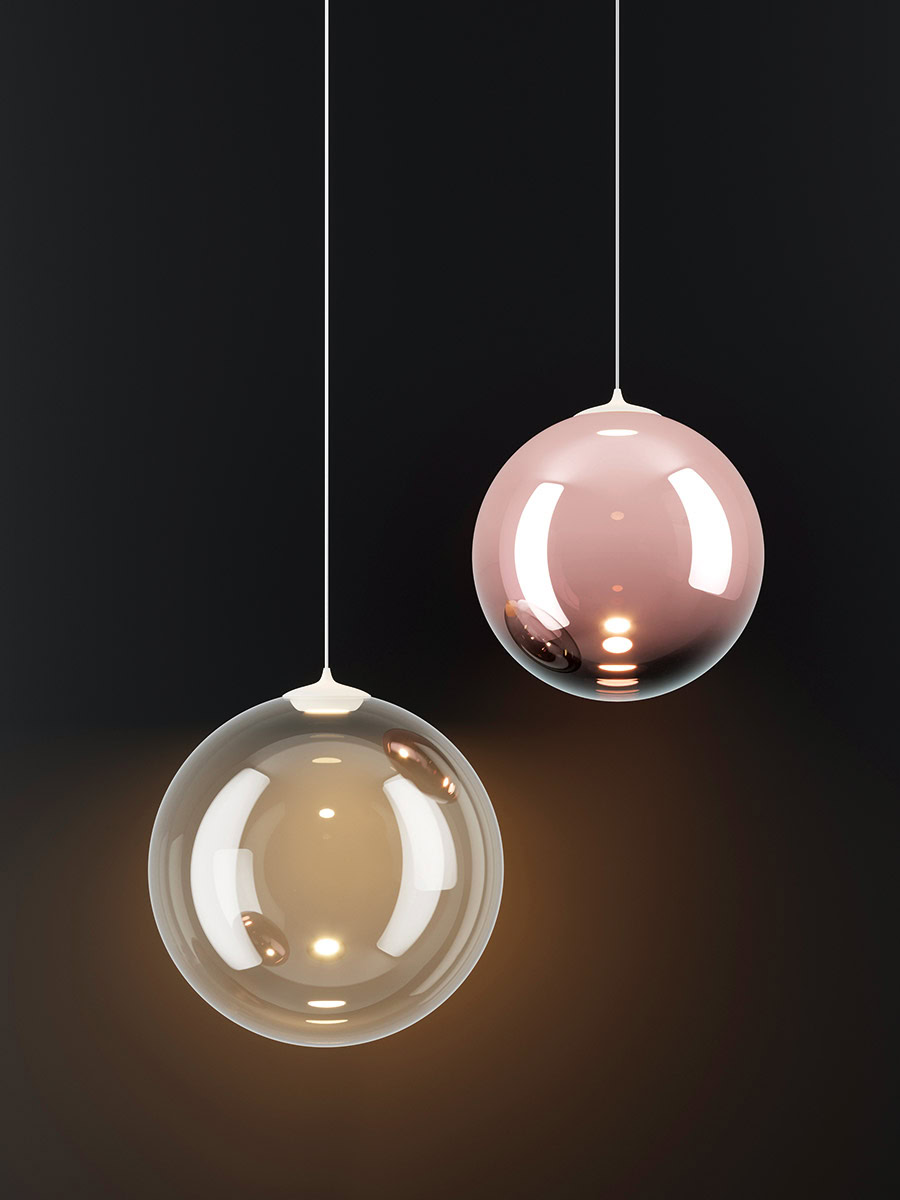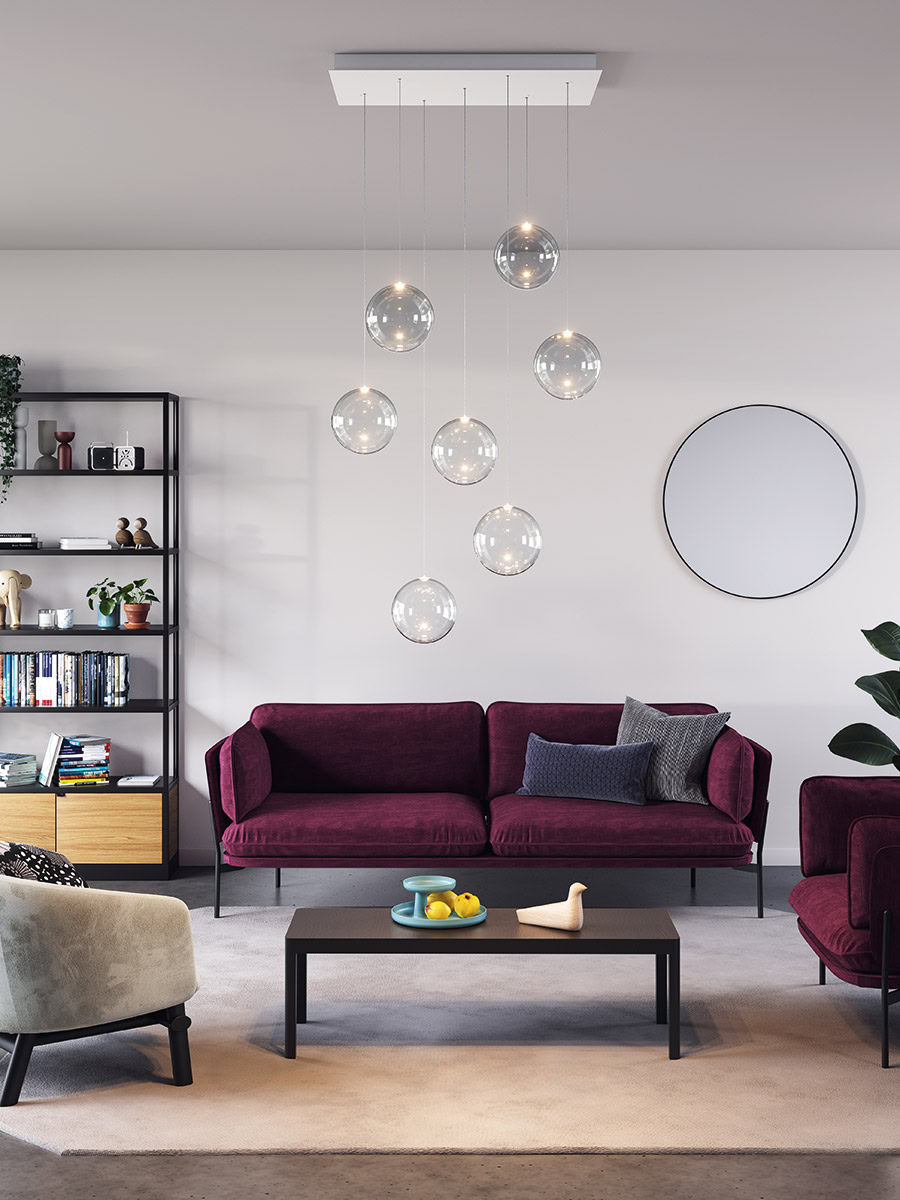 Random Solo
Random Solo Five perfect spheres floating in the air like gentle glass bubbles. Random Solo revisits the concept of the Random suspension lamp by parting the original three-piece cluster and adding two new blown glass spheres.
The five sizes and seven different finishes available offer ample styling freedom, both as individually suspended light points and in lightweight and lively combinations on clusters. The fingerprint resistant frosted white finish magically changes the perception of the sphere and its volume, opening new opportunities for interior decoration, while the new Glossy Bronze finish is synonymous with alluring beauty, that inspires stability and infuses calmness to any living environments.
With Random Solo, designer Chia-Ying Lee unleashes the individuality of Random's spherical shapes, which now float like bubbles of light in their solitary beauty, and suggest new compositions of luminous harmonies. The versatility of the creative concept, with the rich choice of refined finishes, offers ample freedom to compose unique decorative lighting elements.
The perfection of the sphere becomes a light and original playful element available in five sizes, with diameters of 12, 14, 18, 23 and 28 cm. The LED light source, 1W in the three smaller spheres and 3W in the two larger spheres, is nearly concealed in a silicone housing at the top of the glass diffuser and illuminates the entire sphere evenly. For all spheres, the LED element can be selected in either a warmer (2700K) or colder (3000K) colour temperature*. A colour rendering index (CRI) of 90 accurately renders the natural colour of objects.
Random Solo can be used as a single element, suspended from a thin power cord, to create subtle light points in the space, or in multiple compositions on different canopies. The transparent glass, the frosted white glass, and the five original metallic gradient finishes chrome, gold rose, gold, glossy smoke and glossy bronze can be combined at will as in an enchanting play of luminous bubbles.
* North America: 2700k only
See all options

Random Solo 12
Random Solo 14
Random Solo 18
Random Solo 23
Random Solo 28
Create your own composition with Lodes canopies!