Croma, Design by Luca Nichetto, 2021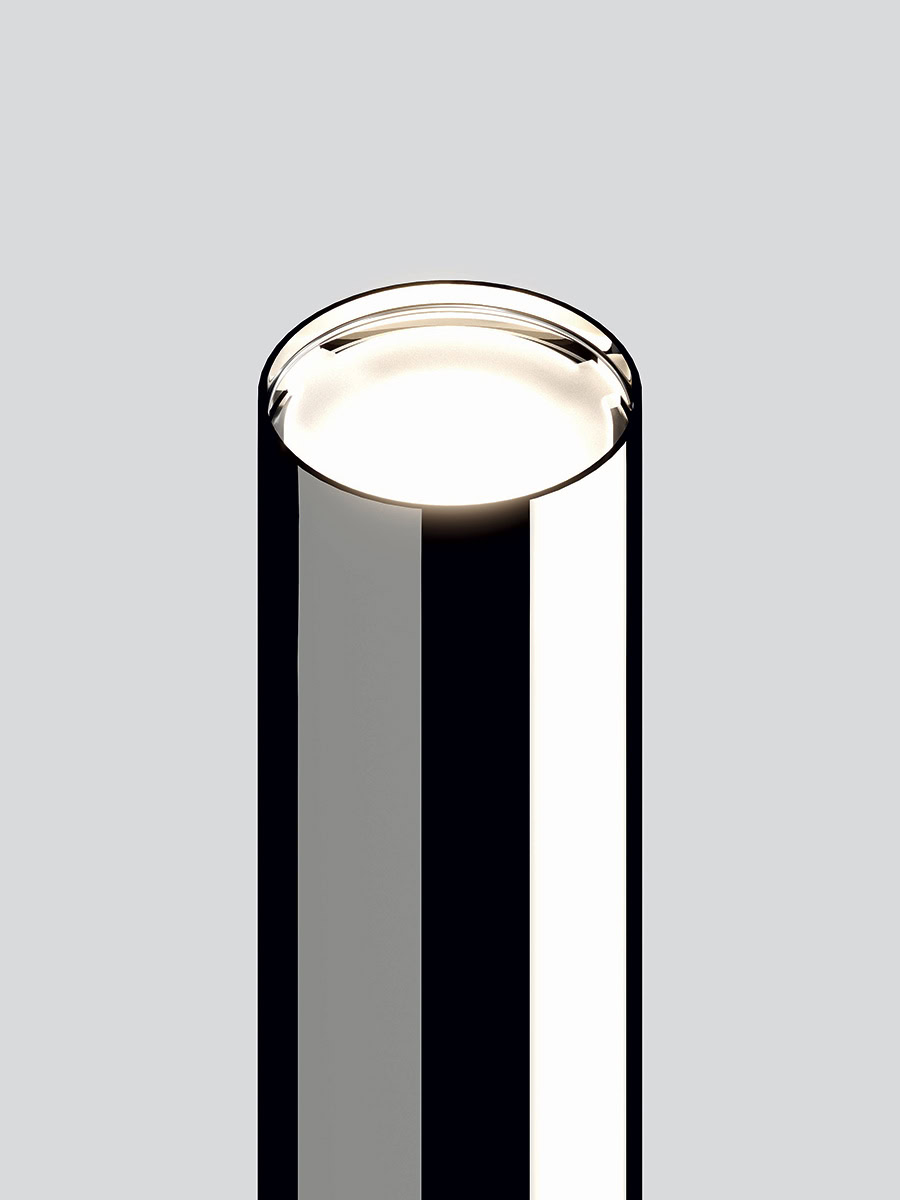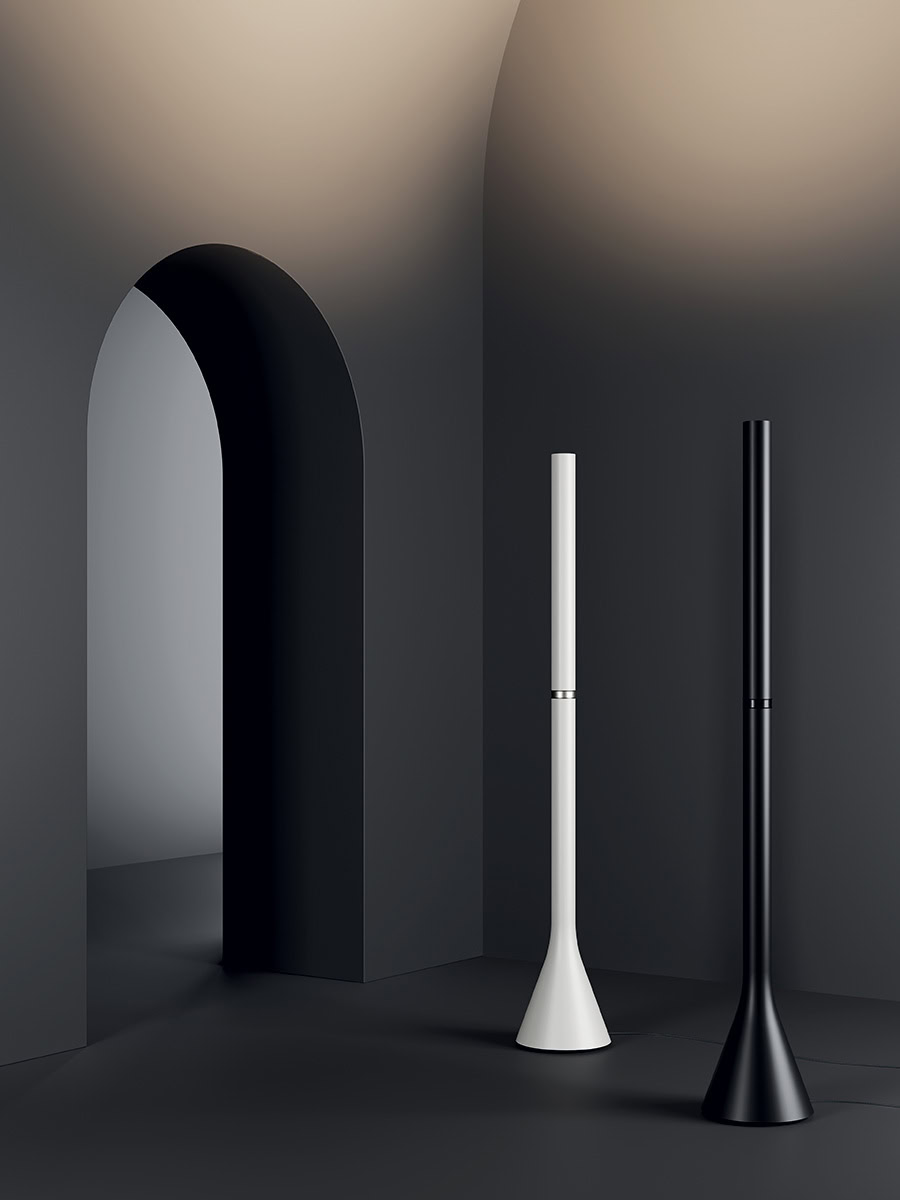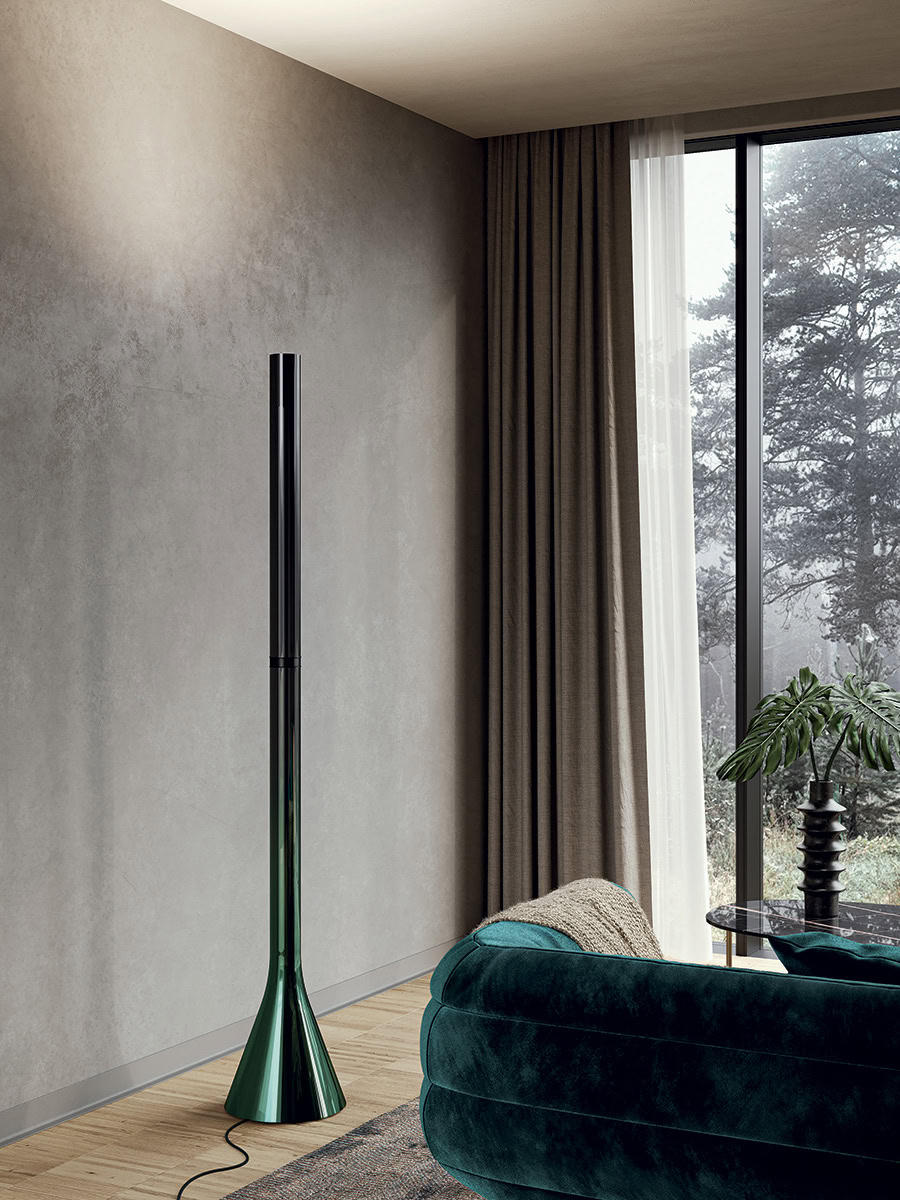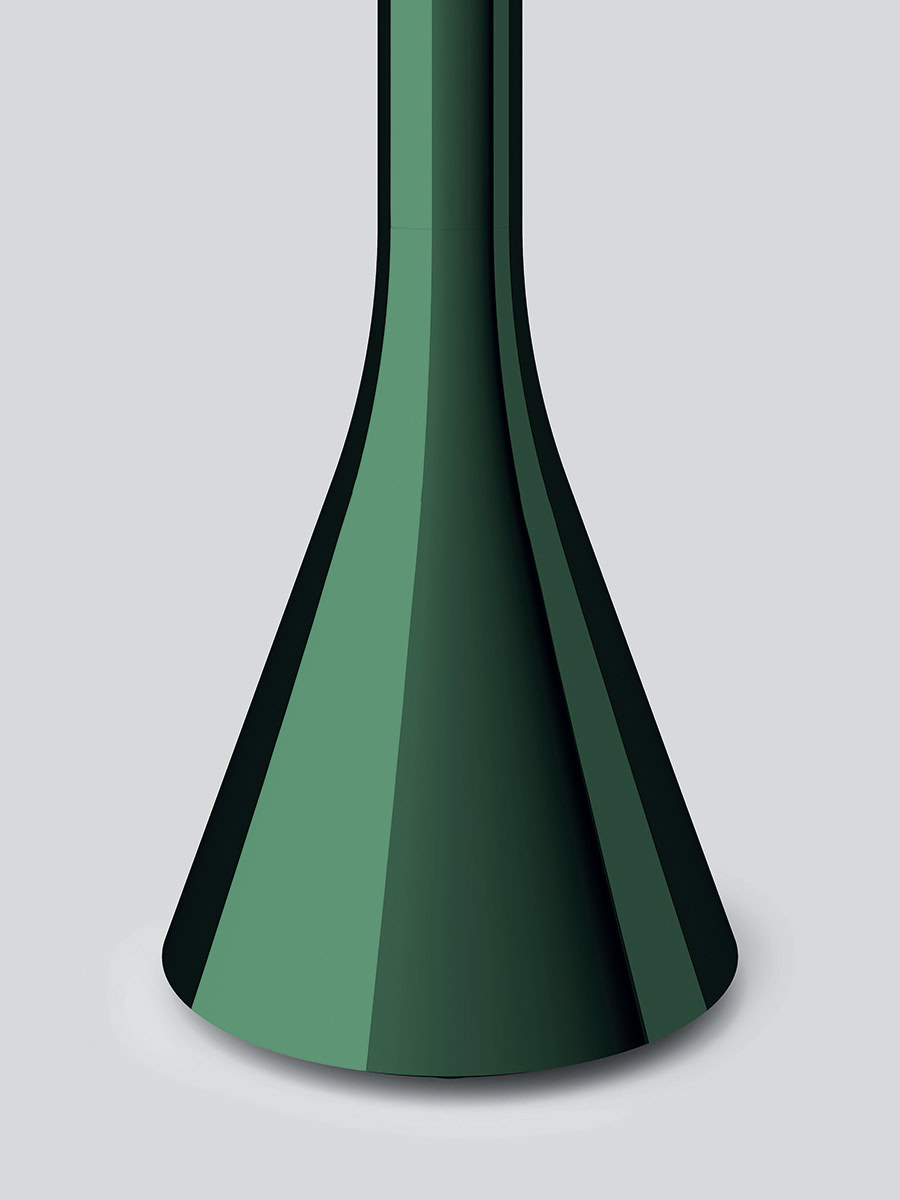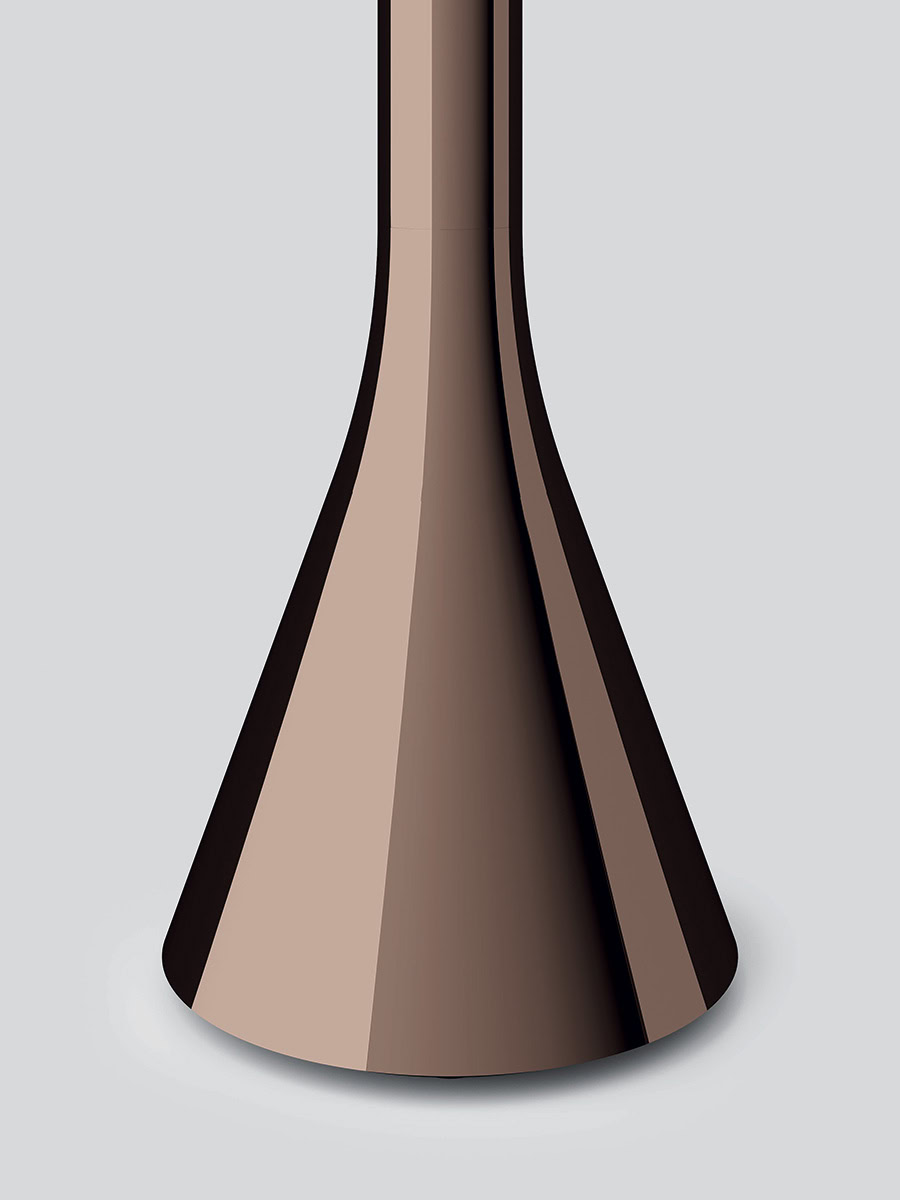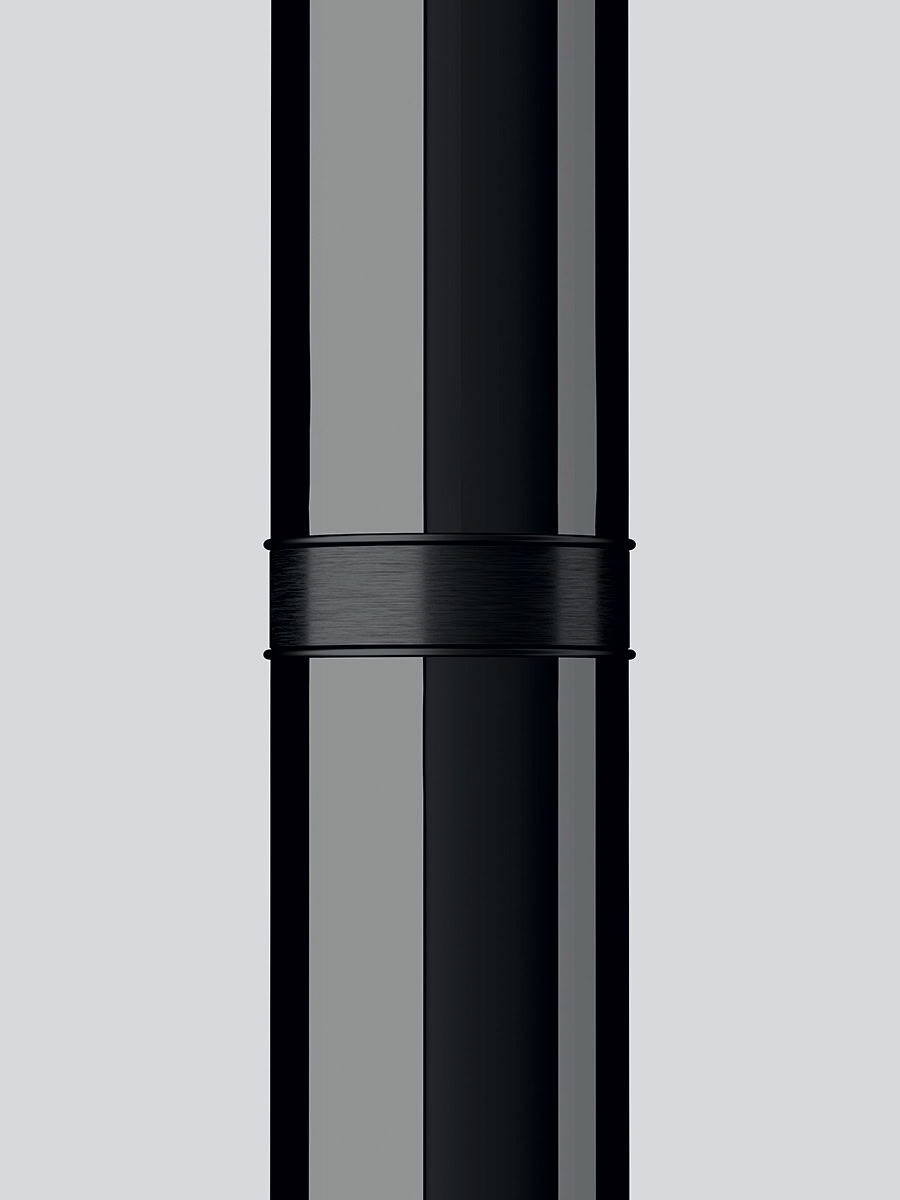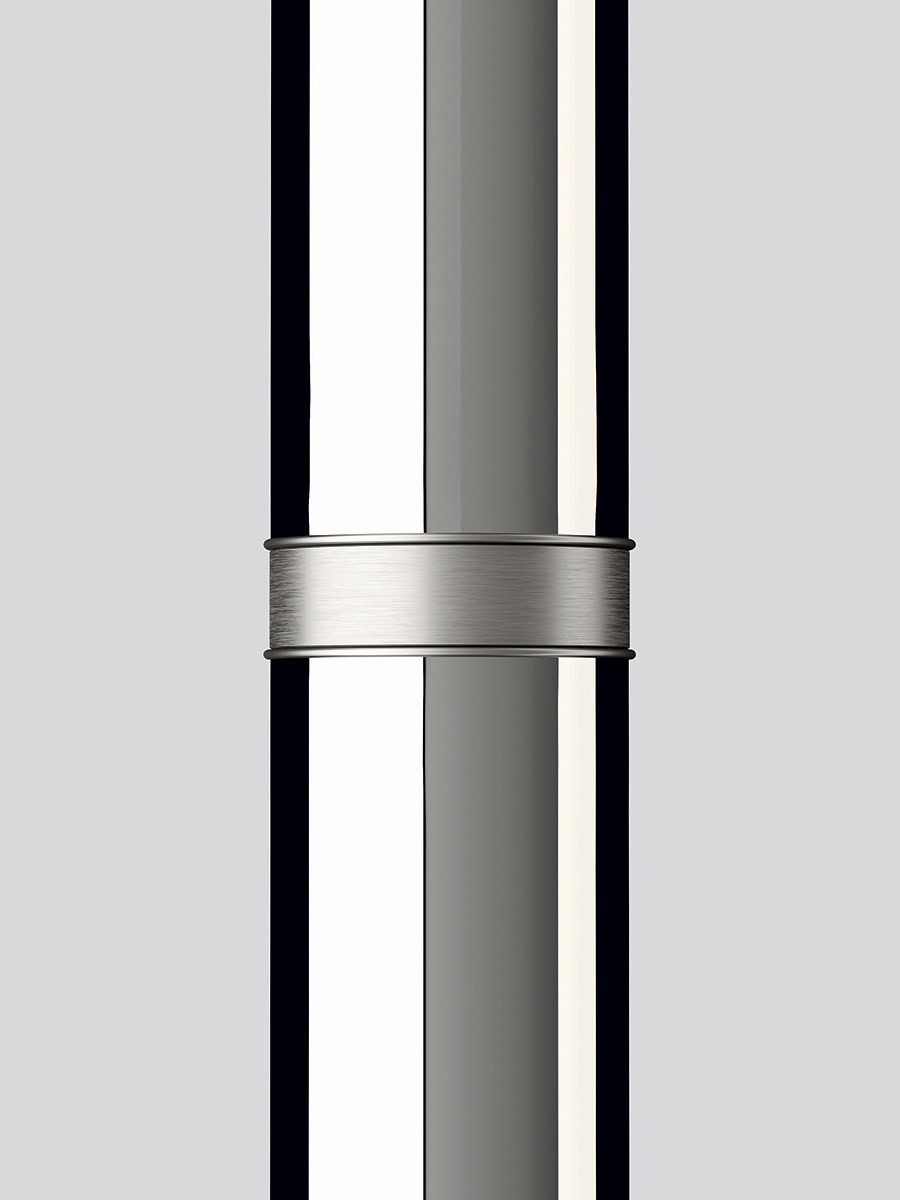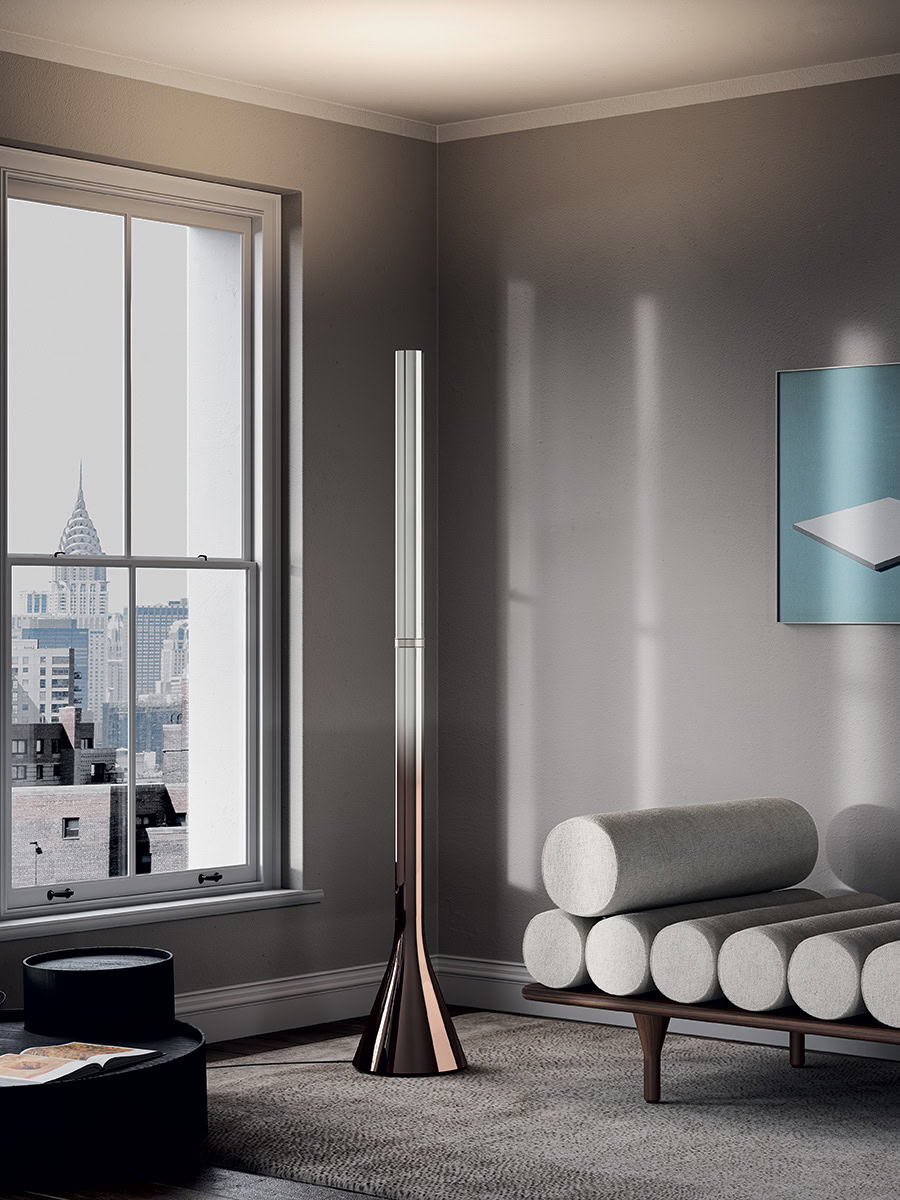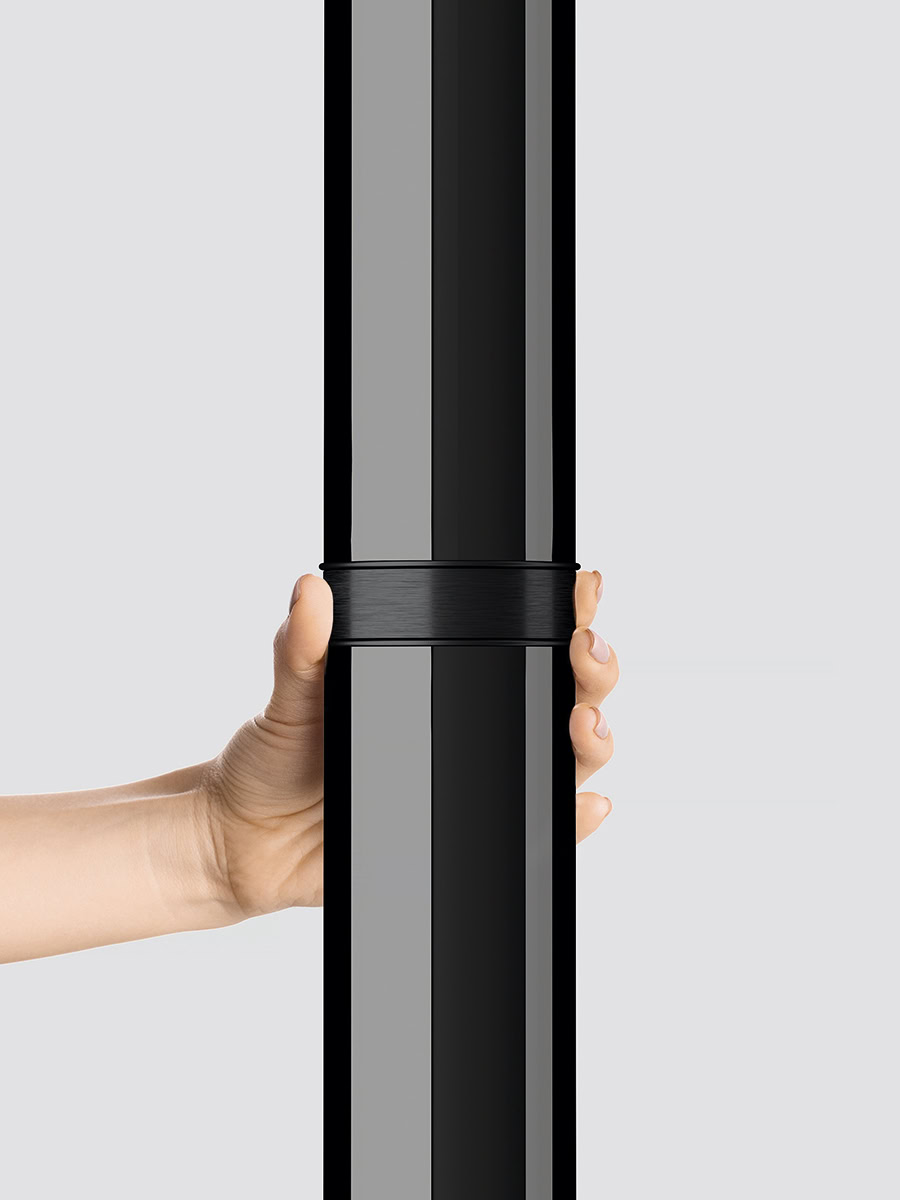 Croma
Taking its name from the Italian word for a 'quaver' or 'eighth', the floor lamp Croma reflects the dynamism of the musical note in its slender frame. In contrast to the classic floor lamp, which typically opens out at the top, Luca Nichetto turned the frame on its head to create a revolutionary product. Immediate in its function, elegant in the four available finishes, Croma's powerful light output and dim-to-warm function make it suitable for a variety of environments.

Croma's slender metal frame, which dispels washes of light upwards across the wall and ceiling, reflects the dynamism of the musical note from which it derives its name.
Reaching 186cm in total, the floor lamp designed by Luca Nichetto features a conical base that provides stability and a sleek body which casts a powerful ray of light from its LED source. A ring conveniently positioned halfway up the stem allows the user to switch the lamp on and off, and to utilise its dim to warm function, which extends from 2200 to 3200 kelvin.
Croma is available in four unique finishes. The metallic ombré effects fade from green to black and from bronze to nickel, their gradient referencing the way the light can radiate upwards against a wall. The two matte shades, in solid white and black, have a texturised finish that would be well suited to any residential and commercial setting.
Croma is an elegant yet striking product that embodies Lodes' ethos – considered design with powerful and personalised lighting that prioritises the end user.
Croma
Discover the spec sheets
Croma
Light source
Structure: Metal
Code

LED
↙ Dim-to-warm
from 2200 K
to 3200 K
↙ 42 W ⁄ 5600 lm
↙ 220–240 V
↙ CRI 90
↙ MacAdam 3–Step

Dim-to-warm
20% ▲ 2200 K – 1400 lm
40% ▲ 2600 K – 2400 lm
60% ▲ 2850 K – 3550 lm
80% ▲ 3000 K – 4600 lm
100% ▲ 3200 K – 5600 lm

LED included

17270 1000
17270 2000
17270 3400
17270 7000
See all options

Colour stories: discover Lodes product finishes!