Lodes and internationally renowned artist and designer Ron Arad have joined forces to create Cono di Luce, a one-of-a-kind suspension lamp that combines the former's cutting-edge expertise with the latter's creativity.
"Sometimes you start with an idea and in the process of making it, you lose something. I don't think we lost anything. If anything, we gained." RON ARAD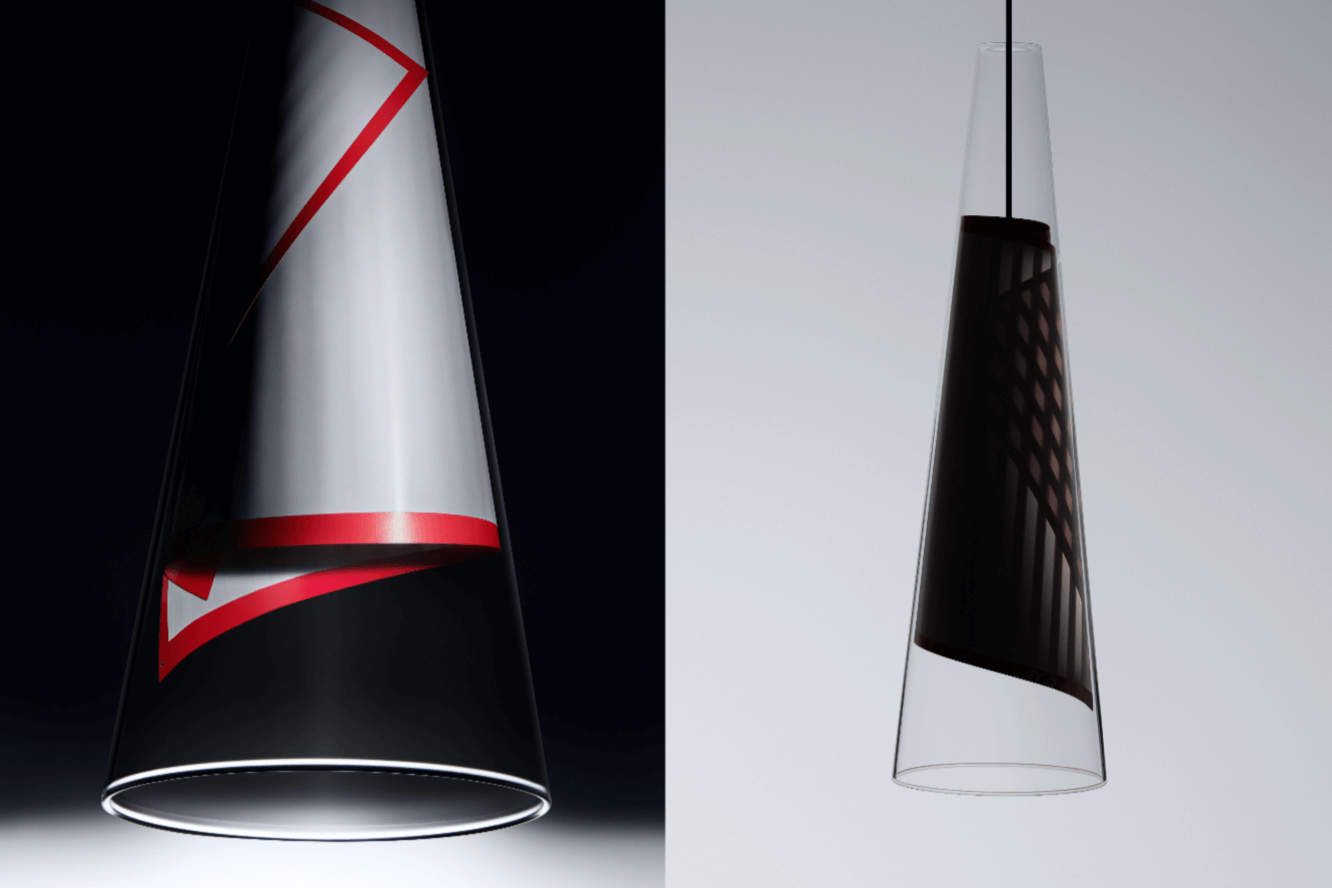 Cono di Luce
The technology enclosed in Cono di Luce defines its identity. Using a flexible printed circuit board in a groundbreaking way, encapsulated within an element as simple as a transparent Pyrex cone, the lamp exudes a dualism between on and off that is easily discernible.
When illuminated, Cono di Luce reveals its true decorative essence, boasting an optical interplay of lights, shadows, and overlapping patterns that showcase the designer's creative flair and Lodes' renowned manufacturing expertise.
Technical information
1. Transparent Pyrex® cone
Cono di Pyrex® trasparente
2. PCB Board
Foglio PCB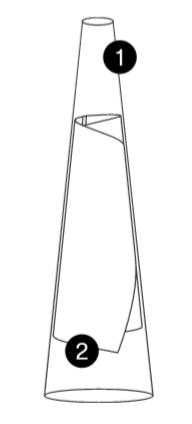 Cono di Luce
Cono di Luce features Ron Arad's personal touch in the frame of its PCB light sheet, hand-drawn by the artist himself. It is available in three frame finishes: red, grey and gold. This versatile new pendant lamp by Lodes caters to a wide range of users and environments, perfectly embodying the brand's mission and values.
Ron Arad
Born in Tel Aviv in 1951, educated at the Jerusalem Academy of Art and later at the Architectural Association in London, Ron Arad co-founded with Caroline Thorman the design and production studio One Off in 1981 and later, in 1989, Ron Arad Associates architecture and design practice. In 2008 Ron Arad Architects was established alongside Ron Arad Associates. From 1994 to 1999 he established the Ron Arad Studio, design and production unit in Como, Italy.