2022.09.05
Lodes introduces Elara
–
A new standalone suspension lamp by Nika Zupanc
New lamps: Elara medium and large, Black and Gold finishes.
Elara medium, Black and Gold finishes.
Lodes presents New lamps 2022
Contemporary Italian lighting brand, Lodes, has collaborated with Slovenian designer Nika Zupanc to launch Elara, a minimal yet sculptural suspension lamp. Through its geometric design, it describes space without taking it out.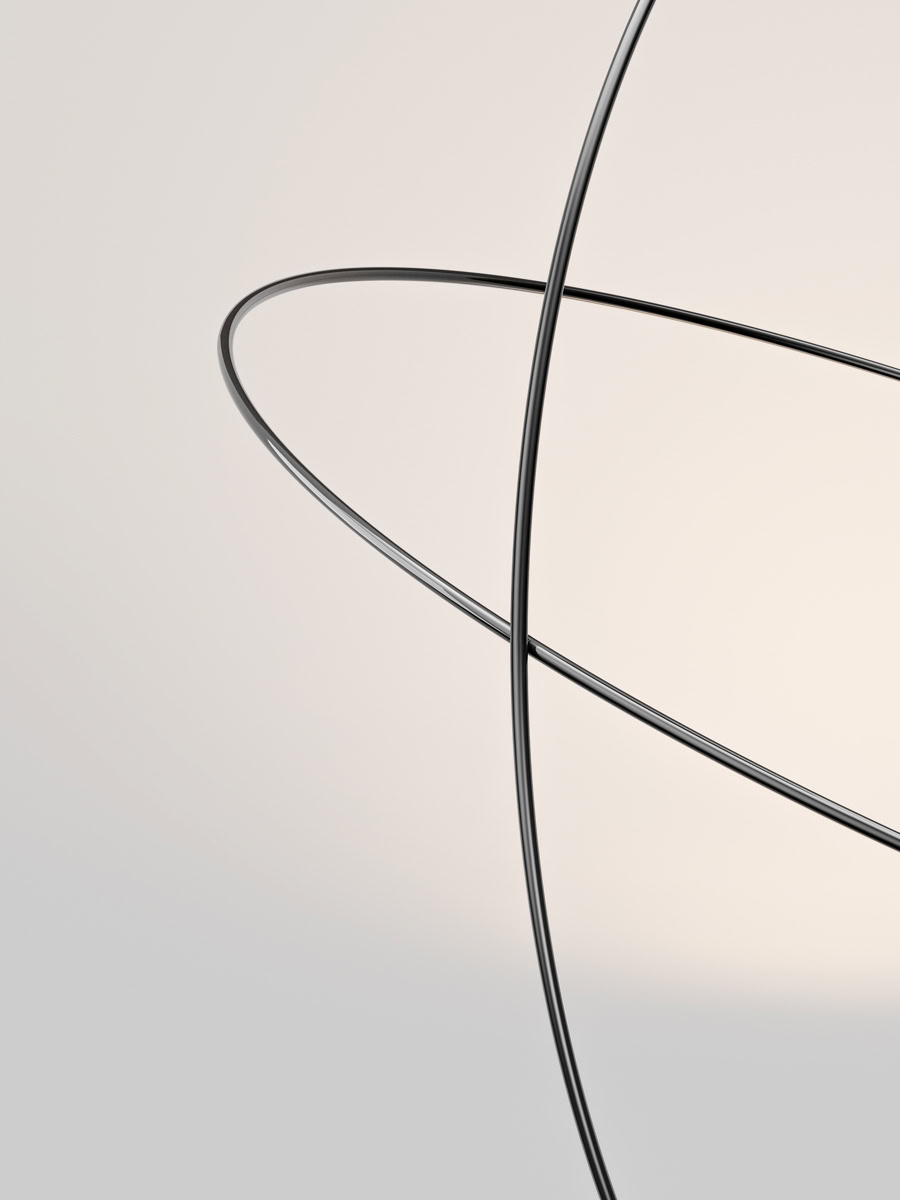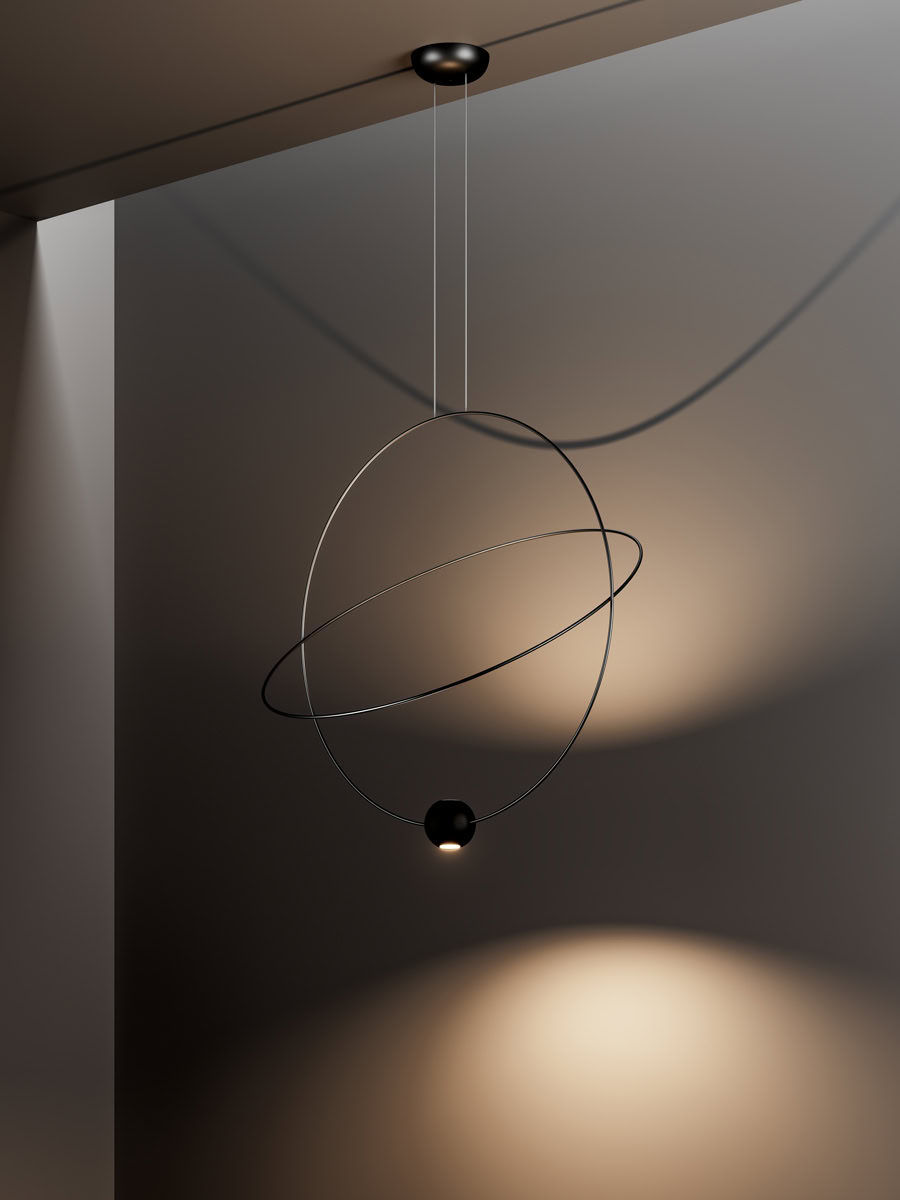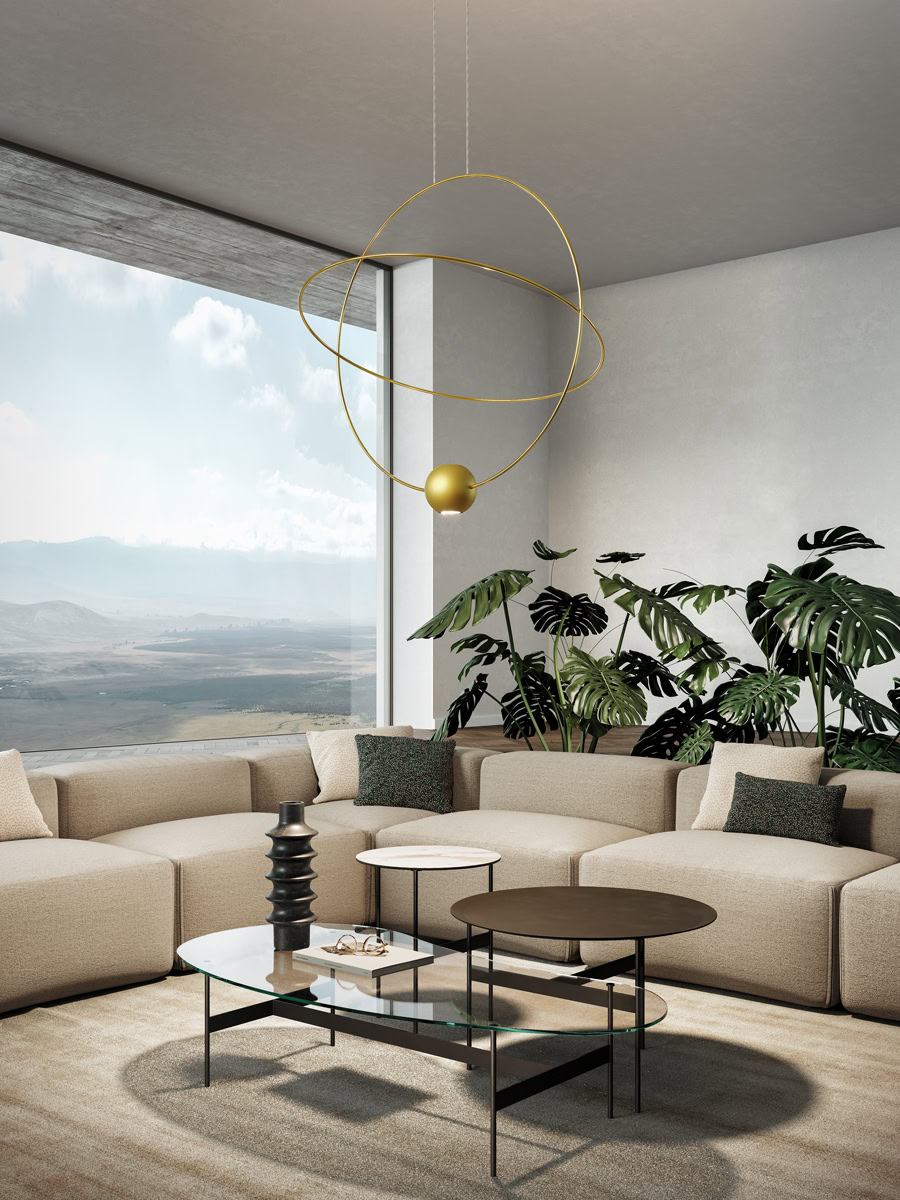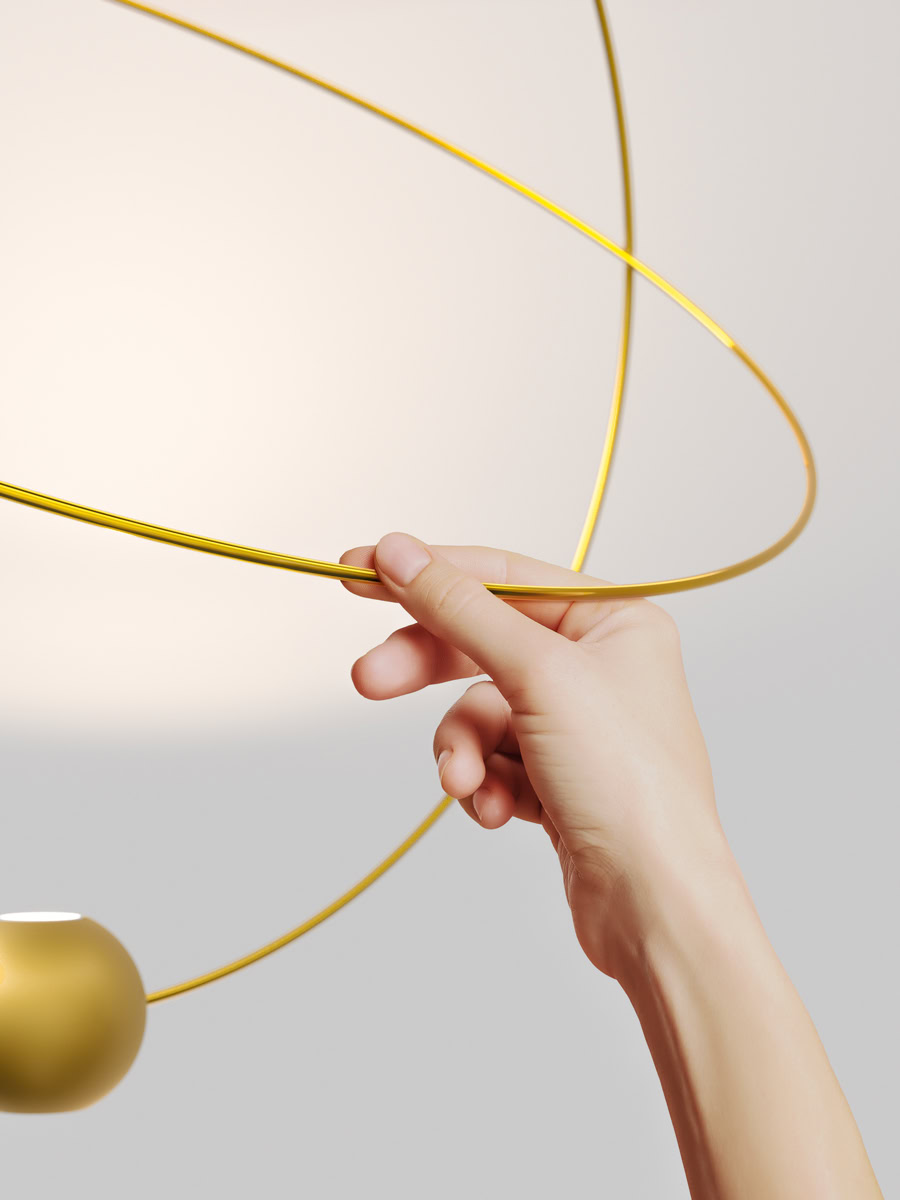 Elara, design by Nika Zupanc
Inspired by astral motion, the lamp is characterised by two metal rings, one of which can be set at various angles to produce fluidity and movement, as well as a small sphere at the bottom of the lamp that contains the light source.
Elara, design by Nika Zupanc
The lamp works as a stand-alone object or together with multiple lamps in one room – creating an opportunity to play with contrast and scale through different angles and finishes. Highly impactful in its simplicity, Elara perfectly exemplifies Lodes'commitment to balancing heritage with accessible and contemporary design.